You know the feeling. You spend ages deliberating over the perfect dress for that big event and then someone else (with whom you inevitably have previous beef) turns up wearing exactly the same thing. Rather than being the belle of the ball, you're the (red) face of your friends' 'who wore it best?' memes for months afterwards. More deflating than a helium shortage at a foil balloon festival, it's just about the worst thing that can happen at a party. Well, short of the vol au vents running out before you've even arrived. 
Solution: create your own party outfit with a little help from Singapore's top designers and dressmakers. There are dozens of boutiques offering such services across the city, whether you're in the market for a showstopping cocktail dress, sober interview suit, don't-upstage-the-bride wedding outfit or classic silk cheongsam. Or, you know, something altogether more outlandish to suit your personality. We've rounded up six of the best places to get a dress made in Singapore. Read on for the lowdown…
***Note: all prices quoted are in Singapore Dollars (SGD)***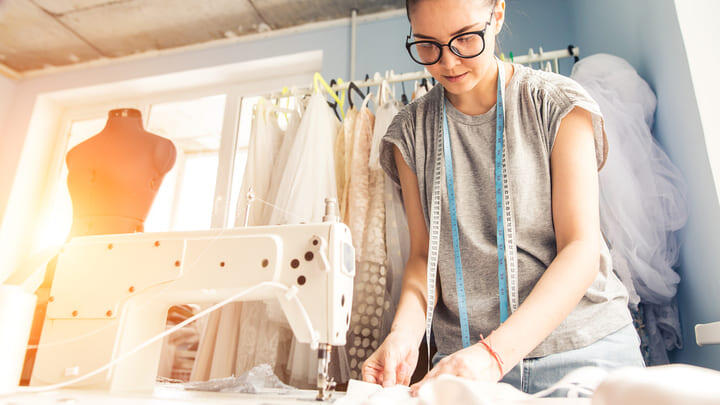 Time Taken to Make a Dress
The very literal name of this couture dressmaker, located on the upper floor of a Kampong Glam shophouse, a stone's throw from the Sultan Mosque's glittering golden dome, belies the offbeat nature of designer-owners Letitia Phay and Jade Swee, for whom conformity is a dirty word. Setters of trends rather than followers of fashion, the duo – as the boutique name hints – like to take time over their creations, working closely with their clients to design and produce something spectacular and unique. Just think of them as fairy godmothers to your Cinderella. Be ready to pay more than Cinders could ever afford though: prices can reach five figures, depending on the fabric and level of detailing required, with complex projects taking up to six months to complete.
Golden Scissors Cheongsam 
Looking to dazzle in a cheongsam? Golden Scissors deals exclusively in these traditional, figure-hugging Chinese dresses and has been doing so for four decades, so you can be reasonably sure resident seamstress Madam Li Qiying knows what she's doing. You'll find the shop at the towering People's Park Complex in the heart of Chinatown, where the temptation to fill up on steamed pork dumplings immediately prior to a fitting is to be avoided at all costs. Step inside the boutique to discover a veritable cornucopia of off-the-peg options: beautiful cheongsams in all manner of different shapes, sizes, designs and colors. Pick one of these for a quick and easy win, or have the cheongsam experts rustle up something unique for you. Prices start at less than $100 for simple pre-made cotton designs, rising a little more sharply (but not restrictively so) if you opt for a bespoke silk piece. Bespoke designs are usually ready for collection within a week.
Ong Shunmugam
Known for their progressive Asian dress designs, Ong Shunmugam has two locations in Singapore: one in atmospheric Kampong Glam and a flagship branch in the trendy Chip Bee Gardens, west of the Botanic Gardens. But you can't just pitch up at ateliers like these and expect to be allowed inside simply by pressing your nose hopefully against the window. No: fittings in these exclusive boutiques are by appointment only, which has the effect of making you feel simultaneously important and overwhelmingly anxious about how much it's all going to cost. But what price quality? Expect fine materials, meticulous craftsmanship and stellar designs to your precise specifications in exchange for your dollar. You'll be cash poor but catwalk-ready before you know it.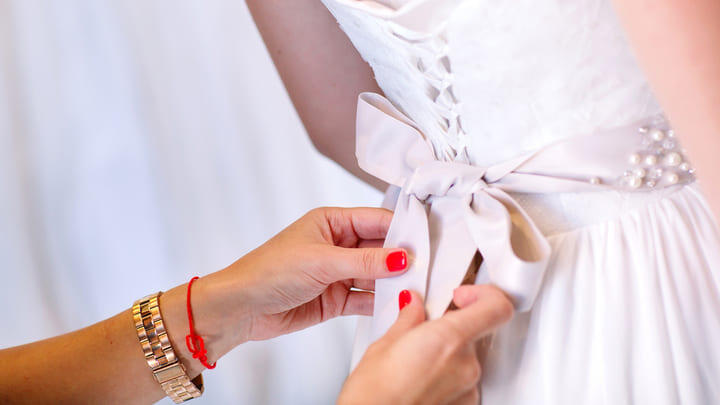 Love, Yu
Cutesy name on the outside, serious bridalwear inside, 'Love, Yu' is a solid mid-range option for your nuptials, with prices starting from under $3,000 but creeping steadily upwards depending on how flamboyant you want the final product to look. Singaporean designer Eelyn Tang's signature creations combine modern silhouettes with delicate fabrics such as silk, fine French lace and tulle, but if it's great jewel-studded fairytale bustles and poofy sleeves that set your heart aflutter, then you can have that too – at a price. Either way, this boutique bridal shop strives to make your vision a reality for a day you and your betrothed will never forget.
Jenny & Me Dressmaking
Looking to grab a bit of red carpet pizazz without the movie star price tag? Look no further than Jenny Lim's Holland Village boutique, Jenny & Me, in which the 'Me' is in fact... you. The name hints at the kind of personable, personalized experience you can expect here, where friendly service, affordable pricing and decades of dressmaking knowhow has seen Madam Lim become something of a stalwart on Singapore's sartorial scene. Jenny does men's clothing too, ideal if you're looking for his'n'hers outfits that will have you feeling like prom king and queen at whatever party or event you plan to attend together.
Lai Chan
Goh Lai Chan is another specialist in cheongsams – or qipaos, as they're known in Mandarin. His is a very modern take on the traditional high-collared, form-fitting look, built around a firm belief that these eye-catching garments should be worn all the time, and not just on special occasions. It's a look that attracts a younger, more fashion-forward set than many of his contemporaries, with fans pairing his colorful creations with jeans, sneakers and other clobber more regularly associated with dress-down Fridays at the office. What you'll also get with a Lai Chan cheongsam are his signature gemstone buttons, inspired by the jade buttons on the imperial garments worn by Chinese Emperors. So there you have it: literally fit for an emperor. You can mix and match with your other half here, too, with bespoke 'man-paos' available for the discerning modern gent.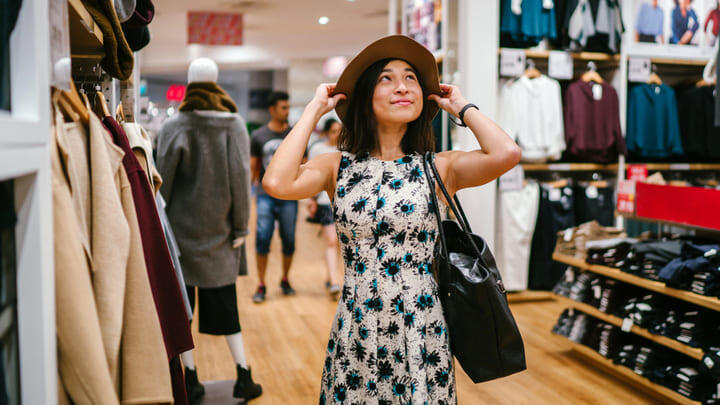 Save on attractions

and activities in Singapore
Save on admission to Singapore attractions with Go City. Check out @GoCity on Instagram for the latest top tips and attraction info.