You're a fashionable guy, right? You like to make an impression when you walk into a room, dontcha? Heck, you want the place to be stunned into silence the second you step through the door, with only the odd admiring coo, sigh or (go on, admit it) phwoar to break the awed hush. In which case, you've come to the right place! So step inside sir, let us take that all-important inside leg measurement and get you kitted out in the very finest tailor-made togs in town. Here, then, is our expert guide to 10 of the best places to get a suit made in Singapore… 
***Note: prices quoted are in Singapore Dollars (SGD)***
CYC The Custom Shop
Established in 1935, CYC The Custom Shop is a CBD stalwart and one of the oldest and best-loved tailors in town. Good enough to clothe ministers, diplomats and even Singaporean presidents over the last near-century, their bespoke suits and shirts are probably good enough for you, too. This is the place to come if you like to dress to impress or are looking to add a bit of extra pizazz to that up-and-coming wedding function or all-important job interview. Shirts start from a little over $100 for single-ply cotton and from $750 to north of $3,000 for that dream suit. 
Edit Suits Co.
You'll find getting a tailored suit made anywhere in Singapore will generally take from three weeks to 15 weeks, depending on your specifications and whether you've insisted it be spun from the finest unicorn silk or not. But Edit Suits Co. claim to be the fastest in town, with a lead time of just 3–4 weeks on their modern garments, perfect for that shotgun wedding or client meeting you'd completely forgotten about. They're cost-effective, too, with prices for a two-piece suit ranging from around $750 to $1800. Complete the look with accessories including pocket squares, ties and cufflinks. Oooh, suits you sir.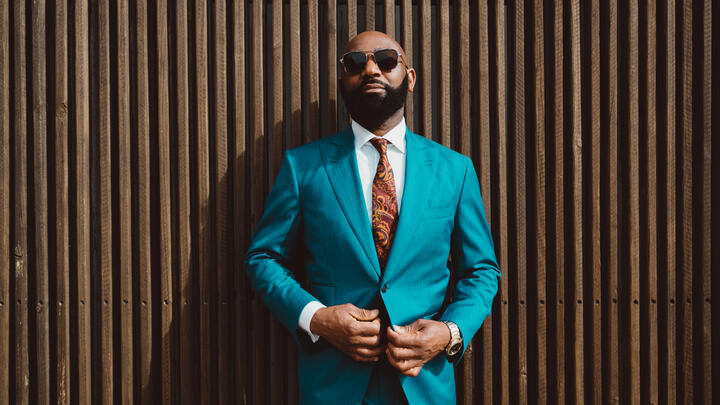 Perfect Attire
The clue's in the name at this downtown tailor, where everything – from pattern-making to garment construction – is done in house. So you'll know who to blame if your trousers fail to account for your one leg that's an inch longer than the other. Seriously though, the suit you'll get from a fitting at Perfect Attire is going to look super-stylish, whether you're a racing-green houndstooth or sober gray gingham kind of guy. We recommend combining your appointment with lunch in nearby Chinatown, though perhaps have your waist measurement taken before tucking into that vast mountain of salty, soy sauce-infused chicken rice.
Kevin Seah Bespoke
Olde-world tailoring meets contemporary chic at Kevin Seah's boutique riverside emporium in the CBD. This bright and airy space is a joy to visit; a place where you're as likely to have your head turned by the colorful rows of shoes, belts and other accessories as the masses of fabric choices, including some exclusive limited editions created by Seah in collaboration with traditional woollen mills in the United Kingdom. Country squire? City gent? Victorian dandy? It's likely this smart boutique has the look you've been searching for. Prepare to dig deep though: prices here start somewhere in the region of $6,800 for a two-piece suit. But what price quality?
Ehkay Corner Tailors
If your budget is a little more restrictive, you'd do well to drop by Ehkay Corner Tailors on Orchard Road. Suit makers of some pedigree, these dapper chaps have been around since the 1980s and will have you suited and booted in rather more affordable tailored suits in no time. Prices here start from a more palatable $400, leaving you plenty of wonga to accessorize to your heart's content and walk out looking snappier than an alligator.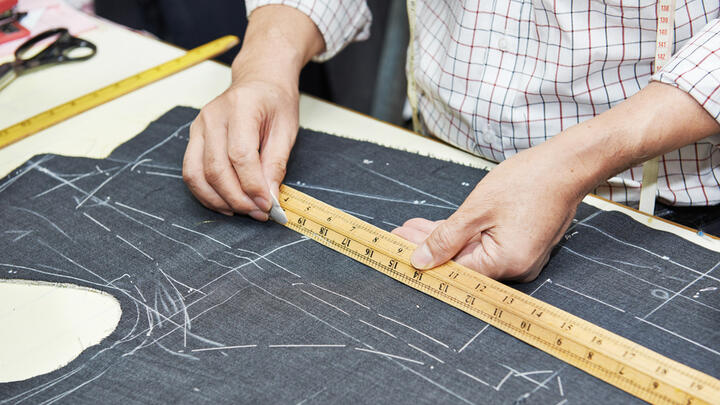 Q Menswear
Another tailor that's dangerously close to Chinatown so, you know, take it easy on the dumplings if you're heading for your fitting straight after lunch. Established in 2011, Q Menswear is a relatively young label on the Singapore suits scene, bringing contemporary style to the masses from their home inside a charming heritage shophouse on bustling Telok Ayer Street. Drop by for a fitting and to browse the hundreds of fabrics available from Europe and Asia, including well-known brands like  Liberty London and Italy's Tessitura Monti. Prices for a two-piece suit start from just under $1,000.
The Bespoke Club
Styled after a classic Savile Row boutique, the Bespoke Club is all leather sofas, elegant fireplaces and umbrella stands casually stuffed with smart gents' brollies. Step inside to have your vital statistics taken down and to start designing your own suit from somewhere in the region of 5,000 – yes, that's FIVE THOUSAND – imported European fabrics. Trust us when we say you'll be grateful for those great big comfy armchairs by the time you've gone through the lot to find your perfect pattern. Suit prices start from around $1,350.
Raffles Tailor
Raffles Tailor promises royal blue carpets, a glittering chandelier and a name that nods to Singapore's always smartly turned-out founder, Sir Stamford Raffles. Suffice to say then that you're in for a fairly luxurious experience here, where the tailoring is treated like precision architecture. No wonder then that the great and good, including Singapore TV personalities galore, have visited Raffles to enhance their screen presence with a smart bespoke suit or two. And now you too can become a sartorial success story. Prices start from $1,350.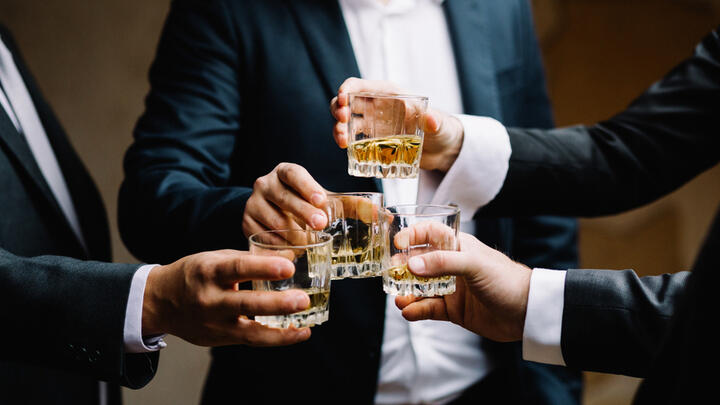 Dylan & Son
Previously known as Oriental Tailor, a stalwart of late 20th-century tailoring in Singapore's CBD, this family-run boutique shop on Telok Ayer Street was rebranded as Dylan & Son when Dylan took over in 2010. Who knows, perhaps the 'Son' of the current name will do the same in years to come. Anyhoo… expect a modern take on English elegance with a dash of Italian style when you have your suit designed here.
Joe's Tailoring
Another old school tailor near Chinatown (anyone sensing a pattern here?), Joe's blends four decades of experience with a verve for contemporary tailoring. Artisans produce and cut fabrics in the dedicated factory and there is no request too big or small to accommodate (well, probably). Certainly, if what your heart desires is a matching suit for you and your dog, Joe's is the place to go. You'd be barking not to!
Save on attractions

and activities in Singapore
Save on admission to Singapore attractions with Go City. Check out @GoCity on Instagram for the latest top tips and attraction info.