Singapore is one of the most diverse countries in Southeast Asia. With so many cultures and ideologies living peacefully in one place, it's no wonder it's such a popular tourist destination! However, planning a trip is another thing entirely. What will you do when you get there? Where will you stay? And, perhaps most importantly, what will the weather be like when you visit? 
See, Singapore has predictably unpredictable weather throughout the year. Sadly, it's not always beaming sun and clear-blue skies. So let's talk about the best time for you to visit Singapore, season by season, and how to make the most of your trip!
Including:
How many days is enough to see Singapore?
Is Singapore expensive to visit? 
What is the hottest month in Singapore?
Is spring the best time to visit Singapore?
Is summer the best time to visit Singapore?
and more!
How many days is enough to see Singapore?
Three days is likely enough to tick off everything on your Singapore itinerary. However, five days should cover it if you want to add some downtime between your adventures or take your vacation a little easier. 
Is Singapore expensive to visit? 
It's ranked as the second most expensive place in the world, so yes, it can lean on the dearer side of things. But don't worry about that; Go City's got your back. With our Explorer Pass and All-Inclusive Pass, you can book your spots way in advance and get the best prices around. Don't even worry about it.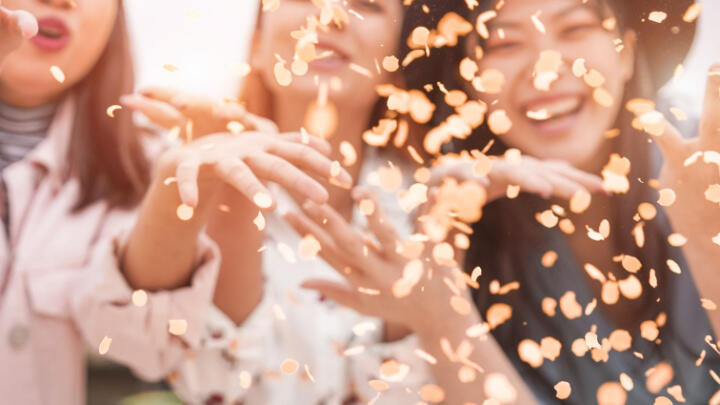 What is the hottest month in Singapore?
It's not one month, but two - lucky you. Both May and June hold the highest average monthly temperature at 82°F. That might sound reasonable, but considering the average high is closer to 90°F, it can be hotter than you'd expect. 
So, let's go through the seasons and determine the best time for you to visit Singapore!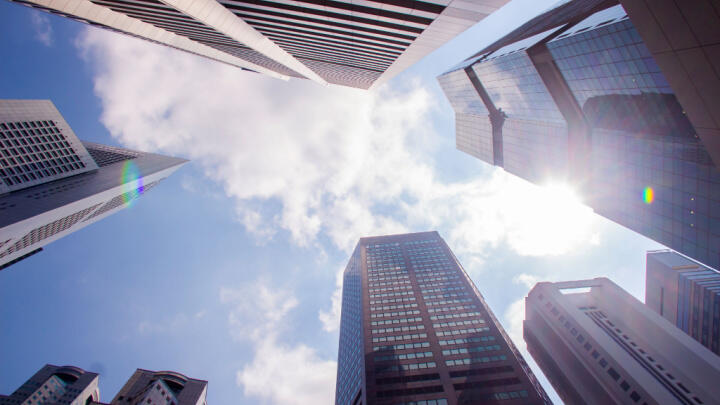 Is spring the best time to visit Singapore?
Singapore's spring is at the backend of the wetter seasons, though you can expect some of that rain to splash over into March. 
Temperature-wise, you're looking at average highs of 88-89°F and lows of 76-77°F. Therefore, make sure to pack plenty of light spring/summer wear, and maybe a light raincoat or umbrella just in case. 
It's also one of the busiest times of the year for tourism, with plenty of people venturing the Singapore's shores in spring to get their fix. 
Attraction-wise, you can look forward to a good mix of indoor and outdoor activities! If the sun is shining, dare to try the Giant Swing at Sentosa, or take a hop-on, hop-off bus tour of the city's best bits. You can get off and explore any stop that piques your interest, and then hop back on the next bus to continue on. If you're experiencing some of that March rainfall, head inside and get some culture in you at the National Museum of Singapore. You'll learn all about Singapore's history, and the many cultures that have called it home over the centuries.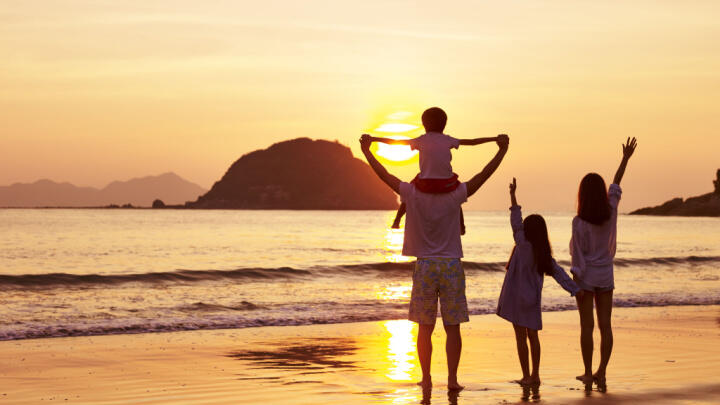 Is summer the best time to visit Singapore?
Surprising nobody, summer is the peak heat season for Singapore. From June to August, you can expect peak temperatures of 90°F and lows of 76°F. So it's not a dramatic shift from spring's average temperatures, but every degree counts, right? 
Even in Singapore's hottest months, you're still likely to experience some rainfall. Sadly, no season is safe from the dreaded pitter-patter of sky water. So as far as how to pack for your trip, take light clothing, lightweight waterproofs or an umbrella, and sunscreen, because even on overcast days, that shiny little beauty can still get you!
Surprisingly, summer is one of the quietest times for tourism in Singapore. That could be because it doesn't get hot enough for some sun-seeking vacationers, or because of the higher-than-usual amount of rainfall. But either way, traveling then will at least lead to smaller queues and fewer travelers, if that's your thing.
Attraction-wise, brave a biking tour of the city to get your sweat on and see the sights. And then, cool off with a trip to one of Singapore's most exclusive rooftop bars (and a free drink on us, of course). If rain's getting in the way, take your thrills indoors at Sentosa 4D AdventureLand, and then cool off at an indoor bar instead.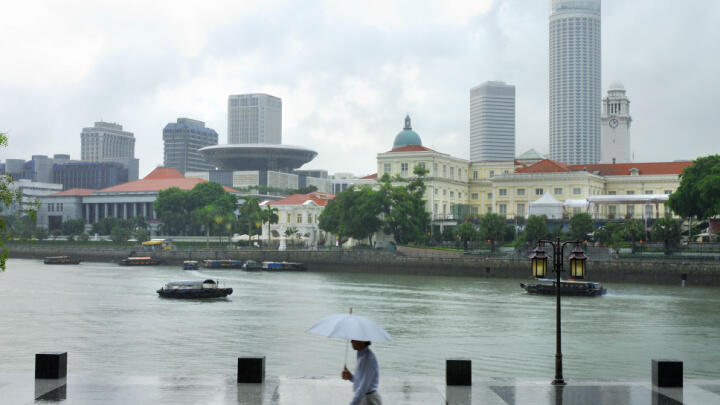 Is fall the best time to visit Singapore?
Fall, or autumn to everyone else, is the beginning of the wet season in Singapore. Especially towards the back end of the season, you'll see a marked increase in rainfall - November is actually the second-wettest month of the year! However, a glance at the mercury can be deceiving, with average temperatures hitting highs of 87°F.
Whether you like it or not, the rains go hand in hand with the heat. So dress appropriately - light clothes, light jackets, and umbrellas. If we sound like a broken record, that's because temperatures stay pretty steady throughout the year in Singapore!
Whether because of the increased rain, or the 'off-season' nature of fall, this is the quietest period for tourism. So, if you dare brave the monsoons, it could be the best time to be a tourist in the country!
Attraction-wise, we're going to dodge the rain with our suggestions. Experience outdoor fun in another, drier reality at Virtual Room Singapore - perfect for solo travelers and groups. History buffs will get a kick out of The Battlebox, where the US directed the Battle of Singapore in the Second World War. Or, have your mind boggled at Trickeye.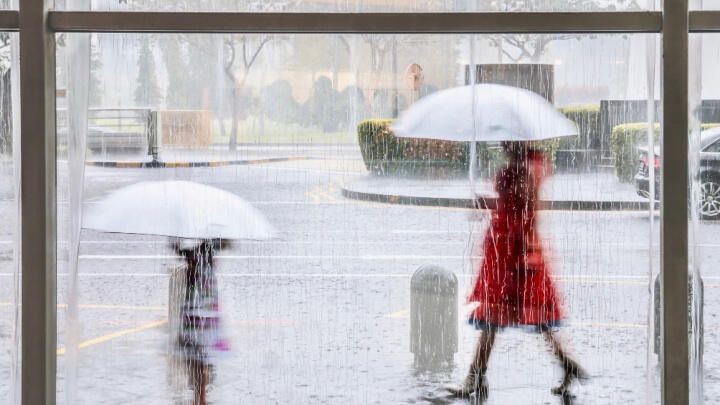 Is winter the best time to visit Singapore?
Winter is a real tale of two cities in Singapore. On the one hand, December has the highest monthly rainfall of the year, beating November by a whopping 2 inches. On the other hand, February is the most visited month of the year!
Predictably, the temperature's not affected by the rains, either, with average highs of 85°F. So it's not coat weather, but if you don't bring some sort of waterproof with you, you're gonna have a bad time. 
But why is February so popular? Well, firstly, it normally spells the end of the 'wet season', with rainfall nearly half of December's usual downfall. And because of the steady high temperatures, Singapore makes a great winter/early spring escape!
Attraction-wise, Christmas is amazing in Singapore, so if you're around for December, you'll find plenty to do. And, when the rain chills out, see Pulau Ubin on a kayak, or go on a night safari and see some exotic animals in the natural, sleepy habitat.  
Now, it's up to you to decide when is the best time to visit Singapore! Whatever the weather, you'll have a blast.