Plant-based meat and dairy alternatives have seen a massive surge in popularity in recent years, even among cultures where meat-eating is virtually a national sport. And no wonder: not only is a plant-based diet (obvs) a superior option for anyone opposed to breeding animals for food, veganism also has many other benefits, including reduced cholesterol and improved heart health.
Now for the science bit: vegan food tastes waaaay better than all those nay-saying carnivores can possibly imagine. Trust us when we say that modern vegan foods have come a long way since their 1990s heyday of drab lettuce sandwiches, insipid vegetable broths and cardboard-flavored nut roasts. The 21st Century's imaginative vegan dishes now really bring the party to your tastebuds leaving many diners hard-pressed to distinguish mouthwatering plant-based meat substitutes from the real thing. We took a deep dive to seek out the best vegan restaurants in Singapore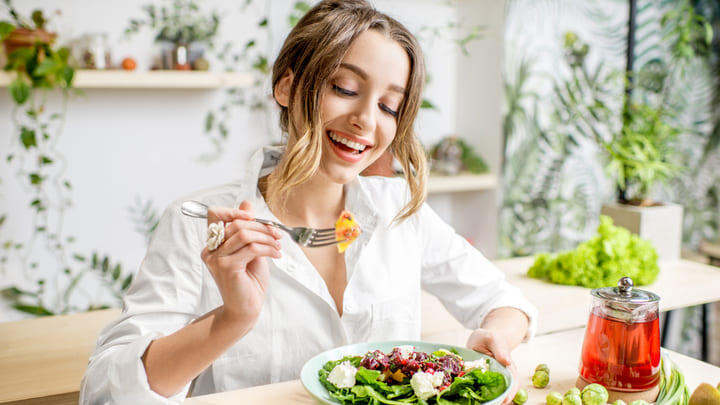 Cultivate Cafe
Located in the historic Tanjong Pajar district of Singapore's CBD, Cultivate Cafe is the jewel in the crown of the Maxwell Reserve Hotel, a grand colonial-style old dame that's been doing business here for over a century. Inside, colorful plant-based taste sensations are expertly whipped up using locally sourced organic ingredients and served in plush surroundings with wood-paneling, gorgeous 1920s-style lighting, shelves that fairly groan with antiquarian books, and stately velvet chairs with Liberty-style prints. The menu is an absolute vegan's paradise. Think steamed white asparagus with Turkish figs and Sicilian olive dressing, zingy pad Thai and leek and pumpkin tart. Wash down with a cold-pressed juice or vegan beer and finish up with ice cream or cake. Dark chocolate and prune brownie with bitter chocolate ganache? Count us in!
Find it: Maxwell Reserve Hotel, 2 Cook Street, Singapore 078857
Afterglow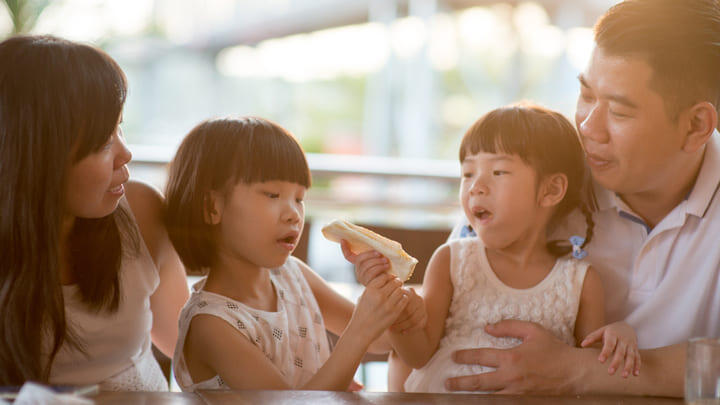 Close to Chinatown, Afterglow offers a wide, varied and entirely plant-based menu. We defy any doubters to try the cheesy cauliflower bites (made with cashew milk), kimchi avocado rolls or marinated mushroom scallops and not become an instant convert to vegan food. This one's child-friendly too, with kiddie faves like chicken nuggets and meatballs represented by moreish lentil flaxseed nuggets and teriyaki mushroom balls. Burgers, noodles, tacos and an impressive lasagne made with mushrooms, walnuts, pesto and zucchini sheets complete the savory line-up. Don't miss the frankly unbelievable cheesecake, with cashew cream, medjool dates, maple syrup and coconut oil. Undoubtedly one of the very best vegan restaurants in Singapore.
Find it: 24 Keong Saik Road #01-0, Singapore 089131
Genesis
You'll find Genesis just a short stroll over the Coleman Bridge from Fort Canning Park. It's a fine option for cheap and good vegan food in Singapore, with pocket-friendly dishes including delectable steamed dumplings, aromatic nyonya laksa and claypot rice with mushrooms, vegetables, cashews and soy sauce. Desserts include the peculiar Malaysian favorite cendol, a sugary iced dessert with cashew milk, kidney beans and wormlike green jelly noodles made with rice flour. Work it all off with a hike up the hill to Fort Canning Park where there are nine historical gardens to explore, including the city's original botanic garden and another showcasing the colorful plant species collected, studied and planted by Sir Stamford Raffles in the early 19th Century.
Find it: 2 Havelock Road, Singapore 059763
Warung Ijo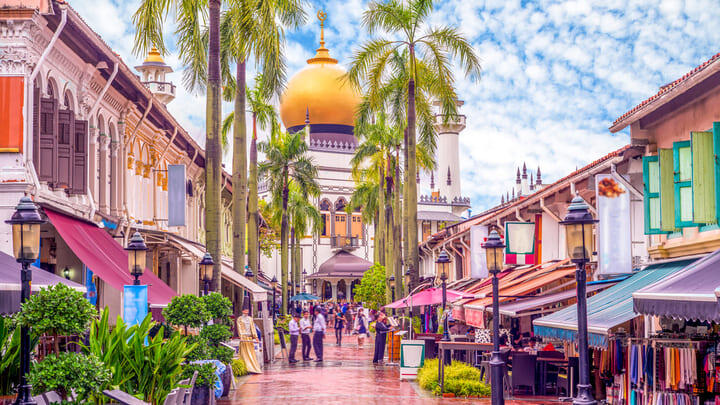 You can't really go wrong at any of the eateries in the atmospheric Kampong Glam neighborhood, but this vegan Indonesian joint is in a class all of its own. Compact, and popular enough that queues often form outside, this cute café is worth the wait for its zingy meat-free sambals, rendang fried rice and fragrant nasi padang. Order at the counter, grab a table and get stuck in! Afterwards, make for the cool indie boutiques on Haji Lane or get lost in Arab Street's cavernous antique treasure troves, crammed to the rafters with Turkish handicrafts including textiles, ceramics and intricate mosaic lamps.
Find it: 337 Beach Road, Singapore 199565
Casserole
Hop on the cable car for a drop-off right outside the swanky Shangri-La Rasa resort on Sentosa Island. It's here you'll find Casserole, its meaty-sounding moniker belying the plant-based taste sensations that await within. Gorge on Middle Eastern spiced kebab and falafel, charcoal grilled satay skewers and Thai fish cakes for the win. And don't miss the banana leaf dry-braised beef rendang, a perennial Casserole favorite that will leave you 100% convinced that what you're tasting is real beef.
Find it: Shangri-La Rasa Sentosa, Level 3, 101 Siloso Road, Sentosa Island 098970 
Love Handle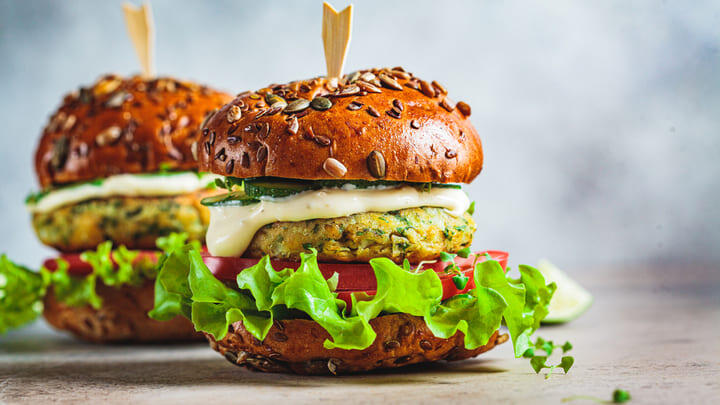 Love Handle: presumably so-named because, once inside, you won't stop stuffing your face until you feel that waistband begin to tighten. Seriously though, this vegan butcher-cum-restaurant is a little bit special, serving up decadent, messy plant burgers that fairly ooze with sauces, pickles and (non-dairy) cheese alongside a tempting menu of rice and noodle dishes, fried chicken and waffles. Meat eaters: take a big appetite and an open mind and we guarantee you won't be disappointed!
Find it: 8 Ann Siang Hill, Singapore 069788
nomVnom
There's a handful of these burger joints scattered around the island; you'll find them at Clarke Quay by Fort Canning Park, at Tai Seng and way up north in the Woodlands neighborhood. Each outlet has a different menu to try but all are laser-focused on serving up the finest plant-based patties in Singapore. Pair a satay burger with truffle fries and a refreshing pink guava juice or turn up the heat with a double crispy fishy wasabi burger and spicy kimchi soup. Yum.
Find it: various locations
Kind Kones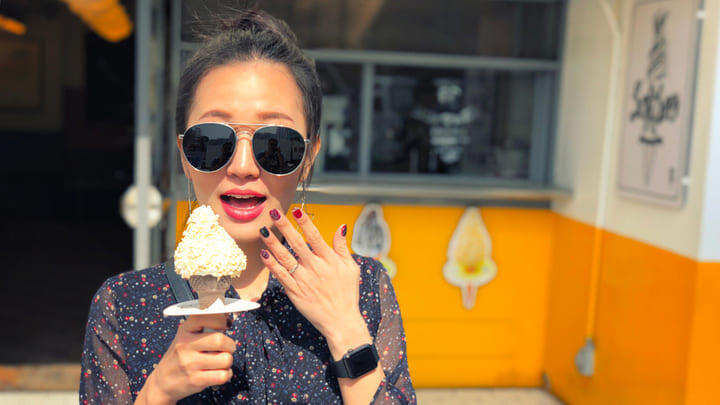 What kind of list would this be if it didn't include at least one ice cream emporium? A rubbish one, that's what. So here it is: like nonVnom, Kind Kones has three outlets in Singapore, two of them along the shopping mecca that is Orchard Road, ideal for a little mid-spree refreshment. Popular favorites in this plant-based paradise include a decadent tiramisu, creamy double chocolate brownie, and the signature Blue Planet, made with butterfly pea flower, vanilla, matcha cake, and coconut and cashew milks.
Find it: various locations
Save on attractions

and activities in Singapore
Save on admission to Singapore attractions with Go City. Check out @GoCity on Instagram for the latest top tips and attraction info.