Hey, do you like birds? Yes you! Sure, leviathan creatures of the deep are cool, and land-loving critters can be cute, cuddly and ferocious in equal measure. But birds are the connoisseur's animal of choice; a feathered favorite of poets, painters and romantics down the centuries. After all, what other beast can sing as sweetly, or make potential suitors swoon with their flamboyant displays of technicolor plumage? We know, we know: meerkats are pretty entertaining too. But have you ever seen one fly? No, dear reader, you have not. And, now we've reeled you in, here's all you need to know about Bird Paradise in Singapore, an awesome tropical aviary that's among the very best in Asia.
Bird Paradise: the Lowdown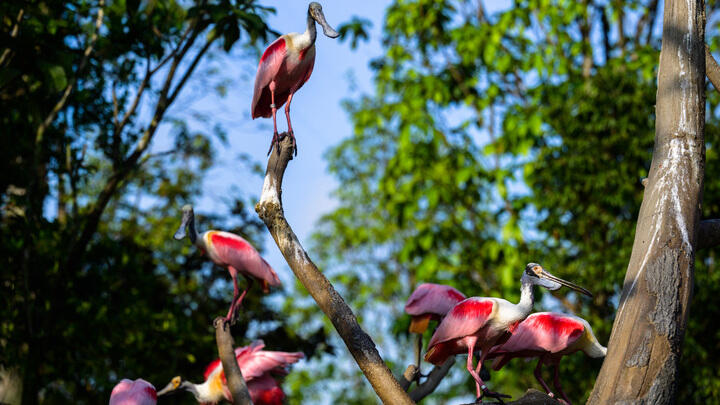 Part of Singapore's epic Mandai Nature Reserve, which also includes the Singapore Zoo, Night Safari and River Wonders attractions, Bird Paradise is the 21st-century successor to the country's long-running Jurong Bird Park. Indeed, the majority of Bird Paradise's 3,500 or so inhabitants were painstakingly relocated here from the nearby Jurong site during 2022 and early 2023.
Bird Paradise opened its gates in May 2023, welcoming bird enthusiasts and Instagram addicts eager to get up close and personal with its highly photogenic stars, among them vibrant scarlet ibises, pretty pink flamingos, majestic Philippine eagles, infectious laughing kookaburras and almost comically ostentatious Andean cocks-of-the-walk, with their brilliant orange crests. In other words, this is an attraction that more than lives up to its (very literal) name.
You can easily spend a whole day exploring Bird Paradise, with a whopping 400 species to discover across 42 acres, and 10 distinct zones that include awesome walk-through aviaries, rainforests, wetlands and even a penguin habitat. Pitch up for feeding times with the pelicans, turacos, lories and lorikeets and don't miss the daily presentations that let you experience the awe-inspiring sight of some of the world's most successful winged predators, including white-bellied sea eagles and harris hawks, in full flight!
Bird Paradise Guide: the Zones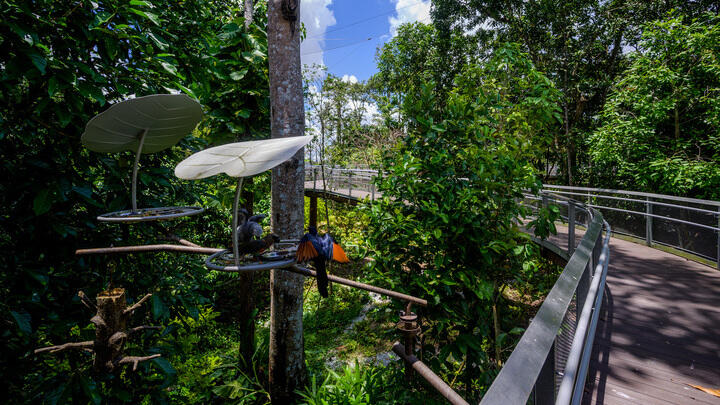 Amazonian Jewels – this authentic South American rainforest setting is where you'll find the aforementioned Andean cock-of-the-walk hanging out with its colorful toucan, cracid and green oropendola pals.
Shaw Foundation Australian Outback – say g'day to giant emus, tawny frogmouths, laughing kookaburras and other feathered critters from Down Under. This cool outback setting features aboriginal cave paintings, termite mounds and eucalyptus trees.
Nyungwe Forest Heart Of Africa – Inspired by Rwanda's dense Nyungwe Forests, this is the park's largest zone, and fairly teems with African species. Around 80, in fact, including flamingoes, bee-eaters, grey parrots and punky turacos. Get an, ahem, bird's-eye view from the observation tower.
Hong Leong Foundation Crimson Wetlands – roseate spoonbills, American flamingoes and scarlet ibises ensure this authentic wetlands zone (complete with gushing waterfall) more than lives up to its colorful name.
Kuok Group Wings of Asia – you'll find some of Bird Paradise's more prehistoric-looking critters here in these lovingly created Balinese bamboo groves and rice terraces. We're talking rare black-faced spoonbills, Papuan hornbills, Australian pelicans and more.
Lory Loft – hit up the Lory Loft for your kaleidoscopic fix of parrots, lories and lorikeets. Look out for the aptly-named fiesta of colors that is the rainbow parrot and try not to be hypnotized by the ice-cool stare of the blue-eyed cockatoo.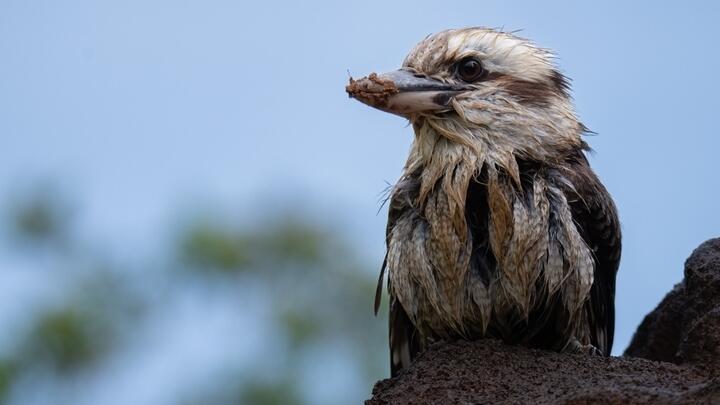 Mysterious Papua – replicating the coastal forests of lowland Papua, this zone features viewing pavilions influenced by the traditional homes of the Korowai tribe, from which to view the resident southern cassowaries, palm cockatoos and colorful Nicobar pigeons.
Ocean Network Express Penguin Cove – there's an underwater kelp forest and rocky beach to explore at this, one of the world's largest sub-Antarctic cold saltwater penguin habitats. Check out king, gentoo and Humboldt penguins, alongside feisty northern rockhoppers, with their ultra-chic punk crests.
Songs of the Forest – if bathing in a symphony of birdsong is your bag, then this is the zone for you. Here's where you can hear endangered species including straw-headed bulbuls, Bali mynahs and laughing thrushes in full throat.
Bird Paradise Guide: shops and dining
Now you know everything you need to know about the residents of Bird Paradise, you'll also want to know where you can refuel and snag some souvenirs on your visit. Good news: the park has several dining outlets, including the Bird Bakery for your coffee and pastry fix, and the Egg Splash Café with its eggs-cellent menu and fun activities for kids. 
Food Central is on the plaza and offers a range of local favorites, like Hainanese chicken rice, in a casual setting. Alternatively peckish punters can take in spectacular views of the wetlands waterfall from the Crimson Restaurant, or join the penguins for lunch in the Cove restaurant or café. No, not literally, but you'll be able to see them swimming through glass walls that border the underwater kelp forests.
The Penguin Cove Café has a shop, too. Penguin plush toys, penguin tees, penguin stationery, penguin mugs… if you like penguins you're going to be in clover here. It's joined by chick-inspired merchandise at the Egg Splash Café and a plethora of bird-related souvenirs ready to fly off the shelves in the main Bird Paradise shop.
Bird Paradise Tickets and Opening Hours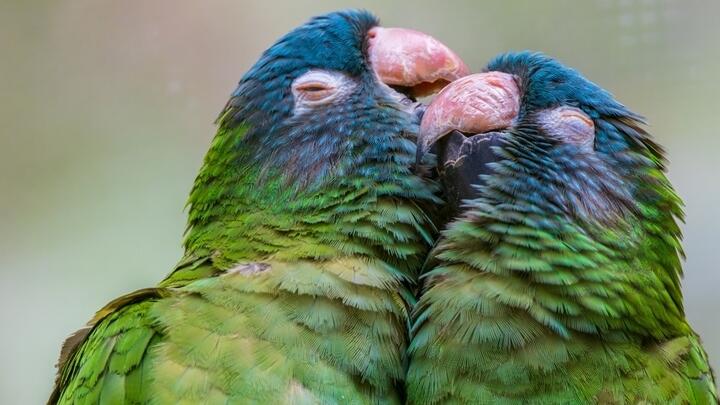 An attraction pass from Go City includes general admission to Bird Paradise and saves you money when visiting multiple attractions in Singapore. Choose an All-Inclusive or Explorer Pass for entry to Bird Paradise plus Singapore Zoo, Gardens by the Bay, Madame Tussauds and many more top Singapore attractions, tours and experiences.
The park is open daily from 9AM to 6PM, with latest entry at 5PM. The easiest way to get there is on the Mandai Khatib shuttle bus from Khatib MRT station. The shuttle runs every 10-15 minutes and costs S$1 each way. Check the Bird Paradise website for more ways to get to the park.
Save on attractions

and activities in Singapore
Save on admission to Singapore attractions with Go City. Check out @GoCity on Instagram for the latest top tips and attraction info.