Spring in Singapore is a delight. The months of March, April and May sit neatly within Singapore's dry season. There's therefore little rain, although the odd thunderstorm can still strike early on. At the same time, humidity is low and though sunny, Singapore in spring isn't oppressively hot either. The result is a plethora of Singapore spring events to watch out for. 
They range from Vesak Day to the Singapore International Festival of Arts, meaning you won't be left reeling for things to do. If you're heading to Singapore in March, April or May, be sure to add these top events to your list of must-visit attractions! 
Spring cultural events in Singapore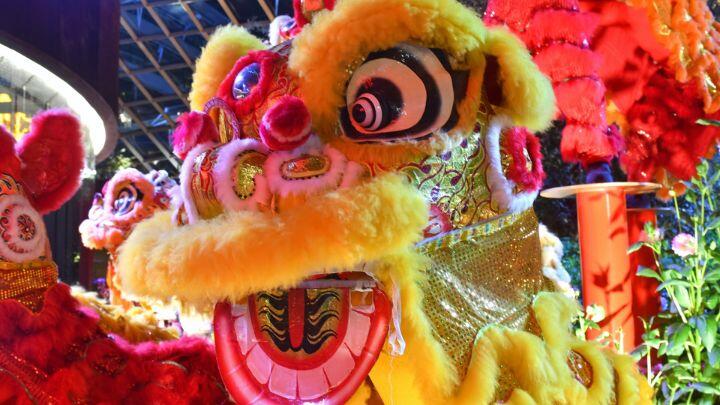 Usually taking place in early April, the Chinese festival of Qingming continues to have a powerful hold over Singapore. Normally translated into English as Tomb-sweeping Day, it's best thought of as a day to celebrate lost loved ones. Families with Chinese ancestry across the island head to the gravesites of parents and grandparents. But far from being a somber occasion, Qingming is celebratory in nature. Tombs are cleaned and freed of vegetation, whilst gifts of food such as rice and wine are often brought as offerings. 
Easier to spot for passing visitors to Singapore in spring is the burning of paper money. Now often purposely bought 'fake' notes, burning the money allows it to ascend into the heavens for use by the ancestors. Very different in outlook is May's Vesak Day. Commemorated by Singapore's Buddhist communities, it's sometimes also known as Buddha's birthday. Marking the birth, enlightenment and death of the holy figure, adherents participate by laying flower garlands at temples and releasing birds in an act symbolizing generosity. 
Little India's Temple of a Thousand Lights (Sakya Muni Buddha Gaya) helps lead the celebrations, and all are welcome. 
Getting out and about in Singapore in spring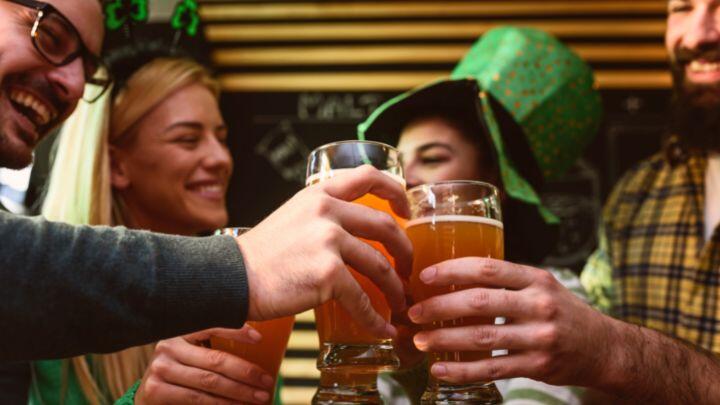 Equally hospitable but completely different again is Singapore's St Patrick's Day celebrations on or around March 17 of each year. The two day street festival takes place on Boat Quay in honor of Ireland's patron saint. Centered around a parade which takes place on Circular Road, there's lots of activities aimed at kids, alongside ample opportunity to grab a pint of Guinness. It would be rude not too after all! 
Spanning four weeks from May into June, the Singapore International Festival of Arts is one of the most popular events in Singapore. And with good reason. Matching the work of local artists with those from countries around the world, its performance schedule includes the traditional and the contemporary. The visual arts are well represented, but so is the theater, dance and music. 
Celebrating the rejuvenation of the Singapore River from polluted industrial water way to favorite hangout spot is the Singapore River Festival. Throughout April Boat Quay, Clarke Quay and Robertson Quay play host to a series of special events, in addition to their bar and restaurant terraces. They include workshops and movie screenings, as well as the chance to buy a specially prepared picnic hamper for those looking to linger. 
Explore the outdoors with Singapore spring events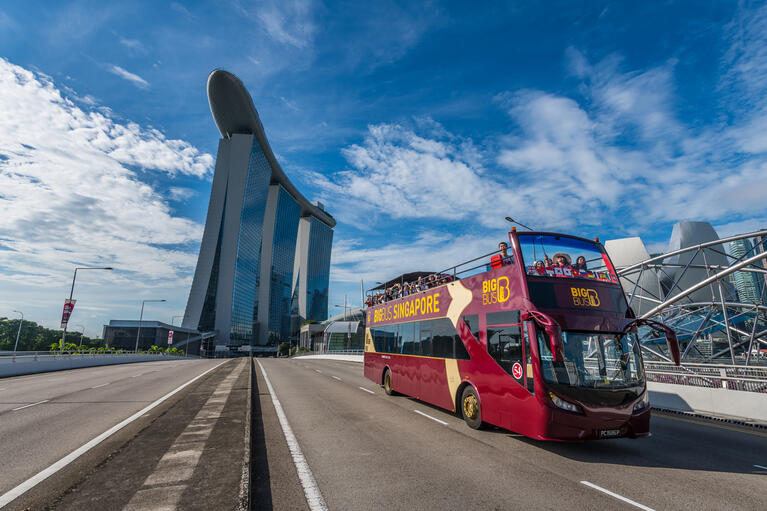 If you thought you had to head to Tokyo to experience sakura (cherry blossom season), think again. In recent years, Singapore has become a great alternative. Gardens by the Bay hosts a dedicated Sakura Japan Fair at the end of March. Visitors can take in more than 20 different species of flower in white and pink. There's also a Japanese street fair, tea ceremonies and various other events linked to the land of the rising sun. 
But the essence of sakura can also be enjoyed at several other locations thanks to Singapore's reputation as a garden city. Jurong Lake Park to the west of downtown is one spot, alongside the largely unknown Japanese Cemetery Park in residential Hougang. 
Then take advantage of the clear blue skies to enjoy the open-top ride of Big Bus Singapore. A one day ticket puts you in easy reach of many of Singapore's top attractions, meaning there's no excuse for missing Singapore Botanic Gardens or even a drink in the famed Raffles Long Bar.  
Don't forget about Singapore's incredible museums!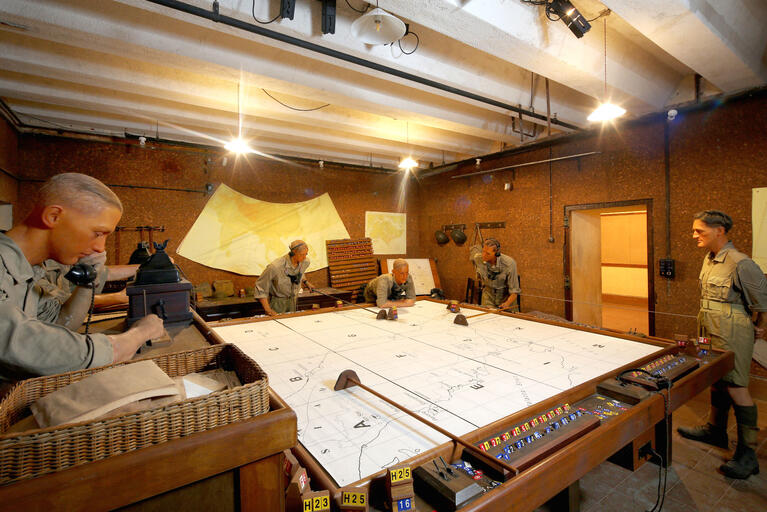 The weather outside might be perfect, but you shouldn't forget about Singapore's museums. The country's oldest is the National Museum of Singapore, an organization dedicated to detailing the history, art and culture of Singapore and Singaporeans. 
Standing pride of place on Stamford Road, it contains thousands of fascinating artefacts, from ancient carvings to seats from Singapore Airlines first A380. Although small, The Battlebox (the popular name for Fort Canning bunker) is no less fascinating than the National Museum for history lovers. It focuses on the sometimes-traumatic events of the Second World War in Singapore. 
Delving over nine meters beneath Fort Canning Hill, it was used as a British command post before the island surrendered to Japanese forces. Today it's set up to depict the last days in the Battle of Singapore, having been lost and then rediscovered in 1988. 
Switching away from Singapore's illustrious history, the ArtScience Museum intertwines these two disciplines in 21 galleries located within the lotus flower building at Marina Bay Sands. Its 6,000 square meters of exhibition space are given over entirely to temporary exhibitions, meaning you never quite know what to expect. The world of Harry Potter, photography of Annie Leibovitz and Egyptian mummies from the British Museum have all featured previously. 
How to save on Singapore attraction admission 
We all want our money to stretch further. And now it can. Travel with Go City in hand and you can make savings on admission to many of Singapore's top attractions. From art galleries to puzzle hunts we've got you covered! So why not check out whether our All-Inclusive or our Explorer pass is right for you? 
Then share your adventures in Singapore with us by tagging @GoCity or using the hashtag #GoCity on your socials to feature on our Instagram or Facebook pages. Here you'll also discover all the latest news from Go City, alongside exclusive competitions, special offer deals and even suggestions for your next vacation!