What makes a restaurant family friendly? Ask most parents of small kids and they'll likely say play areas and activity corners first, baby-changing facilities second and a decent kids' menu third (or, better still, a kids-eat-free option). Good news: Singapore is a fab destination to visit as a family, boasting not only a world-class zoo, great theme parks, an aquarium and dozens of other kiddie-tastic attractions, but also a plethora of cafés and restaurants that are perfect for families and that raise the bar well above the usual soulless international fast food joints. Don't worry though, there are plenty of those too!
We've rounded up a few of our favorite family-friendly Singapore eateries, from toddler-pleasing cafés with playgrounds to rip-roaring restaurants for ravenous teenagers.
Open Farm Community
Let's start as we (sort of) mean to go on with a healthy option that won't have the kiddos turning their noses up in disgust. The Open Farm Community is a verdant urban oasis, just south of Singapore's sprawling Botanic Gardens. Wander among beds of organic herbs and vegetables in the restaurant's expansive grounds, the air heavy with the scent of basil and thyme. Pause for family selfies by the arty sculptures and challenge the kids to a game of bowls on the lawn. Appetite well and truly worked up, you'll love the menu of garden-fresh crowd-pleasers that includes bolognese, fish and chips and flatbreads for the kids, and sharing platters of salmon, duck and eggplant for the grown-ups. Yum.
Find it: 130E Minden Road, Singapore 248819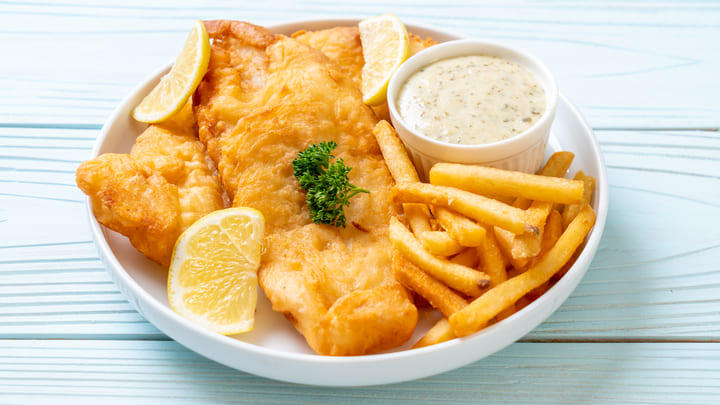 Tiong Bahru Bakery Safari
Sticking with the green theme, Tiong Bahru Bakery Safari is pretty much next door to the Open Farm Community, so an ideal pitstop if you're staying in the sassy Dempsey Hill neighborhood. Expect a range of breads and pastries and dine-in dishes including sourdough waffles and fresh garden salads. The safari theme includes plenty of lush tropical foliage around a large tent (for that outdoorsy eating vibe), as well as a fab playground and an edible garden for intrepid young jungle explorers to discover. It's from right here that the ingredients for this eatery's salads are plucked daily, though you can of course opt for a great big slab of carrot cake and a coffee instead.
Find it: 130E Minden Road, Singapore 248819
Bayswater Kitchen
Lazy weekend brunches don't get much more perfect than at Bayswater Kitchen, a breezy, informal diner overlooking Keppel Bay Marina. The Sunday menu, served 11AM–3PM (also public holidays), is particularly good. Parents can grab a table al fresco and gorge on freshly shucked oysters and whole grilled snapper with bottomless prosecco while watching the yachts bobbing gently in the turquoise waters. For kids: classics including burgers and fish and chips. Foosball and ping-pong tables and a playground should also keep them entertained long enough to justify just one more glass of prosecco…
Find it: 2 Keppel Bay Vista, Singapore 098382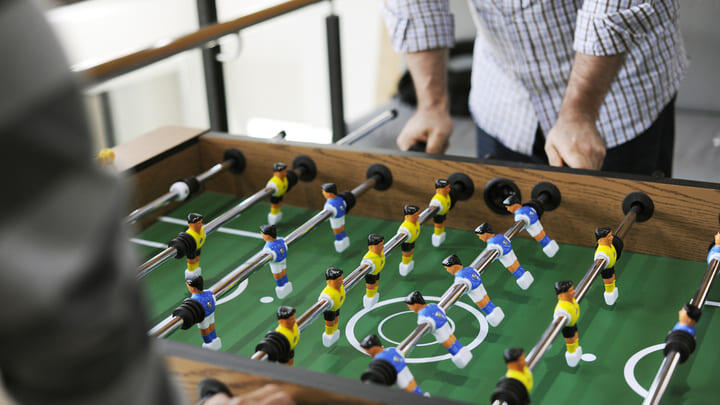 Trapizza
Just across the bay on the northern tip of sunny Sentosa Island, Trapizza is about as family-friendly as Singapore restaurants come. Close enough to the shore to dip your toes in the bay's warm waters, this is a pizza joint par excellence, with a huge range of 16-inch sharing options with classic toppings from Siciliana to quattro formaggi and – love it or loathe it – Hawaiian. Kids can go solo with build your own bento lunches including a choice of pasta, sauce, veggies and juice, plus a slice of pizza on the side. Dedicated play zones and a coloring corner will also keep little uns busy while the grown-ups finish their Singapore Slings.
Find it: Shangri-La Rasa Resort, 101 Siloso Road, Singapore 098970
SandBank
You don't need an excuse to visit Singapore's East Coast Park with its white sands, swaying coconut palms, abundant wildlife and – critically – excellent play areas. But if you did, SandBank is it. A dedicated kids' menu and a 15-meter plunge pool keep kids of all ages entertained, while parents tuck into chargrilled meat and seafood dishes, handmade pizzas and freshly baked treats from the on-site bakery. 
Find it: 920 East Coast Parkway, Parkland Green, Singapore 449875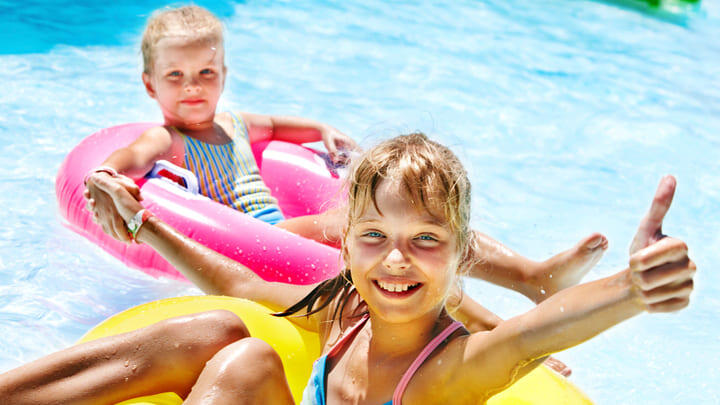 Platform 1094
Singapore's roster of themed restaurants ranges from Hello Kitty to Japanese animé. Harry Potter-inspired eatery Platform 1094 lies somewhere in between, with wizard-themed decor, fun dressing up materials and, naturally, oodles of Instagram opportunities. We're talking cute owl-shaped cookies, wizardy tableware, cauldron-shaped serving plates, Quidditch-themed desserts, and magical dry smoke effects aplenty. There are brightly colored flaming cocktails for the grown-ups, too. For a treat, book the Enchanted Afternoon Tea which includes savory snacks and sweet treats such as chocolate frogs and golden blood mousse. 
Find it: 1094 Serangoon Road, Singapore 328192
Baker & Cook
Baker & Cook's belly-busting brunches and foot-log sourdough pizza 'planks' are fast earning it a reputation as a Singapore institution. Hit up the Dempsey location for all of the above, plus a kids' menu that includes irresistible Nutella sandwiches, truffle fries and mini cheeseburgers with fries. The airy glasshouse dining area overlooks a large leafy garden with a shaded play area, so the kids can let loose while adults enjoy some much-needed downtime accompanied by great pizza, healthy garden salads, grazing platters and a long list of excellent red and white wines from New Zealand.
Find it: 30C Loewen Road, Singapore 248839
Waffle Place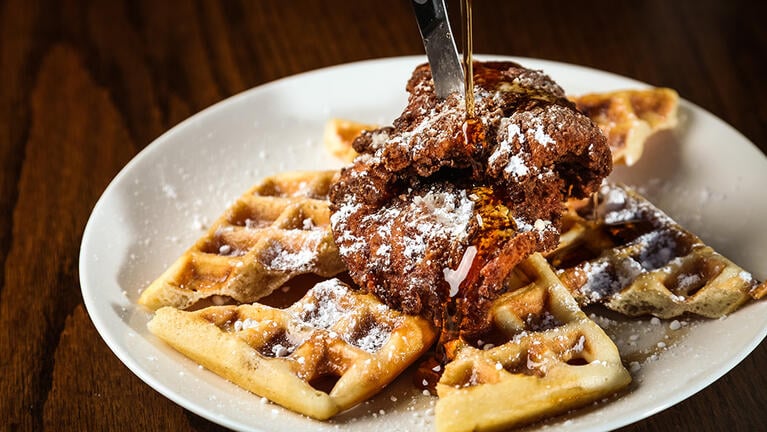 Kampong Glam, Singapore's Muslim district, isn't short on great places to eat, but for family-pleasing goodness, the Waffle Place is hard to beat. This eye-catching halal café serves up a kaleidoscope of waffle toppings with flavor combinations to satisfy every palate. Try crispy-skin salmon with spicy mentaiko mayo sauce or go for crispy chicken with fried egg, mayo and maple syrup. Kids will no doubt insist on sweeter options like strawberry cheese and classic apple pie flavors, or can have fun creating their own topping combos with fruit, marshmallows, chocolate flakes, whipped cream and more.
Find it: 56 Kandahar St, Singapore 198904
Hawker Centers
Singapore's legendary hawker centers are a sensory explosion of steaming hot plates, heady spice-laden aromas and Instagrammable food stalls. Take the kids to any one of around 100 of these bustling foodie meccas across the city for maximum selfie opportunities and to give them as wide a choice of different cuisines as you're likely to find under one roof. Sizzling BBQ pork, zingy fried noodles, fish head curry and lime-drenched chili crab might be at the more adventurous end for younger kids, but sticky peanut satay, melt-in-the mouth steamed bao buns and more takeaway desserts than you can shake a very large stick at should be enough to keep everyone happy. Check out the likes of the Old Airport Road Food Centre, Ghim Moh Market and Adam Road hawker center for some of the most mouthwatering snacks in the eastern hemisphere!
Find them: everywhere!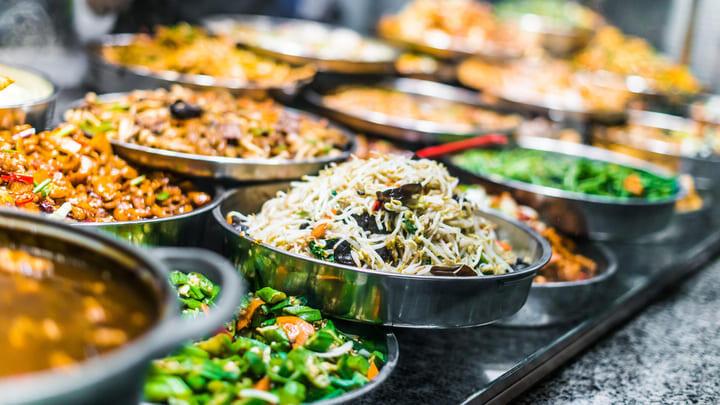 Save on attractions

and activities in Singapore
Save on admission to Singapore attractions with Go City. Check out @GoCity on Instagram for the latest top tips and attraction info.