If there's something strange in your neighborhood, who you gonna call? Go City! Explore spooky Singapore's terrifying tours, creepy cruises, and horrifying haunted houses. We'll show you all the best sites and attractions to ensure it's a frighteningly fun Halloween 2022 celebration for all the family.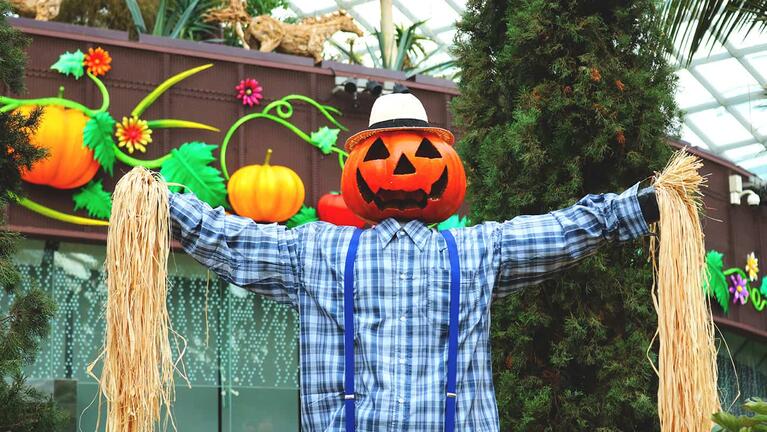 Harrowing Halloween 2022 at Singapore Discovery Center
Halloween 2022 at Singapore Discovery Center will be unlike any Halloween celebration you have experienced before. Do you have the nerve to enter the haunted house, traversing the creepy maze filled with jump scares?
The Discovery Center is transformed into a creepy hospital ward, where you'll encounter the Mad Doctor. If it all gets a little too much, take a break in the "Chill Out!" zone.
If you want to learn more, check out the After Dark tour; free as part of the Permanent Exhibits Gallery. It's an exploration of the paranormal rituals practiced by various cultural groups, with local knowledge, dark tales, and spooky goings-on shared by your guide.
Halloween @ S.E.A. Aquarium - Deep Boo Sea
For a more child-friendly adventure, head to the SEA Aquarium and discover the secrets of the deep boo sea.
Transformed for the Halloween season, with trick or treating alongside many other fun activities, SEA Aquarium is a fiendishly fun time for all the family.
Spot the skeleton divers as you wander through the underwater world, learning fun facts, eating treats, and taking spellbinding selfies with the creatures from the deep.
SuperSpook 2022 @ SuperPark
SuperPark Singapore gets a freaky facelift this Halloween, transforming from a skate park into a haunted maze. There are activities and scares, and even Halloween-themed carnival games where you can win attractive prizes!
Release some of the nervous tension with a jump on the pumpkin-themed bouncy castle or play in the child gym. This is certainly one for the more energetic ghostbusters.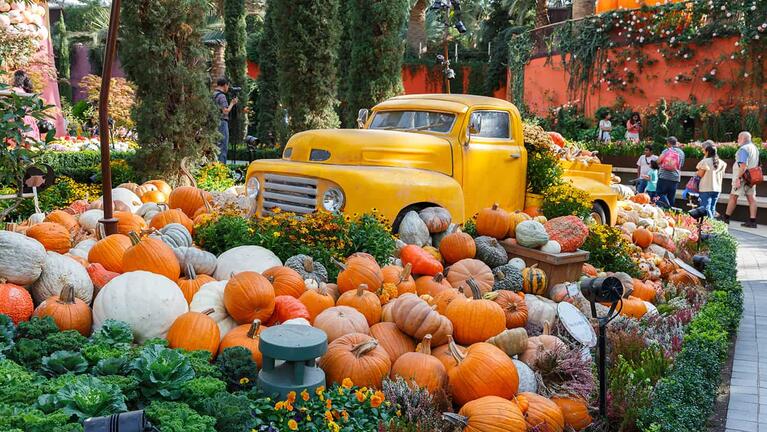 The Halloween Experience at Gardens by the Bay
The Gardens by the Bay are a treat year-round, but they too get a facelift for Halloween. They took the normally peaceful gardens and add a good helping of magic, mystery, and excitement.
Halloween Kids Blitz
Halloween Kids Blitz takes place at The Meadow, and features stilt walkers and otherworldly displays, as well as fun games and delicious treats from across the island.
Episode Halloween Music Festival 2022
Episode Halloween Music Festival 2022 is one for the grownups. A Halloween-themed dance party, featuring local DJs pumping out fast-beating EDM music in the stunning surroundings of the Gardens by the Bay.
Halloween Cruise onboard the Royal Albatross
On this special Halloween cruise, board the Royal Albatross for a voyage into the Sentosa Triangle. Reimagined as a legendary ghost ship, be prepared for moans and groans from below deck.
The Royal Albatross is a fantastic attraction on a normal day, but Halloween takes it to another level. Enjoy an atmospheric 5 or 7-course dining experience far out at sea; an experience you'll never forget.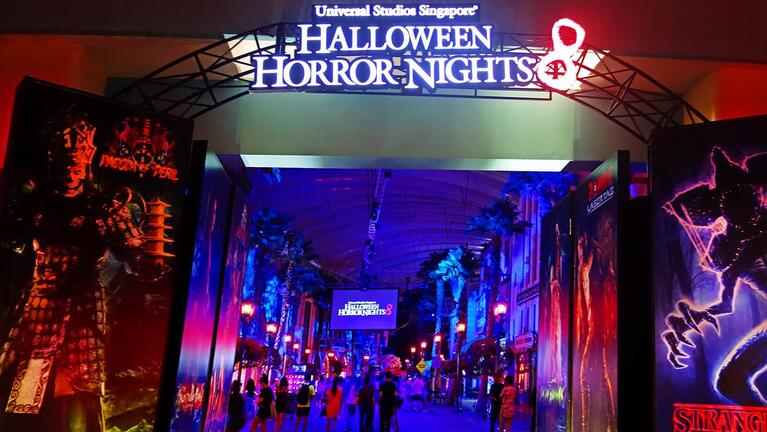 Halloween Horror Nights @ Universal Studios Singapore
For the ultimate fright night, head to Universal Studios Singapore. Adrenaline junkies will love the thrill rides but, if that's too relaxing, we dare you to explore the haunted houses and Sinister Scare Zones!
Treat yourself to live shows, a monster meet and greet, plus the Monsters & Manifestations Experience. For those who love this spooky festival, Universal Studios Singapore won't disappoint.
Visit the Museum of I Scream
The Ice Cream Museum might not sound like the scariest place to visit, and you'd be right. But, if you're wearing your finest fancy dress, you can enjoy unlimited desserts while exploring the museum. A frighteningly good deal, right?
Imagine a crossover between The Nightmare Before Christmas and Willy Wonka, and you're halfway there. Graveyard Sundaes topped with spooky sprinkles, spine-chilling activities, and a mad scientist are all to be found during this delicious night of fun.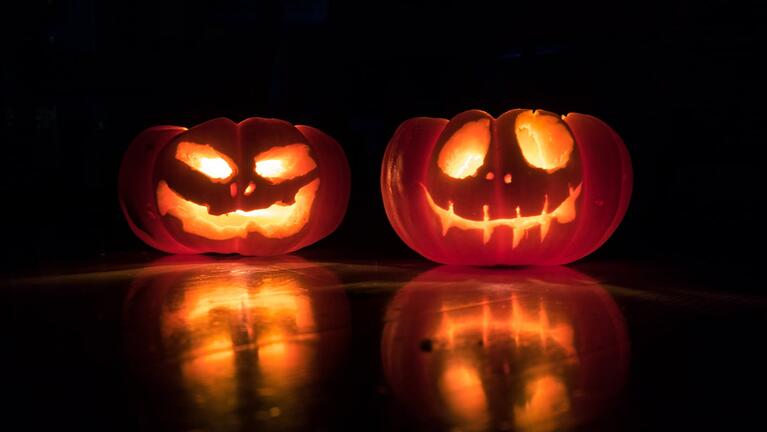 Take a ghost tour
If you've got nerves of steel, take a ghost tour around Singapore. Believe us, it's not for the faint-hearted. With a history of scary stories and haunting history, Singapore is full of spooky secrets.
With tales of restless spirits rising to roam the island, plus the troubled history from World War II, there are endless ghost stories and paranormal encounters to discover. The ultimate test of nerves is a trip to Old Changi Hospital, the most haunted place in all of Singapore.
Want some less-spooky ideas for experiences in Singapore? Check out Go City! With our Explorer Pass and All-Inclusive Pass, you can work the city's best attractions around your vacation itinerary! So, what are you waiting for?