First the good news: Singapore is warm year round, with super-hot summers and winters with balmy tropical breezes and average temperatures that rarely dip below the mid-70s. But it also rains rather a lot. Monsoon seasons here run from December to March and June to September; frequent downpours even outside of these seasons have earned Singapore a spot comfortably inside the 20 wettest countries on the planet. And, believe us, when it rains here it really Singa-pours! But don't let a little thing like that put you off! Simply grab a sturdy umbrella and hop on the excellent MRT subway system for direct access to some of the best indoor activities in Singapore, including:
The Gardens by the Bay
The National Museum
Jewel Changi Airport
Snow City
The Fragment Room
Scentopia
Hawker centers for adventurous foodies
The coolest libraries in town
Flower Power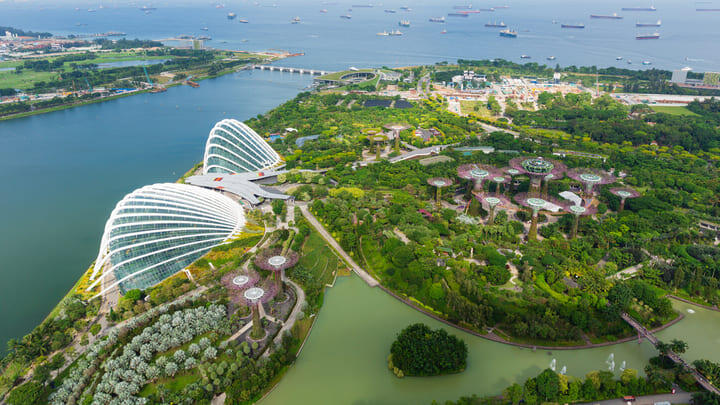 Gardens by the Bay is the kind of attraction that merits multiple visits on any Singapore vacation. See it on a dry day from Marina Bay's SkyPark observation deck – a dizzying 56 stories up – and don't miss the free evening light show at its Supertree Grove, a series of deliciously Instagrammable tree-like structures on the waterfront, with a fun elevated walkway. Fun, that is, assuming you're not caught out unawares up there when the heavens open.
The gardens have plenty of indoor exhibits to keep you entertained (and dry) if the weather does turn against you. Take the soaring Flower Dome, for example. This huge durian-shaped hothouse – a veritable riot of vibrant blooms and nose-tickling perfumes – is only the biggest of its kind on the entire planet. Step inside to discover the baobab forest, an olive grove that features as its highlight a 1,000-year-old tree, and carpets of colorful flowers in gardens that showcase blooms from around the world, including Australia, South America and the Mediterranean.
You might not feel very dry inside the Cloud Forest, where regular misting is in use to keep plants well hydrated and a huge crashing waterfall (the tallest indoor waterfall in the world… maybe) creates its own spray. Find it by following the roaring sound through the forest of ferns, vines and sweet-smelling orchids.
An airport may not be the place you'd naturally think of when planning how to spend a rainy day, but then Jewel Changi Airport is no ordinary airport. This nature-themed entertainment complex contains hundreds of shops and restaurants as well as an indoor garden, the Shiseido Forest Valley, that spans five stories. Cascading recycled rainwater through an oculus in the glass-paneled roof, The Rain Vortex makes for a spectacular centerpiece and – wait for it – also lays claim to the title of the world's tallest indoor waterfall. Heck, go see both and you can make up your own mind!
Cultural Indoor Activities in Singapore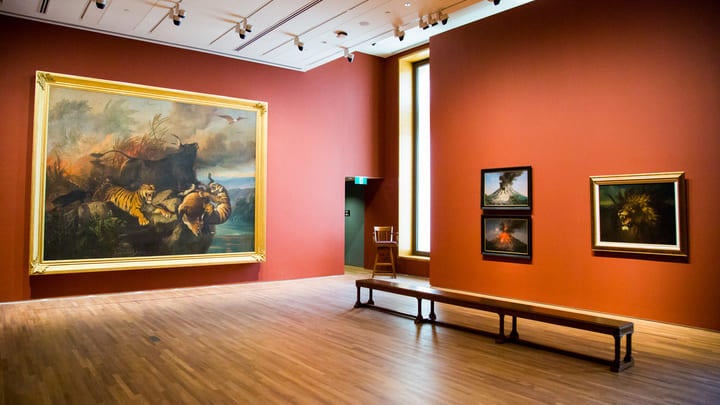 You don't have to be an art aficionado to admire the collection at Singapore's National Gallery, housed inside the monumental City Hall and former Supreme Court in the Civic District. Browse a huge collection of over 9,000 contemporary and modern works from Singapore and southeast Asia and see highlights including Georgette Chen's series of evocative family portraits and Singaporean Choo Keng Kwang's woodcuts and oil paintings. The art-inspired shops and two (count em) Michelin-starred restaurants here make it a great destination for filling an entire Singapore rainy day.
The National Museum is no slouch either. This neoclassical icon houses one of the largest collections of historical artifacts in Asia. Check out paintings, drawings, sculptures, objets d'art and archaeological finds from in and around Singapore, including such priceless treasures as the ancient Singapore Stone, with its mysterious indecipherable inscriptions.
Whiz over to the futuristic ArtScience Museum at Marina Bay Sands for ever-changing immersive exhibitions and a gallery filled with virtual reality artworks. For something a little more traditional but no less eye-popping, catch the curated selection of classic movies, documentaries and arthouse films on show at the museum's cinema. Did somebody say 'popcorn'?
Indoor Activities in Singapore for Foodies and Funsters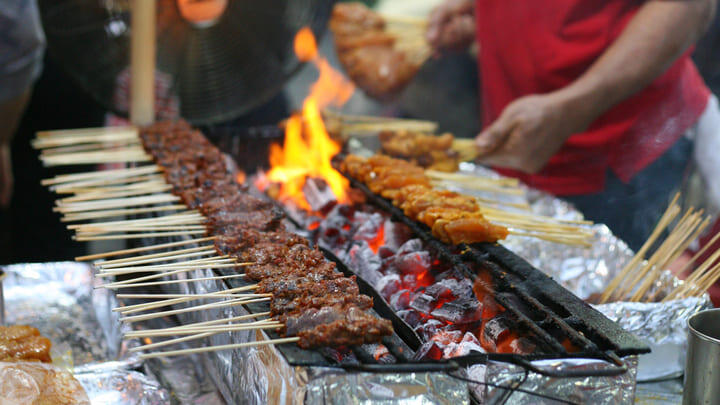 Looking for the perfect rainy day activity? How does an afternoon spent gorging on chicken smothered in spicy peanut satay sound? Pretty good, right? Sweet-and-savory-sauce-drenched chili crab –so good it's basically Singapore's national dish – is another absolute must-try. Oyster omelet? Count us in! And you'll need an army to keep us away from umami nasi goreng, another south-east Asian staple that's at its very best in Singapore's ubiquitous hawker centers, great inexpensive markets where the heady scents of sizzling spices are nothing short of intoxicating. Try the Old Airport Road Food Centre and Ghim Moh Market for some of the best street snacks in town.
Singapore is a treasure trove of quirky indoor activities, meaning you'll rarely have a dull moment regardless of what the weather decides to do! We're talking augmented reality experiences, rage rooms, indoor snowboarding and, um, public libraries (bear with us on that one).
If you've ever wanted to let off steam – and we mean really let off steam – in a safe, enclosed space, here's your chance. The Fragment Room is Singapore's original rage room, a place where, clad in overalls, helmet, goggles and gloves, you're free to smash up bottles, plates, cups and even electronic gadgets to your heart's content. Irritated by the rain that's forced you indoors? Here's where you can vent like a pro and achieve instant gratification to the melodic tinkling sounds of breaking glass.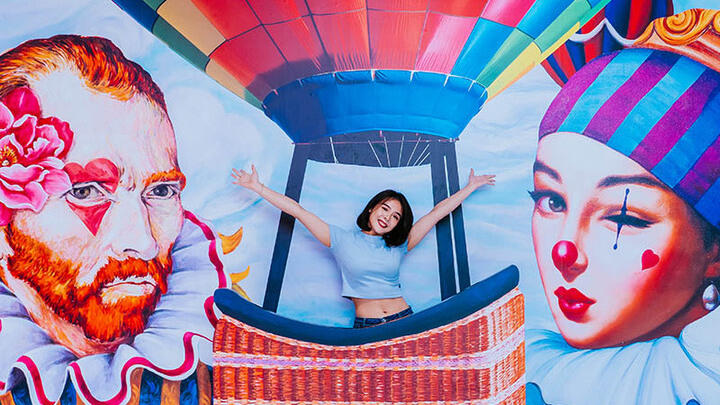 The clue's in the names at Scentopia and Trickeye, two of Singapore's premier augmented reality experiences. Scentopia combines short tours exploring the history and science of Singapore's perfume industry with an eye-popping augmented reality gallery packed with dinosaurs, huge colorful blooms and other weird and wonderful flora and fauna that appear to leap from the exhibits. Trickeye offers yet more mind-bending illusions and photo opps galore as you and your family dance with mermaids, slay dragons and swim with sharks.
Cool off at Snow City, Singapore's first indoor snow center, where the emphasis is resolutely on fun. Wrap up warm and hop on an inflatable tube for the unforgettable experience of 'snowtubing' down the 60-meter snow slope and test your bumper car-handling skills – on ice.
Last but by no means least are Singapore's excellent public libraries. Library@Orchard is particularly cool, a beautifully designed space with long wave-shaped bookshelves, sure to melt the heart of any discerning bibliophile. In Library@Waterfront, the Sentosa views may well prove too distracting to concentrate on reading your book, while Tampines Regional Library comes with its own auditorium as well as boasting an indoor running track and a children's playground.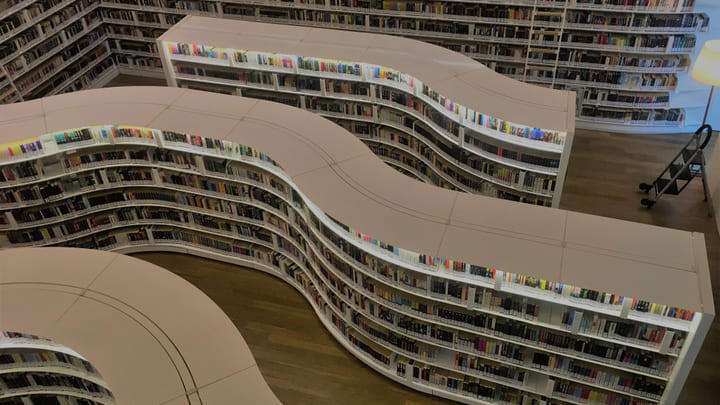 Save on indoor activities in Singapore
Save on admission to Singapore attractions with Go City. Check out @GoCity on Instagram and Facebook for the latest top tips and attraction info.