Think of Singapore and you'll likely conjure up images of shimmering glass-and-steel superstructures; a dense forest of urban activity with soaring skyscrapers that jockey for position as they reach ever further heavenwards. But that would be to overlook the vast swathes of green space and unspoiled natural habitat that has earned this island nation the nickname 'the Garden City'. Read on for our guide to some of the finest natural attractions in Singapore, including:
Singapore Botanic Gardens

The Gardens by the Bay

MacRitchie Reservoir

Lazarus Island

Sungei Buloh Wetland Reserve

The Southern Ridges

Bukit Timah Nature Reserve

Pulau Ubin
The Gardens by the Bay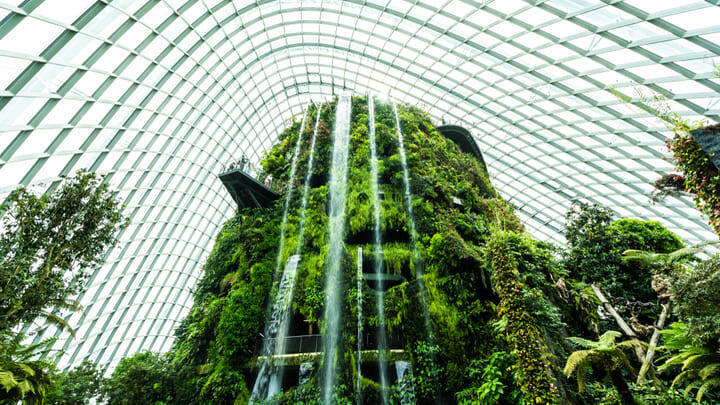 Yes we know: the massive durian-shaped hothouses at Singapore's Gardens by the Bay are very plainly not the work of Mother Nature. But it's what's inside that counts, right? And what's inside is nothing short of a nature spectacular. Expect an absolute riot of sights, scents and sounds in the Flower Dome, where carpets of colorful blooms emit a quite dizzying array of perfumes and a thousand-year-old olive tree forms the centerpiece of the pretty olive grove. Meanwhile, the humid Cloud Forest promises sweet-smelling orchids, jungles of ferns and trailing vines and a tall, tranquil waterfall.
The Southern Ridges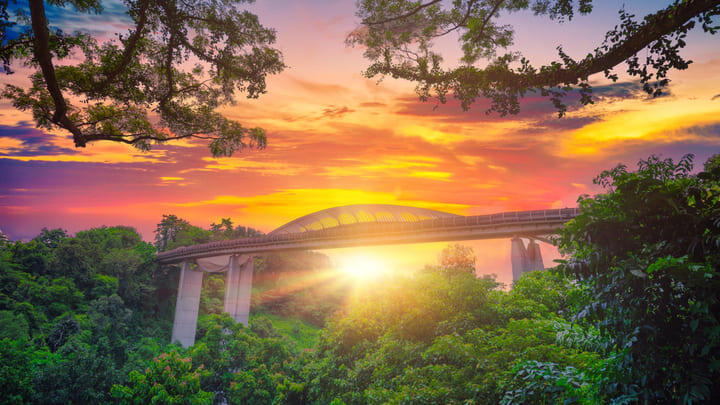 Six miles of jungle trails and elevated walkways connect Mount Faber Park, Labrador Nature Reserve and more along the epic Southern Ridges. Tiptoe through the treetops and shutterbugs may just sneak a snap or two of some of the abundant wildlife here: red-whiskered bulbuls, banded bay cuckoos, orange-bellied flowerpeckers and other such tropical critters await. The trail also includes a section that crosses Henderson Waves, an undulating architectural masterpiece that also happens to be the highest pedestrian bridge in Singapore at a whopping 36 meters above terra firma. Don't look down!
MacRitchie Reservoir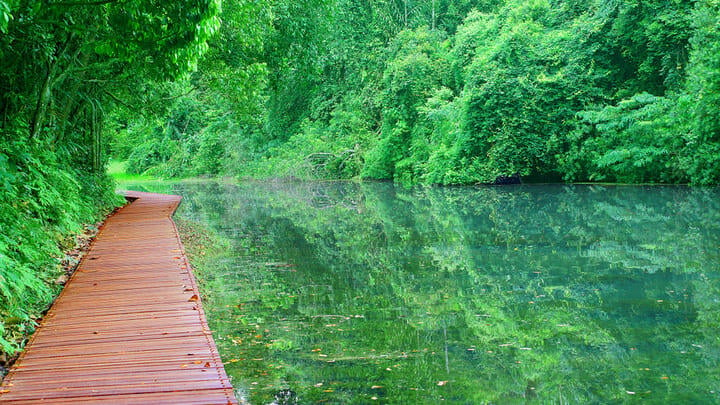 Completed in 1868, MacRitchie is the oldest reservoir in Singapore and has become both a thriving nature reserve for native wildlife and huge natural playground for locals and tourists alike. Spot macaques and monitor lizards on the seven-mile hike around MacRitchie Trails or get a birds' eye view from the Treetop Walks, a 250-meter suspension bridge that links the reserve's two highest points. Take to the water and spend the day kayaking or lace up your running shoes and hit one of the excellent cross-country trails here.
Lazarus Island
Like your beaches secluded? Lazarus Island is the place for you! One of Singapore's Southern Islands, it's connected to neighboring Saint John's Island by a causeway. You'll need to catch a ferry to Saint John's and walk the 15 minutes or so to get there but, trust us, it's well worth the effort. Bone-white sands, swaying palm trees and tropical turquoise waters that are great for swimming and snorkeling await the intrepid traveler. Get there early enough and, who knows, you may even find you have the whole place to yourself!
Sungei Buloh Wetland Reserve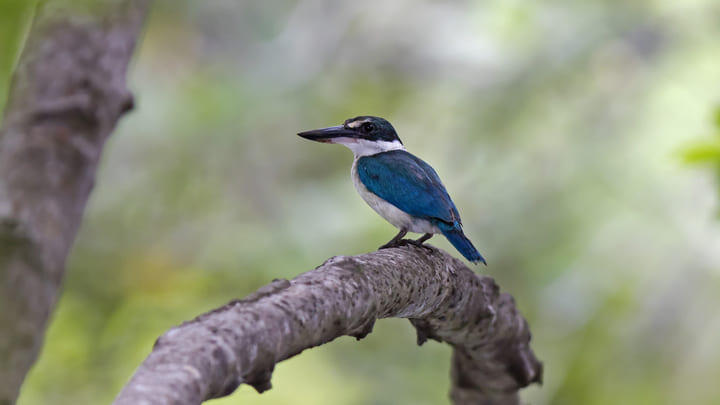 Twitchers rejoice! One of the finest natural attractions in Singapore, the unspoiled Sungei Buloh Wetland Reserve is a thriving habitat for native birds and a crucial stopover for migratory species including the long-legged Asian dowitcher and distinctive Pacific golden plover. Across more than 300 acres of mangrove forest, mudflats and ponds, you might also spot monitor lizards, lobsters, mudskippers, water snakes and big, beautiful Atlas moths. The occasional saltwater croc has even been known to put in an appearance from time to time. Take the two-hour loop trail around the reserve to get the most from your visit.
Singapore Botanic Gardens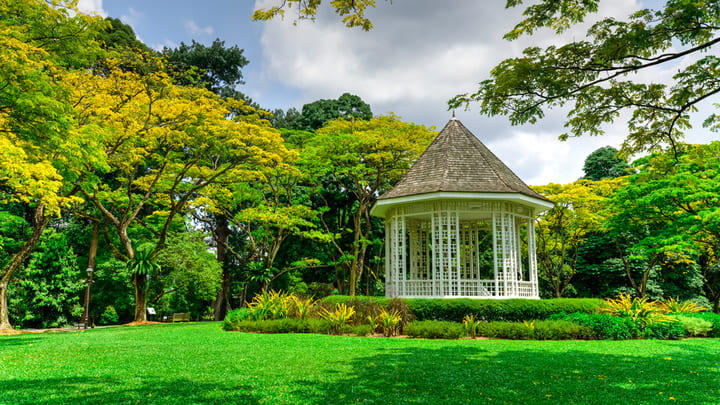 This sprawling 200-acre tropical oasis on the edge of Singapore's Orchard Road Shopping district has been around since 1859 so to describe the gardens as 'mature' would be something of an understatement. Admire colorful and aromatic plants in the aptly named Ginger Garden, take a stroll around Swan Lake, snap a selfie at the iconic bandstand, and enjoy the rare experience of wandering through a rainforest within the city limits of a vast metropolis. The gardens are open from 5AM until midnight so you'll have plenty of time to get lost among the vines, blooms and tree-lined walkways. Best of all, entry is free, though a fee applies for access to the thousands of eye-popping blooms inside the National Orchid Garden, the park's star attraction.
Pulau Ubin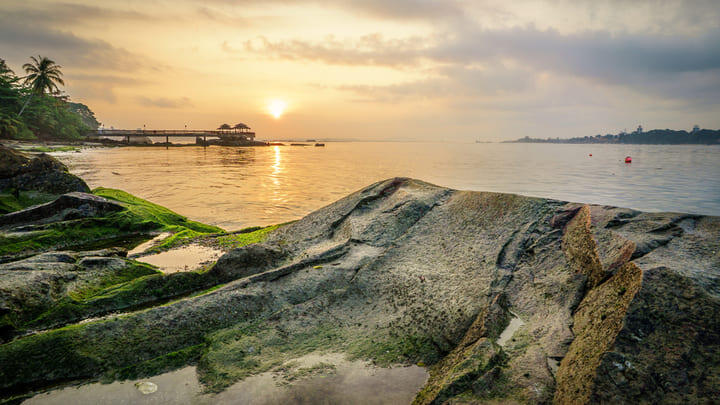 Boomerang-shaped Pulau Ubin is an island off Singapore's northeast coast, where lush uncharted jungle is dotted with traditional kampongs and disused granite quarries, now reclaimed by nature, teem with diverse flora and fauna. Pick ripe, pungent durians along the cycle paths – and try one if you're feeling bold enough or hungry enough to brave a bite! There's an observation tower and looping walkway at the island's otherwise wild Chek Jawa Wetlands, where you'll hear the melodious call of the bulbul and, if you're lucky, maybe even catch sight of the electric-blue flash of a kingfisher diving for its supper. 
Bukit Timah Nature Reserve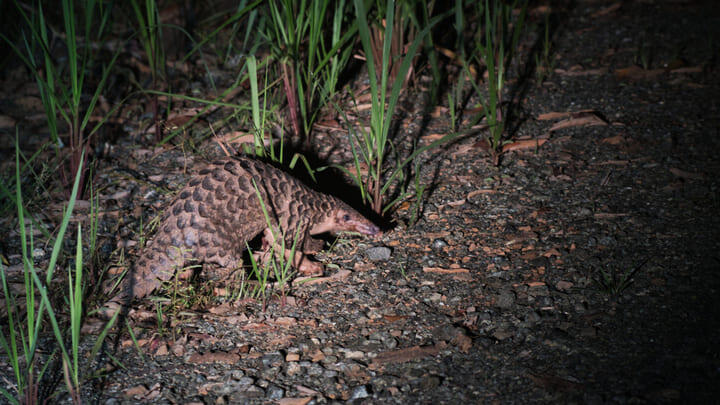 Last but most definitely not least in our rundown of Singapore's greatest natural attractions is the Bukit Timah Nature Reserve, slap-bang in the middle of the island. One of very few designated reserves in the country to have remained untouched by timber merchants, it's a sprawling green space containing some 400 acres of tropical rainforest as well as, at over 500 feet, the highest hill in the country. The reserve is, perhaps unsurprisingly, one of the finest treasure troves of biodiversity to be found in all of Singapore, with animal species including flying lemurs, crab-eating macaques, reticulated pythons and endangered Sunda pangolins to be found among the dense forests and thick undergrowth. There are many superb walking trails here, with options available for everyone from the amateur ambler to the hardened hiker. Head up to the peak for 360-degree views across Singapore and beyond.
Save on attractions and activities in Singapore
Save on admission to Singapore attractions with Go City. Check out @GoCity on Instagram and Facebook for the latest top tips and attraction info.