Singapore is one of those cities that never sleeps, with oodles of late-night (and all-night) entertainment if you know where to look. And what better way to kick off a fun evening out with friends than by getting your feet moving at one of the dozens of Singapore bars with live music? From sultry jazz joints to crazy rock 'n' roll nights and silky smooth soul, we've got you covered with our guide to live music bars around the city. So what are you waiting for? Pull on your glad rags, buckle up those dancing shoes and shimmy on in!
Timbre
Timbre is a local legend of some pedigree with several venues around the city, each with a more unwieldy name than the last. These are the places to go if you fancy tapping your feet along to well-known local and international bands over a few casual beers or cocktails. Set in the historic district by the waterfront, Timbre X S.E.A is perhaps the best of the bunch, serving up pizza, wings, Southeast Asia-inspired dishes and live tunes in a beautifully restored colonial building. Head east to Changi for sister venue Timbre+ Eastside @ Expo. Effectively a modern hawker center with food and drink options galore, and live music every evening, it's a cool and colorful place to hang out with friends. Last but by no means least is Timbre+ @ One-North in Queenstown, another hawker center with high-octane rock bands and a lively crowd.
Find it: various locations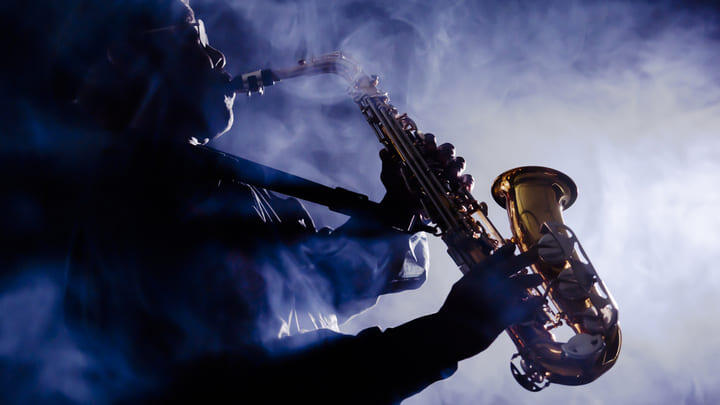 Blu Jaz Cafe
Kampong Glam, one of Singapore's hippest 'hoods, is where you'll find the ultra-cool Blu Jaz Cafe. Look for the electric blue (or should that be blu?) neon sign a stone's throw from the landmark Sultan Mosque and enter the bar's seductive glow, where on any given evening you can expect live jazz music, poetry slams, open mic comedy and late-night DJs. The drinks menu is every bit as eclectic as the entertainment, with a cocktail list that's longer than your average experimental improvised jazz performance.
Find it: 11 Bali Lane, Singapore 189848
Cool Cats
Cool cats, crazy cats top cats, and hepcats: all are welcome at this seductively swanky jazz joint directly opposite the historic Raffles Hotel on Beach Road. Hit up the hotel's legendary Long Bar – frequented by a boozy who's who of iconic 20th-century legends over the years, including Elizabeth Taylor, Ernest Hemingway, Christian Louboutin and Queen Elizabeth II – and sample the signature Singapore Sling before slinking over to Cool Cat's unmarked doorway and entering the dimly lit New York-style bar – all velvet drapes, plush cushions and brass fittings – for some of the hottest jazz and coolest craft cocktails in town. Sip on an Ella Fitzgerald-inspired Singapore Sling/French 75 crossover or try the Smoked Fig Sidecar, with its nod to Prohibition-era recipes and the smoky sounds of Miles Davis's trumpet.
Find it: 32 Beach Rd, Singapore 189764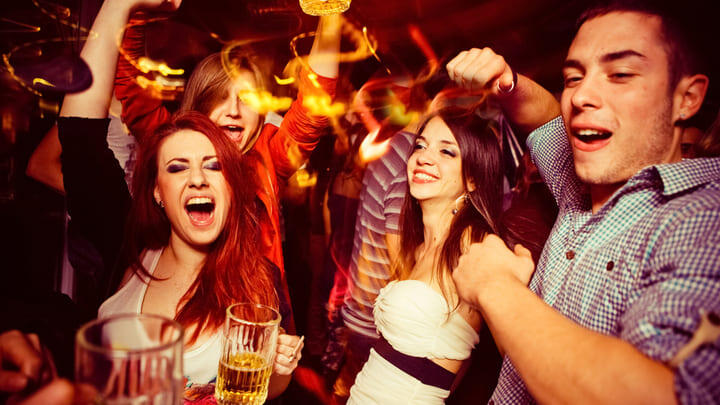 Shake Eat
So beloved of Singaporeans that they made a TV soap set there, Holland Village (or Holland V to those in the know) is one of the city's most happening districts, a thriving shopping and entertainment hub that draws crowds of (mostly) young people. At the heart of this diminutive district is the colorful Shake Eat bar, where you can expect high-energy Mandopop and Cantopop acts performing equally colorful tunes. There's live music every night and, if the bands don't float your boat, plenty more to entertain you, from darts machines to beer towers and more.
Find it: 34 Lorong Mambong, Singapore 277691
Hero's
I just can't, I just can't, I just can't control my feet. And why would you even want to at the toe-tappin', shoe-shufflin', booty-shakin' boogie wonderland that is Hero's? The party really gets started when the resident live band takes the stage at this massive Wild West-themed bar in Boat Quay, and it isn't long before their repertoire of the classic rock and pop classics has the whole place on its feet to bust some hip-swivellin', hand-jivin' (ok, that's enough now – ed.) moves. Not your vibe? Don't worry: there's live music six nights a week and a smattering of chilled acoustic acts mean it's not this high octane all the time. But try telling that to the dudes in the VIP beer-tap booths, attempting to drink their way to the top of the 'most wanted outlaws leaderboard'. An extensive menu of burgers, kebabs, pasta and pizza provide plenty of opportunity to temper any… overindulgence.
Find it: 69 Circular Road, #01-01, Singapore 049423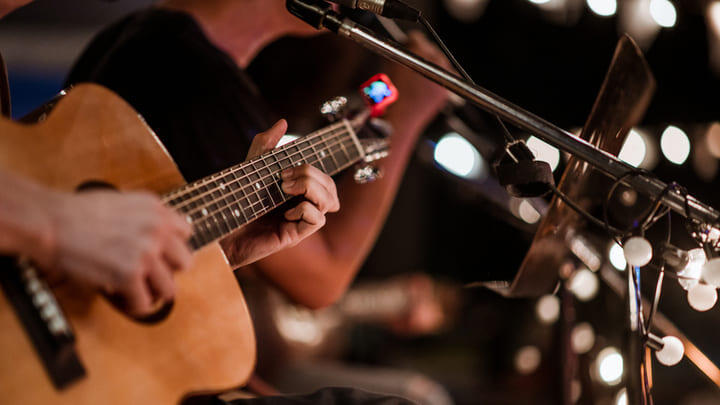 Maduro
This hip Dempsey Hill lounge bar comes over like a friend's living room, if your friend happens to have impeccable taste in interior decor and Singaporean jazz, that is. Pull up a chair at this plush hilltop hideaway, surrounded by the neighborhood's lush greenery, and indulge in a few choice cocktails as you soak up the sounds of the finest local crooners and chanteuses. The playful cocktail menu takes the Jazz Age theme and runs with it, with classic manhattans and whiskey sours to satisfy discerning punters. After a few of these killer concoctions, you might imagine yourself listening to Nina Simone in a smoky New York nightclub, circa 1968. Yep, Maduro is that good.
Find it: 40C Harding Rd, Level 3, Singapore 249548
Muddy Murphy's Irish Pub
It's a truth universally acknowledged that every city worth its salt should have at least one great Irish pub. And Singapore's is Muddy Murphy's, a truly Irish bar that was purportedly built in Dublin, then dismantled and shipped to Singapore back in 1996. This place has it all: cozy nooks and traditional wooden booths, exposed bricks and beams, walls festooned with vintage adverts and other knick-knacks, live music and, of course, great Guinness. Expect the kind of lively atmosphere for which these themed bars are renowned, with great craic and traditional Irish pub bands bringing the entertainment. 
Find it: 442 Orchard Road, #01-02 to 05 Claymore Connect, Singapore 238879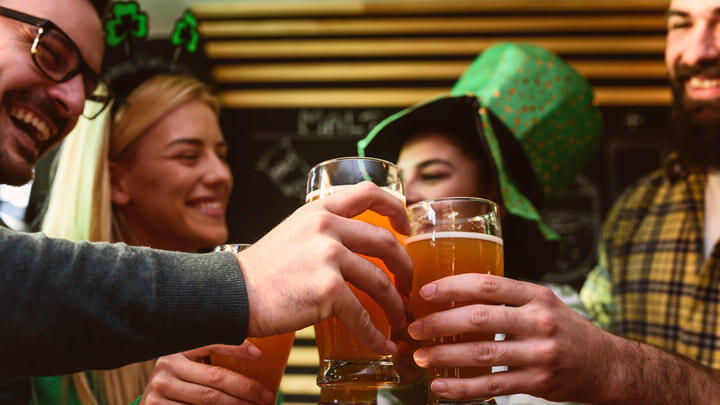 Save on attractions

and activities in Singapore
Save on admission to Singapore attractions with Go City. Check out @GoCity on Instagram for the latest top tips and attraction info.