Singapore's Night Safari is the world's first nocturnal zoo, part of the epic Mandai Wildlife Reserve which also boasts Singapore Zoo, Bird Paradise and River Wonders among its uber-popular attractions. The Night Safari's whopping 86 acres of parkland houses some 100 species of night-loving creatures, with around 900 different animals to meet on its themed walking trails and tram tour. We're talking Tasmanian devils, clouded leopards, giant anteaters, flying foxes, barking deer and more. 
You won't even need night-vision goggles to spot these crepuscular critters going about their dusky maneuvers. Artificial moonlight means your eyes soon become accustomed to the gloom, allowing you to observe the inhabitants of this tropical forest during the hours of darkness, when even the slowest of lorises will be at its most active. The whole thing is open-air, too, with many curious critters often only separated from you, their human counterparts, by cattle grids.
Board the complimentary tram for a 40-minute wildlife adventure complete with audio commentary, or stroll the four themed Night Safari walking trails to get even closer to the park's residents. Our expert guide to the East Lodge Trail, Fishing Cat Trail, Leopard Trail and Tasmanian Devil Trail gives you the lowdown on what to expect from each walk. 
East Lodge Trail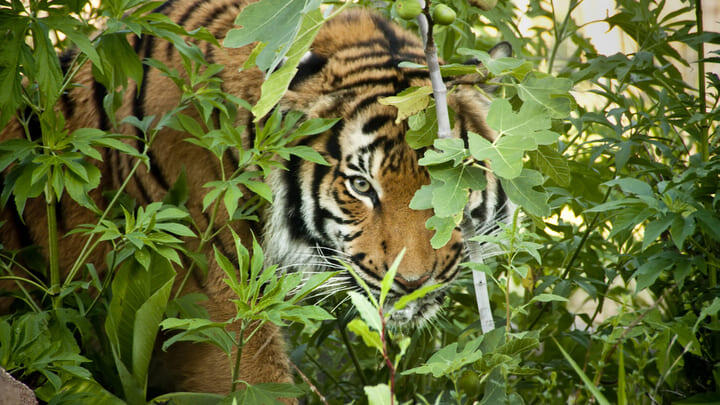 Titans of the African savannah meet majestic beasts from the Asian tropics on the awe-inspiring East Lodge Trail. This is where you'll find cartoonish African aardvarks rubbing shoulders (or perhaps snouts) with majestic Malayan tigers and shaggy sloth bears (metaphorically speaking, of course). Compare African red river hogs with their distant babirusa cousins from the Indonesia island of Sulawesi. And see servals, spotted hyenas, bongos, white-faced owls and more peering at you suspiciously from their enclosures.
Fishing Cat Trail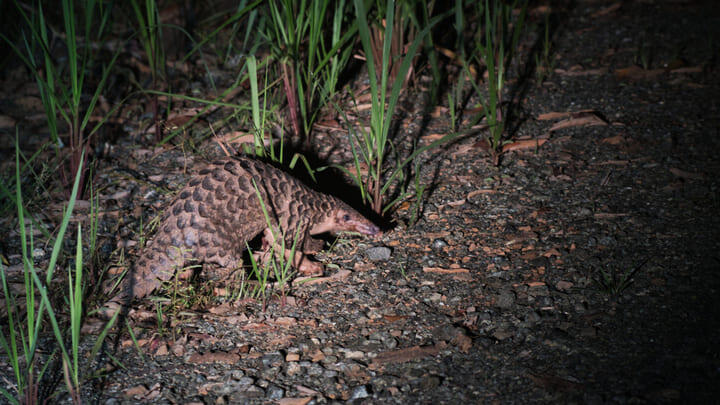 If you're a fan of oddball animals, this is the walking trail for you. Alongside the titular fishing cat – a small but muscular beast which, if you're lucky, you might even see living up to its name at suppertime – you can expect to encounter spectacled owls, whistling ducks, gray-handed night monkeys and giant Asian pond turtles. Star of the show here, however, is the unbearably cute Sunda pangolin. These prehistoric-looking critters have been driven to the edge of extinction by poachers and motor vehicles – here's your chance to see one living its best life in the safety and security of the Mandai Wildlife Reserve. You'll also spot palm civets frolicking in the vines like mini Tarzans, see the eyes of the slow loris glowing in the twilight, and hear the bone-chilling sound of the barking muntjac deer.
Leopard Trail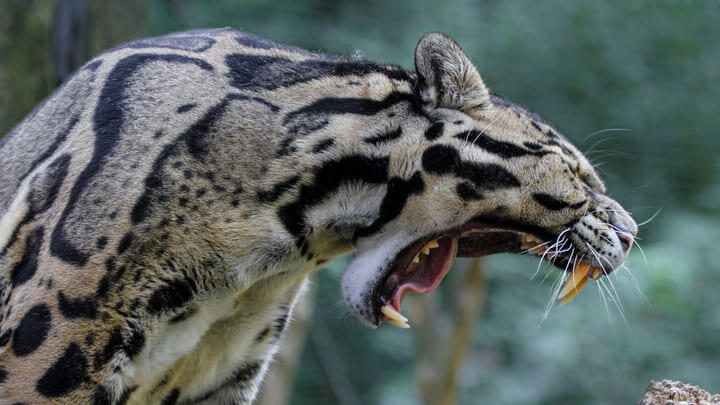 There's more than just leopards along this trail, where animals indigenous to the Asian peninsula rule the roost. There are, as we have already established, leopards. Clouded leopards, for example, with their huge (and frankly terrifying) jaws. And leopard cats, which look a lot like domestic cats, but with pimped-up hunting skills that go well beyond your little Simba's penchant for attacking balls of wool. Joining these formidable creatures of the night are majestic Asiatic lions from India's Gir National Park and huge Malayan flying foxes that soar between the treetops. You can also meet inquisitive palm civets, ferociously cute bushbabies, powerful hog badgers and prickly porcupines.
Tasmanian Devil Trail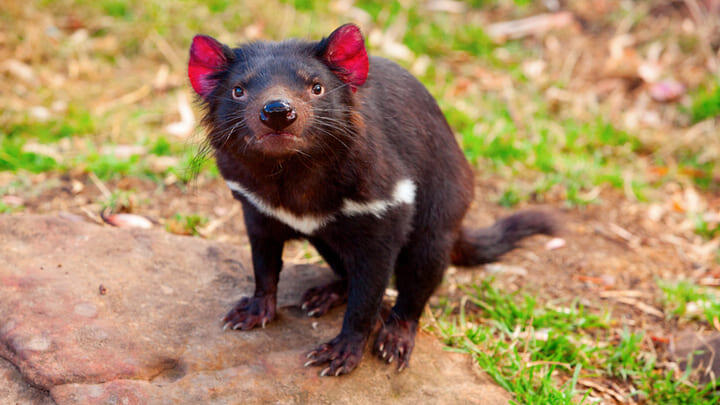 Further weird and wonderful beasts await intrepid night-time explorers of the Tasmanian Devil Trail, where it's all about animals of Antipodean origin. We're talking New Zealand's North Island brown kiwi, tree-dwelling sugar gliders, wallabies and – undisputed stars of the show here – the carnivorous critters that give the trail its name. If you're lucky enough to reach their enclosure at feeding time, you'll be rewarded with the bloodcurdling screeches and screams that accompany all mealtimes, as well as the spectacle of these ferocious little beasties tearing their supper to shreds in a feeding frenzy that puts larger animals to shame.
Guided Tram Ride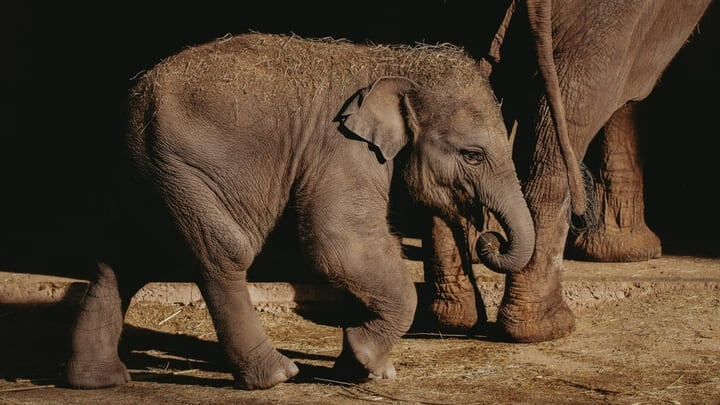 Before embarking on the Night Safari walking trails for those unforgettable up-close experiences with the animals, you should consider taking a ride on the tram. It's a cool way to get a broad overview of the park, and means you get to catch a glimpse of some residents – including hippos and Asian elephants – that can only be viewed from the tram, not from the walking trails. The 40-minute narrated ride departs from right at the park entrance and takes you on a journey through six geographical regions, from the jungles of Southeast Asia to the Himalayas' lofty peaks. It's included with your ticket and is the ideal appetite-whetter for your Night Safari experience.
Creatures of the Night Show
Also worthy of your attention is this twice-nightly show (three times on weekends) in the Night Safari Amphitheatre, in which expert handlers present a variety of the park's animal ambassadors, such as the bearded pigs, raccoon dogs, Asian small-clawed otters and fennec foxes. Entry to the show is included with your ticket but you'll need to book a seat at your preferred performance. You can do this via the park's booking portal up to two hours before each presentation.
Ticket Info and Opening Hours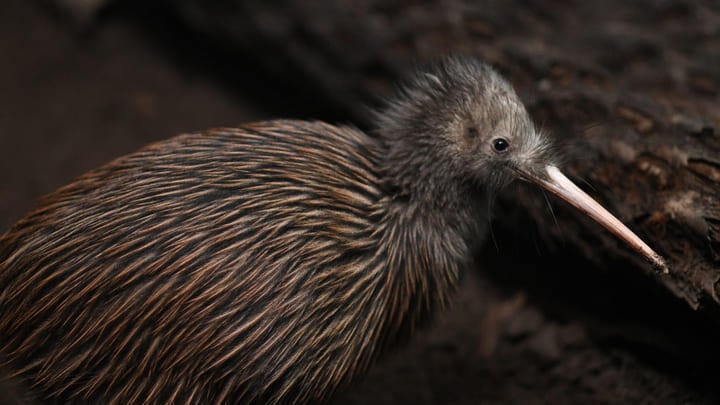 General admission to the Night Safari is included with a Singapore attractions pass from Go City, which can save you money if you plan to visit multiple Singapore attractions. The pass includes entry to the other Mandai Wildlife Reserve parks, plus Gardens by the Bay, SkyHelix Sentosa, the National Museum of Singapore, and more. Alternatively, you can buy tickets direct from the official Night Safari website, where options include multi-park tickets and other add-on experiences.
The Night Safari is open daily from 7.15PM until midnight. Last entry is at 11.15PM.
Save on attractions

and activities in Singapore
Save on admission to Singapore attractions with Go City. Check out @GoCity on Instagram for the latest top tips and attraction info.