Don't let the occasional midday thunderstorm put you offer exploring Singapore over the summer. The months of June, July and August are some of the least popular of the year. Yet, they are arguably the best when it comes to soaking up the city state's culture thanks to a wide array of Singapore summer events. 
So why not take advantage of the great low season accommodation and flight deals on offer by travel companies and experience Singapore at its most alive? It would be foolish not to! 
Early summer events in Singapore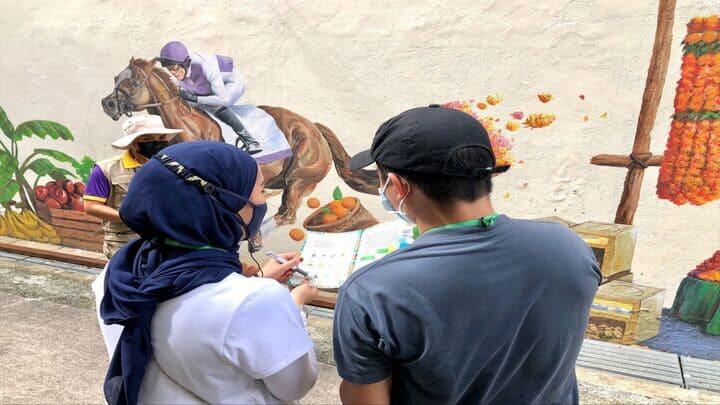 Starting in May and continuing on into June, Singapore International Festival of Arts (SIFA) is the first annual Singapore summer event of the season. A mixture of local and international acts, it's an event no culture lover will want to miss. Theater shows, gallery exhibitions, music and dance are all part of the show, which features around 60 individual performances. 
Usually taking over the reins as SIFA comes to an end is the four-week Great Singapore Sale. An unabashed celebration of all things retail, head to participating stores for bargains galore. The obvious place to head is probably Orchard Road because of its huge number of malls. 
But even smaller stores in and around Chinatown and Little India get in on the action. There's simply no excuse for failing to update your wardrobe after a Little India Puzzle Hunt. Alternatively, you can de-stress after the event with an authentic tea appreciation experience in Chinatown. 
Also developing out of Singapore's Chinese heritage is June's Dragon Boat Festival. Known for the ferocity and speed of these rowing races, they are entered by teams who train throughout the year. They battle it out on the Kallang River, whose banks are almost always packed with crowds. 
Look out for spectators throwing rice dumplings in silk or banana leaves into the water to appease the river gods. This links back to the race's origins – an attempt to rescue a minister in ancient China who dived into a river to highlight corruption. 
August Singapore events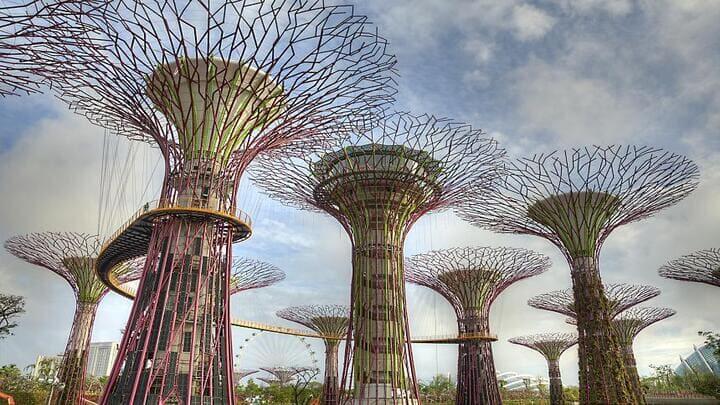 Marina Bay has a whole host of year-round attractions, from the Gardens by the Bay Flower Dome and Cloud Forest to night bicycle tours. In August, it becomes the center of attention for the celebrate of National Day on the ninth. It marks Singapore's independence – not from the UK but from its short-lived federation with Malaysia. Beyond an address by the prime minister, big events include the National Day Parade. 
The parade sees the great and the good descend on The Float@Marina Bay. Before it even begins spectators can expect a variety of performances, ranging from songs by local school choirs to parachute jumps. Meanwhile, the parade itself sees military units and community groups like the scouts proudly marching to the sound of band music. 
This is followed by a 45-minute live show which culminates in a spectacular firework display over the bay. Elsewhere, National Day provides a rare chance (there's only five each year) for a guided tour of the Istana – the official residence of the president of Singapore. 
A couple of weeks later it's the turn of Singapore Food Festival. Over its three decades, this festival has brought the country's diverse cuisine front and center. Whether its traditional nyonya cookery (to name just one), contemporary creations or culinary innovation you're after, your tastebuds are going to have one hell of a party. There are normally 70 experiences to pick between, from Singapore's famed chili crab and kopi coffee, to special dishes created just for the event. 
Food also plays are part in August's Hungry Ghost Festival. Originating with the country's Buddhist and Taoist populations, the festival honors the dead. Families leave food and gifts at the graves of their ancestors, whilst communities hold concerts to appease the other worldly. If you attend one, be sure not to sit in the front row, which is left empty for the ghosts to get a prime viewing position. 
Nighttime summer events in Singapore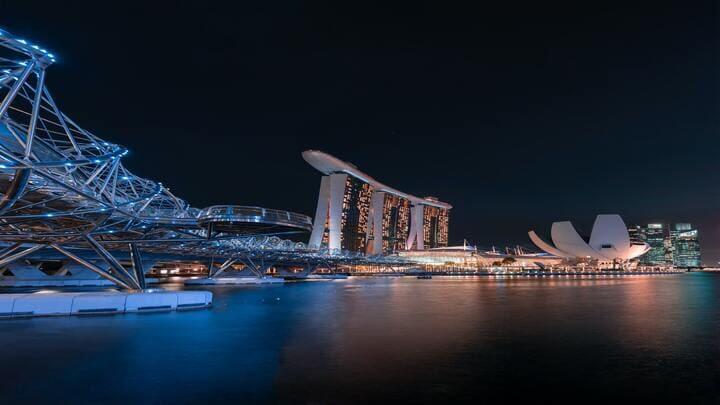 You'll have to wait until the start of autumn for Formula One's night race in Singapore. However, night owls still have more than enough to entertain them after dark in Singapore in summer. For one thing, there's Singapore Night Festival. 
Singapore's version of the 'white night' festivities which take place across the globe, the festival's focal point is downtown's Bras Basah Bugis district. Incorporating a mix of free summer events and paid performances, highlights include the area's iconic buildings being lit up by light shows aiming to dazzle both young and old. Join the crowds on Armenian Street, Fort Canning Park or Capitol to be at the heart of the action. 
If you miss it, don't forget that many of Singapore's big attractions welcome evening visits, including Night Safari. The first after dark zoo in the world, it's home to almost one thousand animals from over 100 species. Tigers, Asian elephants, Indian rhinos and a magnitude of other animals can all be admired in open-air enclosures. They are lit with lights mimicking moonlight, so visitors are able to see just how these animals behave after hours. 
Nightfall is also integral to our last highlighted Singapore summer event – i Light Singapore. Taking place back in Marina Bay, this sustainable light festival showcases the work of light artists from right around the world. And whilst it aims to promote sustainable energy habits, no one can deny that it's a phenomenal spectacle. 
Save on your trip to Singapore this summer 
Singapore is known for its exquisite hotels (hello Raffles!), billionaire worthy penthouse apartments and top-notch cuisine. But there are also plenty of ways to save. Travel with Go City and you can save big on admission to many of the country's top attractions. 
Our All-Inclusive and Explorer passes make it astonishingly easy to visit everything from museums and galleries to tea houses and zoos without worrying about how much you're spending. And that means more cash to devote to the myriad of Singapore summer events which take place each year!