Singapore is one enormous playground, with stacks of fun things to do for all ages, from wild theme park rides to formal garden; down'n'dirty street food to Michelin-starred dining. And, while there's no such thing as an exhaustive list of all the best Singapore landmarks and must dos, we've compiled a short guide to some of the city's absolute must-sees. Dive in to discover what made our list, including:
Merlion Park

Singapore Zoo

The Sentosa cable car

Raffles Hotel

Kampong Glam

Gardens by the Bay

The Marina Bay Sands laser show
Merlion Park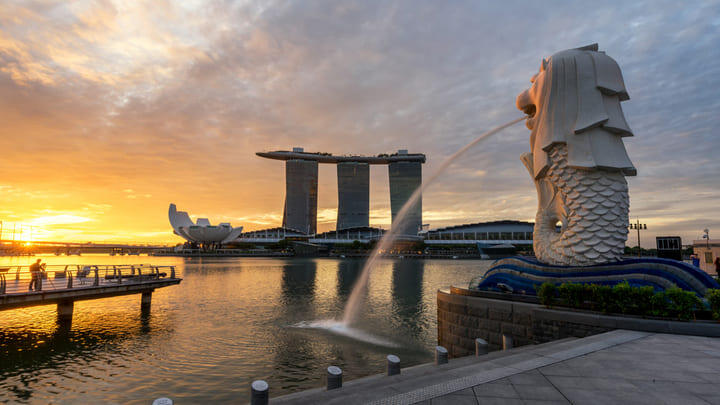 Can you even say you've been to Singapore without grabbing a selfie by the island's massive mythical mascot? With the body of a fish and water-spouting head of a lion, the 8.6-meter, 70-tonne Merlion statue is truly a sight to behold. You'll find it in Merlion Park with its diminutive two- meter, three-tonne 'Merlion Cub' nearby, and fine views out across the bay. 
Singapore Botanic Gardens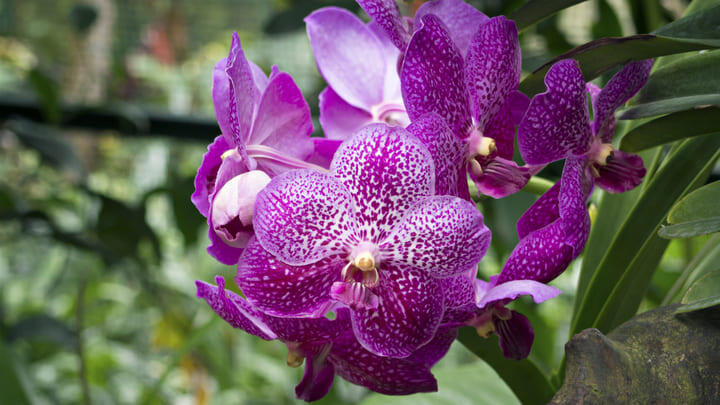 To describe this sprawling 200-acre oasis of vibrant tropical flora as 'mature gardens' would be something of an understatement. Here since 1859, it's the only tropical garden on the planet to have been designated a UNESCO World Heritage Site. To understand why, simply breathe in the heady scents of the Ginger Garden, enjoy a moment of quiet reflection on the shores of Swan Lake or take a stroll to the picture-postcard bandstand. Don't miss the park's star attraction: the National Orchid Garden with its thousands of powerfully scented and eye-poppingly gorgeous blooms.
Spectra at Marina Bay Sands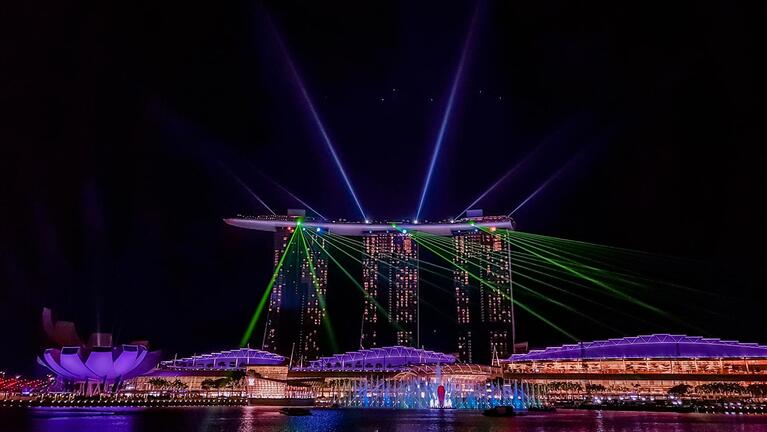 Marina Bay Sands Resort, one of Singapore's most recognizable landmarks, is pretty spectacular in its own right, with its trio of soaring skyscrapers topped with a space-age observation deck and vast infinity pool. The Spectra light and water show really puts on the ritz though, with visual projections, mist effects, lasers and a rousing orchestral symphony that dazzle audiences nightly. Experience it from the plaza, or get a stunning bird's eye view from the resort's SkyPark observation platform, a knee-knocking 57 floors up.
Lau Pa Sat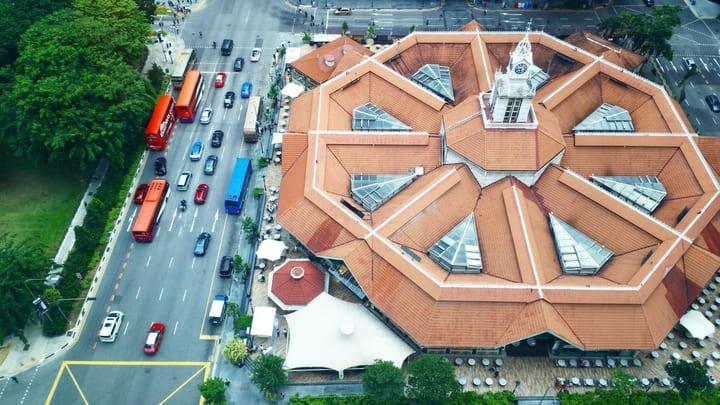 No visit to Singapore would be complete without hitting up a hawker center to sample some of the finest street food in Asia. And Lau Pa Sat in the Central Business District is among the very best. One of the finest historical landmarks in Singapore, this beautifully restored octagonal Victorian market building oozes old-world Singapore charm, with a decorative internal cast-iron frame that's filled with the heady scents of zingy chili crab, fragrant Hainanese chicken and, of course, the mother of all Singapore street-food snacks: delectable skewers of chargrilled pork smothered in sticky peanut satay sauce. Unmissable.
Singapore Zoo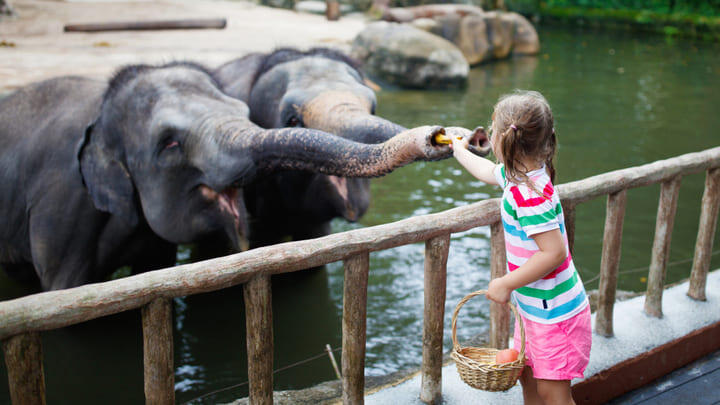 Frequently cited as one of the best things to do in Singapore (and certainly one of the most popular), Singapore Zoo is well worth the day trip. Zones here include a rainforest inside a massive biodome, home to thousands of critters including cute golden lion tamarin monkeys, two-toed sloths and all manner of colorful amphibians and birdlife. Head to the plains of Wild Africa where you might spot a shy white rhino or inquisitive giraffe, and meet regal horned lizards, king cobras, panther chameleons and electric blue geckos in the epic RepTopia reptile house.
Sentosa Cable Car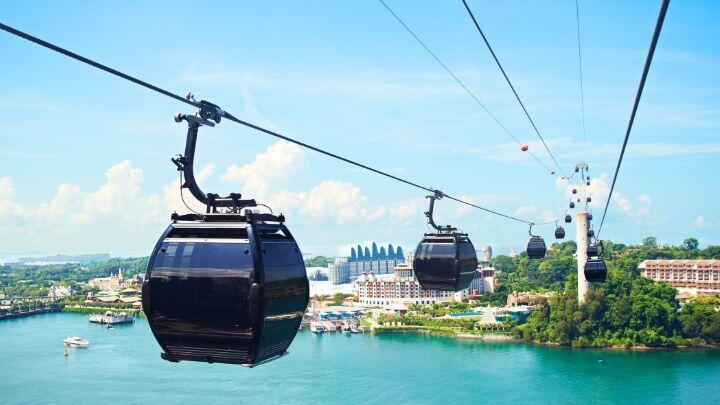 There are a few ways to reach Sentosa, the tiny tropical island just off Singapore's south coast, but none quite as fun as the cable car. Soaring 200 feet above sea level, this 15-minute journey is a Singapore must-do, with views of Sentosa's beaches and lush foliage as you cross. This is a thrill ride with a gentle pace that limbers you up for the somewhat more high octane entertainments – rollercoasters, bungee ropes, sky-high swings – that you'll encounter on arrival. You can even have dinner and drinks on board a private cable car as you and your partner take in the sunset views over three courses. Fear not: two round-trip rotations of the circuit ensure there's no need to rush dessert.
Raffles Hotel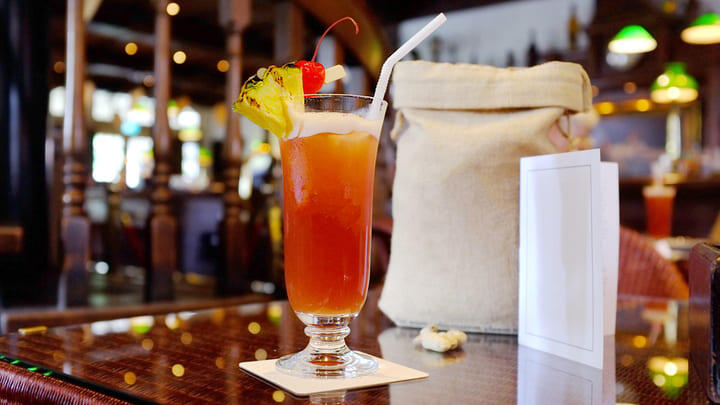 They don't come much more iconic than this 19th-century grande dame hotel, one of the most historical landmarks in Singapore. Stop by the Raffles Hotel to admire its pristine colonial-style architecture and, perhaps more importantly, to sample a Singapore Sling, the fruity tropical cocktail that was invented right here more than a century ago. You'll be in good company, too: Raffles has hosted a who's who of ultra-glam stars down the years: Elizabeth Taylor, Christian Louboutin, Rudyard Kipling and Queen Elizabeth II, to name-drop just a few. Chin chin!
Punggol Waterway Park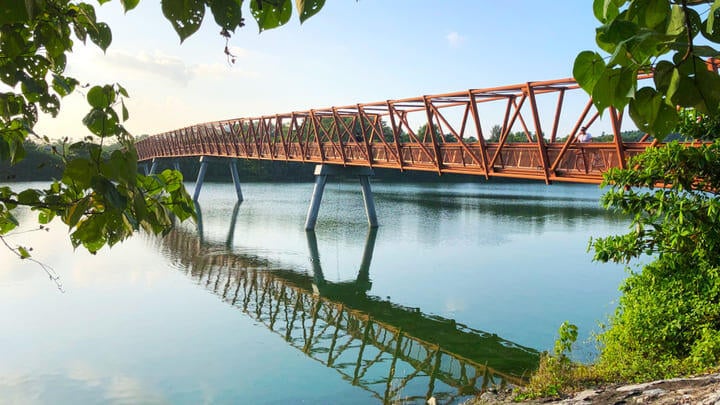 Punggol Waterway Park in the northeast of the island is an Instagram addict's dream come true, all weird, wonderful and outright wacky bridges, spanning wetlands that teem with native wildlife. Seek out the Sunrise Bridge for its photogenic pillarbox-red railings and long, snaking walkway and grab your perfect sunset selfie on the Jewel Bridge with its distinctive dome. Add to this some incredible waterfront views, a sand-and-water play zone for the kids and a peaceful therapeutic garden and you've got everything you need for a divine day out.
Buddha Tooth Relic Temple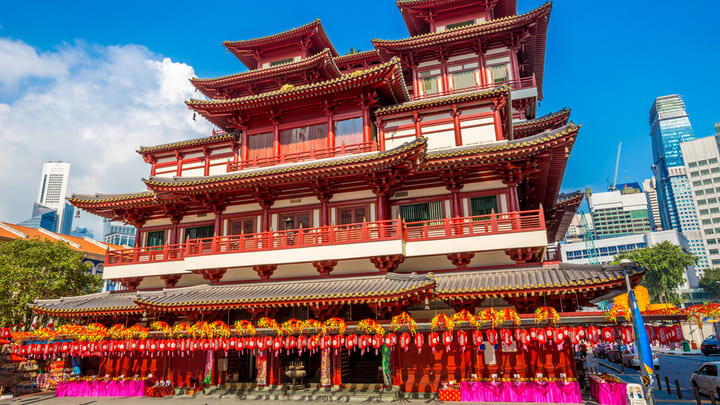 Discover the tooth, the whole tooth and nothing but the tooth at the pagoda-style Buddha Tooth Relic Temple in downtown Singapore. Whether the main event here – a 7.5cm-long tooth displayed in a huge golden stupa – actually originated from the mouth of the Buddha is a matter we'll leave to your discretion, but there's plenty to enjoy in the intricate and colorful architecture here, even for non-believers.
Henderson Waves Bridge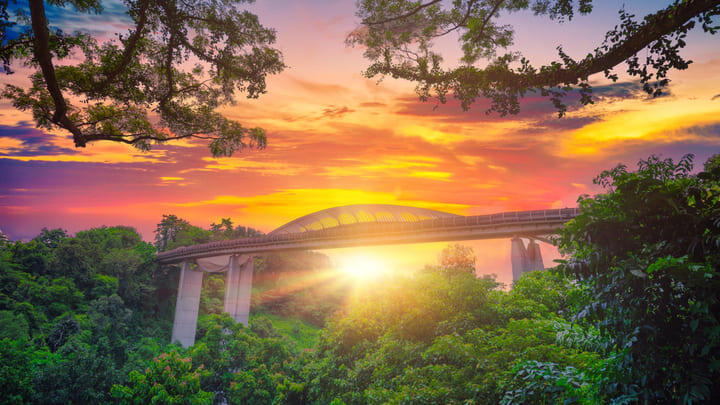 Not to be outdone by the funky bridges in Punggol Park Waterway, the Southern Ridges trail on the island's south coast features the highest – and quite possibly most extraordinary – pedestrianized bridge in Singapore. We're talking of course about Henderson Waves, a striking landmark with undulating steel ribs that snake over and under the walkway, creating a quite stunning work of art to connect Mount Faber Park to Telok Blangah Hill Park over the busy Henderson Road 36 meters below. Look out for colorful tropical critters including red-whiskered bulbuls, banded bay cuckoos and orange-bellied flowerpeckers along the way.
Kampong Glam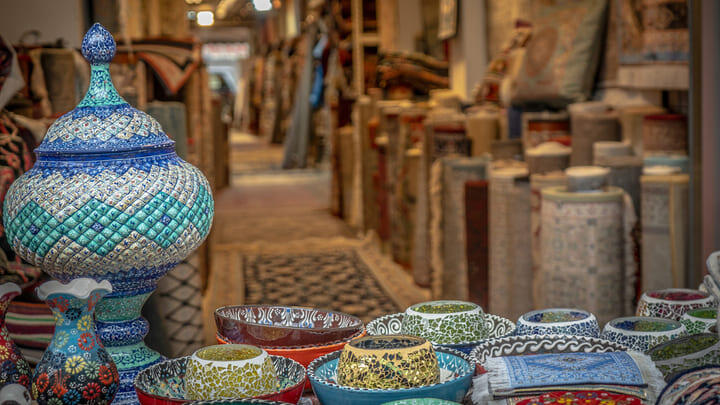 Kampong Glam is one of Singapore's hippest 'hoods, where the glorious golden dome of the Sultan Mosque rises like a shining beacon over the surrounding labyrinth of streets and alleyways. Arab Street is a must-visit for its seemingly timeless antique stores. These great cavernous treasure troves heave with Turkish handicrafts and goods including intricate textiles, ceramics and mosaic lanterns. Head to Sifr Aromatics' fabulous Arab Street perfume emporium to design your own unique scents and take them home in delicate colored-glass bottles.
Gardens by the Bay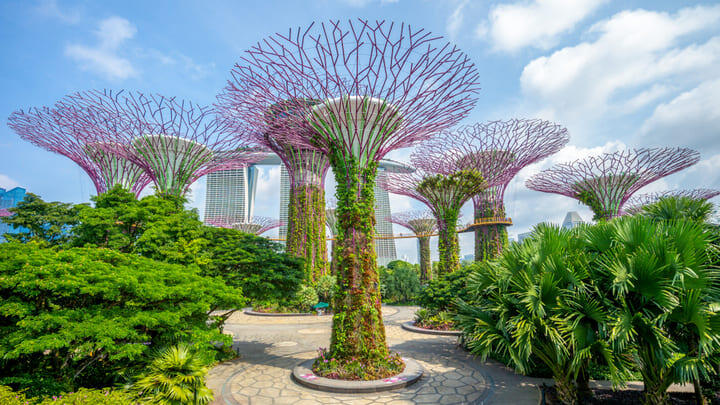 Last but certainly not least, Singapore's Gardens by the Bay are recognized the world over for their magnificent glass hothouses (designed to look but thankfully not smell like overgrown durian fruits), and the futuristic Supertree Grove with its towering structures that are festooned with plantlife. Get up close to these supersized trees on a stroll around the elevated walkway that connects them, and come back after dark to see them lit up in all their glory at the hugely entertaining light and music show.
Save on attractions

and activities in Singapore
Save on admission to Singapore attractions with Go City. Check out @GoCity on Instagram for the latest top tips and attraction info.