Singapore's Bedok neighborhood occupies much of the coastal area between downtown Singapore and Changi international airport, where you'll arrive into the country if coming by air. Home to roughly 300,000 people, it emerged as a major residential district in the post-independent period of the 1960s and 70s. Largely because of its high permanent population, there are an exciting range of things to do in Bedok Singapore.
From what to buy in Bedok, to Bedok hidden gems, this is the only guide you'll ever need to feel just like one of the locals!
Things to do in Bedok Reservoir and around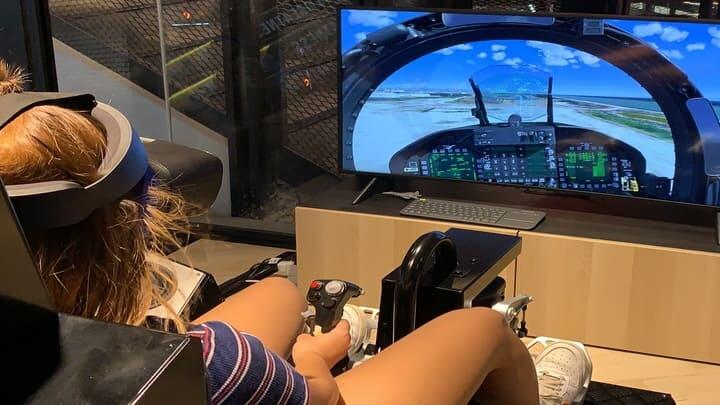 On the northern limits of the neighborhood, Bedok Reservoir Park has turned a vital piece of public infrastructure into an attractive place to spend some time any day of the week. Paths circle the entire ten-kilometer circumference of the lake, offering ample chances for a stroll amongst attractive greenery. There's also a dedicated jogging track and children's playground.
Those keen to cool off by getting into the water have the option of a range of watersports, from canoeing and kayaking to sailing. Bedok Reservoir Park is also home to Forest Adventure, a Go Ape style adventure park. The largest in Singapore, it has courses suitable for adults and children, as well as four zip lines giving a unique and exhilarating view of the area.
If you've got a head for heights or a love of flight, the nearby Air Force Museum should not be missed either. A great mix of original artefacts and multimedia displays combines with an outdoor gallery of military aircraft and missiles that will have any would-be top gun swooning with delight.
But for the ultimate in aviation experiences, you'll want to instead check out Singapore's Virtual Reality Fighter Jet Experience. Your virtual mission will see you strapped into an F-15 or F/A-18 as you soar past some of the US' most recognizable landmarks.
What to do in Bedok with the kids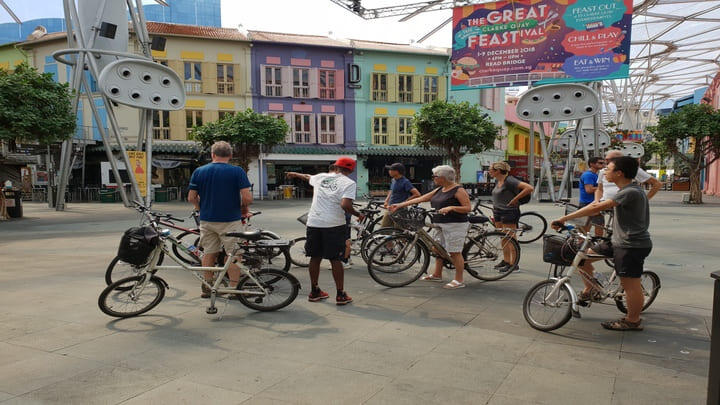 It's not every day we recommend people head to the local library. But Bedok does libraries very differently to most places around the world. In actual fact a community hub containing the neighborhood library, Heartbeat@Bedok is a good all-round tip whatever the weather.
In addition to library shelves containing a quarter of a million books, the center contains a first-floor outdoor children's play area and an eight-lane swimming pool complex with jacuzzi and wet play zone.
However, when it comes to slides and rides, the 4.5 hectare Coastal Playgrove in East Coast Park is difficult to beat. Boasting Singapore's largest outdoor play structure, the four story 'Vertical Challenge' play net, there's also a twisting slide that takes kids down from the fourth floor to ground level. Here they'll be able to splash about in the pools and water jets or head into the bamboo tunnel which forms part of the 'nature playgarden'.
If the little ones still have energy to burn, you might also consider Gogreen Bicycle Rental as a way of exploring the full extent of East Coast Park. And with park connectors and green corridor tracks linking public spaces throughout the Bedok neighborhood, hitting the saddle is a great way of exploring more widely too.
Try your hand at some of Bedok's alternative past times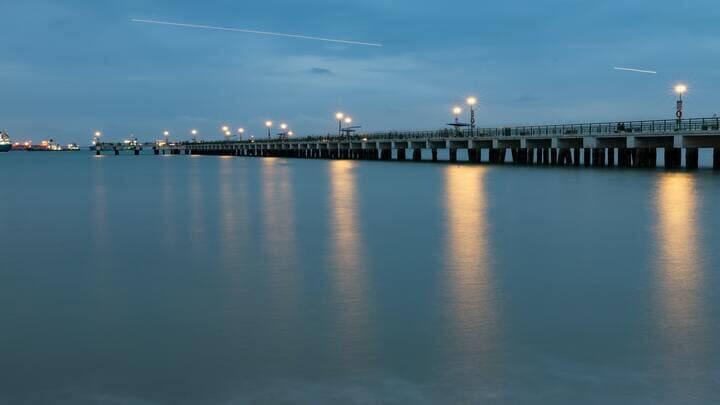 Whether its skateboarding, wakeboarding, fishing or gardening, Bedok's got you covered. Stick with East Coast Park to join the skater crowd at Xtreme SkatePark. Its rails, ramps and halfpipes are the obvious place to give a frontside 180, ollie or alley oop a go.
Just a short stroll away, Singapore Wake Park (SWP) gives you the chance to tackle similar tricks and stunts on the water. The country's only cable-ski park, it has three different cable systems allowing everyone from total beginners to semi-professionals to experience the thrill of wake boarding.
For the more sedate visitor, Bedok Jetty is an excellent option. Stretching for 300 meters into the Strait of Singapore, it's a popular spot from which to take in tropical sunsets. But it's equally well known as a good spot for anyone keen to grab rod and reel. Barracuda, stingray and rosy jewfish can all be snagged.
The jetty is easy to combine with a trip to the bright flower heads of the Bougainvillea Garden, which rises gently up the sloping ground from the coast. Perhaps best avoided if you're a hay fever sufferer, it can be admired from a distance from East Coast Beach. This marries the warm waters of the Strait with soft sand perfect for both sunbathing and sand castles.
Head for Bedok's indoor attractions
Come rain or shine, Bedok's indoor attractions should be just as tempting. Art lovers need look no further than Telok Kurau Studios. An art center housing the work spaces of around 30 artists aged from 29 to 83, it also houses the Singapore Colour Photography Society and Singapore Watercolour Society. Together, the artists and societies host regular exhibitions of their work, so be sure to check local press for upcoming dates.
Shopaholics are also well catered for. The first true mall to land in Bedok, Bedok Mall still looks as elegant as ever thanks to its gleaming glass and shining metal interior. When it comes to stores, there are roughly 200 to choose between.
They have a great range of fashion and lifestyle items, alongside life's essentials and a tasty food court too. Other places to soothe the shopping habit are Bedok Point and East Village malls. Both offer typical Singaporean mall experiences.
Save on Singapore's top attractions with Go City
Want to enjoy the very best that Singapore has to offer without breaking the bank? Take control of your vacation budget with Go City! Our All-Inclusive and Explorer passes let you select from a host of magical attractions whilst saving on admission.
Not only do they cover things to do in Bedok, but right across Singapore, from museums and art galleries to tours and one-off experiences. So why not share your vacation photos with us by tagging @GoCity or using #GoCityPass on Instagram and Facebook!