Things to do in Orchard Singapore
Those seeking out things to do in Orchard Singapore can tick all the boxes going. Dominated by the eponymous Orchard Road, the neighborhood may be small – at less than a kilometer in area – but it certainly isn't short of attractions. Centrally located between the National Museum of Singapore to one side and Singapore Botanic Gardens to the other, Orchard is Singapore's equivalent to London's Oxford Street or New York's Fifth Avenue. It rivals both as a place to spend your time.
Long gone then are the days when it was lined by nutmeg, pepper and fruit trees, giving it its name. Instead, whether day or night Orchard is the de facto shopping and entertainment district, boasting glitzy hotel stays, unrivalled shopping opportunities and no shortage of options when it comes to food and drink either.
Among all this you'll also find a number of cultural treasures, from parks to museums. Here's the Go City guide to all Orchard Road is famous for!
Check out hundreds of stores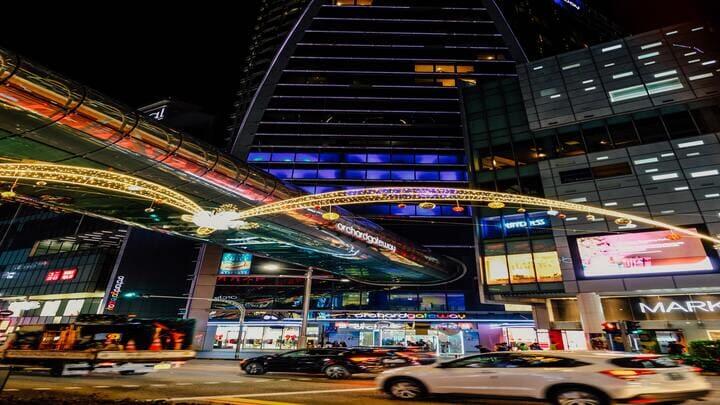 Arguably Asia's hottest shopping district, the 2.5 km length of Orchard Road has over 25 shopping malls to choose between. Offering something for pretty much every kind of traveler, from the budget-conscious to the budget-buster, their stores provide a potentially unending exploration of must-have items (as well as a respite from Singapore's tropical climate).
Remarkably, in a city where the old is often swept away to make space for the new, Orchard's very first department store clings on at Tang Plaza. TANGS (as it's styled) continues to maintain a significant hold over the latest trends, much like it has since its store first opened its doors in 1958 – when the British flag still flew over Singapore.
For atmosphere, do away with the big department stores and malls for the likes of Lucky Plaza and Far East Plaza. Here you'll discover everything from secondhand gems to souvenirs (and a few black-market knock-offs too).
However, Orchard's most exciting shopping destination is possibly ION Orchard, whose shapely glass exterior sits above Orchard MRT (Mass Rapid Transit) station. ION Orchard blends luxury names such as Cartier, Louis Vuitton and Tiffany with the work of local craftspeople.
But should the spending spree threaten to become too much, there's always ION Orchard's very own art gallery. Located on the fourth floor, its collection includes contemporary artworks from sculpture to multimedia displays. There's also the Great Singapore Sale, which sees stores right across Orchard slashing prices each June.
Discover the history of Orchard
Although on first glance it may appear like the area is all about shopping, there are many other things to do in Orchard Singapore if you know where to look. Just beyond Orchard Road's eastern extreme stands the classically-styled building constructed for the National Museum of Singapore in 1887.
One of Asia's largest, it does away with the idea of a museum as a dark studious place where visitors can only talk in muffled tones. In contrast, its light-filled galleries help detail the history of the island without it feeling like a chore. Its treasures include the Singapore Stone, found on the banks of the Singapore River and etched with as-yet undeciphered writing potentially a thousand years old.
Opposite Plaza Singapura shopping mall is Istana Park, a 13,000 square meter green space. Its 26-meter-high Festival Arch marks the official start of Orchard Road, while the Istana Heritage Gallery details the history of Istana Palace.
This building was the home of the British governor before becoming the office of the president on independence. This history is told through archive imagery and some of the gifts given to Singapore's presidents by foreign dignitaries. The palace itself is only open on special occasions, while a changing of the guard ceremony takes place on the first Sunday of the month (except in July and August).
Roughly 60 times larger than Istana Park, Singapore Botanic Gardens is the only tropical garden in the world to be a UNESCO World Heritage Site. Over 150 years old, the mature gardens are a huge contrast to the area's malls. Its attractions include a small area of rainforest, Ginger Garden, and National Orchid Garden. The latter contains approximately 3,000 different types of orchid, with many named after the great and the good of international affairs, from Nelson Mandela to Queen Elizabeth II.
Sample Orchard's culinary delights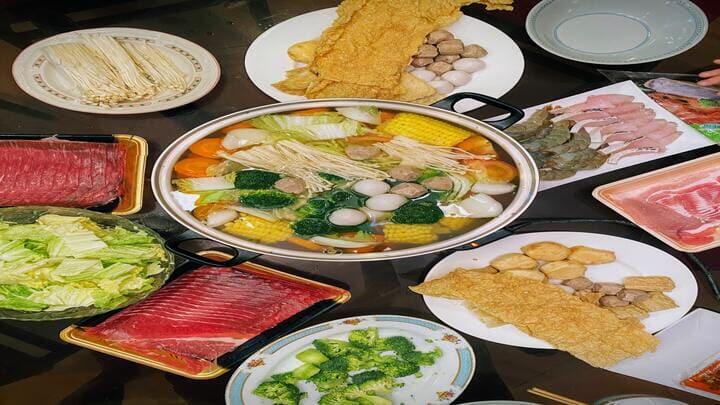 Although not as famous as the Raffles Long Bar, L'Espresso café is an excellent place to enjoy a traditional afternoon tea while experiencing a full-on Victorian fantasy at Orchard's Goodwood Park Hotel. Neatly-cut sandwiches, tasty savory bites and desserts to die for can be sampled from around midday onwards. Alternatively, you could save yourself for a sundowner on the pool terrace come early evening.
Head behind Centrepoint mall to Emerald Hill and you'll not only take in some rare survivors of Chinese Baroque architecture (think colorful ceramic tiles, shuttered windows and brightly-colored fronts) but also a great selection of bars, coffee shops and restaurants. They often reside in the historic structures themselves, saving them for prosperity and ensuring they remain charmingly atmospheric at the same time.
To experience the real Singapore, you'll also want to dine at a food court at least once during your stay. Forget any thoughts you might have of sticky tabletops and nothing but fast food, Singapore's food courts (also called hawker centers) serve up healthy, freshly-prepared dishes from right across the region at ridiculously good prices. Food Village Takashimaya inside Ngee Ann City Mall is a great place to start whatever you're after and whatever the time of day.
Save on admission to Orchard's top attractions
From stores with price tags running into the thousands to sumptuous meals for little more than loose change. From must-do ticketed events to free things to do in Orchard, this area of Singapore is one that cannot – and shouldn't – be ignored.
Explore the very best things to do in Orchard Singapore with Go City. Choose between our All-Inclusive Pass or Explorer Pass and you'll get access to some of the city's top museums, tours and attractions while making big savings on standard admission prices.