Sometimes, you just need some time away from people. Interaction is great and all, but getting some space to be alone and clear your head is necessary once in a while. It's the same with vacations. Some may be fun to spend with friends and family, while others might be better off alone.
So, if you're visiting Singapore this year by yourself and want to know what's good, we've got you covered. In this list of the best things to do alone in Singapore, we'll cover all of the city's best bits while riding solo. And who knows, you might even meet a special someone along the way. 
Including:
City tours by bus, boat, or bike
Gardens by the Bay
Nature Kayaking Adventure at Pulau Ubin
Virtual Reality Fighter Jet Experience
Singapore Zoo 
and more!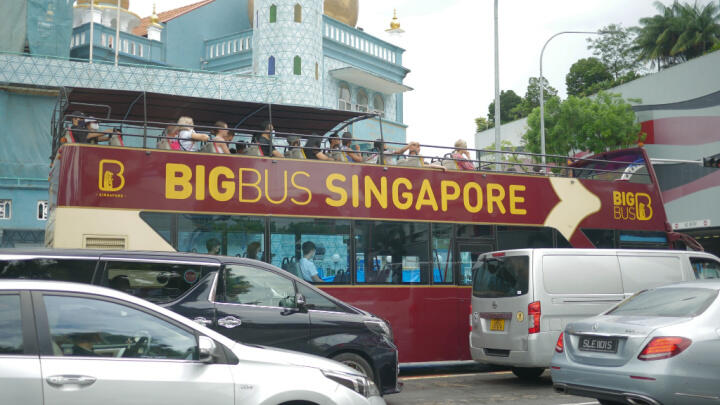 Image courtesy of Towfiqu ahamed barbhuiya/Shutterstock
If you're traveling alone, the thought of solo sightseeing probably fills you with giddy glee. Without the hindrance of human connection, you're free to soak up all the culture and landmarks with quiet contemplation and a keen ear. And where better to see all of Singapore's best bits than on a bus tour of the city? 
Thanks to the hop-on, hop-off nature of the tour, you can get off at any landmark, explore, and then hop on the next bus to move on. Your audio guide will fill you in on all the history of each stop, giving you insight into the era they were built. 
If you're interested in the melting pot of cultures present in the city, take the red line to see the likes of Chinatown, Little India, and Kampong Glam. Or, if you're in it for the spectacle, take the yellow line to see Singapore's most famous attractions like the Gardens by the Bay, Orchard Road, Singapore Botanic Gardens, Singapore Art Museum, and Raffles Hotel.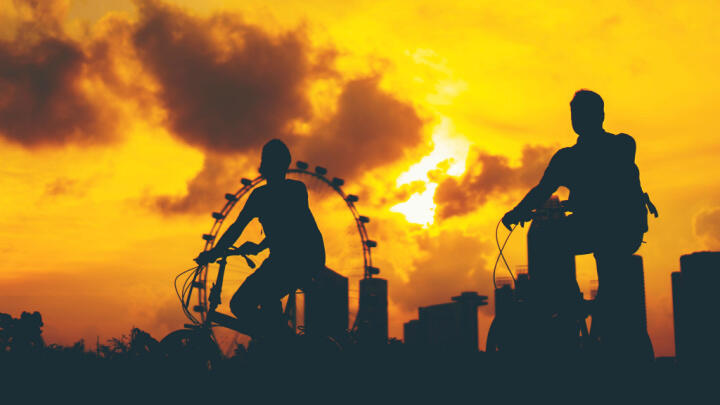 If you prefer your sightseeing on two wheels with a dollop of adrenaline, then why not take a bike tour of the city instead? 
With your expert guide in tow, you'll visit many of Singapore's highlights, including Chinatown, the Singapore River, Boat, Clarke & Robertson Quays, Kampong Glam, The Museum District, and more. They'll make sure to keep you in the loop with the history, culture, and big events that have taken place in each area. 
And, over the course of the four-hour tour, you'll work up a nice sweat to boot - the perfect remedy to your calorific evening excursions!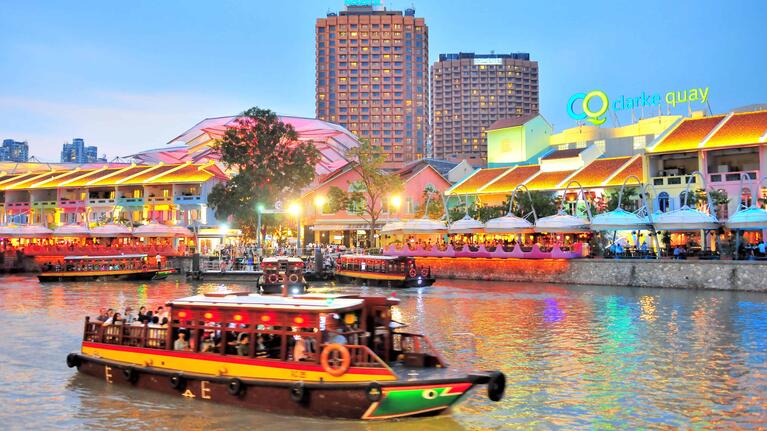 And to round out our sightseeing portion of the day, if bikes and buses don't quite cut it, see the city from a different perspective on a Singapore river cruise!
Board a traditional bumboat, and you'll float in style past famous sights like Old Parliament House, Raffles' Landing Site, Fullerton Hotel, Esplanade, The Merlion Park, and Marina Bay Sands Integrated Resort.
Just make sure your phones or cameras are at the ready - you'll want to snap dozens of pictures to the envy of everyone else. 
One of the best things to do alone is to experience nature in its most peaceful form. And in Singapore, you've got the Gardens by the Bay, one of the most recognizable green spaces on the planet. 
Over 101 hectares and filled with 1.5 million plants from all over the world, you'll explore indoor and outdoor gardens, lakes, conservatories, huge sculptures, artwork, and more. Its beauty is so widely known that you might even recognize it - many films and TV shows have filmed scenes amid its luscious flora. 
Be sure to check out the Flower Dome, the world's largest glass greenhouse. Inside, you'll find displays representative of five continents, including 1000-year-old olive trees. And if you want to add a cinematic sheen to your visit, check out Avatar: The Experience at Cloud Forest. This immersive experience will transport you to Pandora and allow you to marvel at its cascading waterfalls, spiraling walkways, and fantastical creatures.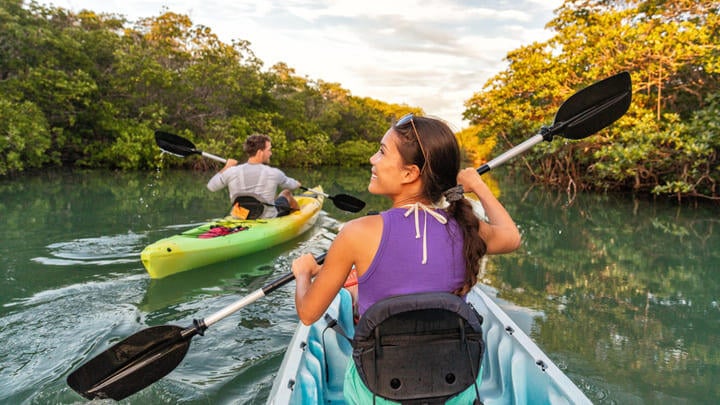 This is the second time on this list we'll be heading onto the water. But this time, you're free to go at your own pace. Well, to a degree. Ketam Island is one of the last villages in Singapore, so go exploring on this kayak adventure!
You and a few others will join an expert guide as you roam the waters around Pulau Ubin, home to Ketam Island. Alongside the rustic village, you'll find plenty of untouched natural beauty, good vibes, and fresh air to fill your lungs with. 
And your guide will be happy to fill your withered brain with sweet, sweet knowledge about all the flora, fauna, and culture you'll find. If you're looking for relaxing things to do alone in Singapore, this kayak adventure should be top of your itinerary!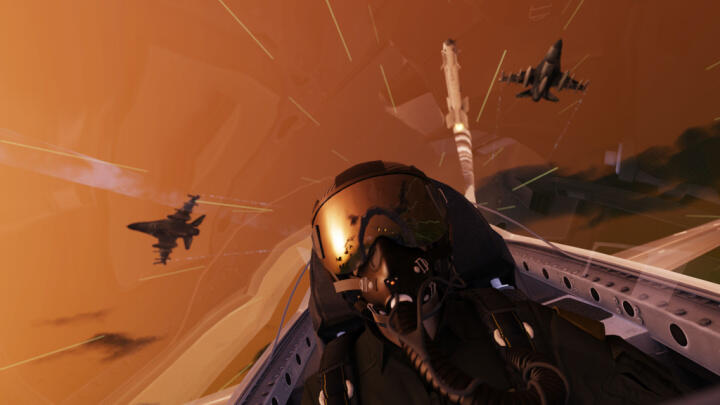 If you've ever wanted to take to the skies in a fighter jet, you can do the next best thing with this VR Fighter Jet Experience! 
Perfect for solo travelers, you'll get basic training from a qualified instructor. Then, you'll hop in the virtual cockpit and be pulling corkscrews, loops, and flashing past American landmarks like the Grand Canyon to the Golden Gate Bridge.
All that without ever leaving the ground. Nice. Then, when you're done, you can attempt landing a multi-million dollar piece of tech. Good luck.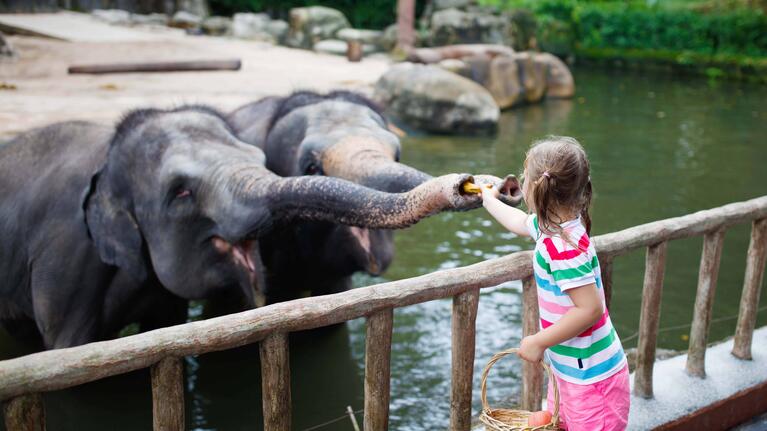 And finally, we'll end our exploration of things to do alone in Singapore with a little visit to the animal kingdom. At Singapore Zoo, you'll have the chance to meet thousands of exotic animals from across the globe. 
If you like orangutans, lions, giraffes, cheetahs, crocodiles, monkeys, rhinos, and zebras, you'll be in your element. But this isn't any old zoo. It's more of an open concept, landing somewhere between a zoo and a safari. That means more space for the animals and happier animals as a result. 
And that's everything you need to know about things to do alone in Singapore! Looking for more fun things to do on your vacation? Check out Go City. With our Explorer Pass and All-Inclusive Pass, you can pick and choose the best of Singapore for one low price. Even things to do with others, if you happen to meet someone on your solo travels!