Heading to Singapore for your vacation and staying in the Dempsey Hill district of the city? Good choice. There are plenty of things to see and do and places to relax and grab a bite. To save you time, we've researched this list of the best things to do in Dempsey Hill, so you don't have to. Read on, and discover why it's one of the best districts in Singapore!
Including: 
Gardens by the Bay
Trimmings Salon & Spa Lowen
Dover Street Market Singapore
Pearl Hill's Park
The Museum of Ice Cream
and more!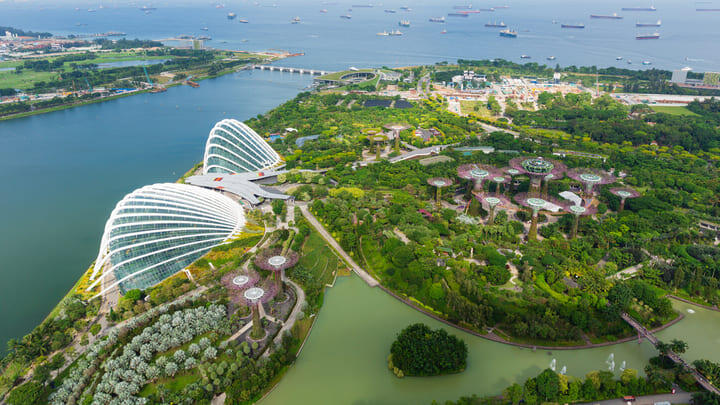 If you're looking for things to do in Dempsey Hill, you cannot miss one of Singapore's most beautiful landmarks. Known across the globe as one of the most extravagant green spaces around, Gardens by the Bay practically demands a visit. 
With over a million plants housed within over one hundred hectares of floral delight, the green-thumbed of you will be spoilt for choice. Make sure to visit three of the location's biggest selling points.
The Flower Dome is the world's largest glass greenhouse, with flowers from five continents on display across nine gardens, including thousand-year-old olive trees and unusual Baobab trees.
Cloud Forest featuring Avatar: The Experience is an immersive experience created in conjunction with the hit movie franchise. You'll be transported to the fictional world of Pandora, where you can marvel at its cascading waterfalls, spiraling walkways, and fantastic creatures. 
And finally, the Sun Pavillion features over 1000 plants that call the sunnier parts of the world home. Desert species like cacti and succulents are beautifully arranged and will earn a spot on your social media.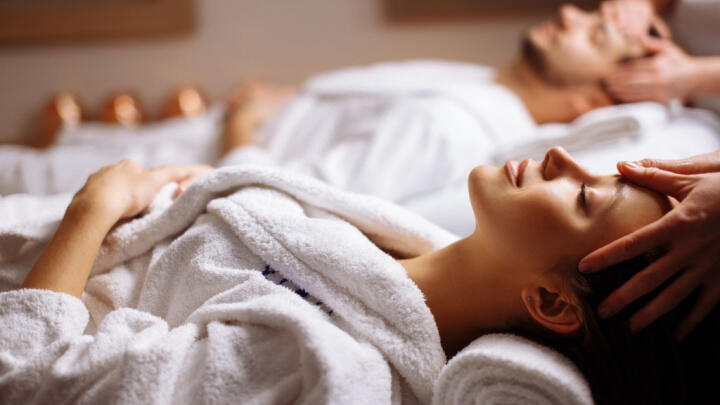 Got a hankering for a pampering while visiting Singapore? Is your hair a mess, and are your nails in need of a good seeing to? Then check out Trimmings Salon & Spa Lowen, where you can get all that and more at a great price. 
They also offer full-body massages, facials, and if you're wrangling a group of unruly, unkempt children, they'll even host a spa party just for them. With manis, pedis, and styling all thrown in, they'll certainly come out the other end looking prim and proper. And when all kids want to do is have fun, styling is the perfect remedy to quash their excitable tendencies.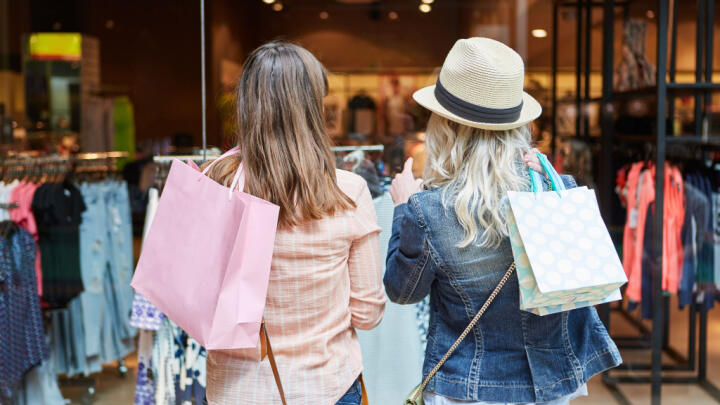 Deal-seekers, rejoice! The world-famous Dover Street Market has now opened its doors in sometimes-sunny Singapore! And, just like its stores in New York, Tokyo, and London, you'll find tons of deals on brilliant designer attire. 
Situated in a disused army barracks, the interior's design somewhat resembles an art installation. But you're not here for the interior; you're here for your exterior. And you'll have plenty to choose from, with Comme des Garçons and Céline just some of the many lauded labels on display throughout. So, if you need some new attire, head to Dover Street Market!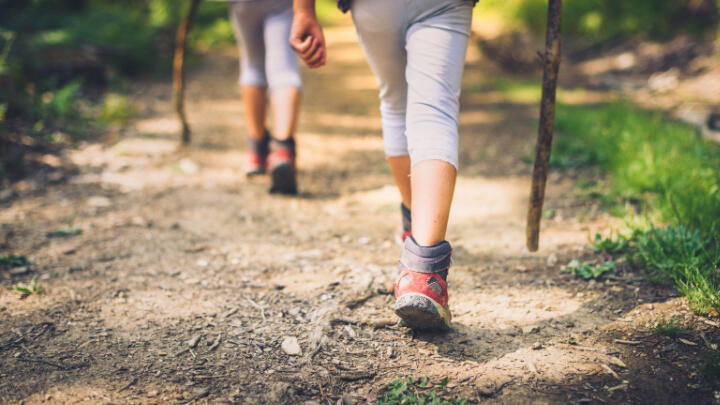 The awe-inspiring modern metropolis of Singapore is something else, but that doesn't mean you won't be craving any nature during your vacation. So, if you're looking for things to do in Dempsey Hill and want to get your blood pumping, why not take a brisk hike at Pearl Hill's Park? 
The Pipeline Trail, at a rather modest six kilometers, isn't necessarily for the faint of heart. Featuring a healthy dose of climbing and even wading through mud, you'll probably want to be a somewhat seasoned hiker if you fancy taking it on. However, if you do choose to do it, it's easily the best hike you'll find around Singapore. Just remember to pack your hiking boots; you don't want to ruin your sneakers and your back simultaneously. 
Do you like ice cream? Do you ever yearn to enter a world where everything is ice cream, or ice cream-adjacent? Well, we're pleased to let you know that Singapore has made your wish come true, all thanks to the Museum of Ice Cream. Pinch yourselves - it's real, folks. 
Featuring real installations like a giant sprinkle 'ball pit', and plenty of other frozen dairy goodness, it's a must-visit for any ice cream fan. Or, anyone who wants to make their followers incredibly jealous. 
Plus, every attendee gets a free ice cream cone when they enter, because of course they do.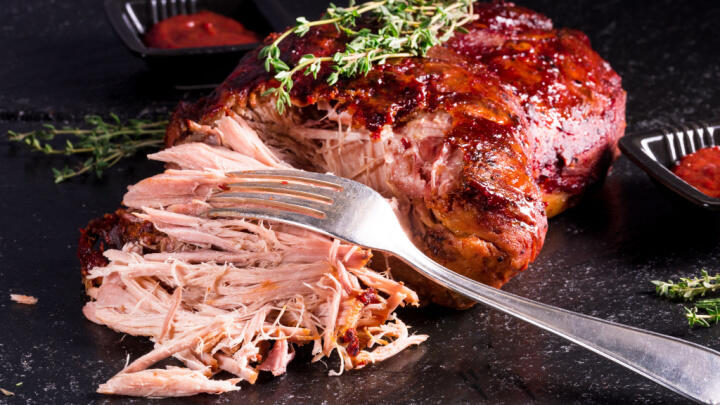 Eat like royalty 
Speaking of food, you might be feeling peckish after all those things to do. So, let's explore the best restaurants in Dempsey Hill, Singapore!
Let's start with the Dempsey Cookhouse & Bar. Created by three-Michelin-starred wonder Jean-Georges Vongerichten, the Dempsey Cookhouse & Bar's menu features a brilliant mix of Cantonese and Sichuan cuisine. So, if you're looking for dim sum, dumplings, and other Chinese treats, you've come to the right place. 
Or, if you're looking for some authentic Singaporean cuisine, set your sights on Morsels. This Little India mainstay has made its way to Dempsey Hill, where it has tons more space. With a host of sharing plates on offer, you can pick several dishes and try a bit of each. We recommend the Duroc Pulled Pork if you can handle a bit of spice in your life.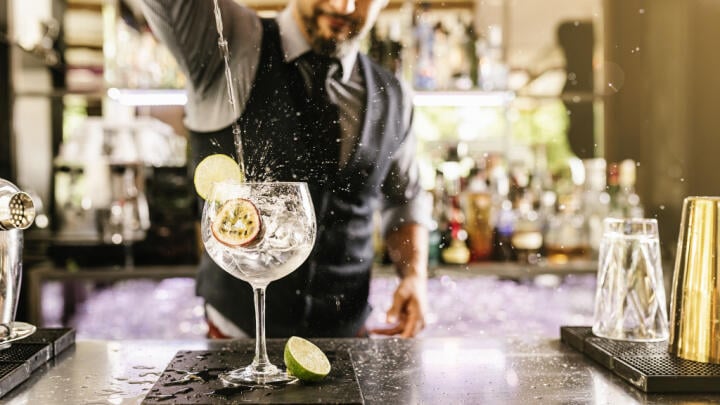 And drink like one too!
And we'll end today's list with a few beverages. If you need to wet your whistle, these are our picks for the best bars in the district!
Gin lovers will be well taken care of at The Rabbit Hole. This gin joint has plenty of international labels for you to sip, as well as signature gins brewed specifically for the venue. Who knows, you might find your new favorite gin inside. 
Amber nectar worshipers can head to the RedDot Brewhouse, where you'll find plenty of national and international beers on tap. They also do bar food and small plates, if you start feeling those session hunger prangs. 
And finally, for classy cocktails in a minimalist interior, check out COMO Club @ Dempsey. With a menu longer than your arm, you're sure to find your favorite tipple on tap. Or, if you're feeling daring, as the mixologists to whip you up a unique drink. The world, and the cocktails, are your oyster. 
And that's our list of the best things to do in Dempsey Hill. If you want to make the most of your trip to Singapore, and you're looking for more fun adventures to fill out your vacation, try Go City. With our Explorer Pass and All-Inclusive Pass, you can experience all the best bits of Singapore for one low price!