Spend some time away from the bright lights and crowded Marina in Singapore, and you'll discover delightful, multicultural districts dotted like small, colorful time capsules hidden around the city. Once such enclave is Little India, north of the center on the other side of the Rochor Canal. Noisy, bustling and bursting with life, it's a welcome reprieve if the somewhat sterile efficiency of the rest of the city is getting you down. Everything here is walking distance from everything else, so head here on the Big Bus Red Route, then wander the narrow lanes, try a Roti Prata (grilled pancake with a Singaporean twist) and shop for shimmering silks or bright flower garlands. Other things to check out while you're here include:
Festivals

The Indian Heritage Center

A puzzle hunt

Temples

Shopping centers
Festivals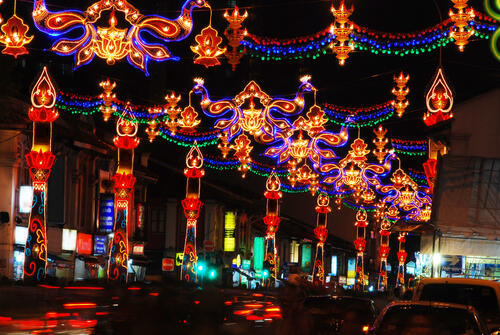 Though busy and bustling most of the time, Little India is particularly vibrant during festival times. Check your calendar and be sure to swing by if you happen to be in town when any of these are happening:
Deepavali
Also known as Diwali, this Hindu festival takes place every October or November and celebrates the triumph of good over evil. It's also called the Festival of Lights, because many homes light oil lamps and the narrow lanes are lit up with lights and lanterns hanging from one building to another. Visit during this time and you'll see streets filled with art, have a chance to try special Diwali-inspired food and adorn yourself with flowers or a henna tattoo.
Pongal
This South Indian harvest festival takes place over four days in the new year and celebrates prosperity and new beginnings. Each day is devoted to a different practice, but each involves light displays, traditional dress and street performances. In the spirit of the abundance, locals consume plenty of rice and vegetables and fill the streets with music and dancing.
Thaipusam
Honoring the Hindu deity Lord Murugan, Thaipusam is celebrated every year in late January or early February. Devotees pierce their cheeks, tongues and bodies with metal skewers, then process through the streets carrying arches decorated with flowers and peacock feathers. This practice is considered to be an act of thanksgiving for answered prayers, and requires a particular amount of physical and mental fortitude!
Navratri
If you happen to be in Little India in September or October, you may be fortunate enough to witness the celebration of Navratri, which lasts for nine nights and ten days. This Hindu festival pays respect to the nine forms of the goddess Durga, and each of the nine days is marked by a different color. On the tenth day a silver chariot carrying a statue of the goddess is paraded through the streets, celebrating her victory over the buffalo-headed demon Mahishasura.  
Indian Heritage Center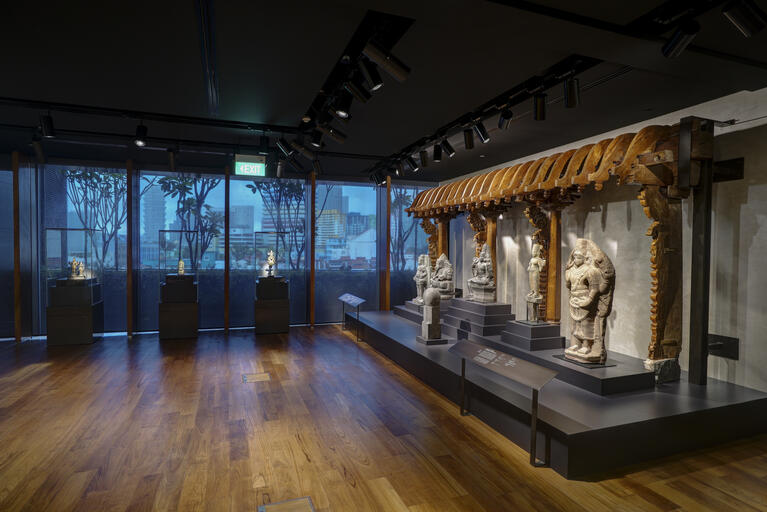 Though it's only been called 'Little India' since the 1980s, this area of Singapore has been home to an Indian community since early colonial times. Visit the Indian Heritage Center to learn more about how they came to be there, see the interesting collection of Indian artifacts and top up your knowledge of south Asian history while you're at it. There are plenty of interactive displays and interesting exhibitions, making it a nice escape from the heat and crowds outside.
Temples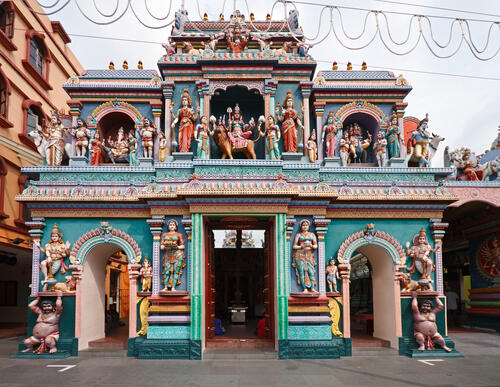 Though predominantly a Hindu district, Little India is surprisingly diverse when it comes to religions. If you find your spiritual side needs a pick-me-up, take yourself on the self-guided 'Walk of Faiths', which goes past eleven religious sites over a one-and-a-half-mile route. Along the trail, you'll see the Sri Veeramakaliamman Temple, decorated with colorful statues of various Hindu deities, the pyramid-shaped Sri Srinivasa Perumal Temple and the Chinese Buddhist Kwan Im Thong Hood Cho Temple. There's also the Sakya Muni Buddha Gaya Temple, known the Temple of a Thousand Lights because of the chain of lights surrounding the giant Buddha statue, as well as a couple of Christian and Muslim buildings. Take your time wandering from one building to another, or hire a bike if you prefer a more whistle-stop version.
Puzzle Hunt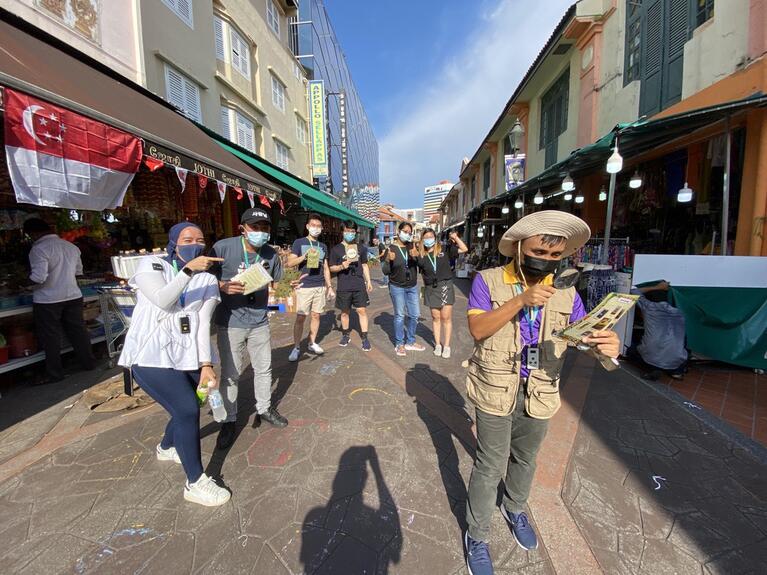 If you need a little guidance on your explorations, or are looking for a fun group activity, try a Little India Puzzle Hunt, which is a kind of outdoor escape room. This immersive puzzle-solving game will take you all around the district as you search for clues and learn fun facts along the way. Be sure to take time for a photo opportunity at the colorful Chinese villa known as The House of Tan Teng Niah, and if you're hungry grab a biryani or some spicy prawn noodles from a street food stall at the Tekka Center.
Shopping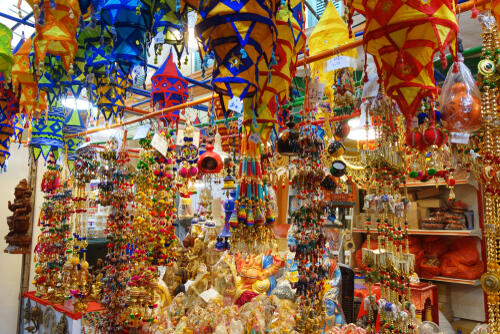 If you didn't get all your shopping done during the day, don't worry, because the Mustafa Center in Little India is open 24 hours. Hidden within the organized chaos of this four-storey mall you'll find clothes, perfume, electronics and jewelry, as well as locally made accessories and souvenirs. There's also the Little India Arcade, where you're likely to find locals shopping alongside the tourists. Whatever your preference, be sure to pick up some of the district's most famous export, Tiger Balm!
Explore Little India with Go City
Whether you prefer feasts or festivals, temples or trinkets, there's something for everyone in Little India. Be sure to get a pass from Go City before you go, so you can save on all your favorite attractions while you're exploring!