Nestled on the Tanjong Punggol peninsula in northeast Singapore, Punggol is one of the island's most family-friendly neighborhoods, chock-full of glorious outdoor spaces, cool cafés and top restaurants. Activities here are wide and varied, from hiking the wetlands to exploring Coney Island by bike and catching and cooking your own prawns! Read on for our guide to the best things to do in Punggol, Singapore.
How to Get to Punggol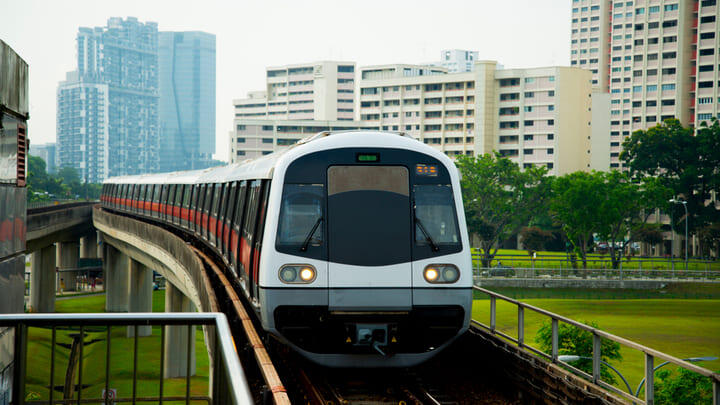 The waterfront district of Punggol is well connected to the rest of Singapore via the MRT, the country's super-efficient Mass Rapid Transit system, which speeds millions of passengers around the island every day on its automated, driverless trains. Simply hop on the purple North East Line from downtown Singapore to reach Punggol, at the end of the line, in under an hour. From here, the Punggol LRT (Light Rail Transit) runs a loop around the district, allowing you to step out right in front of the attractions you want to visit, including:
Punggol Beach

Coney Island

Punggol Waterway Park

Northshore Plaza Mall

Pulau Ubin
Punggol Beach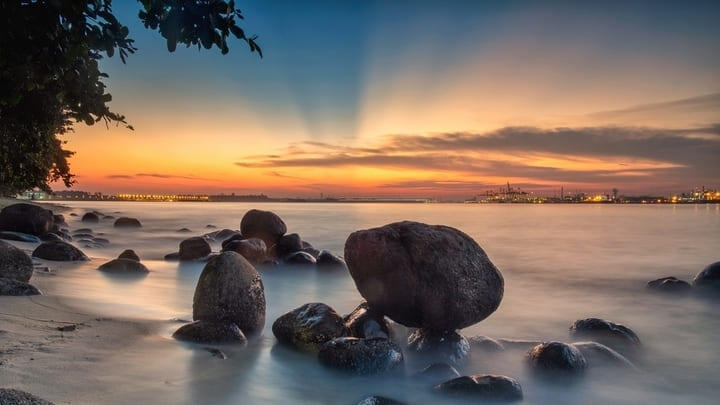 Forget touristy Sentosa; Punggol is where it's really at for laid back beach vibes, and don't the locals just know it! We're talking bone-white sands, lush tropical foliage and great, sea-smoothed boulders that dot the beach, providing the perfect backdrop for those essential Instagram snaps. Grab your sunscreen, parasol and wide-brimmed straw hat and you could easily spend a lazy day here, just lounging and gazing out at the azure waters. There's an epic wooden boardwalk for strolls along the waterfront, where fishermen vie with brightly plumed native birds for the catch of the day and cute little sheltered seating areas offer widescreen views of the famous Singapore sunset, all flaming oranges, flamingo pinks and bruised purples.
A small heritage sign at the beach commemorates the role Punggol Point played in the 1942 Sook Ching Massacre, which saw around 300–400 Chinese men shot and killed here by occupying Japanese forces. You can pay your respects at the Civilian War Memorial by the Esplanade MRT station on Beach Road.
Punggol Waterway Park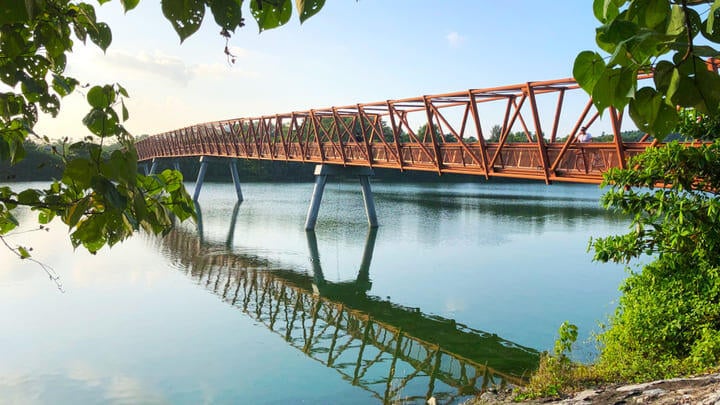 Further Insta opportunities await in Punggol Waterway park, where you might even be forgiven for believing the series of weird, wonderful and downright wacky bridges were designed specifically to attract the social media generation. The Sunrise Bridge in the east of the park is a case in point, it's pillarbox-red railings and snakelike shape making it great for those all-important sunrise selfies. At the other end of the day (and park), hit up the Jewel Bridge for its distinctive dome and more of those crazy Singapore sunsets. Keep your eyes peeled too for otters gliding silently through the water and – if you're very lucky – the distinctive blue flash of a collared kingfisher diving for its dinner.
As well as these impressive bridges, there are several different zones to explore, running the gamut from exceptional waterfront views, to sand and water play areas and a therapeutic garden with a fitness zone and aromatic plants including pandan. 
Coney Island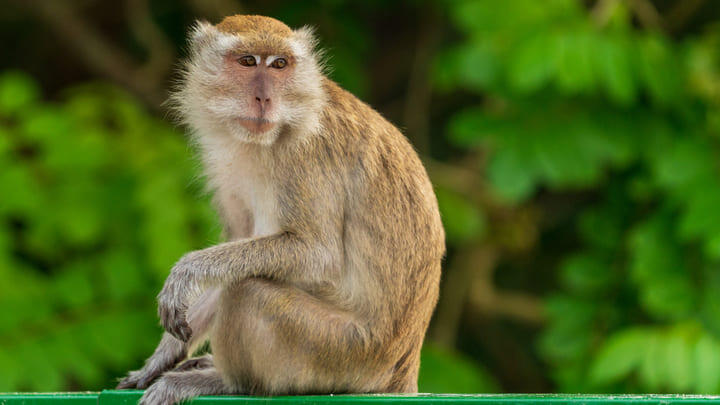 Like its New York namesake, Singapore's Coney Island is not so much an island as a peninsula, which makes it perfectly possible to visit by bike. And that's precisely what we'd suggest you do! Hire a bike at Punggol Jetty and whiz into Coney Island via the western entrance. It's a small park and you can cycle around it in no time at all, but don't do that! Pack a picnic of sandwiches and ripe mangosteens and take your sweet time exploring the ancient trees, dense mangrove forests and beaches so secluded you might find you have them all to yourself, save for the occasional monitor lizard or mischievous macaque.
Prawn Fishing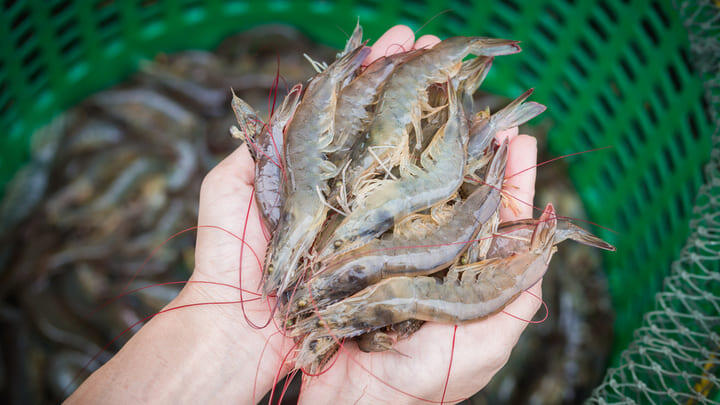 And now for something completely different. Ever wanted to catch and cook your own prawns? Now's your chance, thanks to Hai Bin Prawning, where – just like hooking a duck at a funfair – you're all but guaranteed to snare your prize from the crustacean-rich pools, even if it requires you to book yourself into the bumper all-day fishing session. Kids and adults alike can fish the ponds before chargrilling their catch in the BBQ pits. Alternatively, there's a bar and grill on site to save you the effort. Nearby Riviera Prawn Fishing offers more of the same, but minus the bar and grill.
Northshore Plaza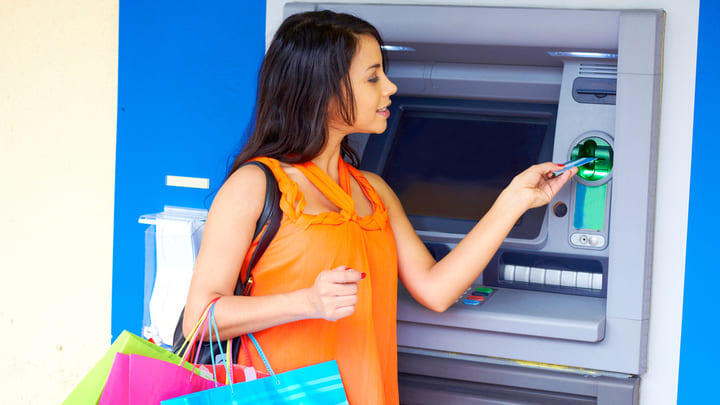 Northshore Plaza is Punggol's brand spanking new waterfront shopping and entertainment complex, the kind of place it would be quite easy to while away a whole day. It's split into two sections, with Northshore Plaza II right on the waterfront. This is the place for dreamy seafood lunches, sea views and gentle strolls around the dragonfly pond, where the colorful critters flit from lily pad to rock to palm leaf, while the kids let off steam in the quite excellent pirate-themed playground. The dinosaur safari-themed Nomstar food court is also not to be missed; a surefire hit with kids from three to 93. 
Plaza I is the place for fast food, takeaway coffee and more mega chain stores than you can shake a stick at, some of them very large indeed. Stores like Decathlon, which uses two floors to showcase just about every piece of sporting equipment you can imagine, with enough space to try most of them out, too.
Pulau Ubin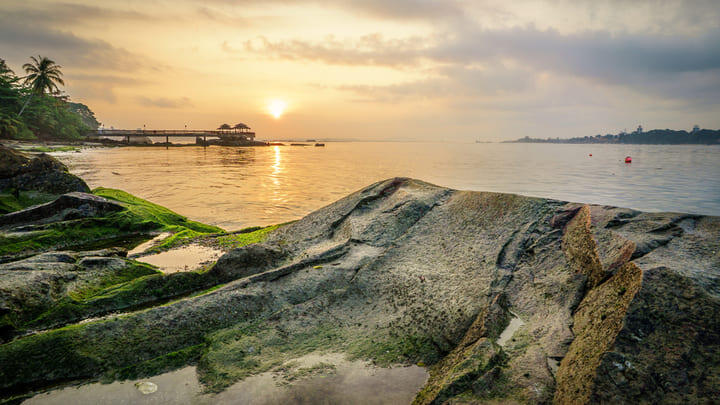 Located a short way off the coast from Punggol, Pulau Ubin is a boomerang-shaped island (a proper island, that is; not the kind you can cycle to!) with abundant wildlife to be discovered in and around its traditional kampongs and disused granite quarries which, long-since abandoned, now teem with diverse flora and fauna. Rent a bike to explore the well-marked cycle paths or take the looping walkway through the wild Chek Jawa Wetlands where, if you listen carefully, you might even hear the melodious song of a bulbul calling to its mate.
Save on attractions and activities in Singapore
Save on admission to Singapore attractions with Go City. Check out @GoCity on Instagram for the latest top tips and attraction info.