When visiting Singapore for the first time it's easy to feel a little overwhelmed. It may only be a small island, but it's packed with activities, attractions, and iconic landmarks. Don't worry. Whatever your budget, and no matter how long you're staying, we've got you covered. We've put together a list of our favorite attractions so you can get a real feel for the Garden City.
Finding Your Way Around
Spend a few hours getting to know the city with a ride on the Big Bus Singapore. It's a hop-on-hop-off bus, so if you see something you like, jump off and explore. It'll take you all over the city, pointing out the key landmarks and must-see attractions. By the end of the ride you'll have a much better understanding of where to go and what to do.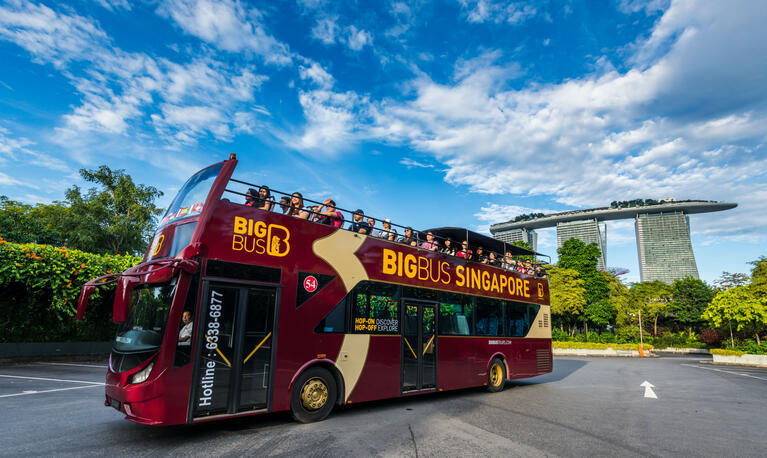 You can't visit Singapore without taking a trip to Sentosa Island. Take the Cable Car Sky Pass and treat yourself to a completely different perspective of the city. It's only a brief ride, but you won't want to miss out on this experience.
Once you touchdown on Sentosa, hop on the Sentosa Island Bus Tour. A local guide will fill you in on the island's rich history, top things to see and do, and share some local knowledge you won't find in any guidebooks.
Singapore on a Budget
Yes, it's an expensive city, but you don't need to break the bank to have an amazing time in Singapore.
Gardens by the Bay will blow your mind with the natural beauty, technical constructions, and at night, the free light shows. Whether you're alone, traveling with a partner, or vacationing with the family, the Gardens are a must-see attraction.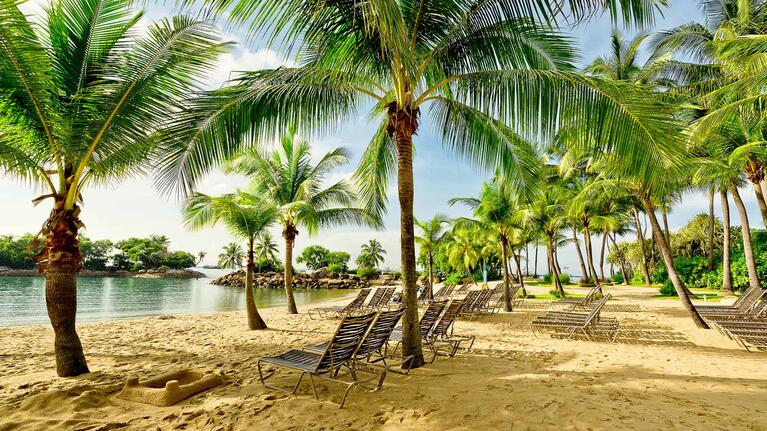 What's more budget-friendly than lying at the beach all day, soaking in the rays? Whatever your activity level, there's a beach for you in Singapore. Tanjong beach is the place to be seen, Siloso beach has incredible watersports, and then you've got your pick of picture-perfect islands like Lazarus Island and St John's.
Along with Gardens by the Bay, you'll find plenty more free light shows around the city at night. If you find yourself in front of Marina Bay Sands before sunset you'll witness to an unforgettable show, all without paying a dime.
Explore the Animal Kingdom
Get up close and personal with the local wildlife in the 26-hectare award-winning Singapore Zoo. With over 4,200 animals including white tigers, Malayan tapirs, flying foxes, and many more, it's a treat for the whole family.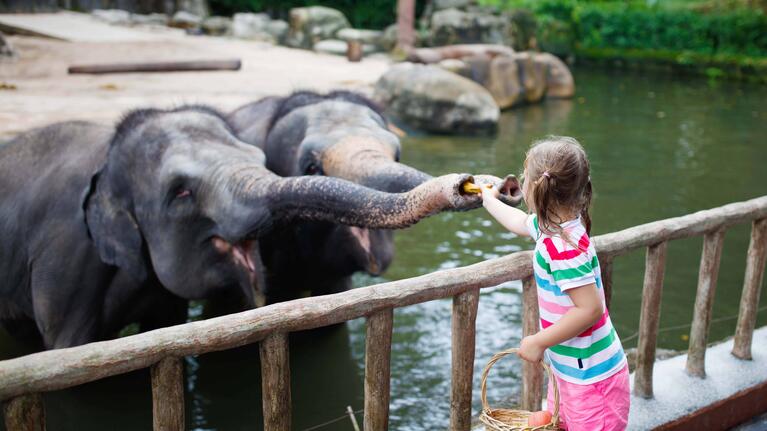 Alongside the waterpark rides and surfing opportunities, Adventure Cove Waterpark allows you the opportunity to swim with thousands of tropical fish, as you snorkel and explore the magical reefs. If you want to get even closer, hop in a pool with the majestic stingrays. Don't worry, they're perfectly harmless.
If you've still got energy left after a busy day exploring, consider taking a night safari. Experience nature like never before in the world's first nocturnal zoo. Watch cats hunting for fish, plus discover exactly what the animals get up to after dark. With a chance to see leopards, hippos, tigers, hyenas, and bears, a night safari is a perfect end to a wild day.
Take a Cruise
If you want to slow things down and explore Singapore from a unique perspective, hop on a boat and take a river cruise. Drift down the Singapore river and tick off all the iconic landmarks aboard a traditional bumboat.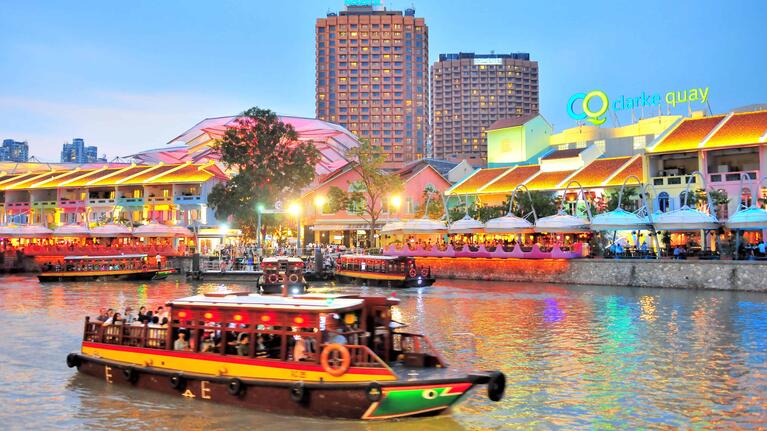 If you want something a little less traditional, consider splashing into Marina Bay with a DUCKtours Cruise. Traveling in an amphibious vehicle, you'll feel like James Bond as you drive from the land straight into the water. 
Shop Until you Drop
You'll need to buy some souvenirs for friends and family and, while you're at it, why not treat yourself? The Shoppes at Marina Bay Sands is a day out in itself. A huge, sprawling complex of luxury shops, restaurants, boutiques, and iconic features, you'll want to dedicate at least a full afternoon to this experience.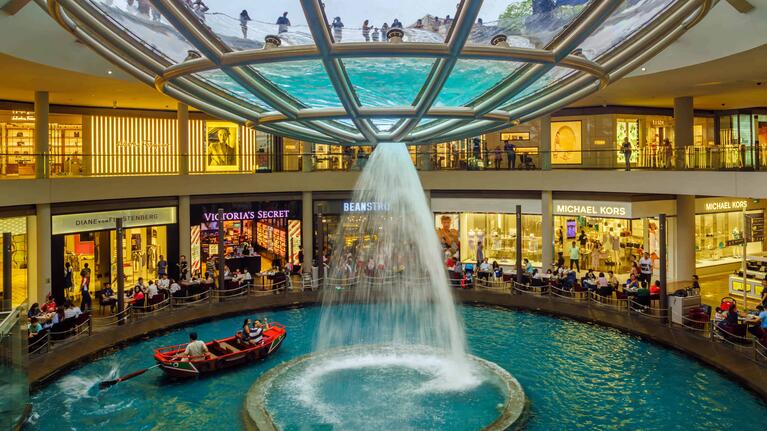 Chinatown is home to stunning temples and restaurants, but there are also lots of shopping opportunities too. Find the perfect gift for a loved one, or splash out on yourself and bring home a unique memento to remember your time in The Garden City.
If you find yourself in Chinatown and want to learn more while having some fun, Puzzle Hunt in Chinatown is the way to go. Run around finding clues and solving puzzles, all while learning more about the local Chinese culture.
Get on your bike
If you want to combine sightseeing with a little exercise, take a bike tour of the city. GoGreen Bicycle Rentals offer a two-hour rental so you can get out and explore the green side of the city. It's a cycle-friendly island, so you're free to enjoy the many parks, beaches, and promenades in an eco-friendly manner.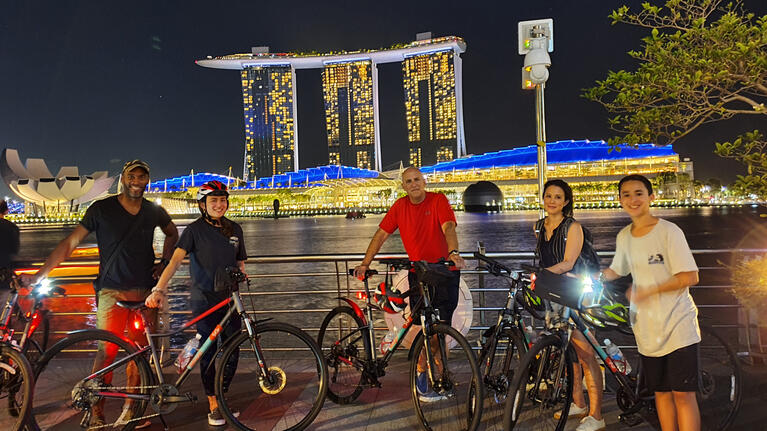 If you're still hungry for more peddling, take a two-hour guided Marina Bay Night Bicycle Tour. Not only will you get a good workout, but you'll gain a truly unique perspective of the city. The city transforms at night, and you'll be in a unique position to see some of the most captivating secrets of the city.
Save on Admission to Top Singapore Attractions
Explore the best things to do with a pass for Singapore by Go City®. Select from top attractions with our All-Inclusive and Explorer passes, where you'll enjoy access to galleries, museums, tours much more.
Share Your Adventure with Us
Tag @GoCity in your vacation photos and we'll feature you on our page. Follow the Go City Instagram and Facebook channels for exclusive competitions, special offers, and events to help you make the most of your travels.