Heat. Often it's what we seek when we head off on vacation. But sometimes, it can be overwhelming, forcing us to take shelter in the cold and dark. If you've suffered enough of the sun on your trip to Singapore, here are our picks of the best things to do in Singapore when it's hot out!
Including:
Marina Bay Night Bicycle Tour
Nature Kayaking Adventure at Pulau Ubin
Virtual Room Singapore
Sentosa 4D Adventureland
Madame Tussauds Singapore
and more!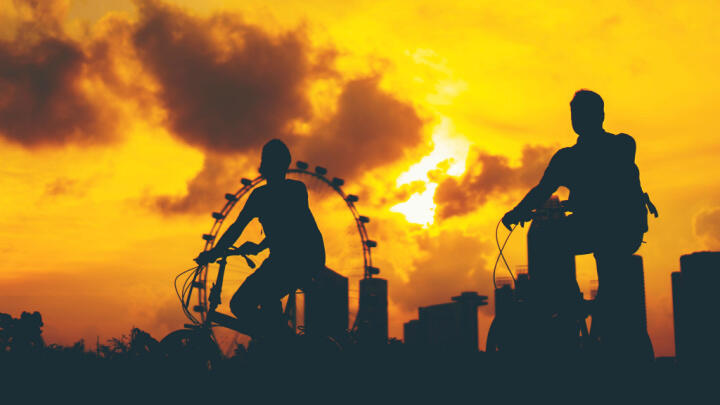 One of the best ways to avoid the heat is to head out when the sun's gone down. No sun - no intense UV heat; a rule we should all live by. So if you want to see more of Singapore but don't want to sweat buckets, take an evening tour of Singapore's beautiful Marina Bay.
With an experienced tour guide in tow, you'll pass plenty of Singapore's blissful landmarks, from the Gardens of the Bay to the SuperTrees, and along the Kallang River. And if you want to know more about each place, your guide will be more than happy to drop some knowledge bombs on your trip. 
If you're looking for things to do in Singapore when it's hot out, a nighttime cycle around the beautiful bay might be just the ticket.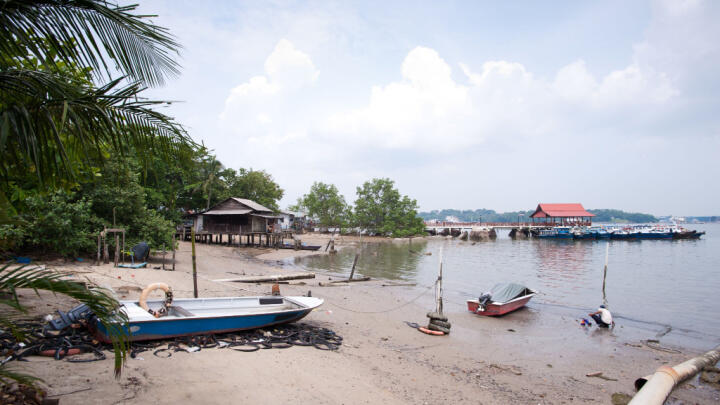 Or, why not brave the sun but embrace the cooling power of water? It's one of our favorite elements, easily beating out bottom-placed wind. The wind is fine, but it doesn't have the same fun factor. Anyway, with water in mind, why not take a splash on a nature kayaking adventure at Pulau Ubin?
Located just off Singapore's northeastern coast, Pulau Ubin is one of Singapore's last remaining villages. As such, they live life a little in the past. And that means plenty of untouched natural beauty, clean air, and good vibes. As you set off on your kayak adventure, you'll take in Pulau Ubin's thriving mangroves, which are home to a variety of flora and fauna like herons and kingfishers. 
Of course, the whole thing is guided by an expert, so they'll be able to fill you in on the village's way of life, as well as the different species that call Pulau Ubin home. Good stuff.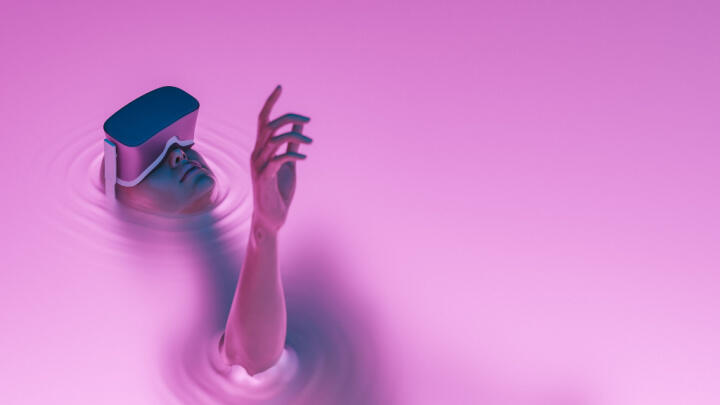 Want an even better way to avoid the heat when it's hot out? Why not look for things to do inside? There are plenty of fun things to do indoors in Singapore. You could even enter another reality if you like. And what better reality to enter than a virtual one?
At VirtualRoom, you'll find an award-winning VR experience like no other. Fully immerse yourself in high-definition, three-dimensional gameplay as you interact with your surroundings, walk, talk, and solve problems. Each adventure lasts 40-50 minutes, but in the delightfully air-conditioned building, you won't feel a single bead of sweat. 
Play in your own dedicated room as you collaborate with other players in groups of two, three, or four. Then, solve puzzles, complete activities, and try to achieve sweet, sweet victory.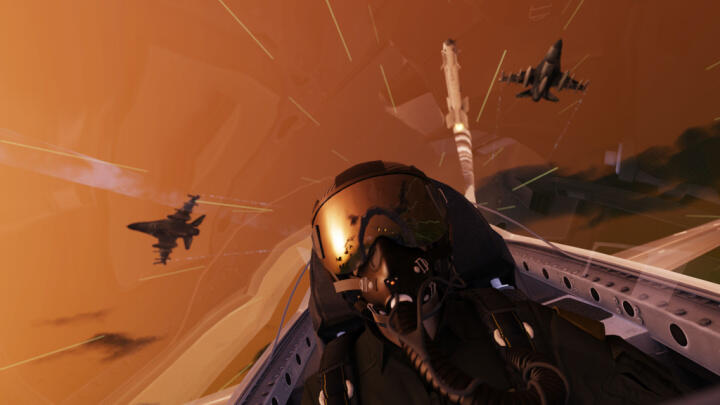 Or, if you prefer your indoor, virtual entertainment with an injection of delicious adrenaline, then why not take to the skies in a VR fighter jet? 
Embody the spirit of Maverick as you swoop past some of the biggest landmarks in America. Fly by the Golden Gate Bridge? Not a problem. Descend into the Grand Canyon and pull off some sweet trench maneuvers? Go get 'em, champ. 
Even newbies can get involved, with an experienced instructor on hand to get you settled and show you the ropes. Take off, spins, drifts, and all the other terrifying maneuvers will be drilled into your brain before you're launched into the sky to do your thing. And, of course, you'll be surrounded by sweet, sweet air-con.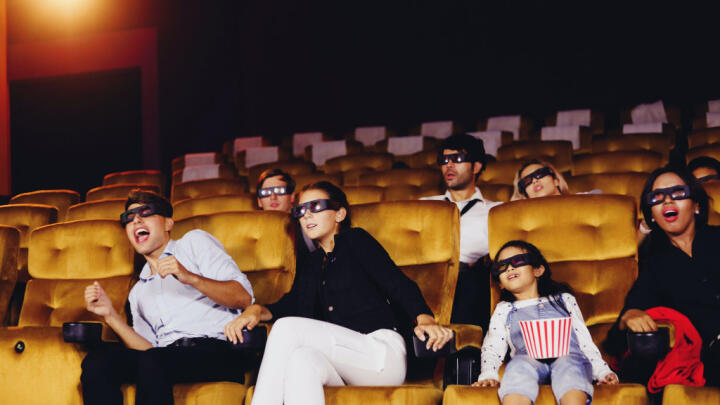 For more inside fun to dodge the heat, why not enter the 4th dimension? At Sentosa 4D AdventureLand, you'll discover that the 4th dimension isn't time. Really, it's fun! Who knew? 
Pick two of the four rides on offer, and escape to another world entirely. On the Journey 2: The Mysterious Island ride, you'll relive some of the crazy sequences from the hit film, all while being splashed and feeling objects and insects fly past your face. Wild. 
Or, take the plunge on the Extreme Log Ride, saddle up on the Desperados ride, or dodge ghosts and other spooky somethings on the Haunted Mine ride. Whatever floats your boat, Sentosa 4D Adventureland is sure to tickle your fancy. That's why it's one of the best things to do in Singapore when it's hot out!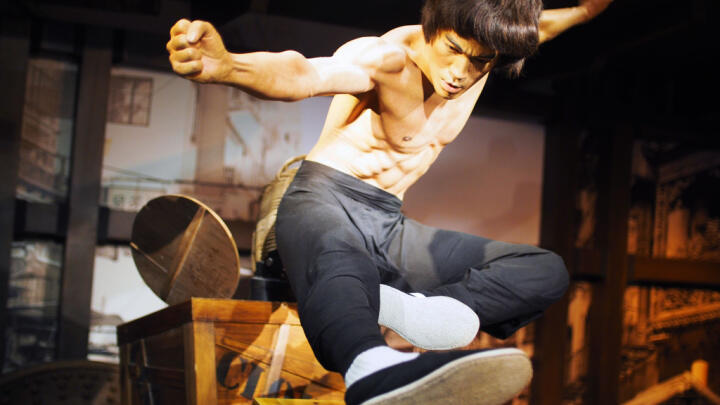 Image courtesy of nhumster/Shutterstock
They say you should never meet your heroes. After all, celebrities have a tendency to quickly shatter the illusion you have in your head. You live long enough to see yourself become the villain and all that. But what if your favorite celebrity couldn't talk? What if they couldn't move? How could they ever tarnish the idea of them? They couldn't, which is why you should head to Madame Tussauds Singapore and snap some photos with your favs. 
From David Beckham to Taylor Swift, you're sure to find someone famous you like around there. And with rides and other fun things to do, it's definitely worth a visit during your vacation!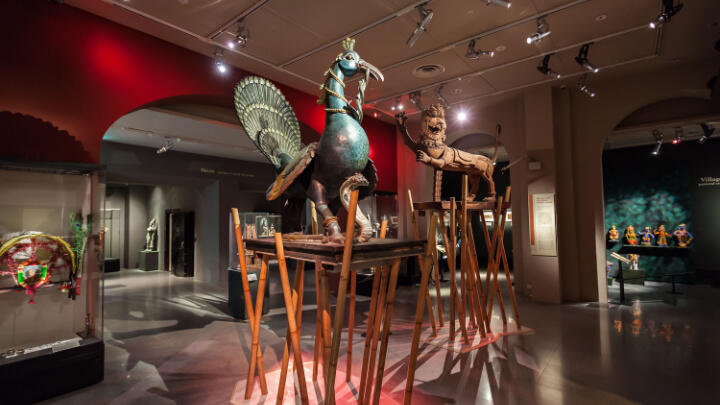 Image courtesy of Saiko3p/Shutterstock
Want to learn more about Singapore's culture and history while dodging the heat? Head over to the National Museum of Singapore and get some of that sweet knowledge in you. 
Wander through multiple galleries that chart the course of Singapore's history, delve into its myriad cultures, and explore the stories of its residents throughout history. Learning about another culture is one of the joys of vacationing abroad, so you've got no excuse. 
Plus, thanks to the air conditioning, it's easily one of the best things to do in Singapore when it's hot out!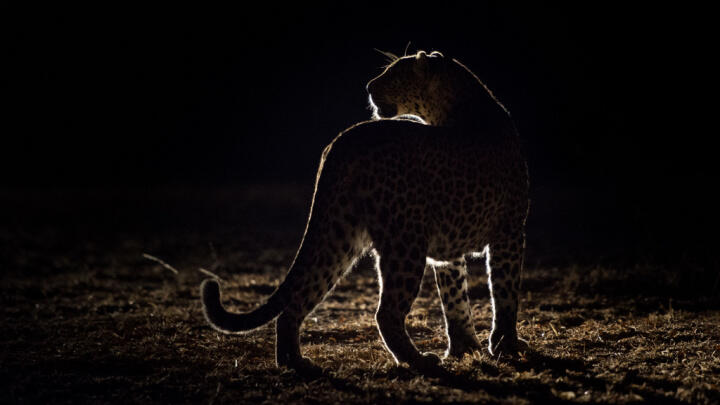 And finally, let's end on another evening adventure. On this night safari, you'll get the chance to see a variety of exotic species like lions, tigers, hippos, and hyenas during the darker hours, just like in those nature documentaries!
And best of all, at night, you can bet the temperature will be much cooler and more bearable. 
And that's our list of the best things to do in Singapore when it's hot out! Looking for more experiences to make your trip special? Check out Go City! With our Explorer Pass and All-Inclusive Pass, you can pick and choose the best of Singapore for one low price.