Heading to Singapore's Civic and wondering what things you can do while you're there? In this article, we'll explore the best activities to try out on your visit. So, whether you're looking for culture, fun, or relaxation, we've got you covered. Read on, and discover the Civic District's best bits!
Including:
National Museum of Singapore
Puzzle Hunt in Fort Canning Park
The Battlebox
The National Gallery
Raffles Courtyard and Long Bar
and more!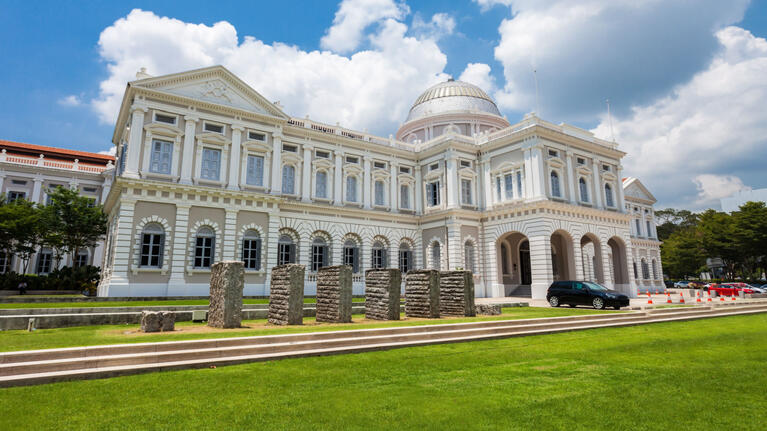 We'll start with one of the joys of taking a vacation - exploring and understanding a new culture. And with a melting pot of so many seemingly disparate cultures found in Singapore, you'll need to explore the state's past, present, and future to get the bigger picture. That's where the National Museum of Singapore comes in clutch. 
Journey through its galleries, and you'll discover what drives the beating heart of Singapore. Through world-class exhibitions, visually captivating art installations, and an exploration of local festivals, you'll learn about Singapore's rise into one of the most visited places on the planet. And you'll see where it all began.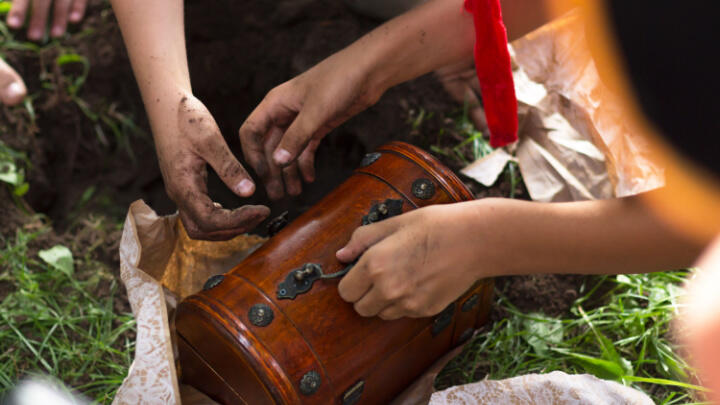 If you're looking for things to do in Singapore's Civic District, put your thinking cap on and try your hand at a puzzle scavenger hunt in the area's Fort Canning Park. 
Think outdoor escape room mixed with roleplay. Embody the life of a soldier as you search for the secrets to Singapore's army. Hunt for clues, solve riddles, and work your way across the city to see if you can win the ultimate prize. 
Fun solo, but more fun in a group; it's a great way to get outdoors and see the sights while putting the grey matter to the test.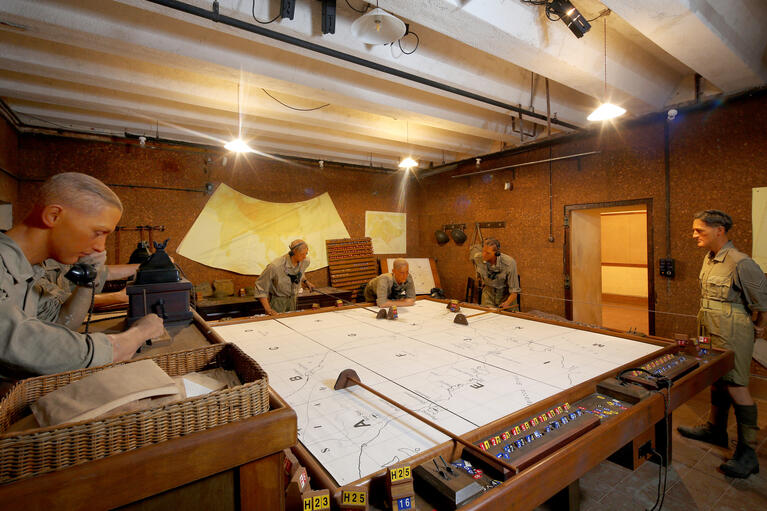 Keeping on the military theme, if you like exploring the history and tactics of war, then you should definitely visit The Battlebox. 
Located on the top-secret site where officers directed the Battle of Singapore in the Second World War, you'll be able to explore recreations of the men, the machinery, and the maps they used to direct the assault. Worm your way through the actual rooms and corridors they walked, and see some authentic wartime artifacts while you're at it. 
Take a guided tour, or dare to travel the labyrinth of underground tunnels yourself. However you choose to explore The Battlebox, you'll learn how the allies won and discover the tension and drama behind the decision to surrender the much-vaunted 'Singapore Fortress' on 15 February 1942. For history buffs with a penchant for war, it doesn't get much better than that.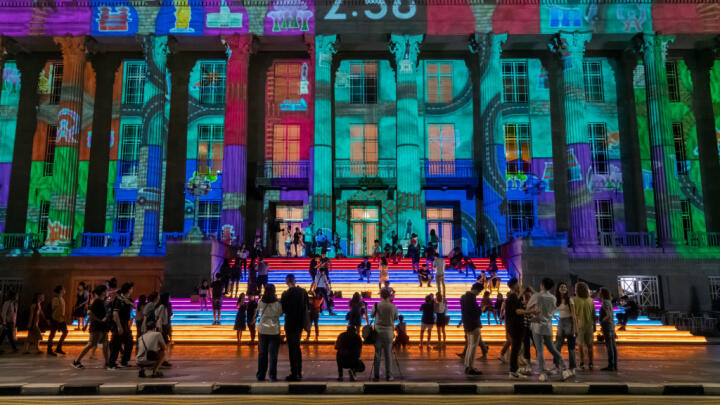 Image courtesy of Miguel Vidal/Shutterstock
If you like your culture with a hefty spoonful of brush strokes, then the National Gallery is one of the best things to do in Singapore's Civic District. Held in the city's old City Hall and Supreme Court buildings, the National Gallery offers a massive 64,000 square meters of artwork. 
You'll find plenty of mainstay exhibitions along with rotating exhibits, including 'Siapa Nama Kamu?', or 'What's your name?'. It explores the life and times of Singaporeans through local art, examining the effect art has on the community. It's a must-visit for anyone looking to immerse themselves in art and local culture in one fell swoop. 
But that's just one of the many fantastic installations you'll find inside this massive space, so head inside and get exploring. And when you're done, pick up a keepsake from one of the many shops you'll find on-site.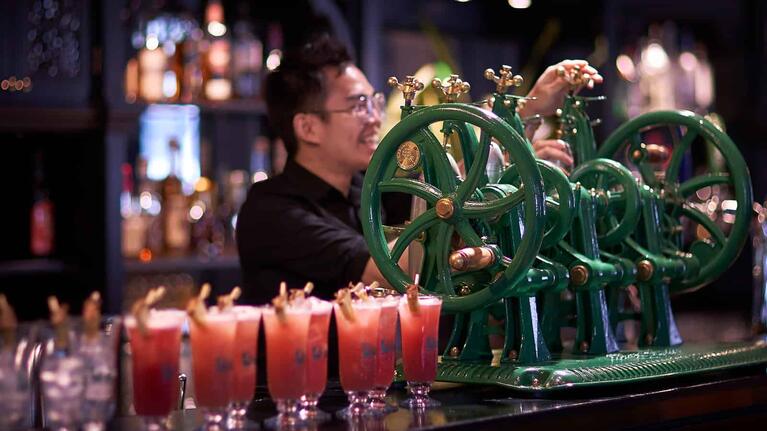 After a long day of sightseeing, you might want to put your feet up and enjoy a refreshing beverage. If so, head to Raffles Hotel and check out the Courtyard Bar, where you can get a drink from us. 
Raffles Courtyard is something else, mimicking a beachside paradise replete with palm trees and tiki tents. It's the perfect place to relax, and take a moment to drink in the city. Of course, that's not the only thing you'll be drinking in, thanks to the complimentary offering you can get with Go City! 
And hey, if you stay for a few more - no judgments here.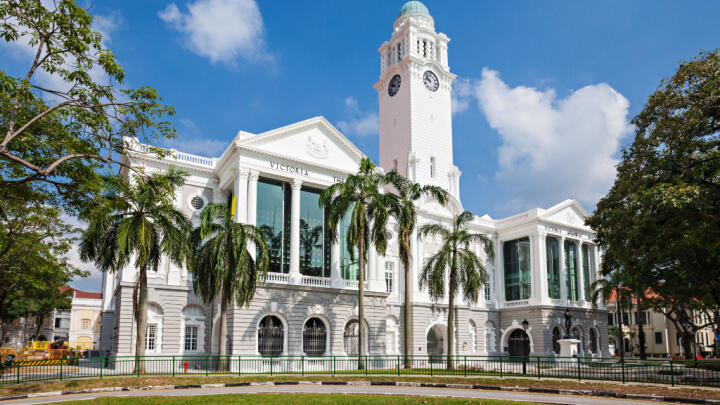 Another of Singapore Civic District's biggest draws is the Victoria Theatre & Victoria Concert Hall, where you'll find plenty of live performances throughout the year. 
Having been recently refurbished, you'll be treated to a top-tier experience from the moment you walk in the door. Home to the Singapore Symphony Orchestra. or SSO, we're sure they appreciate the improved acoustics that transforms the theatre's already impressive sound. 
Check out their site to see when the SSO, or a variety of performers, are playing, and grab a ticket!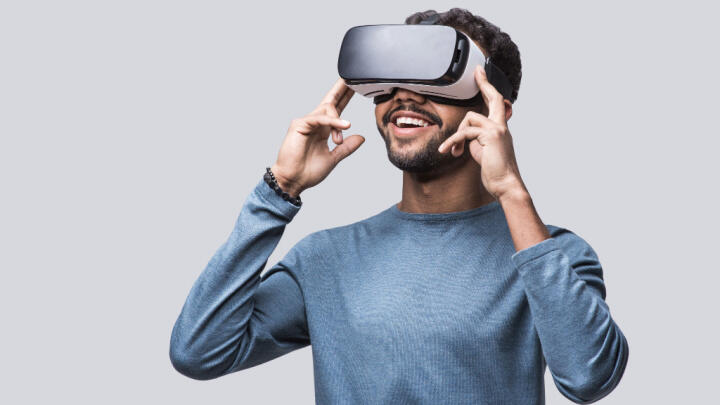 If you want thrills, spills, and chills in a virtual space, then Zero Latency has got you covered. This Virtual Reality hotspot features tons of immersive experiences that will have you sweating, laughing, and screaming - in that order. 
Team up with a crew to slay zombies, robots, and other cannon fodder, or work together to solve puzzles. You can even take part in some sports activities, if Singapore's famous weather swings towards the wetter end. 
Whichever you pick, you're bound to have a grand time.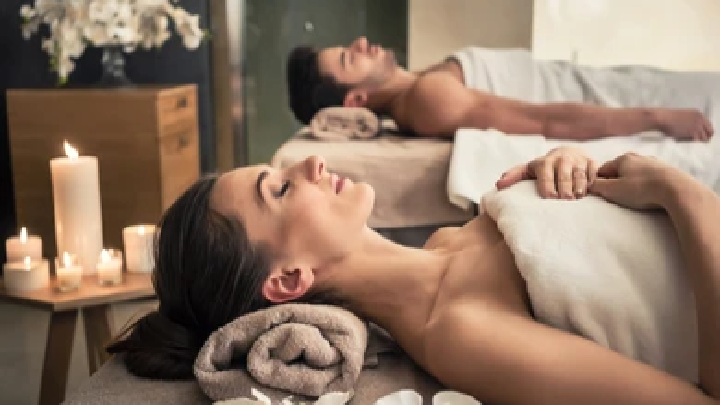 We'll end our guide of things to do in Singapore's Civic District with the ultimate relaxation experience. If you need your back kneaded and your joints cracked, head to The Thai Spa and let them do their thing.
Alongside massages, you can try aromatherapy, and even take part in some ancient Thai rituals, if you're feeling adventurous. With a focus on organic goodies, you'll be sure to refresh both your body and soul. 
So, if you need a break from all your exploring, go knock on their door. 
And that about does it for our guide to Singapore's Civic District. Looking for more things to do in Singapore? Check out Go City! With our Explorer Pass and All-Inclusive Pass, you can experience all the best bits of Singapore for one low price!