Families. They're the best. They support us through our hardest times, and help us celebrate our victories. They are the backbone of our civilization. But sometimes, planning for a family can be tough. Will the kids dig exploring a destination's culture? Will the grown-up want to ride waterslides all week? How do you juggle all the responsibility without physically exploding? Just, ka-boom. No more vacation. No more you. 
It's simple, really; just read our picks of the top family-friendly activities in Singapore. You've already clicked through, so the hard part is over. Now? Time for adventure. 
Including:
Sentosa
Gardens by the Bay
Universal Studios Singapore
Nature Kayaking Adventure at Pulau Ubin
Virtual Room Singapore
and more!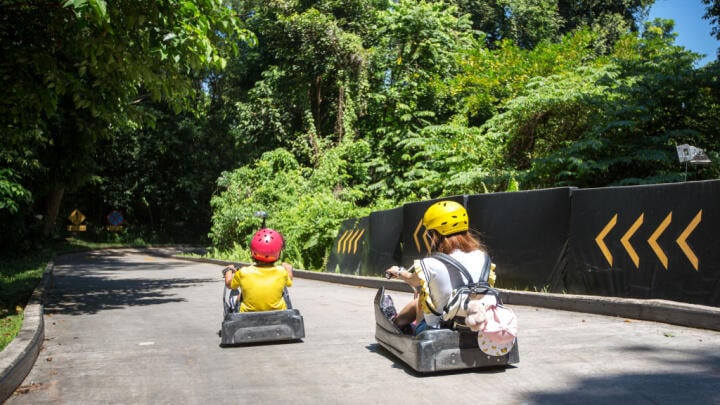 Why don't we begin with one of Singapore's most popular tourist destinations? You may already know about Sentosa. In fact, it may already be at the very top of your itinerary. However, if you're unaware of Sentosa's awesomeness, let's explore why it's one of the top family-friendly activities in Singapore. 
Sentosa is an island paradise carefully curated to please pretty much everyone. Found just off the coast of southern Singapore, it prides itself on offering 50 unique experiences that'll delight both kids and grown-ups alike. From waterparks to indoor skydiving, plus plenty of relaxing beaches and delightful restaurants, it has anything a vacationing family needs to have a great time. Will you even want to leave? Only time will tell. 
Adventurous families should test their mettle on the Giant Swing and Skybridge, which combine fantastic views with death-defying feats! Or settle in for some thrilling entertainment at 4D AdventureLand. That's just a taste; enjoy the full meal when you visit.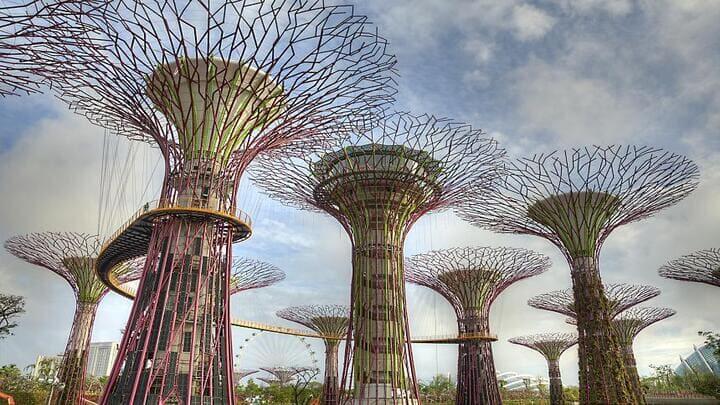 Does exploring over 101 hectares filled with 1.5 million plants sound like a good time for your fam? If you need some green on your vacation, you can't beat a visit to Gardens by the Bay.  
You'll explore indoor and outdoor gardens, lakes, conservatories, huge sculptures, artwork, and more. Its beauty is so widely known that you might even recognize it - many films and TV shows have filmed scenes amid its luscious flora. In fact, with an experience dedicated to the blockbuster movie franchise Avatar on display, you can join in on the cinematic fun!
And be sure to check out the Flower Dome, the world's largest glass greenhouse. Inside, you'll find displays representative of five continents, including 1000-year-old olive trees. And make sure you don't miss Cloud Forest - a display that takes you up into the clouds, with striking mountain views and a diverse range of plants.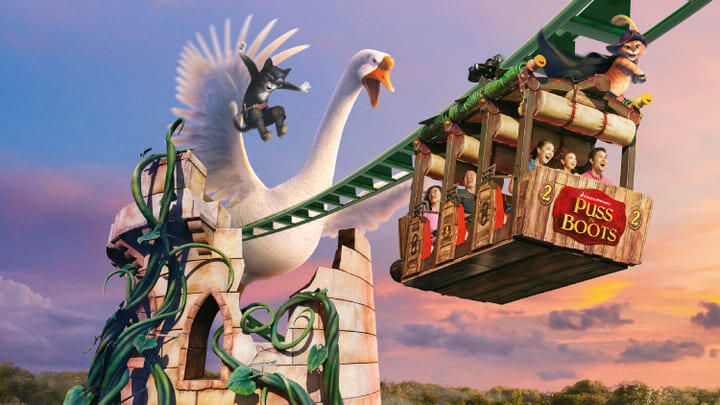 Speaking of cinematic fun, it doesn't get much more cinematic than Universal. A titan of the movie industry, you probably see at least one Universal movie every year. With such a massive cast of colorful characters calling the company home, why not go meet them at Universal Studios Singapore?
Kids will love family-friendly rides like Puss In Boots' Giant Journey, Enchanted Airways, and Madagascar: A Crate Adventure. They'll get to meet their favorite characters from Sesame Street, as well as the minions, everyone's favorite weird yellow things. Well, maybe not yours, but your kids love them. Trust us. 
For the larger kids, yes, including you adults, there are also a number of fantastic rollercoasters to ride in the Transformers and Jurassic Park universes, and when you're all tuckered out, settle down for some delicious food to refuel.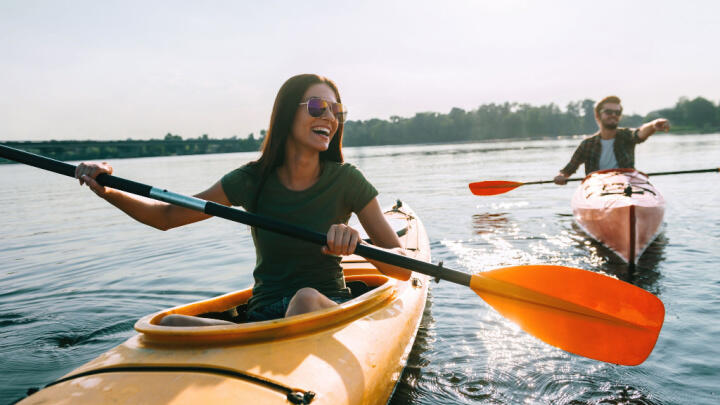 If you want to add a little physical exercise to your family-friendly activities, why not take the fam on a nature kayaking adventure at Pulau Ubin? It's one of the top experiences in Singapore, and you will love it. 
Located just off Singapore's northeastern coast, Pulau Ubin is one of Singapore's last remaining villages. As such, they live life a little in the past. And that means plenty of untouched natural beauty, clean air, and good vibes. As you set off on your kayak adventure, you'll take in Pulau Ubin's thriving mangroves, which are home to a variety of flora and fauna like herons and kingfishers. 
Of course, the whole thing is guided by an expert, so they'll be able to fill you in on the village's way of life, as well as the different species that call Pulau Ubin home. Good stuff.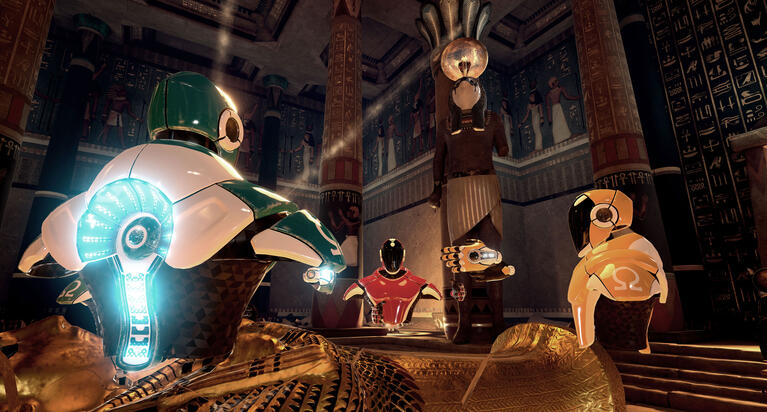 Kids love technology these days, and who can blame them? With fully-realized worlds literally in the palm of their hand, we'd be exactly the same if we grew up today. In fact, with gaming being the highest-earning media format on the planet, it looks like plenty of us love technology too. That's why a trip to another reality - a virtual reality - might be just the ticket for the whole family. 
Up to four people can adorn their headsets and play together in a number of different games and activities. Solve puzzles, compete to win challenges, and aim to beat the game! 
And, with each session only lasting 40-50 minutes, you won't have to worry about your kids' eyes going square. That's not a real thing, by the way - just something our parents made up.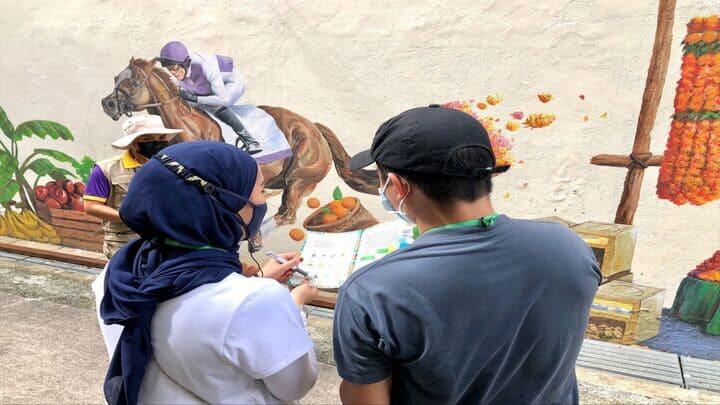 Puzzle Hunt
And finally, we end our list of the top family-friendly activities in Singapore with a little scavenger hunt. Hunt for clues, solve riddles, and complete your quest at Puzzle Hunt. 
With locations in Chinatown and Fort Canning Park, you're spoilt for choice. Team up with the fam to chase down the prize before the other teams do! 
But it's not all fun and games; they're learning experiences too! Each offers a unique look into Singapore's diverse culture and history, so even if you don't walk away with the grand prize, you'll walk away with the most important prize of all. Knowledge. Sweet, priceless knowledge. 
And that's our list of the top family-friendly activities in Singapore! If you're interested in things to do without the kids, or just want to diversify your vacation portfolio, check out Go City. With our Explorer Pass and All-Inclusive Pass, you can experience all the best bits of Singapore for one low price!