If there's one thing that's better than sipping on a refreshing beverage and feeling fruity on a warm summer's day, it's doing all of that on a rooftop. Rooftop bars have only grown in popularity in recent years, with the lovely spots popping up on top of skyscrapers, car parks, and even office buildings. We love them, and we know you love them. It's why you're here, after all. 
So, what about Singapore? Does it have rooftop bars? Yes! Yes, it does. So, if you're heading there this year and want some recommendations, you're in for a treat. We've chosen the best rooftop bars in Singapore and put them in this handy list. Please sit back and discover our picks for the best rooftop bars in Singapore...right...about...now. 
Including:
1-Arden
Levant
Sky Lido
Atico Lounge
SKAI Bar
and more!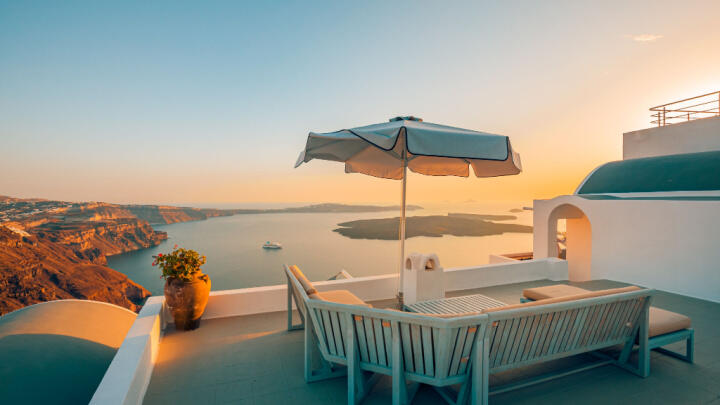 SKAI Bar is many things, but one of those is not short. In fact, at 70 stories high, it's the tallest rooftop bar on this list. Does that make it one of the best rooftop bars in Singapore? We'll let you be the judge. 
Overlooking Marina Bay, fun-seekers will be treated to a host of wines from all over the planet. Really, wine is their thing, so if you don't know your Pinot Noir from your Pinot Grigio, or a Rapace sounds like something a DJ would use, then perhaps SKAI Bar isn't the rooftop bar for you.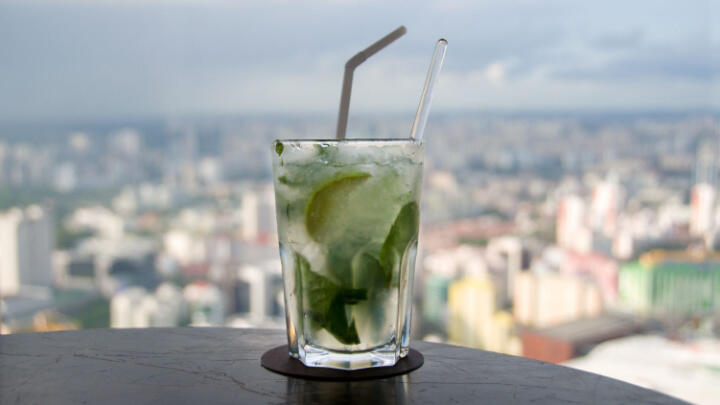 If you're looking for space to stretch out, then Sky Lido has 6,000 glorious square feet of the stuff. And, with all that space, you'll need something to fill it up. How about some food prepared by gourmet chef Gabriel Cher? Yep, that'll do. 
With everything from pasta to pizza on offer, you can make an evening of it. Plus, we still haven't mentioned the drinks. Divine, take our word for it. With a list longer than your arm, highlights include the signature cocktails prepped by the specialists. Go see, go eat, and go drink. Then, sit back and lounge the evening away.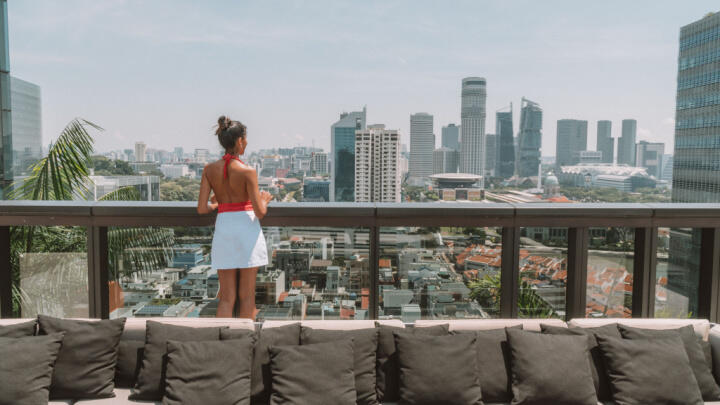 Sitting tall at 56 stories high, the Atico Lounge gives you fantastic views of the island while you get to sip on some fantastic drinks. To us, that looks like every rooftop bar box ticked. 
Its drinks offering come from all over the world. Expect Italian Negronis, Japanese Highballs, and Caribbean Purple Rains all to share the stage. And, with pumping music to keep the night going, you can drink long into the early hours. Just make sure to drink some water before you bed down, or you'll suffer an absolutely epic hangover.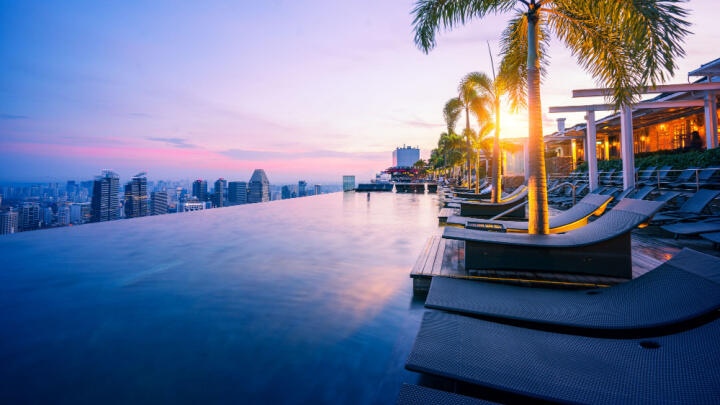 If you like a little class with your rooftop endeavors, then 1-Arden is the spot for you. Sitting pretty at 51 stories, you'll also get a fantastic view from its massive windows. Truly a summer spot if ever there was one. 
You'll also be treated to a delightful drinks menu, featuring the best Australian wines money can buy, as well as cocktails made with ingredients from the adjacent garden. Sustainable and swanky? It doesn't get much better than that.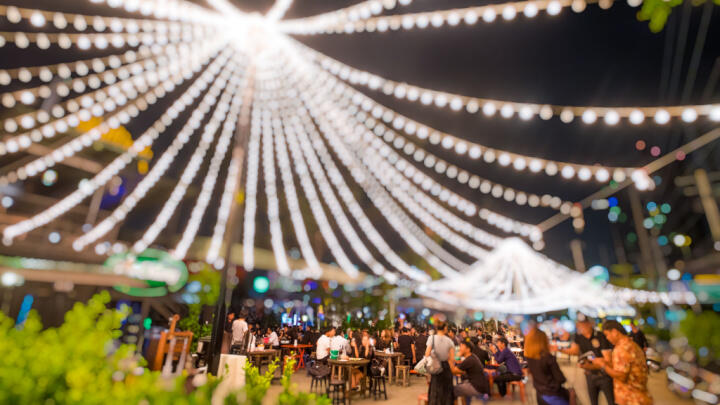 If you're a fan of the amber nectar, then Level 33 might be more on your...level. This microbrewery/rooftop bar not only provides delightful views of the Marina Bay and Financial Centre, but it also lets you sip on some beautiful craft beers.
Many of them are brewed on-site, so you'll likely be trying some beers that are new to you. But variety is the spice of life, so give thanks to the beer gods, drink the amber goodness, and give praise to them. Yay.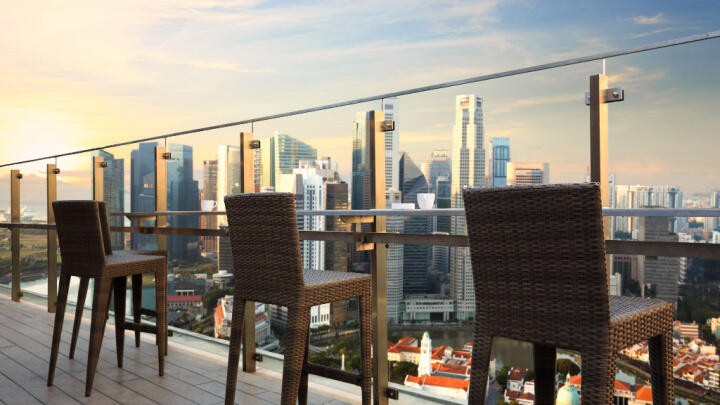 If you're in the market for some locally-inspired cocktails, then look no further than Kinki Restaurant and Bar. Exiting the elevator, you'll discover a chic rooftop bar full of booze-mixing opportunities. 
The Gin Assam Boi is one such local culprit, made with gin, rum, and a dash of sweet pineapple juice. Or, take a punt on the Aurora Polaris, which combines the botanical delights of local gin with a dash of lime and a helping of grapefruit juice. Refreshed? You will be. Inebriated? Most likely.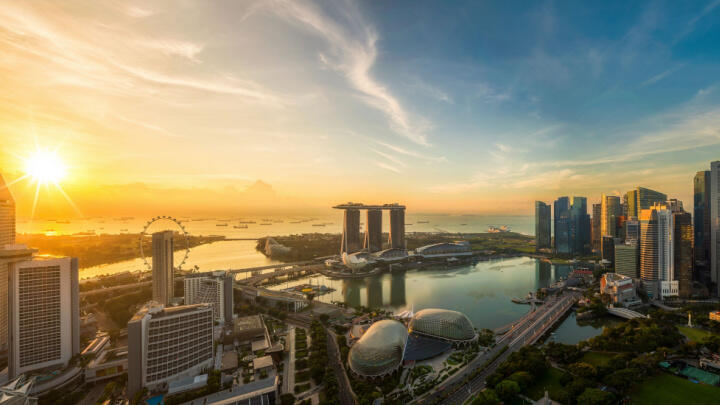 39 floors above the ground, you'll find the comically-named Mr. Stork Rooftop Bar. But don't let the name fool you, because babies aren't even allowed up here. Nothing but adults and great cocktails as far as the eye can see. 
Thanks to a combination of great views of the skyline and a multitude of fruity cocktails to keep you cool, some may say Mr. Stork's is one of the best rooftop bars in Singapore. Will you agree? Only time, and a timely visit, will tell.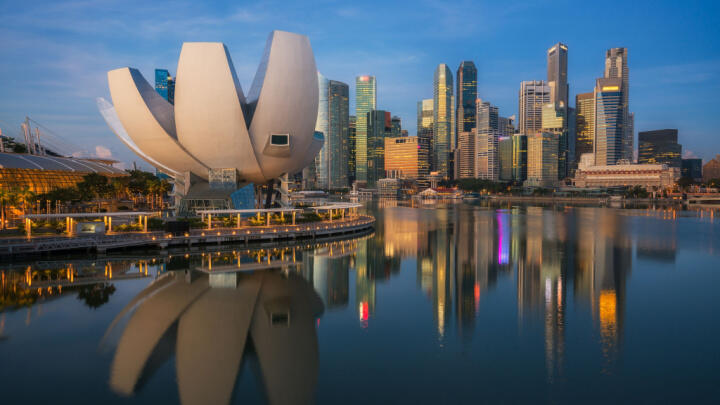 If you're hankering for a snack and love the rich, healthy morsels found in the Mediterranean, then Levant is arguably one of the best rooftop bars in Singapore. 
Alongside some Mediterranean-themed cocktails like the Greek Forest, you'll also have a menu of Mezzo-style bites to help see off those hunger pangs. And, with views of the Tanjong Pagar neighborhood to keep you company, you'll be all set for an evening of deserved R & R. 
And those were our picks for the best rooftop bars in Singapore? Want to make the most of your vacation? Why not check out the amazing repertoire of destinations that Go City has on offer? With our Explorer Pass and All-Inclusive Pass, you can work Singapore's best attractions around your vacation itinerary! So, what are you waiting for?