It's your birthday, congratulations! The fact you're spending it in Singapore means you're a lucky person indeed, so let's make the most of it. We've put together a little guide to ensure your birthday in Singapore will be one to remember.
Universal Studios Singapore
AJ Hackett Sentosa's Giant Swing
Nature Kayaking Adventure at Pulau Ubin
Sentosa 4D AdventureLand
Virtual Reality Fighter Jet Experience
Puzzle Hunts
Raffles Courtyard
Tiger Brewery Tour
CÉ LA VI SkyBar
You may be a year older, but that's not slowing you down. Get the adrenaline pumping with a trip to Universal Studios Singapore - the only Universal Studios park in Southeast Asia. Take your pick from the seven themed areas: Hollywood, New York, Sci-Fi City, Ancient Egypt, The Lost World, Far Far Away, and Madagascar.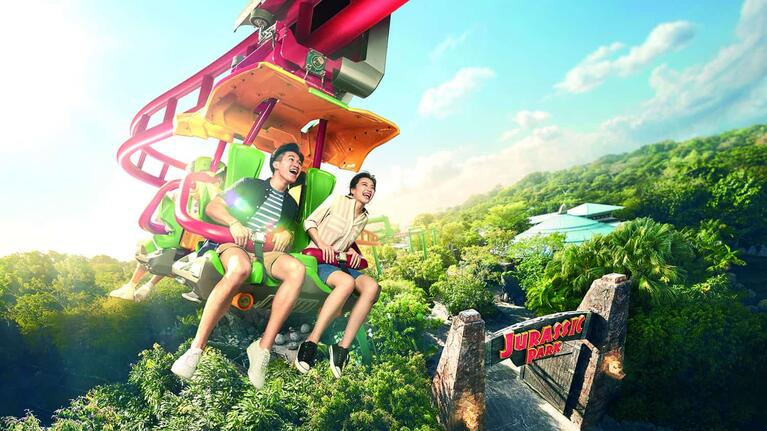 Enjoy white-knuckle rides like Battlestar Galactica or Revenge of the Mummy, or celebrate a more leisurely, if not a little wetter, birthday party drifting along with the Jurassic Park Rapids Adventure.
Plenty of dining options, selfie opportunities, and the chance to grab a cold beverage or two to cool down - a trip to Universal Studios Singapore is a fine choice for those still young at heart, no matter how many candles are on your cake.
Hungry for more action? Head over to AJ Hackett Sentosa's Giant Swing. 40 meters above the ground, you'll enjoy the stunning, peaceful, panoramic view of the city, before launching through the air at speeds up to 120kph!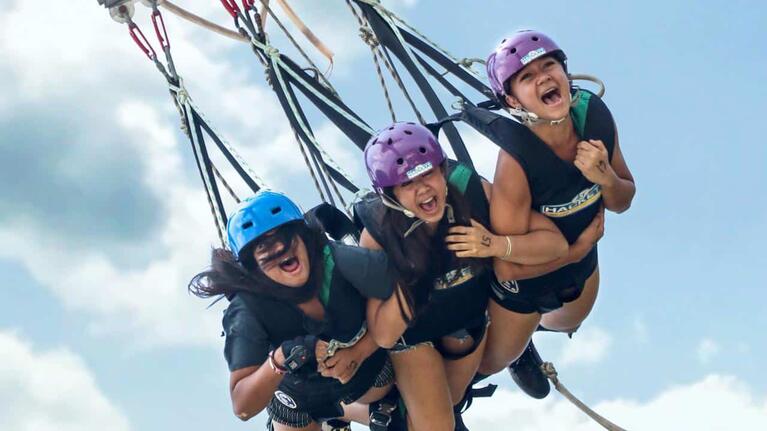 If you want to slow things down while still keeping the level of awesome nice and high, how about a nature kayaking adventure across the open ocean? When your friends ask how you spent your birthday, tell them you kayaked around a tropical island, before navigating mangroves surrounded by otters, kingfishers, and eagles.
If that's all a little too 'outdoorsy' for you, how about moving indoors and celebrating your birthday in 4D? Sentosa 4D AdventureLand combines all the thrills of a theme park without ever leaving your seat. Choose from a mysterious island, the Wild West, an old mine, or a fantasy land. All use state-of-the-art technology to provide an incredibly immersive experience - feel, touch, smell, and hear every crazy detail.
More? You want more excitement? Okay, then what are you waiting for? Go fly a fighter jet! From the Grand Canyon to the Golden Gate Bridge, the Virtual Reality Fighter Jet Experience is as close as it comes to flying a real jet plane. The pre-flight briefing ensures you're familiar with the controls before you take to the open skies and live your Top Gun fantasy.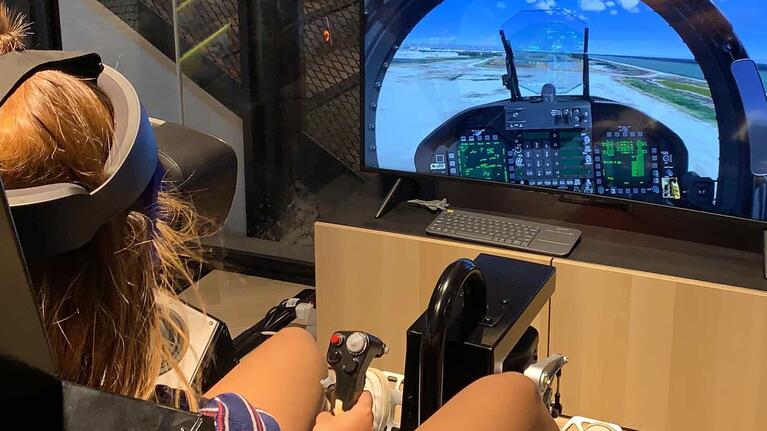 A birthday with friends is always more fun, and what better way to bond than putting your heads together and solving brain-twisting clues in a crazy puzzle hunt?
Puzzle Hunt in Fort Canning Park is a military-themed outdoor adventure, where you'll take on the role of soldiers on a quest to discover the hidden secrets of Singapore's army. Traversing Canning Park, you run around searching for clues and puzzles to solve.
Puzzle Hunt in Little India sees you assume the role of a code breaker, helping an archaeologist dig up clues to unlock a secret treasure chest. Work as a team to solve the riddles while exploring this stunning, iconic area of Singapore.
Fancy being an advisor to the King who's lost his memory? Puzzle Hunt in Chinatown combines deciphering clues with a fun learning experience, teaching you all about the history and modern-day culture in Chinatown.
These puzzle experiences are an excellent way to get off the beaten path and gain a unique perspective of the city, all while having fun with friends.
For a little more adult fun, how about exploring the cultural beverages of Singapore?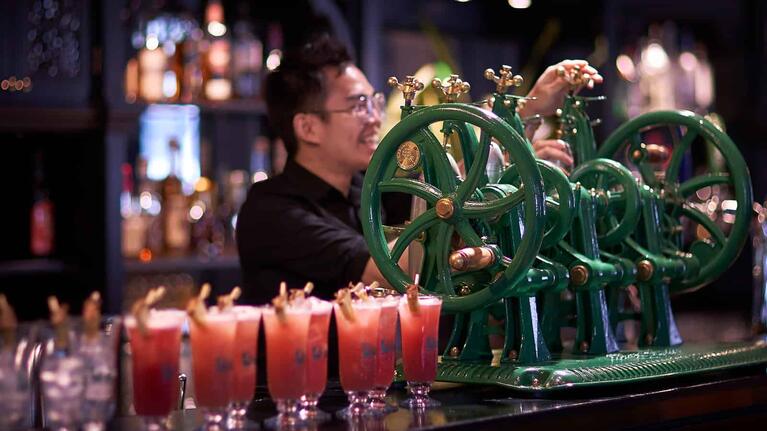 You may have tried a Singapore Sling cocktail before, but have you ever had one in Singapore, surrounded by swaying palm trees and majestic white arches, in the very bar that invented the cocktail? No? Then your birthday party needs to swing by Raffles Courtyard and Long Bar.
If you're a beer connoisseur, why not explore the history behind Singapore's most famous beer, Tiger? Take a journey from milling the grain, to packaging and labeling, to the best part of all - pouring the perfect pint! Taking a tour of the Tiger Brewery will leave your head full of knowledge and your belly full of happiness.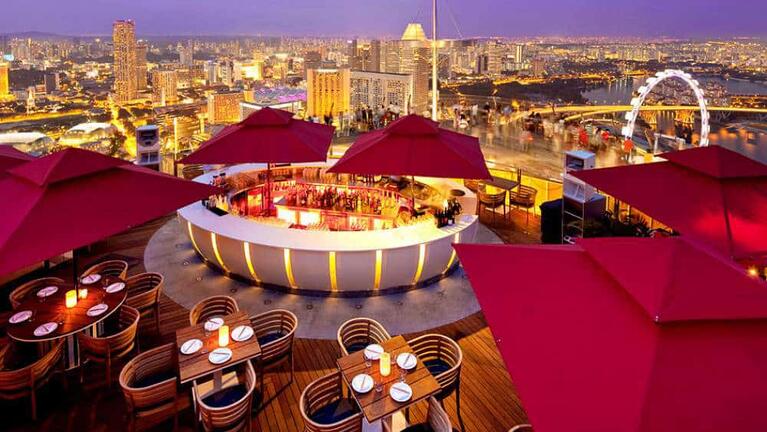 Pouring your own perfect pint is a great experience, but it is your birthday after all. You shouldn't have to lift a finger. If you want the drinks to come to you, treat yourself to an evening of luxury at CÉ LA VI SkyBar at Marina Bay Sands. Sat in the VIP section, 360-degree panoramic views of the city all around, and a frosty beverage in your hand... today is your day!
The only question left - how are you going to top it next year?
Save on Admission to Top Singapore Attractions
Explore the best things to do with a pass for Singapore by Go City®. Select from top attractions with our All-Inclusive and Explorer passes, where you'll enjoy access to galleries, museums, tours much more.
Share Your Adventure with Us
Tag @GoCity in your vacation photos and we'll feature you on our page. Follow the Go City Instagram and Facebook channels for exclusive competitions, special offers and events to help you make the most of your travels.