Stockholm is a marvel of engineering and architectural delights. Renaissance-style buildings sit alongside art deco, narrow lanes morph into wide promenades and more than 50 bridges connect the 14 islands of the archipelago that make up this unique and captivating capital of Sweden. There's plenty for the art and history lover too, with churches, royal residences and around 100 museums to choose from. There's so much to do, in fact, that the hard part is narrowing it down to the best choices for your first visit. That's why we've put together this 2-day itinerary which takes in old and new, art and architecture, land and water. It covers:
Gamla Stan

Storkyrkan Church

The Royal Palace

Nobel Prize Museum

Ostermalm & nightlife

Boat tours

Djurgarden and museums

Sodermalm
Day 1: Morning – Bus tour and Gamla Stan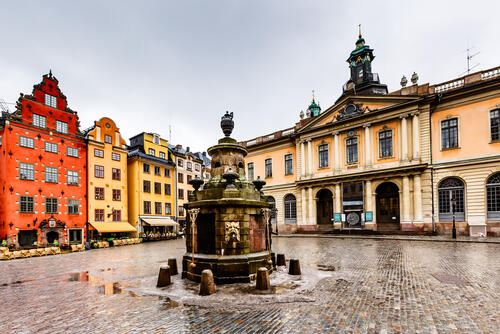 Since you've got two days, spend the first morning getting your bearings and learning a bit about the city on a Hop-On Hop-Off bus tour. Start at Kungsträdgården, where it's worth checking out the underground art and sculptures in the Metro station, then jump on the bus and ride the whole circuit. Take in City Hall, Djurgarden and the neighborhoods of Ostermalm and Sodermalm before getting off at Gamla Stan, where you can spend the rest of the morning exploring the old town.
Gamla Stan is the oldest district in the city, with some parts dating back to the 1300s. Wander through the cobbled lanes and squeeze through tiny medieval streets, marvel at artisan and craft shop windows and stop for a coffee somewhere just to soak up the old town ambiance. Be sure to have a look inside the Storkyrkan Church, site of many Swedish royal weddings, and see if you can spot the wooden statue of St George and the Dragon or the 17th-century French baroque-style pulpit. Find a café for some traditional meatballs for lunch or grab a pastry to go, then head for the Royal Palace for an afternoon of glitz and grandeur.
Day 1: Afternoon – Royal Palace and museums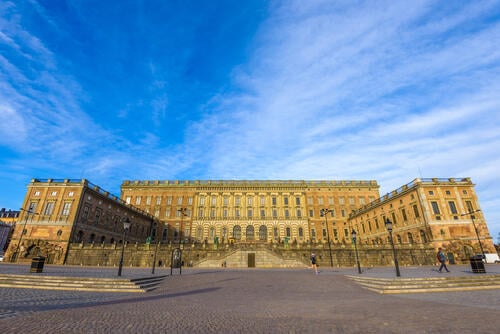 If you're outside the palace at 12:15 (or 1:15 on Sundays) you'll see the changing of the guard, a 40-minute ceremony of soldiers parading in formation, sometimes on horseback or with marching bands. Afterwards, head inside to explore the staterooms and apartments of the King's official residence, which was constructed between 1697 and 1754 after the previous castle was destroyed in a fire. The palace now contains over 600 rooms and visitors can see banqueting halls where state ceremonies are held, four separate museums and an impressive collection of artworks and artifacts. With two days in Stockholm, it's worth spending a couple of hours getting a glimpse into Swedish royal life.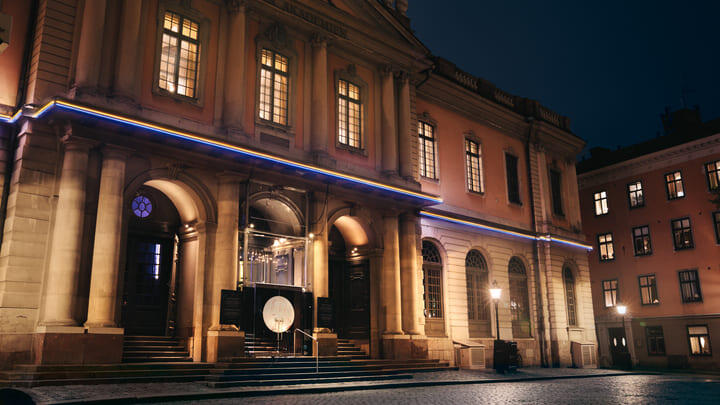 An afternoon at the Nobel Prize Museum is an afternoon well spent. Meet scientists, writers and freedom fighters who've all contributed to the benefit of humankind. With awards given out since 1901, there's plenty of history to explore; see how the stories of the Nobel Prize laureates come to life through videos, unique artifacts and guided tours. Bistro Nobel serves up all sorts of delicious lunches and afternoon snacks, so it's the perfect place for an afternoon pit stop. Spend some time in the museum shop where you can purchase postcards, books, the Museum's own tea blend and even your very own Nobel Prize medal! 
Alternatively, you can head over the Riddarholm Bridge to the church of the same name, which is the burial place of the Swedish monarchy. It sits on the site of an old abbey and has sections dating to the 12th century, making it one of the oldest churches in the city. From there you can walk over to City Hall and climb the tower for 360 views over the city, or wander along the waterfront and find a nice spot for a late-afternoon aperitif.
Day 1: Evening – Nightlife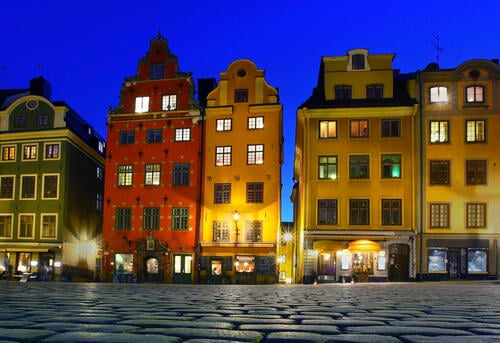 Head east towards the suburb of Ostermalm to find elegant streets lined with classy restaurants serving traditional and international food. This suburb also has a lively nightlife scene with many clubs, although keep note that you will probably have to meet certain dress standards to get in. If you're after a more casual evening, head back into Gamla Stan where you'll find bars and pubs offering live music and Swedish ales, or join a pub crawl if you're in the mood for a bit of variety. If you're feeling lucky, you could spend the evening at the Casino Cosmopol near the central station, a stylish art deco building with glittering chandeliers, wall murals and a grand vaulted ceiling.
Day 2: Morning – Boat tour

Blow off the cobwebs from last night by taking to the sea in the morning. Enjoy views of the city from the water on the Bridges of Stockholm tour, or take your time on a longer tour of the archipelago, where you'll ride a historic ship around the islands and lagoons and perhaps take advantage of the on board restaurant. Or you could simply use your Hop-On Hop-Off boat ticket and ride the entire circuit around the inner waters of the city. When you're done, head to (or hop off at) Djurgarden and grab some lunch – or a picnic in the park – before hitting the museums in the afternoon.
Day 2: Afternoon – Djurgarden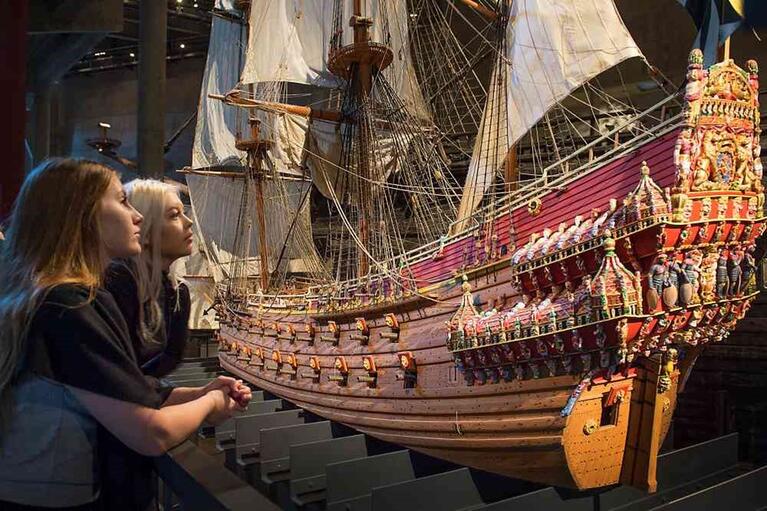 Spend your second afternoon exploring the royal island of Djurgarden. It's owned by the King of Sweden but members of the public can access it any time for its gardens, restaurants, museums and theme parks. We recommend choosing one or two to explore: if you're into Nordic history then the Viking Museum is bound to pique your interest, or if you're interested in naval history in general you may prefer the unique and impressive Vasa Museum, which contains the surprisingly complete wreck of a 17th-century warship that was recovered in 1961, along with a remarkable collection of artifacts and objects.
If you prefer the fresh air, you can explore the open-air Skansen museum, which charts the history of Swedish life before the industrial revolution, or warm up in the Museum of Spirits, where you'll learn about the history of gin, vodka and other tipples, and will have the chance to sample some if you need a pick-me-up.
Day 2: Evening – Sodermalm and Skinnarviksberget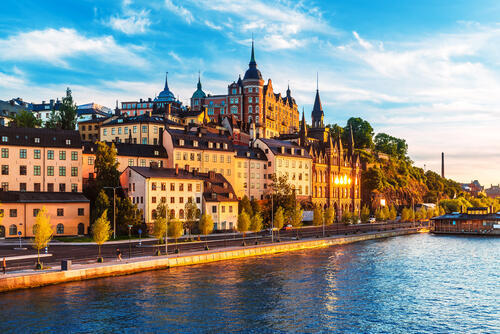 From Djurgarden grab a boat over to H. Fotografiska and wander around the suburbs of Katarina-Sofia for a charm recharge. Be sure to go past the Katarina Church, recognizable from its yellow and white exterior and imposing dome, and the Sofia Church atop a nearby hill. From here, you can hang around the district of Sodermalm, where you'll find plenty of restaurants and buzzing nightlife, or walk over to Skinnarviksparken, a public park on the waterfront across from City Hall. There are restaurants here too, and you can finish your time in Stockholm with a walk up the hill of Skinnarviksberget for sunset or night-time views over the whole city.
See it all with Go City
With two days in Stockholm, you can see everything from museums and churches to hilltop views and far-out islands. Save money on dozens of attractions with Go City and make sure you don't miss a thing!