So, today's your birthday. Happy birthday! Another year younger. Better still, you're in Stockholm, you lucky thing. But how to spend your day in this city of tranquil canals, romantic bridges, world-class museums, beautiful parks and swoonsome medieval squares? There are so many things to do in Stockholm for a birthday treat that it can sometimes feel overwhelming. But fear not: we're here to help with a fun Stockholm itinerary that's all-but guaranteed to make your day extra-special.
Morning
Did you know it's traditional for Swedish families to sing the birthday boy or girl awake with a rousing rendition of the celebratory song Ja, må han leva? Knock this custom on the head by promising a slow and painful death to anyone who might attempt it, thus ensuring your special day begins right, i.e. with a lovely long lie-in. Suitably refreshed, take your sweet time to get ready before venturing out for a lazy breakfast. 
Breakfast in Gamla Stan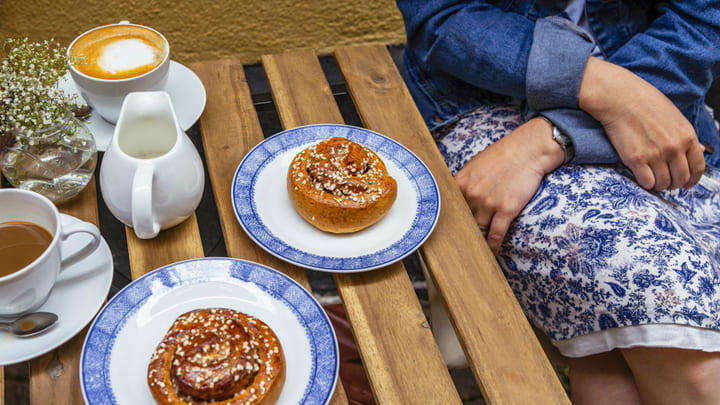 Known as Gamla Stan, Stockholm's old town is a fairytale jumble of medieval squares linked by cobbled alleyways and chock full of characterful old buildings. Stroll to Stortorget, the city's main square, where regal 17th-century townhouses in a rainbow of fruity colors – lemon yellow, lime green, tomato red – overlook a broad cobbled piazza, the oldest (and highest) in town.
You can grab still-warm cinnamon and cardamom buns from the traditional Swedish bakeries on and around the square, and enjoy with a coffee perched on the square's huge iron benches. Or, for something a bit more special, head for a café (there are even some on the ground floors of those spectacular townhouses), find a window seat and watch the world go by as you work your way slowly through rivers of yogurt and mountains of fluffy pancakes smothered in tangy lingonberry jam and life-changingly delicious buttermilk syrup.
Sauna and Swim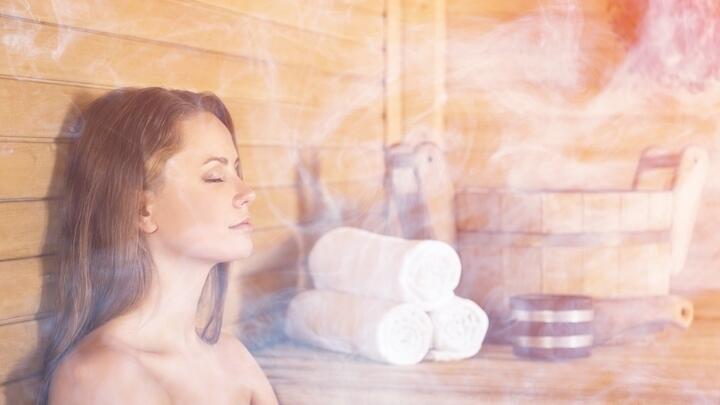 Assuming you can still move after that enormous birthday breakfast, why not do as the Swedes do and mosey on over to the nearest bathhouse to revive yourself in a steamy sauna? Just across the bridge in the bustling Norrmalm district, Centralbadet is one of the city's most popular, its kitschy art nouveau building housing several tiled saunas and a large swimming pool. Or get closer to nature at Hellasgården, where traditional wooden saunas afford lovely views of the green landscape. Hardy souls can also take a dip in the lake outside. Yes, even in winter, when a large hole is cut in the ice for this very purpose. 
Shopping in Södermalm
Thaw your frozen bones in trendy Södermalm, where the area south of Folkungagatan is so achingly cool it even has its own truncated nickname: SoFo. Here's where to shop independent boutiques for one-off fashions, artisan jewelry, vintage goodies, homeware, vinyl records, second-hand books and more. There are also dozens of laid back cafés here, in case you're ready for another cinnamon bun already.
Afternoon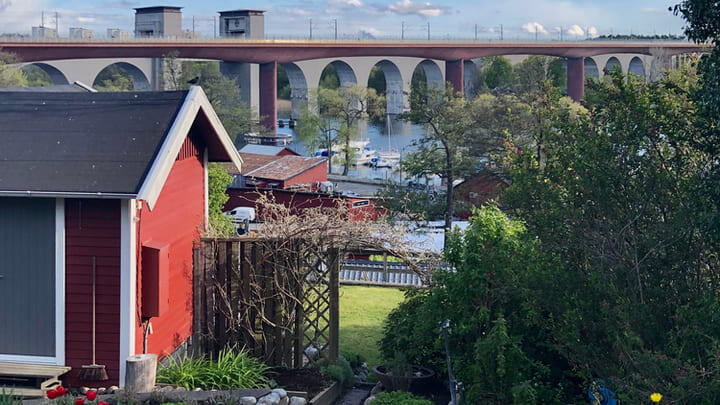 Before leaving SoFo, make sure to visit Urban Deli, a favorite hipster hangout on Nytorget square, to pick up armfuls of freshly baked sourdough, Swedish cheeses and cured meats for lunch on the go. Picnic right there on the square's central lawn or hoof it over to pretty Tantolunden park and find a spot on its grassy slopes or on the small sandy beach where, if weather permits, you can even have a quick dip.
Park Life
As you're already here, it would make perfect sense to stroll the verdant hills of Tantolunden, snapping the tiny, brightly painted wooden cottages in and around its cute allotments, and admiring the views across the bay. But if you're looking for something a little more lively, head over to Djurgården, Stockholm's great green playground, where there are any number of fun birthday activities to choose from. Chief amongst these is Skansen, a huge living history park that contains a zoo and a full-scale replica of a 19th-century Swedish town, complete with craftspeople in period dress. Arrive in style by taking the old-fashioned funicular railway up the hill.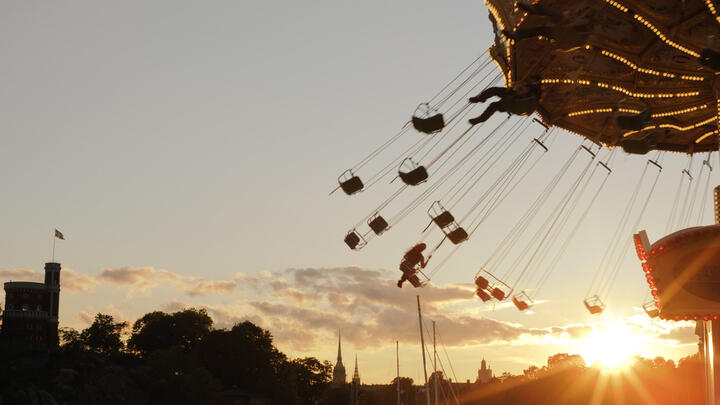 Further thrills and spills are on offer at nearby Gröna Lund, Sweden's oldest amusement park. Brave the rickety old wooden rollercoaster or scare yourself silly on the latest hi-tech vertical drop rides. This verdant island is also home to several more museums, including the immersive Viking Museum and another that's dedicated to all things Benny, Björn, Frida and Agnetha, where you can bust your best dancing queen moves alongside holographic ABBA avatars and belt out your best Super Trouper in the karaoke booth. 
Fika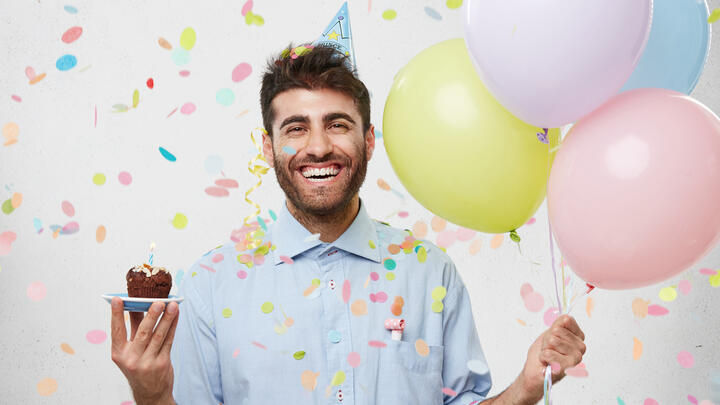 Perhaps one of Sweden's greatest contributions to the world (and yes, we're aware of ABBA, meatballs and flat-pack furniture), fika is the simple Scandinavian art of enjoying coffee and a sweet treat with friends. As it's your birthday, that sweet treat should certainly be the most enormous and elaborate slab of gateau you can lay your hands on. And now (not at 7am) is the time to demand your traveling companions serenade you with a rendition of Happy Birthday.
Evening
Stockholm has no shortage of great dining options from upscale Michelin-starred restaurants (Gastrologik; Operakalleren) to down and dirty meatball joints (Meatballs for the People; Bakfickan), all of which are exceptional in their own ways. But if you're looking for something truly memorable for your birthday, there are a few more quirky options out there…
Dinner Cruise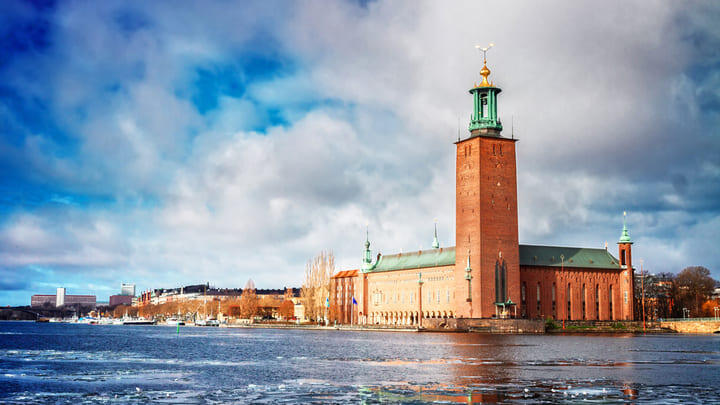 Ok sure, a city center boat trip is unlikely to yield the finest food you've ever tasted. But even if the food is forgettable, those swoonsome views of the illuminated city skyline, with lights reflected in the rippling water, are not. Sip a glass of champagne and enjoy three courses of tasty Swedish fare as you cruise past Stockholm icons including Gamla Stan, the soaring City Hall and majestic Drottningholm Palace.
Dining with a Difference
Ok mateys, here's another quirky dining option that might shiver your timbers. Lasse i Gatan is (in case you hadn't worked it out from our labored pirate references) a pirate-themed restaurant in the old town, complete with staff in full seafaring costume and hearty sharing platters served in huge stone vaults. Dine at Norra Brunn for a giggle-tastic side serving of live stand-up (usually in Swedish, sometimes in English), or wrap up warm for cocktails in a traditional ice bar. Yes, that's a bar made entirely of ice. 
Save on things to do in Stockholm for a birthday
Save on admission to Stockholm attractions with Go City. Check out @GoCity on Instagram and Facebook for the latest top tips and attraction info.