Stockholm's 14 islands serve up a veritable smorgasbord of delicious things for grown-ups to see and do, from snapping Instagram-quality pics around the old town to visiting the city's dozens of world-class galleries and museums. There's also a grand palace, a regal city hall, fantastic canal cruises (obvs) and some of the best meatballs and cinnamon buns you'll find on the entire planet. Dive in to discover our pick of the best things to do in Stockholm for adults.
Get Snap-Happy in the Old Town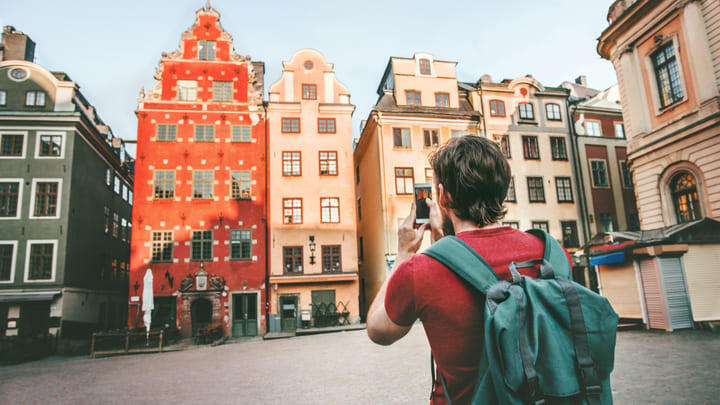 Grab your camera and head straight for the cobbles and spires of Gamla Stan, Stockholm's beautifully preserved medieval old town. We recommend picking up a coffee and traditional cinnamon bun from one of the bakeries and pausing a moment to take it all in. Trust us: sinking your teeth into a sweet, sticky, still-warm pastry as you gaze in awe at the fairytale candy-colored buildings that line Stortorget, the main square, is about as good an introduction to Stockholm as you're likely to find.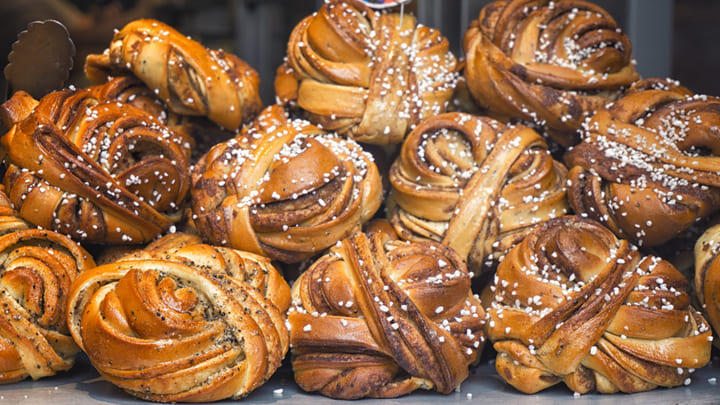 Suitably fortified, it's time to get snapping. Tick off those seriously photogenic gabled townhouses – all spicy turmeric yellows, chili reds and cactus greens – before checking out the Nobel Prize Museum, set inside the stately former Stock Exchange Building. Then make for the baroque medieval confection that is Stockholm Cathedral (Storkyran), the city's oldest church, where the copper bell tower's gorgeous green patina, the soaring vaulted interiors and artifacts including a 15th-century wooden sculpture of St George and the Dragon are an amateur snapper's dream come true.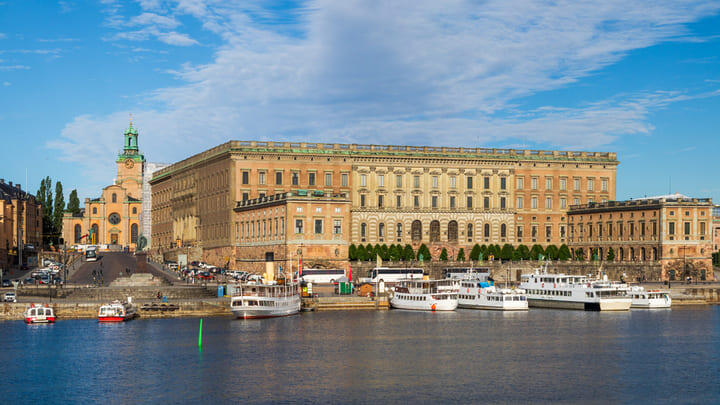 Take in the almost comically opulent Royal Palace – official residence of the Swedish monarch – then head south to the series of narrow cobblestone lanes that lead down to the waterfront. It's here you'll find Mårten Trotzigs Gränd, Stockholm's narrowest alley, which tapers to a mere 90 centimeters across. Take a deep breath, be grateful you turned down that second cinnamon bun and pray you don't meet anyone coming in the opposite direction as you squeeze through.
Fairytale snaps well and truly bagged, hop in a cab to see how the experts do it at Fotografiska. This striking art nouveau customs house on the Södermalm waterfront has hosted photographic exhibitions from the likes of Annie Liebowitz and Robert Mapplethorpe and boasts an equally eye-catching restaurant with splendid views across the water to the old town.
Take in Stockholm's Fine Art and Culture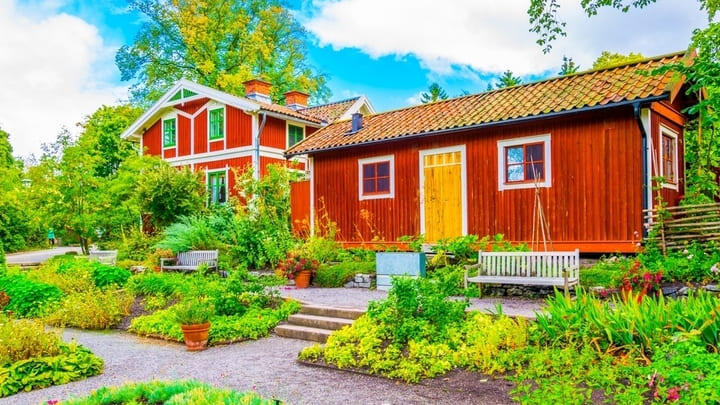 There's plenty more for adults to do on Stockholm's Djurgården island – and kids, too! Here's where you'll find Sweden's oldest amusement park, Gröna Lund, as well as the world's best-preserved 17th-century warship at the Vasa Museum, and arguably the jewel in Djurgården's crown: Skansen. Skansen is an open-air living history museum with over 150 historic buildings imported from all over Sweden and a full-scale replica of a 19th-century Swedish town to explore. Say hej (hello) to traditional craftspeople in full period costume as they ply their trades and demonstrate their skills as tanners, glass-blowers, cobblers and more, then take a stroll among the picturesque gardens and visit the small zoo for ferociously cute Nordic critters including otters, brown bears and majestic moose.
Take a chance on the interactive ABBA Museum. It doesn't cost much money money money to get in and you'll feel like a dancing queen by the time you're done. Ok ok, we'll stop with the shoe-horned ABBA references now. Check out the famous costumes, gold discs and other memorabilia on display, then lose your inhibitions and really go for it: dedicated super troupers (sorry!) can even sing along to ABBA's greatest hits in a karaoke booth and bust out their best dance moves on stage alongside holographic avatars of Benny, Björn, Agnetha and Frida. Mamma mia!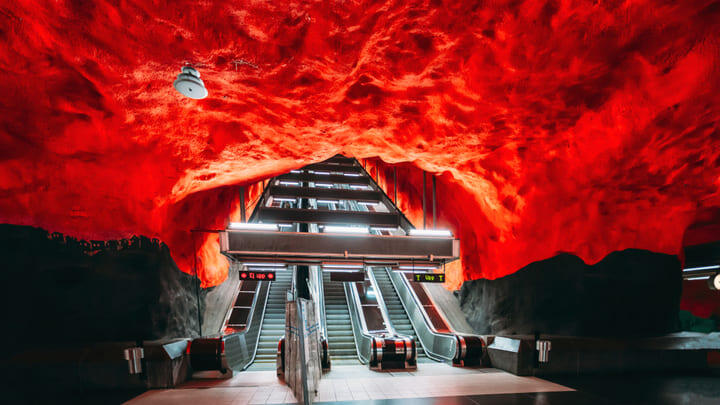 Looking for something a little more… highbrow? The Moderna Museet on tiny Skeppsholmen island boasts a fine collection of modern and contemporary art, including pieces by Picasso, Dalí and Magritte as well as close to 5,000 works by artists from the Nordic regions. There's an extensive sculpture garden and, best of all, entry is free! Also gratis (but for the price of a metro ticket) is the eye-popping art that covers the cavern-like walls at 90 of Stockholm's 100-or-so subway stations, often dubbed 'the world's longest art gallery'. Don't miss the show-stopping scorched earth hellscape at Rådhuset and the delicate fluorescent lights at Odenplan, modeled on the jagged heart-rate patterns produced by the artist's son at birth. 
Sample the Local Delicacies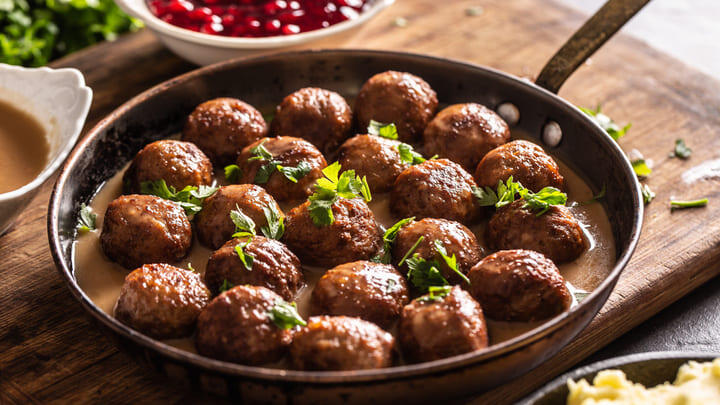 So, you've already ticked off the essential cinnamon bun at least once (and probably more). But how about surströmming? This Swedish delicacy is a tinned, fermented Baltic Sea herring that smells very strongly – and let's not beat about the bush here – of rotten eggs. If that's a bit much for you (and your fellow diners), how about local lunchtime favorite skagenröra: a great pile of shrimp and mayo stacked high on rye bread, topped with dill and served with salad.
And then there's the humble meatball. If your experience of Swedish meatballs is limited to guiltily guzzling a plateful after a stressful Saturday afternoon shopping in IKEA, prepare to be dazzled. You'll find these more or less everywhere in Stockholm, but there are worse places to start your meatball odyssey than at the aptly named Meatballs for the People near Fotografiska in Södermalm. Expect bear meat, boar meat, reindeer meat and more served in a variety of imaginative sauces.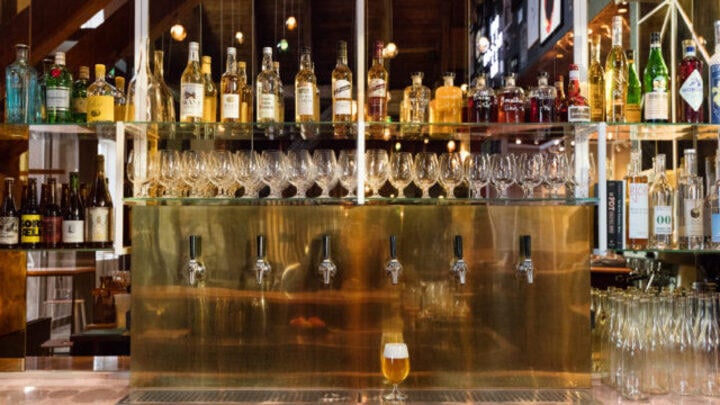 Incurable gourmands should also make a beeline for the beautifully restored covered food market in hip Östermalm. A fortress-like red-brick edifice topped with forbidding spires, Östermalms Saluhall dates back to 1888. Inside, stalls spill over with just-picked fruit and vegetables, farm-fresh meats and the day's catch, as locals chat over espresso at cute cafés and high-end restaurants serve up a variety of Nordic and international delicacies.
All this talk of food making you thirsty? The Museum of Spirits is one of Stockholm's best attractions for grown-ups, combining as it does excellent exhibitions about Sweden's boozy heritage and the opportunity to taste some of the nation's finest tipples. Sample fragrant Swedish craft gins, flavored vodkas and classic schnapps. Skål!
Save on things to do in Stockholm for adults 
Save on admission to Stockholm attractions with Go City. Check out @GoCity on Instagram and Facebook for the latest top tips and attraction info.