It's a truth universally acknowledged that teenagers are notoriously tricky to please. And even more difficult to surgically detach from their many electronic devices. Thankfully there are stacks of things to keep teens entertained in Stockholm, from high-octane thrills to world-class museums. Enough, at least, to keep the dramatic yawns and theatrical eye rolls at bay for a few hours each day. Dive in to discover some of our favorite teen-pleasing Stockholm activities, including:
Gröna Lund amusement park

Sweden's National Museum

SkyView Stockholm 

Skansen open-air museum

Hellasgården nature reserve

Stockholm library

Photographing the old town
Scratch Their Social Media Itch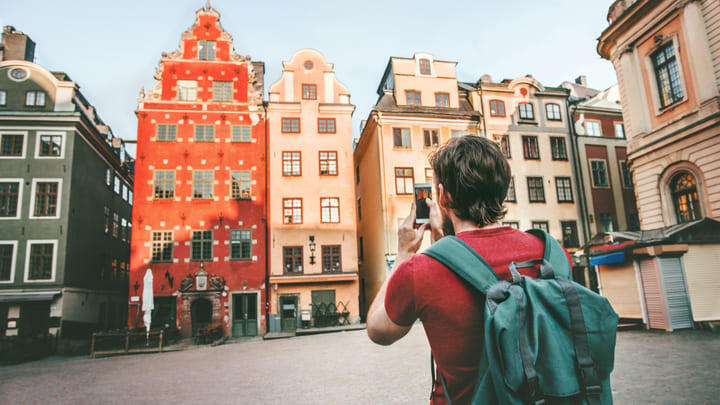 Let's face it, the only time today's teenagers feel truly alive is when racking up likes on their Instagram and TikTok feeds. Prime location for Insta-perfect pics of course include the old town, particularly cobbled Stortorget square, where the colorful gabled townhouses make for great selfie backdrops. Then there are the fine skyline views from the cliff walkway at Monteliusvägen, and the tiny painted wooden cottages in Tantolunden park on Södermalm island. While the kids are occupied, why not take the chance to explore these oh-so-photogenic places yourself, and perhaps even treat yourself to a coffee and cinnamon bun while nobody's looking.
Gröna Lund amusement park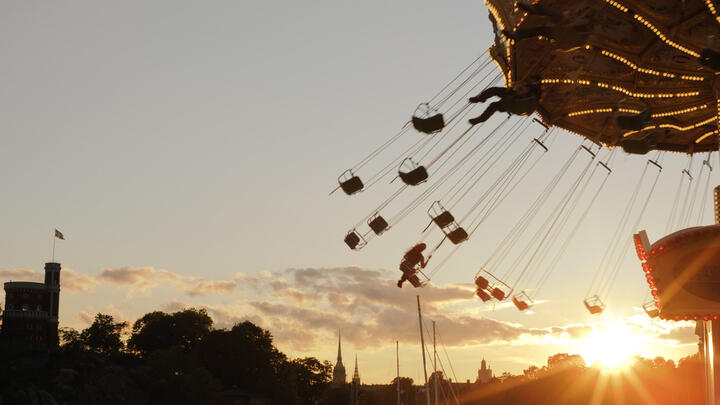 We defy any teen, no matter how cool they think they are, not to be seduced by the thrills, spills and old-fashioned entertainments at Gröna Lund, a Stockholm icon and the oldest amusement park in the country. The heart-stopping white knuckle rides run the gamut from terrifying vertical drops to the latest suspended roller coasters and their rickety old wooden counterparts. Fear not though: there are, of course, also many gentler rides for sensitive teens (and their parents), as well as traditional amusement arcades and more ice cream, fizzy drinks and sweet treats than you can shake a very large stick at.
The National Museum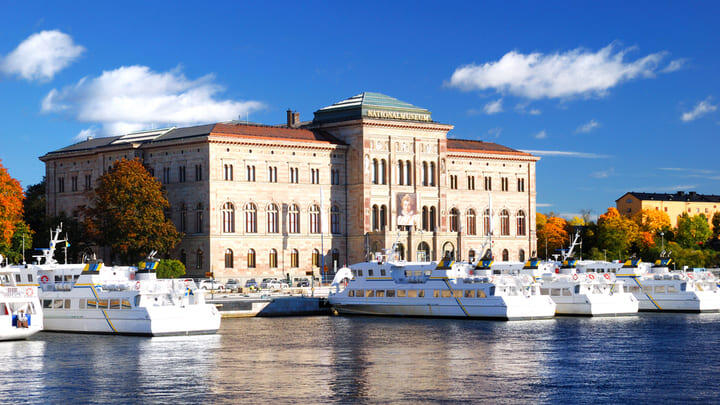 Ok ok, we get that museums aren't going to be to the taste of every self-respecting teen but, if yours have even a passing interest in fine art, Sweden's National Museum is going to be difficult to top. As well as hundreds of amazing paintings and sculptures, there's an app with loads of info and audio guides, meaning your kids can maintain their pretense of utter boredom by keeping their earphones in and feigning complete indifference as they secretly thrill to wonderful pieces by the likes of Rembrandt, Rubens, Renoir, Goya, Gauguin, Degas and Cézanne.
SkyView Stockholm
Further fab photo opps await aboard Stockholm's SkyView. Enter the glass cabin for a 20-minute ride that scales the dizzying heights of the Avicii Arena, the world's largest spherical building, known to locals as Globen. You'll enjoy widescreen views of the city, its waterways and the southern suburbs on the ascent, before returning to terra firma. Don't forget to wave to the occupants of the other pod on your way past!
Hellasgården Nature Reserve
Around 20 minutes from the city center, Hellasgården is a great place for families to let off a bit of steam. This huge outdoor playground on the shores of Lake Källtorp is surrounded by nature and there are dozens of open-air activities to get involved in. Hike the lakeside paths, play volleyball, pétanque and tennis, or take a kayak, canoe or stand-up paddleboard out onto the lake's tranquil waters. There's ice-skating and cross-country skiing in the winter months when those of a stronger constitution can also opt for a swim in the freezing waters, entered via a large hole cut into the ice. Brrrr.
Tom Tits Experiment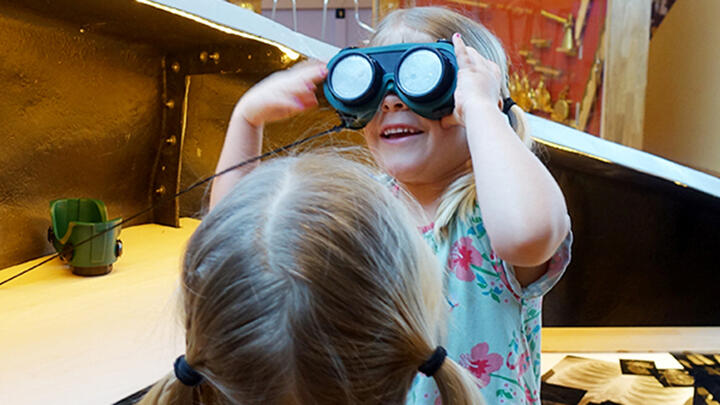 Once they've stopped snickering at the somewhat unusual name, kids are in for a fab time at Tom Tits, where interactive experiments abound and there's more than enough to keep even the most world-weary teen entertained for several hours. Learn all about the human body (and discover in gory detail how it functions), test your memory and balance and see if you can make like Houdini and escape a fiendish rope knot. There are hundreds of experiments to get involved in over four floors, as well as outdoor areas to explore in summer.
Skansen
Located on the green and pleasant island oasis of Djurgården, Skansen is a living history museum par excellence that's chock full of interesting old buildings (transplanted from elsewhere in Sweden) and craftspeople in period costume acting out Swedish life in the 1800s. There's an excellent harvest festival held here every September and a Christmas market in December complete with freshly baked ginger snaps for the kids, glögg (mulled wine) for the grown-ups and carol-singing that's sure to melt the hearts of even the hardest-to-please teens.
The Stadsbibliotek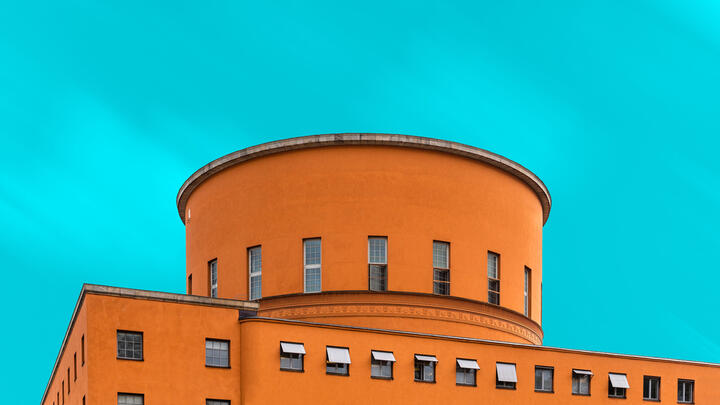 Give young bookworms a treat with a visit to Stockholm's incredible public library. Inside this vast rotunda, a cylindrical tower soars skywards, with thousands of books crammed into its gently curving shelves. It's an awesome sight and a great place for kids to enjoy a bit of downtime with some good books, from Harry Potter to Harold Pinter, the Moomins to Miss Havisham. And don't worry: there are plenty of volumes in English and other languages to explore. 
Escape Rooms
If all else fails, lock 'em up and throw away the key! In all seriousness though, Stockholm is no different to any other capital city in terms of entertainment, so you can expect escape rooms aplenty throughout the central areas. All you need do is let the kids choose a theme – bunker, zombie attack, heist and haunted photo laboratory are among the more imaginative – then enjoy some traditional Swedish fika time while the little darlings try to puzzle their way out. Good news: it should take at least an hour, giving you plenty of time for that second (or third) pastry.
Save on things to do in Stockholm for teens
Save on admission to Stockholm attractions with Go City. Check out @GoCity on Instagram and Facebook for the latest top tips and attraction info.