If you're filled with dread by the idea of trudging through even the most beautiful of medieval European old towns during a torrential downpour, tearfully clutching your ineffective umbrella, fear not! We've put together our top 10 favorite things to do in Stockholm when it rains, meaning there's no need to let a little thing like a downpour ruin your vacation. Highlights include:
Sweden's best science museum

Covered boat tours

The Swedish art of fika

Steamy saunas

A super (trouper) ABBA museum

Stunning subway art

Meatballs!
See Stockholm by Boat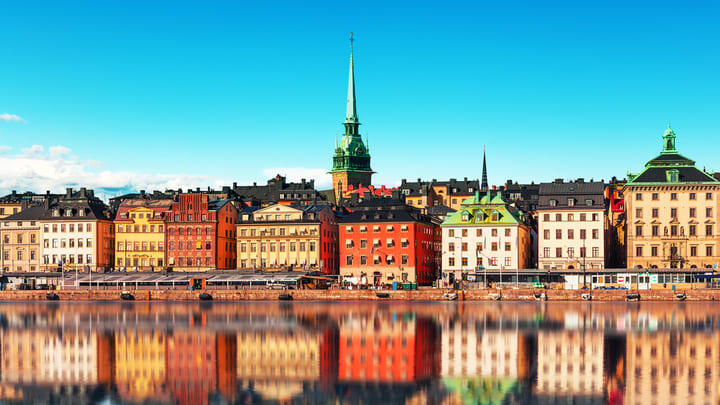 When wet weather messes with your plans… take to the water! With 14 main islands and many thousands more scattered along the length of its archipelago, Stockholm's no slouch when it comes to boat excursions. There's a huge variety to choose from, ranging from straightforward guided tours of the city center that take in attractions including the old town and pretty Djurgården island to full-throttle three-hour voyages into the archipelago with expert commentary from your guide along the way. 
Fika Like the Locals
To the Swedes, fika is so much more than a mere coffee break. It's an art, a concept, a state of mind way more nebulous than any mere cup of espresso could ever accurately convey. We foreigners can merely study the locals carefully then do our best to emulate this fine tradition. Our recommendation: find a cozy café – ideally in the medieval old town with beautiful views of, say, a cobbled alley or that amazing rainbow of gabled townhouses on Stortorget square – order coffees and sweet treats like warm cardamom or cinnamon buns, and chat about nothing in particular to your companion as rain drums against the window outside. Perfection.
Tom Tits Experiment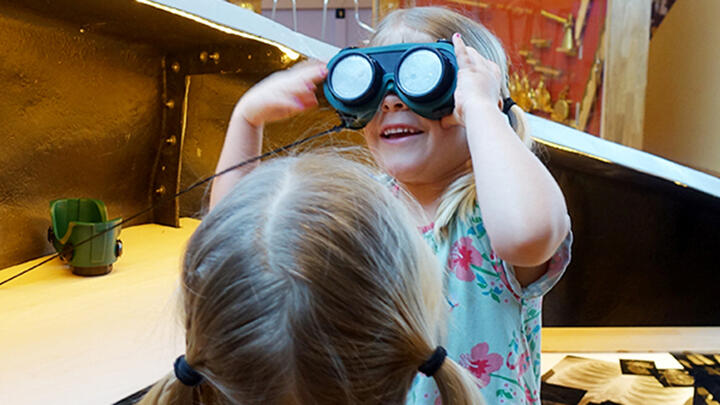 Don't be put off by the slightly unusual name (it's named after an obscure 19th-century French cartoon character): Tom Tits Experiment is an exciting extravaganza of interactive science experiments to suit all ages, and is sure to add some sparkle and sunshine to any rainy day in Stockholm. We're talking hundreds of mind-bending things to do, from cycling along a tightrope, finding out how a slinky behaves on a treadmill, defying gravity in a centrifuge and getting lost in the mirror maze. Don't forget to bag more cool puzzles and experiments in the shop on your way out.
Östermalms Saluhall
Mosey on over to the hip and happening Östermalm district where a lovingly restored Victorian food hall holds enough delights to keep you occupied until long after the skies have cleared. Inside this hugely Instagrammable red-brick market, stalls groan with fresh fruit and vegetables, colorful homemade cakes, fish fresh from the Baltic Sea and meat farmed in and around Stockholm County. Pick up armfuls of supplies for lunch back at your Airbnb, or leave the cooking to the experts and settle in for an afternoon of gourmet Nordic treats at one of the fine restaurants here.
Steamy saunas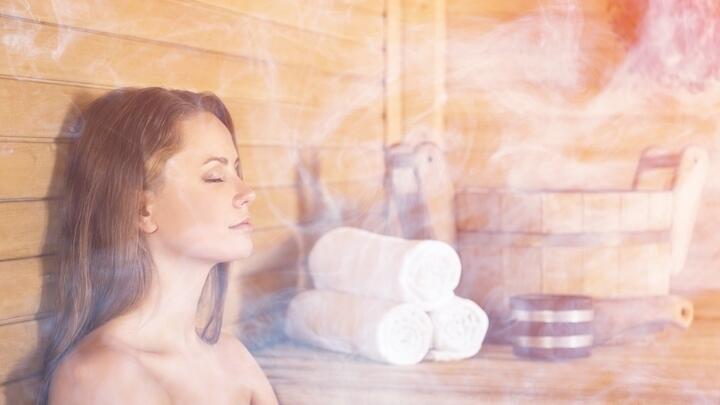 When in Stockholm, do as the Swedes do and treat yourself to a traditional sauna experience. One of the best and most popular in the area, Centralbadet is an art nouveau-style bath house located a few minutes north of the old town, offering aromatherapy herb saunas amongst other treatments. Or head out to Hellasgården for lake swimming (assuming you're hardy enough to brave the chilly water) and lovely views of the lush green landscape from the comfort of the hot sauna. Note that it's the norm to go nude in Swedish saunas (and bathing suits are actually forbidden in some), so remember to leave your towel (and prudishness) at the door.
ABBA The Museum
So guaranteed are ABBA to lift the spirits that their music should probably be available on prescription. Step out of the rain and into ABBA the Museum on the pretty island of Djurgården and you'll soon see what we mean. Sure, there are amazing stage costumes, photographs, gold discs and other memorabilia to check out here, but what you really came for was the chance to get inside a karaoke booth and belt out Mamma Mia, right? Dancing queens can even bust out their best moves alongside holographic avatars of Benny, Björn, Frida and Agnetha.
Sensational Subway Art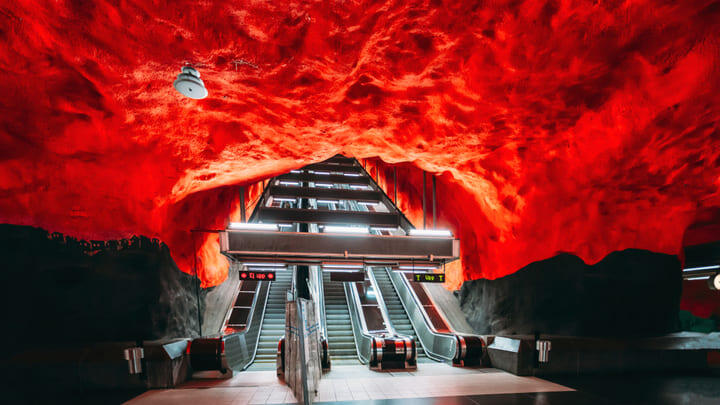 Stockholm has a plethora of fine art galleries, including Fotografiska and the (free) Moderna Museet and National Museum. Descend beneath the streets to experience yet more eye-popping contemporary art. Down here, the subway network has been dubbed 'the longest art gallery in the world' thanks to the paintings, sculptures and mosaics on display in around 90% of the stations. Grab yourself a ticket and ride the metro to Rådhuset (pictured) for the unheimlich experience of being in the deepest bowels of the earth, to Odenplan for delicate fluorescent light tubes modeled on the cardio patterns produced by a newborn child's heartbeat, and to Stadion for spirit-lifting blue skies and rainbows.
Stockholm Public Library
Hands down one of the best things to do in Stockholm on a rainy day is a visit to the city's vast Public Library (Stadsbibliotek). Fans of literature and fine architecture will be in clover inside this huge orange-red rotunda, where curved shelves crammed full of novels, poetry, reference books and more soar skywards in the cylindrical reading tower. There are plenty of English language titles here, so grab a selection, find yourself a cozy nook and get settled in until the storm outside passes.
Vasa Museum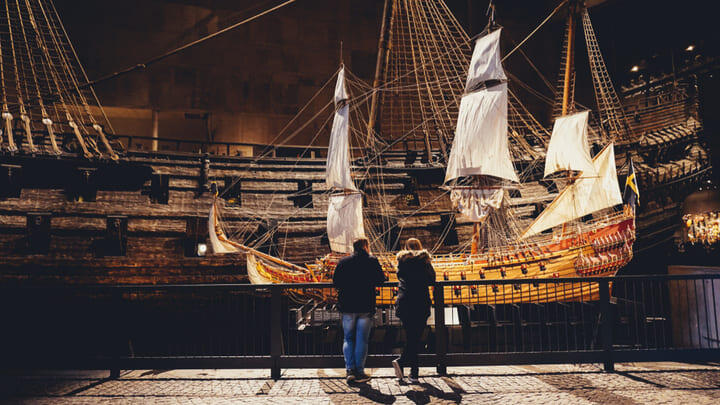 You can't miss the Vasa Museum on Djurgården island – it's the building with sails that protrude from its roof and rise high up above the treetops! Step inside to discover the forbidding royal warship that sank on its maiden voyage from Stockholm in 1628, lying untouched until its recovery centuries later in 1961. Discover the ship's fascinating history, including why it sank and how it was salvaged, and learn about life on board through the various artifacts discovered inside the Vasa when it was raised from the harbor's murky depths.
Meatballs!
Anyone who has ever spent an afternoon in IKEA will know that meatballs are as much a part of Sweden's national identity as flat-pack furniture, ABBA, schnapps and summer crayfish parties. You'll find these delicious little spheres of meat in any Stockholm café or restaurant worth its salt, but the aptly named Meatballs For The People in trendy Södermalm is as good a place to start as any. You can also, should you so desire, catch the complimentary bus from the city center to the world's biggest IKEA store, a magical place where meatball dreams are made.
Save on things to do in Stockholm when it's raining
Save on admission to Stockholm attractions with Go City. Check out @GoCity on Instagram and Facebook for the latest top tips and attraction info.