Free stuff is great, isn't it? Whether free food samples as you walk around a shopping district, or buy 1 get 1 free deals, there aren't many better feelings than getting something for nothing. 
If only vacations would offer such grand deals. Or can they? In this guide, we'll explore all the best free things to do in Vienna. So, if you're heading to the Austrian capital and need to pinch some pennies, scroll down and see what suits you!
Including
Walking tours
Bike rides
Cathedral visits
Markets
Zoo watch
and more!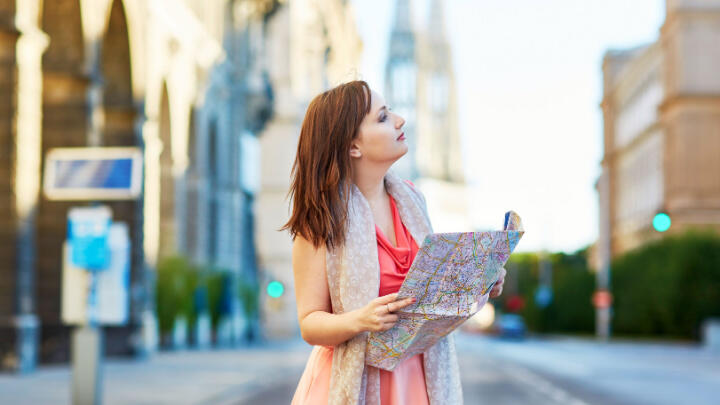 Get your walking boots on!
Sometimes lacing up your best pair of walking shoes and hitting the streets is the best way to see a city. Vienna is no different, as it's incredibly pedestrian-friendly. 
But it isn't just the city you can explore for free; you'll even find free walking tours dotted about Vienna. Providers like GoodTours and PrimeTours offer free guided walks to different parts of the city. And yes, while you're encouraged to tip your guide, you could be an absolute Scrooge about it and get it for freebies. 
However, if you're looking for walking tours around landmarks like Schönbrunn Palace, you will need to put down a bit of cash.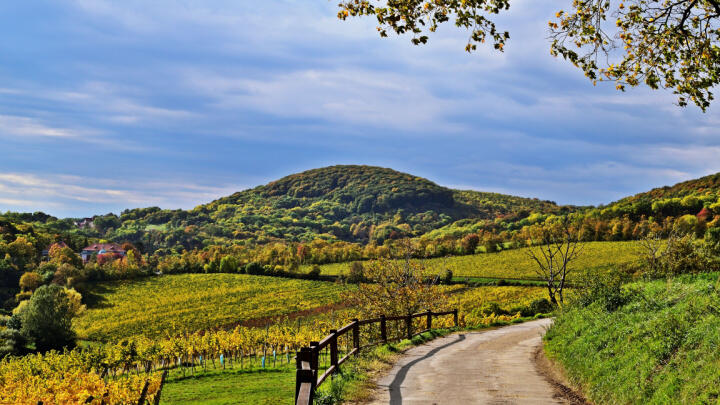 Hike up Kahlenberg
If your vacation in Vienna has been a little hard on your midriff, you could always get your blood pumping and burn off some calories! And where better to do so than the Vienna Woods. They're immensely popular for both tourists and locals alike, with the latter often escaping the city for the park's verdant pastures. And in the middle of the park, you'll find Kahlenberg. Kahlenberg is a hill, and it's ripe for a hike. 
Pack your best hiking boots, water, and snacks, and give it a go! The hike itself is just under 7 miles, so it will take even seasoned walkers a good couple of hours to best. Search for Vienna Hiking Trail 1 signs, and you're good to go. 
Alternatively, if you aren't keen on the climb but do fancy the view, you can avoid all that exercise nonsense and head straight to the top! Just hop on the U4 metro line to Heiligenstadt and get the 38A bus to Kahlenberg. Easy peasy.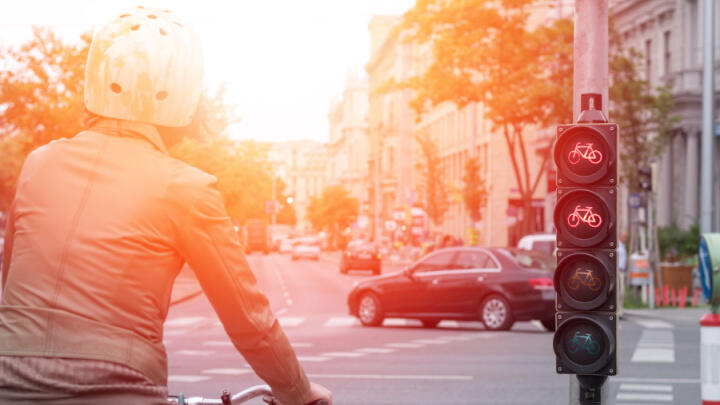 Mount a two-wheeled steed
Another great way to get around Vienna is by bike. It's an incredibly bike-friendly city, with cycle lanes on most main roads. And, thanks to the city's excellent bike-sharing services, you don't need to bring your own bicycle. 
Called Citybike Wien, it offers more than 1000 bikes from nearly 200 terminals across the city. And best of all, the first hour is free, so short trips are more than manageable without spending a dime. You do need to pay a one-off registration fee of €1, but once you're registered, you're good to go. 
However, if you're looking for a more curated experience, try a tour of the city's biggest landmarks.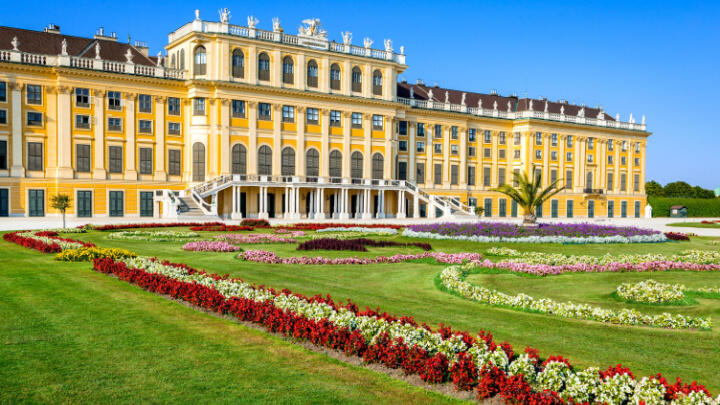 Enjoy Schönbrunn Palace's gardens
Schönbrunn Palace is one of the most famous landmarks in Vienna. And, while it may not be free to go inside and look at all the wonderful baroque artwork, immaculately designed interiors, and learn about the rich history of those who called it home, you can go and see its massive, enviable gardens for absolutely nothing!
The meticulous flower patterns, the finely-cut grass, and the myriad pathways will take a fair while to explore. And, for you photo fiends, every square inch of the gardens is ripe for a snap or twelve.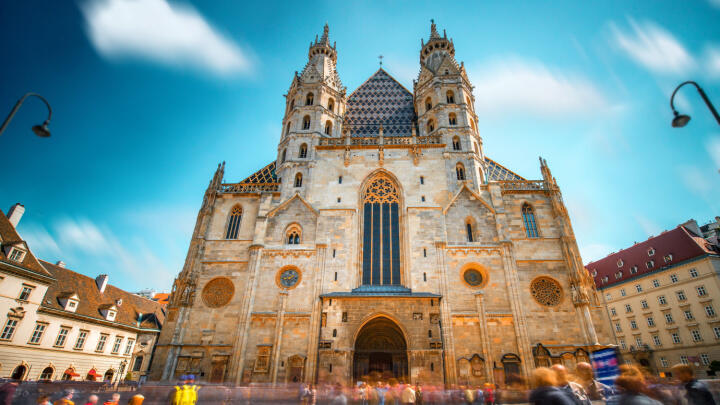 Go see St. Stephen's Cathedral
What makes a city? Why, a Cathedral, of course. And Vienna has a doozy of a Cathedral. Called St. Stephen's Cathedral, it's truly a sight to behold. 
But what about the inside? How much do you have to fork out to head in and check it out? Well, nothing! Entry is absolutely free, and you'll have plenty to look at, read, and photograph.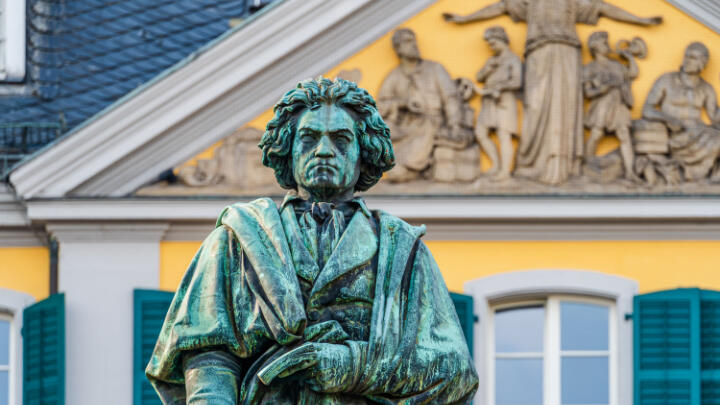 Go on a Beethoven Walk
Roll over, Beethoven! The master composer/pianist may not have been born in Vienna, but he spent most of his life there, and it's where many of his most famous works were composed. So, if you want to follow in his footsteps, per se, head on a free self-guided Beethoven tour of the city!
You will need an iPhone, or an IOS device, however. But if you do, you'll be able to use the provided augmented reality glasses to see the city through the composer's eyes! Isn't technology marvelous? 
Just in case you thought you'd walk away with the glasses, not so fast. You'll need to submit a form of ID (passport or ID card) when you pick them up. So don't even think about it!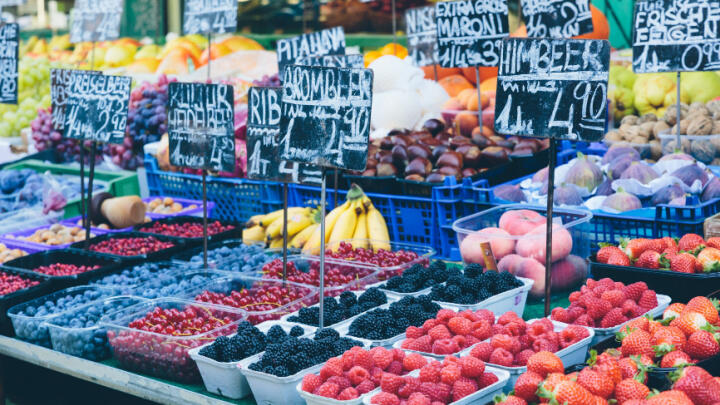 Window shop at Naschmarkt
You might think it weird we're suggesting a market as somewhere to peruse in this list of free things to do in Vienna, but show some restraint! Keep your plastic in your pocket and simply wander the Naschmarkt's many stalls and offerings. 
Well...maybe keep a bit of change on you. You know, just in case.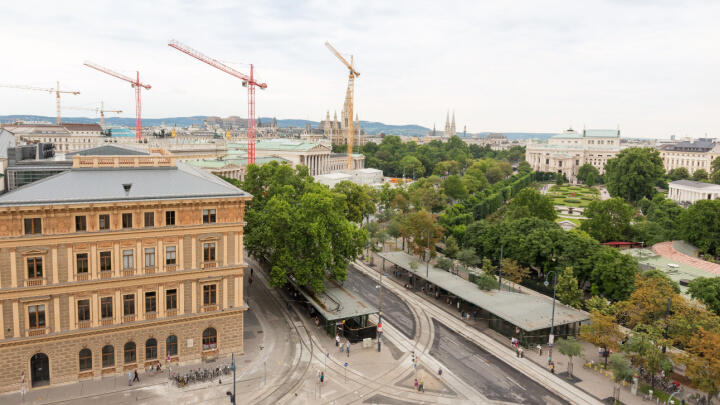 Take a tour of Parliament 
Fans of governance, if you exist, might also get a kick out of seeing where Vienna's many laws and edicts are passed. Thankfully, Palace Epstein, where the current parliament sits, offers free guided tours to all and sundry. 
Head to the meeting point on Saturdays at 10:30AM sharp, and you'll be well on your way to an unforgettable governmental excursion!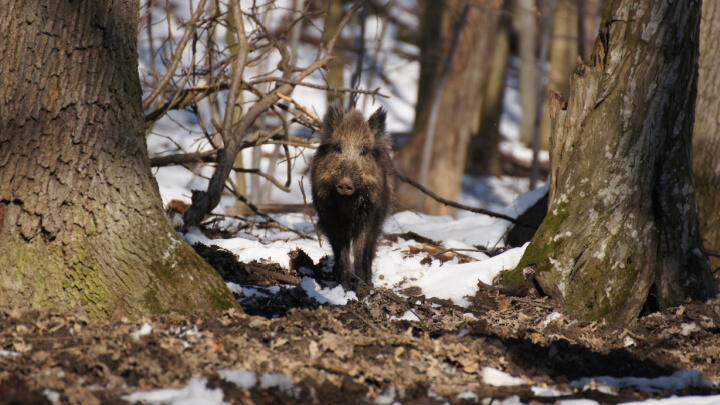 Stroll around Lainzer Tiergarten
And finally, we'll end our exploration of free things to do in Vienna with a walk and talk with the animals. Lainzer Tiergarten is free for everyone, so if you need to get in touch with nature, there aren't many better places to go.
This nature reserve might not offer the exotic creatures present in the likes of Schönbrunn Zoo, but it's also €26 cheaper! Opening times vary from season to season, so check ahead before you make the journey. However, if you're able to enter, you'll find over 6000 acres of land populated with deer, mouflons, and wild boars, to name a few. 
And those are our recommendations for free things to do in Vienna! If you're looking for more vacation inspiration, check out Go City! With our All-Inclusive Pass or Explorer Pass, you can see all of Vienna's best bits for one low price!