Oh, Vienna: city of dreams, city of music, city of romance. It's a magical place full of broad, beautiful boulevards, swoonsome palaces, world-class museums, fairytale gothic and baroque architecture and, oh yes, some of the best cake you'll ever taste. In fact, the list of fab Vienna activities for adults and couples is near-endless. We've put together a guide to some of our favorites, including:
Romantic Ringstrasse strolls

Waltz lessons

Perfect palace gardens

The Imperial Butterfly House

Cruising the blue Danube

Sachertorte

Spas and salt caves

Kilmt's

The Kiss

The Vienna State Opera
The Romance of the Ringstrasse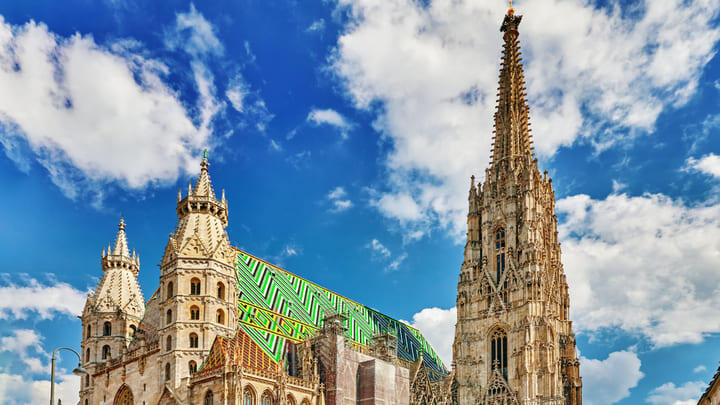 Vienna's wide pedestrian walkways are manna for wandering dreamers, and the Ringstrasse encircling the old town is one of the city's – nay, the planet's – most beautiful. A stroll of just about any section of this 5km loop reveals splendid palaces, enchanting parks and glimpses of the extraordinary mosaiced roof of gothic St. Stephen's Cathedral in the heart of the city. Other Ringstrasse highlights include the magnificent gilded monument to Johann Strauss in the leafy Stadtpark, the majestic Vienna State Opera building and a grand neo-gothic City Hall that wouldn't look out of place in a Harry Potter movie. So take a camera in one hand and your partner's hand in the other and enjoy one of the most picturesque promenades in the world. There's a tram for the footsore and hopeless romantics can even experience the route and its many attractions by horse and carriage. 
Waltz the Night Away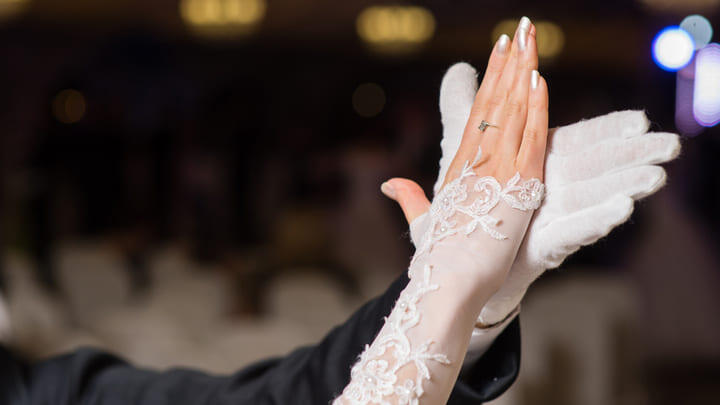 Once considered utterly scandalous, even sinful, due to the close proximity of its participants, the waltz – like its chief exponents Schubert and Strauss – has become a Viennese icon. Where better then to take your first tentative steps into the world of ballroom dancing than in a city that lives and breathes it? Don't worry if you have two left feet: the waltz's slow movements and mere four steps make it one of the easiest dances to learn. Drop-in classes at esteemed dance schools including the Rueff and the Elmayer mean you'll be sweeping your other half off his or her feet in no time at all. Altogether now: one, two, three, one, two, three…
Great Gardens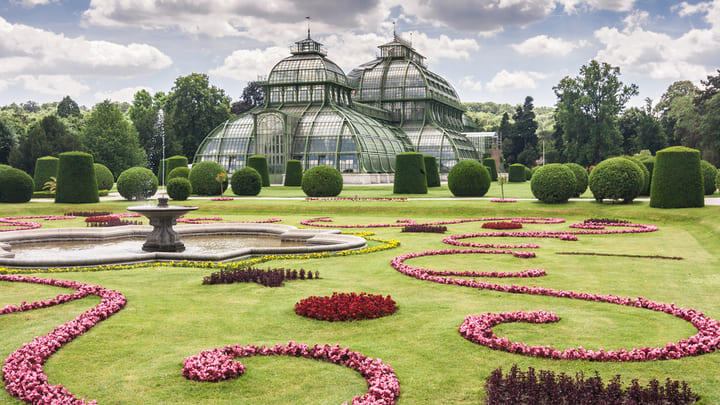 Vienna's many parks, gardens and palace grounds are the stuff from which dreams are made. Exploring their many monuments, statues, fountains and flower gardens is a grown-up activity par excellence, with dazzling photo opportunities aplenty. We're talking the enchanting garden that separates the Belvedere Palace's two baroque buildings, its elevated position affording stunning views of the Vienna skyline; summer sunset strolls through the heavenly-scented Volksgarten rose garden; and the epic Schönbrunn Palace gardens (an UNESCO World Heritage Site, no less) with their perfectly manicured lawns, ornamental fountains, epic hothouses and stunning symmetrical flower beds.
Float Like a Butterfly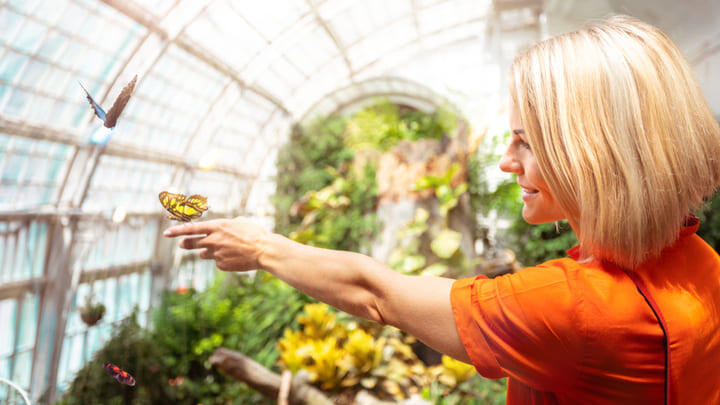 Located in yet another garden – this time the beautiful Burggarten between Hofburg Palace and the Albertina art museum – the Imperial Butterfly House is a colorful slice of nature right in the middle of town. Step inside this splendid hothouse, thick with exotic plants and shrubs like hibiscus and papaya trees, and you'll find yourself mesmerized by around 400 tropical butterflies as they flit between feeding stations and whirl around the waterfall. A raised bridge gives you a butterfly's-eye-view of the action – see how many you can spot among the colorful blooms below.
Cruise the Blue Danube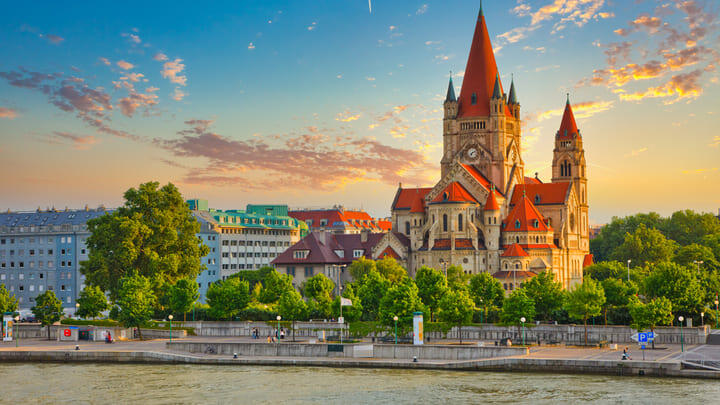 If you're not already familiar with Strauss's ode to 'The Blue Danube' – one of the most famous classical music pieces of all time – you surely will be after just a few hours spent in Vienna. Discover the river that inspired his rousing waltz on a day cruise, taking in fairytale views of the Austrian countryside along the way. Expect verdant vineyards, ancient abbeys and majestic castles and don't be surprised if you find yourself absentmindedly humming Strauss's earworm for several weeks afterwards!
A Slice of Sachertorte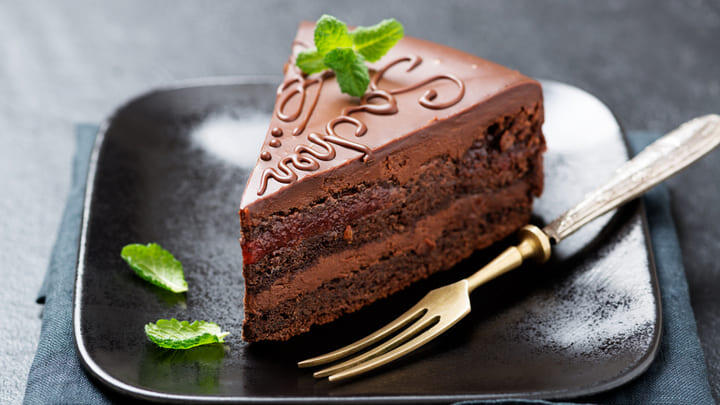 If you're looking for cute things to do in Vienna with your other half, you absolutely must hit up one of the city's legendary coffee houses to share a slice of Sachertorte or two. Rich, dense and definitely not for kids, this iconic chocolate cake is heaven on a plate. Try it at Café Sacher, from where the decadent confection originates. Or from bitter rival The Demel, which disputes Café Sacher's origins story, despite having lost a legal case to this effect back in the 60s. The cathedral-like vaulted ceilings at Café Central – once frequented by the likes of Freud and Trotsky – also make for a suitably dramatic backdrop to your first Sachertorte experience. And we won't judge you at all if you opt to sample the sweet treat in all three of the aforementioned locations.
Spas and Salt Caves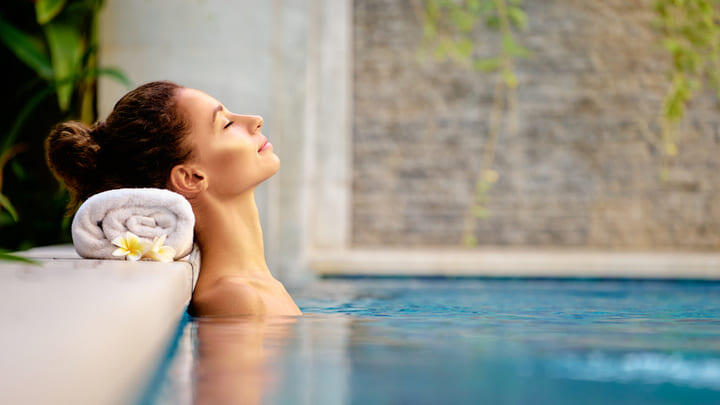 Did you know Vienna is home to the largest city spa in Europe? Well, now you do! Spa Therme Wien is an enormous (we're talking 26-pools-and-24-saunas-enormous), hot spring resort just 15 minutes by U-Bahn from the center of town. As well as multiple thermal pools and more Finnish saunas than you can shake your silver birch at, there are restaurants, day-spa facilities and a water park with slides to keep the kids occupied, should you have accidentally brought the little darlings on holiday with you. For a shorter but no less relaxing experience, head for the Salzquelle salt cave, a peaceful Dead Sea salt-encrusted grotto just inside the Ringstrasse, a stone's throw from the Stadtpark.
Share a Kiss at

The Kiss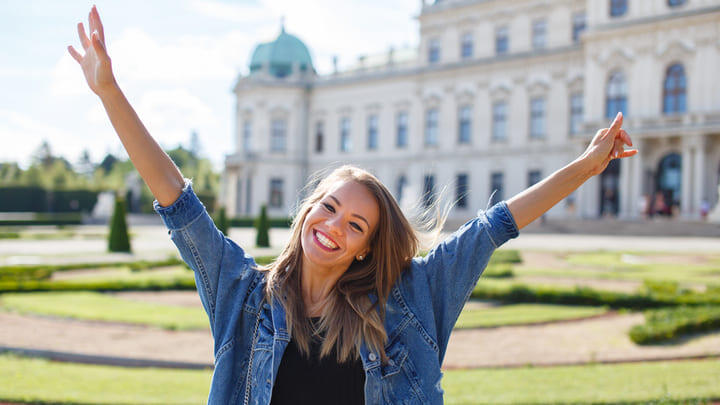 The baroque Belvedere is an ostentatiously opulent 300-year old palace-turned-museum that now contains 800 years of art history, including many modern Viennese masterpieces, chief among which is Gustav Klimt's iconic Kiss painting. Jockey for position with the crowds to nab that perfect selfie of you and your beloved smooching in front of this Vienna Secession showpiece.
Take in a Show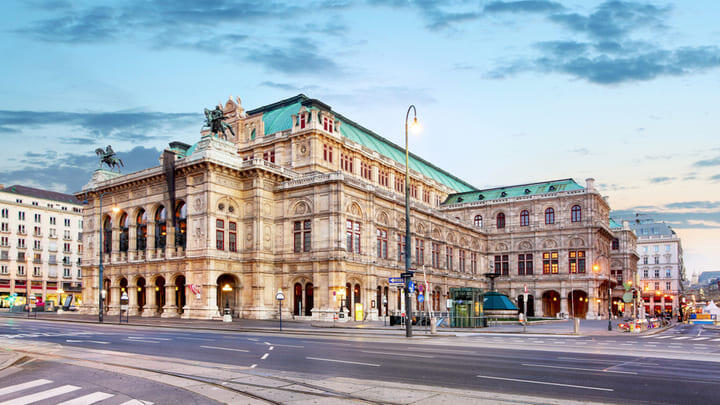 Its association with Mozart, Schubert, Haydn and the Strauss dynasty has rightly earned Vienna the nickname 'City of Music'. And, unsurprisingly, opportunities to hear the compositions of these classical greats – and many others – abound around the city. Hit up the Vienna State Opera for a roster of legendary ballets and operas that includes The Marriage of Figaro, La Traviata, Carmen and Tosca. Or catch musicals like Cabaret and The Sound of Music over at the Volksoper. You can also catch classical concerts by the Vienna Salon Orchestra at the Haus der Musik, where you can expect pieces by Mozart, Strauss, Vivaldi and more, accompanied by a moving solo ballet performance. 
Save on things to do in Vienna for adults and couples
Save on admission to Vienna attractions with Go City. Check out @GoCity on Instagram for the latest top tips and attraction info.