Rain, rain, go away, and stay away, please, because you're dreadful. And we hate you. Sure, rain is good for, like, 'the ecosystem' and 'all life on Earth', but less of it on our vacations, please? Sadly, as if by some unknowable, universal law, the heavens often open up during our getaways. And when the inevitable deluge begins, it pays to be prepared. 
And yes, you could just use an umbrella or slip a waterproof over your frizzing hair. But we humans are clever beasts. Look no further than the humble roof, a creation that spits in the face of nature itself and says, "not today, nature!" 
Anyway, if you're in Vienna and the worst should happen, you might be looking for things to do in the city when it rains. Look no further, because we've found all the very best rain-resistant entertainment that'll keep you engaged and dry. Enjoy.
Including:
The Kunsthistorisches Museum
Imperial Treasury at Hofburg Palace
Weltmuseum Vienna
Madame Tussauds Vienna
and more!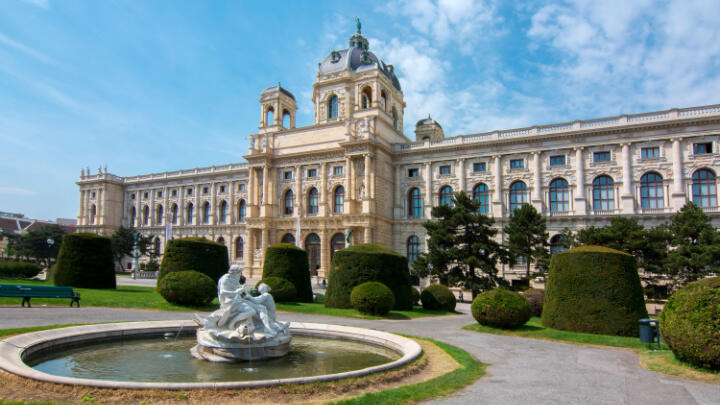 What do you get if you combine art and history, then sandwich them between two slices of museum? Well, you get the Kunsthistorisches Museum, silly!
The Kunsthistorisches - or Art and History - Museum features masterworks from greats such as Rubens, Raphael, Rembrandt, and Austrian native Klimt. But those of a historical sensibility will also appreciate the Egyptian and Near Eastern Collection, which comprises over 17,000 objects from Egypt, Nubia, all the way from the eastern Mediterranean to the Arabian Peninsula.
If you love art history and could spend hours looking at examples, the Kunsthistorisches Museum is a great way to beat the rain in Vienna.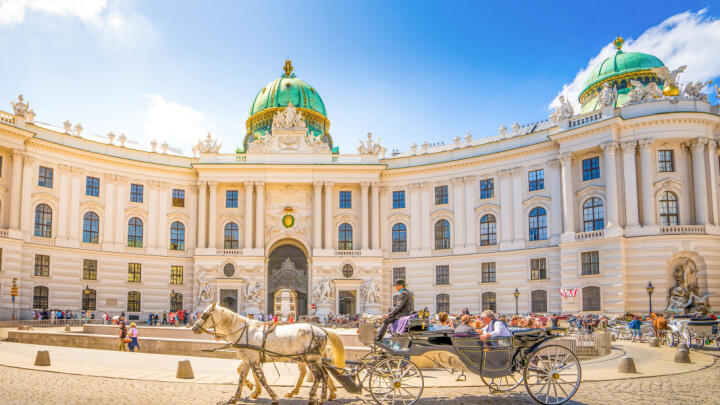 If you want to surround yourself with Austrian royal memorabilia, a trip to Hofburg Palace is one of the best things tod in Vienna when it rains!
The Imperial Treasury offers an unrivaled collection of insignia, coronation vestments, and mementos that detail the story of the House of Habsburg - once one of the most influential dynasties in Europe. Sure, today they're known as the poster child against inter-breeding, what with their protruding chins and inability to walk, but they were immensely powerful in their day. 
Have you ever seen a giant narwhal tooth? No? Visit the Secular Treasury, and you can! In medieval times it was thought to be a unicorn horn, but you're smarter than those lot. Still, worth a snap or two on the ol' camera!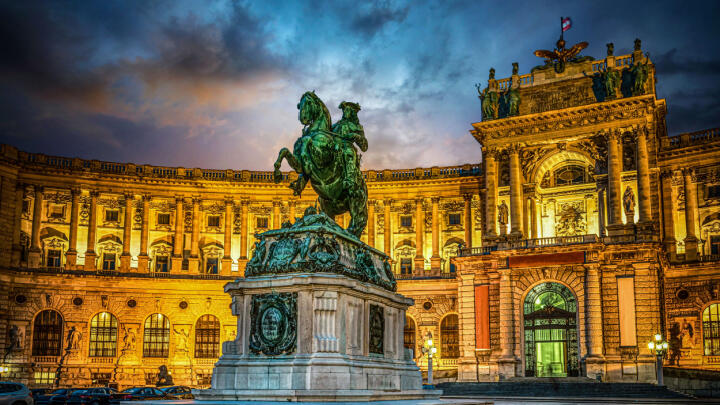 Want to see interesting treasures and artifacts from cultures across the globe? Take a wander to the Weltmuseum. Found in the Hofburg Palace, it features 14 galleries full of curiosities from throughout history. 
Make sure to snap pics of Aztec headdresses, cloaks, and miniature model temples, brass statues of Nigerian court dwarves, and lamps from nearly a millennia ago. 
And that's just a taste. To see the collection for yourself and discover all its mysteries, you'll have to head there and find them.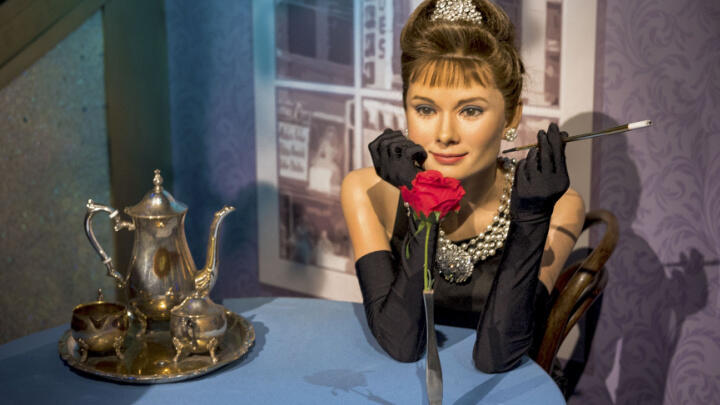 Image courtesy of Yuri Turkov/Shutterstock
It's pretty common knowledge these days that celebrities augment themselves with plastic surgery. But in the search for eternal youth, many end up looking otherworldly (and not in a good way). But if you thought real-life celebrities were plastic, wait until you get a load of what Madame Tussauds has cooked up!
The world's most famous chain of wax museums, Madame Tussauds allows you to stand next to your favorite famous friends and grab that all-important picture. It doesn't matter if they're dead or alive; they've been immortalized forever within!
Brad Pitt enjoyers might have to queue up for a pic, but we're sure Winston Churchill will be free and ready to strike a pose with you. If you're a star-chaser, a visit to Madame Tussauds is one of the best things to do in Vienna when it rains!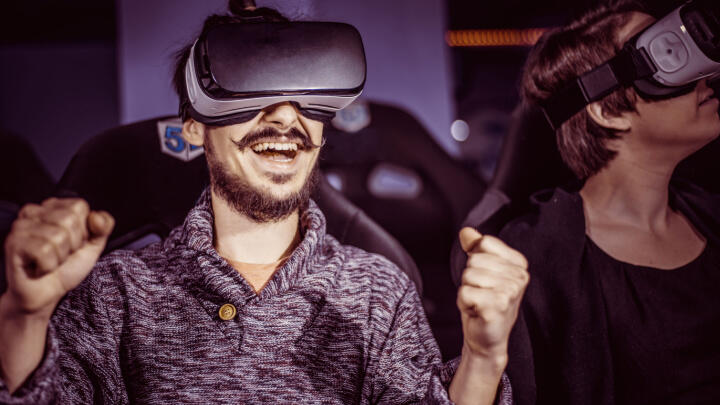 If you're interested in Austrian history, but museums don't quite cut it, why not travel back in time? Not literally, but on this Time Travel Vienna magical history tour, it's the next best thing. 
This partly 5D, always interactive walkthrough of Vienna's history uses virtual reality, animatronics, and a simulated horse-drawn carriage to whisk you away to the most culturally-significant moments in the city's past. See WWII shelters, war rooms, and there are probably some Habsburgs milling about as well. They always are, the legends. 
Fun for all the family, it's a great way to beat the rain at its own game while learning some stuff. And really, isn't life all about learning?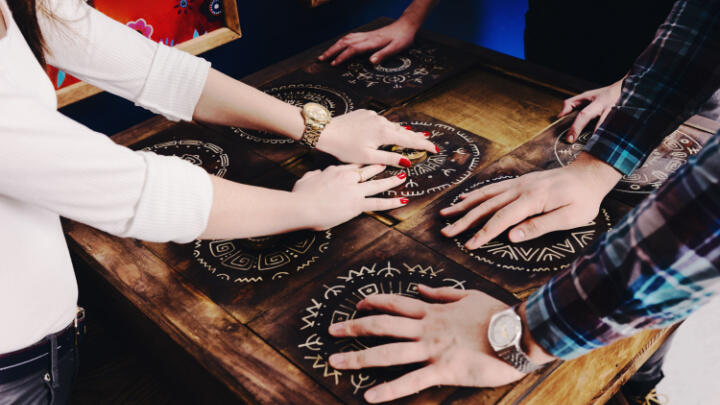 Escaping the rain is the name of the game, but what if heading back into the outside world wasn't so easy? What if you were instead caught in a strange world full of puzzles, perplexing clues, and perceived danger? That's what you'll get at Escape Room.
With multiple rooms available, including a Mafia Prohibition heist, an Egyptian adventure, and a sci-fi mutant robot...thing, you've plenty of poisons to pick from.
Just pray you make it out when the rain stops, or you might stay there forever. Cue evil laugh. Evil laugh ends.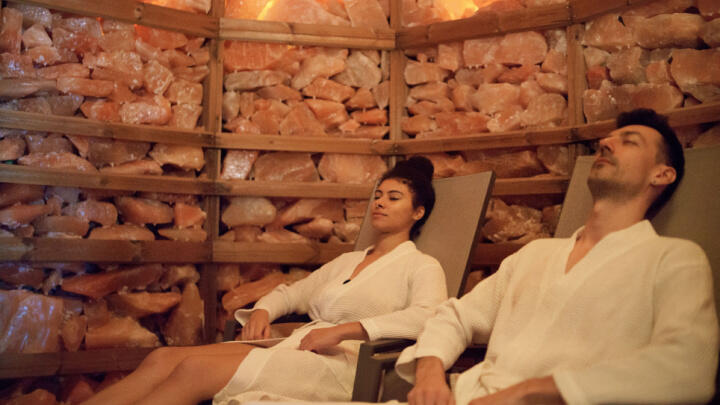 Is the hustle and bustle of the city getting you down? Do you need to unwind and escape the rain at the same time? Why not relax in a salt cave? No, really. Salzquelle Salt Cave has got you covered. Literally, because it's a cave. 
Inhaling salty air actually has many health benefits - it's why plenty of people love to live by the sea! Now, thanks to salt caves, you can get that oceanside experience without dealing with busy beaches, soiled sand, and freezing winds. 
Sit down and unwind for 50 minutes as salt therapy washes over you. If you have breathing issues, skin complaints, digestive problems, or cardiac and vascular disorders, you might feel all the better for it.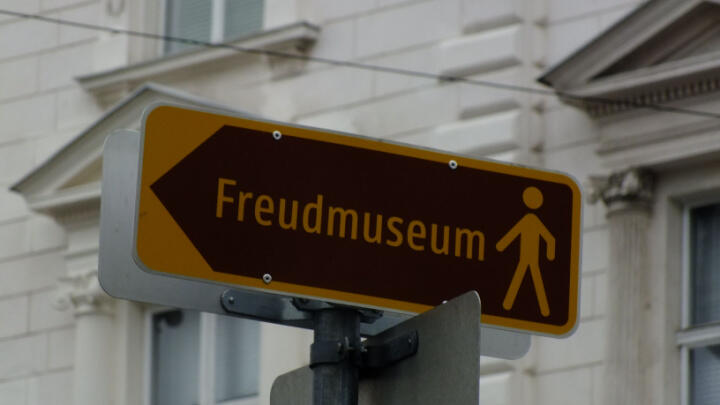 And finally, if you want to beat the sleet and see the father of psychoanalysis' house, the Sigmund Freud Museum is one of the best things to do in Vienna when it rains!
Learn about the life and work of the man who spent nearly 50 years living in this house-turned-museum. And, with a recent expansion, you can learn even more about his history, his family, and the strides his research made in psychology. 
And those are the best things to do in Vienna when it rains! Need more vacation inspiration for when the showers subside? Check out Go City! With our All-Inclusive Pass or Explorer Pass, you can see all of Vienna's best bits for one low price!