Traveling with a big group can be a lot of fun—and of course, a lot of work. There are a lot of decisions that need to be made, such as where you're staying, and which attractions everyone will enjoy. Plus, there are multiple budgets to consider. Whether you're planning for a group of friends, family, school kids, a high school reunion, you name it--use the checklist below with everything you need to know as a guide for planning a group trip to DC.
Group Transportation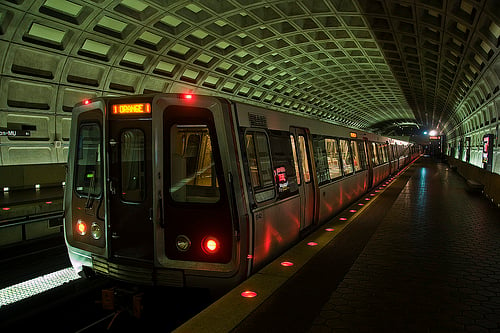 While D.C is a pedestrian-friendly city, its public transportation convenient and easy to use. If you're staying downtown you'll be able to easily walk to lots of places, but hopping on the metro can be a big time saver. Purchase fare: Use the ticketing machines at each station to purchase fare for your ride. Each person traveling will need their own individual ticket as fare is calculated and charged upon exiting at your destination. Depending on the length of your trip, tickets cost on average, $2.25 per trip. Multiple trips: We recommend loading $10 to your card which will allow for 4 trips without having to refill it. Remember, you'll need to swipe your metro card to get in and out of the station. If public transportation sounds like too much of a hassle for your group, you can consider renting a car or just hop in an Uber. Often cheaper than a taxi, Uber offers larger vehicles with Uber Black Cars that can fit up to 7 passengers.
Group Accommodation
There are a few options for accommodations, the first being
The Residence Inn
 near the Capital Building. This hotel is conveniently located within walking distance of downtown. It offers 2-bedroom suites that are ideal for groups of 6, with a spacious living area, 2 bedrooms, and 2 bathrooms. Other more unconventional, but typically more cost effective options, are AirBnb or VRBO. Both sites offer entire homes (and kitchens!) to stay in, larger groups often prefer.
Food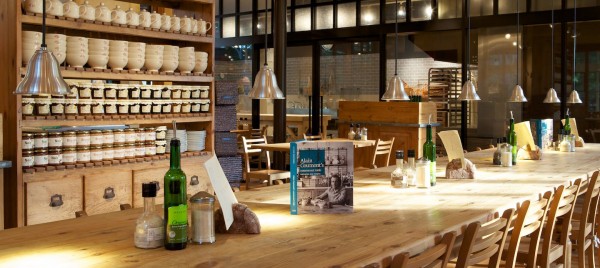 D.C is an emerging destinations for foodies. With that said, there's no shortage of restaurants and bars to accommodate any/all of your parties interests. Some of our top recommendations for group outings are
Le Pain Quotidien: It sounds fancy and the food is amazing, but the restaurant features a laid-back European atmosphere perfect for breakfast, lunch, or an afternoon pick-me-up cup of coffee. The tables are communal style, so it's perfect for large groups.

Address: 

800 17th Street NW Washington, DC 20006
District of Pi: If you love pizza, you'll love this Eco-friendly bar with deep-dish & thin-crust specialty pizzas, plus a large menu of craft brews. 

Address:

 910 F St NW, Washington, DC 20004
Founding Farmers: A great place for Brunch or Dinner, this restaurant has unique American fare and prides itself on having the freshest- farm to table ingredients. 

Address:

 1924 Pennsylvania Ave NWWashington, DC 20006
Traveling with kids? Check out our post on family-friendly restaurants in DC for places the kiddos are sure to enjoy.
Attractions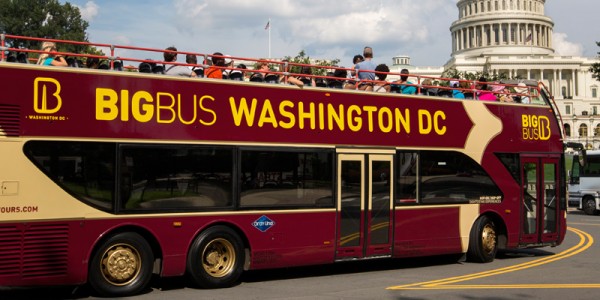 There's a lot to see in the city and definitely no shortage of museums, what's more is that they aren't just your standard (and sometimes boring) museums, many offer unique, interactive experiences that you are sure to love. Some must-see attractions include a Hop On Hop Off Sightseeing Bus Tour by Big Bus Washington DC, Newseum, and The Smithsonian Museum of Natural History. Other attraction favorites that would be perfect for your group include a Segway tour or bike rental, or George Washington's Mount Vernon for any history lovers.
Insider Tips
Reservations: You will most definitely want to make reservations for your group prior to your visit. To do so just call them directly and let them know the details of your arrival. Extra group savings: Check out our previous post about tips and tricks for DC on a budget. Some attractions may offer group rates/discounts while others do not. Compare the pricing to a Washington DC Explorer Pass® to see if this option is right for you. We offer group discounts if you have a party of 10 or more.