Visiting our nation's capital with only one day to explore? Although you may find yourself overwhelmed with the wealth of options touted in the guidebooks, never fear – it couldn't be easier to plan a D.C. day trip. To help you maximize the fun, excitement, and educational value of your trip, we've put together a sample one-day in Washington DC itinerary. This one day itinerary includes:
Hop On Hop Off Sightseeing Tour by Big Bus
Newseum
Washington Monuments Cruise
Smithsonian American Art Museum (free!)
Spending more time in the area? Then take a peek at one of our popular 3 day itineraries.
Save on Attraction Admission
With a 3-Choice Washington DC Explorer pass you can visit these great attractions all while saving on combined admission vs. paying at the gate. Remember, this one day itinerary is just one of many ways to experience D.C. Depending upon the attractions you visit, you can save up to 47%! Our pass gives you the flexibility to create your own itinerary, so you can choose from top attractions and create a vacation tailored to your interests.
Stop #1: Hop On Hop Off Sightseeing Tour
The best way to start your day in Washington, DC is with a hop-on hop-off sightseeing tour by Big Bus. You'll get a great overview of the city's history and culture, see the top landmarks, monuments, and museums, and get a feel for the city layout. The convenient hop-on hop-off feature also makes it easy to negotiate getting around while stopping at popular tourist destinations. Some of the top sights you'll see on your tour include:
The White House
Pentagon City Mall
Arlington National Cemetery
WWII Memorial
plus many more!
As you can see, the tour takes you from the National Mall out to Virginia, too, so it covers a lot of ground. Getting In: Hop On Hop Off Washington DC Bus Tour by Big Bus tickets are available as an option on the Washington DC Explorer Pass.
Stop #2: Newseum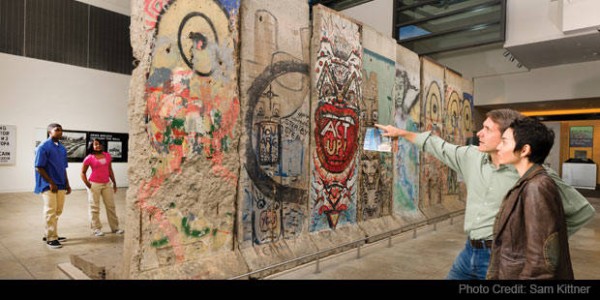 If you're a fan of history, literature, journalism, or media technologies of any kind, you'll delight in a visit to the one-of-a-kind Newseum. This museum illuminates the role that mass media has played in the history of the United States and in events around the globe in with its comprehensive collection of artifacts, documents, photographs, and more. Included exhibits feature items like 9/11 artifacts, newspaper clippings, historic photographs, and even the largest section of the Berlin Wall outside of Germany. Be sure to review their daily collection of newspaper front pages, collected each day from cities and towns around the globe. Plan to spend at least two hours at this museum, although some visitors stay for four. Your ticket is also good for two days, meaning that if you happen to have more than one day in D.C., you can return tomorrow! Getting In: Newseum tickets are available as an attraction choice on the Washington DC Explorer Pass.
Stop #3: Washington Monuments Cruise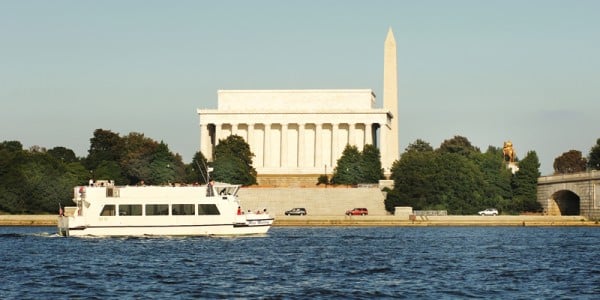 Looking for a break from the hustle and bustle of the city? Hop aboard a relaxing Washington Monuments Cruise and enjoy the peaceful journey down the Potomac River. This informative cruise will showcase the monuments and historic locations that you'll pass along the way, including the Kennedy Center, the Lincoln Memorial, the US Capitol Building, and more. It's an excellent introduction to the city as well, and is sure to provide excellent photo opportunities. Remember to arrive at least 30 minutes in advance of your desired sail time. The Washington DC Explorer Pass is only redeemable for certain cruise times, so be sure to double check that your desired cruise time is available in advance. Getting In: Washington DC Monuments Cruise tickets are available as an option on the Washington DC Explorer Pass.
Stop #4: Smithsonian American Art Museum (free!)
One of our favorite Smithsonian art institutions, the American Art Museum is a fun little museum in the heart of Chinatown. Specializing in art made in the United States from the colonial period to modern day, this museum has one of the most comprehensive and inclusive collections around. You'll find everything from colonial craftwork to modern sculpture to Latino and African American art. The museum's main building is even a National Historic Landmark, so it's worth a visit even just to scope out their architecture. Insider Tip: If you're interested in the museum but would prefer a little bit more guidance in your explorations, consider taking a 2-hour professional tour. You'd need to reserve one of your Explorer Pass options for this tour, or pay out of pocket. Getting In: Admission is totally free! Closing times vary seasonally, but as long as you're in before dinnertime you can stay as long as you'd like. Getting In: Smithsonian American Art Adventure Walking Tour tickets are available as an option on the Washington DC Explorer Pass.
Let's Recap
So, let's make the most of that one day in Washington, D.C. There's so much to see and do that you can hardly go wrong, but this daylong itinerary is a good start. Remember to research your dining options in advance, as the best restaurants will fill up fast. For this itinerary, dining in Chinatown would make sense. From cruises and tours to museums and top restaurants, you'll be able to enjoy it all, even with limited time. Whatever you decide to do on your one day in Washington DC, have fun!