Being a tourist is great, but feeling like a tourist, isn't much fun. If you're like us, you want the inside scoop on where to go and what to see and you want to avoid the long lines and crowds of people with selfie-sticks. D.C is a fantastic place to be a tourist but still feel like a local. Even though there are iconic places every tourist should see (The White House, for one), there's actually a lot going on in this city. Whether it's live music, a new restaurant, or free art shows, D.C. offers more than Museums and monuments. Here are our suggestions for visiting D.C like a local.
Take The Train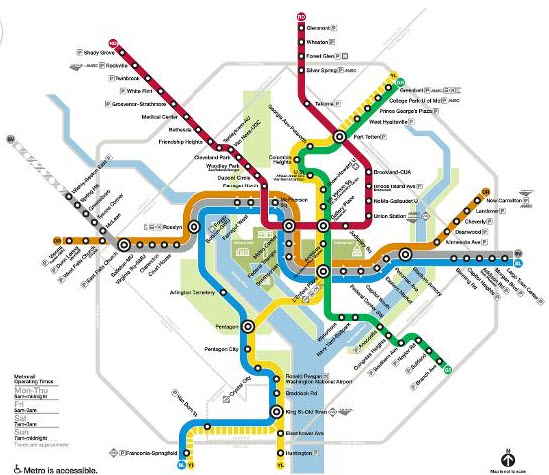 The best way to get around the city is public transportation, or The Metro, as the locals call it. There are four lines and most of them stop the same places so you do not have to wait for a particular color train to come by. This is unless you are trying to go outside of the city in which case you will want to refer to the 
Metro Trip Planner
 for more details. If the Metro scares you the second best way to get around is to hop in an Uber. The drivers are very pleasant and the fare is already built in. Some of the drivers also have great knowledge of the city and are happy to point things out along your trip. We went ahead and asked ours for a piece of advice on traveling to D.C. His reply, "the best thing you can do is just go with the flow". Thanks Uber David--we think that's good advice for any occasion! Check out our 
guide to getting around D.C.
 for more comprehensive getting around information.
Don't Get Overwhelmed by Museums
D.C is a mecca for museums, being home to 200 of them. With so many museums to choose from it can get overwhelming to know which ones are worth the visit. Don't worry though, we've done the legwork for you, and although our feet are sore, we've chosen the top 3.
Newseum: This is hands down the best museum to visit in D.C. Newseum offers 6 floors of moving and informative information on the history of news stories. Don't miss the Pulitzer Prize-winning photo section on the first floor behind the check-in desk - very powerful.
National Geographic Museum: Explore the pages of the iconic National Geographic magazine with interactive exhibits, a powerful display of iconic magazine covers, and more.
The Smithsonian National Museum of Natural History: Out of the 19 Smithsonian museums in D.C, this was our favorite. This museum is a must  for anyone that loves science and nature. Don't miss the gemstone exhibit with the famous Hope diamond!
Visit the Black Cat
If you like live music from new artists, visit the Black Cat on your next trip to D.C. Most known for their support of local Indie Rock, they also feature national and international independent and alternative music on two stages. They also have a Red Room Bar and Food For Thought Café which are open seven nights a week. Insider's scoop: Dave Grohl is a big fan of the place, so keep an eye out for him! Check our their
schedule
of upcoming shows. Take me there: 1811 14th St NW, Washington, DC 20009
Hit Up GCDC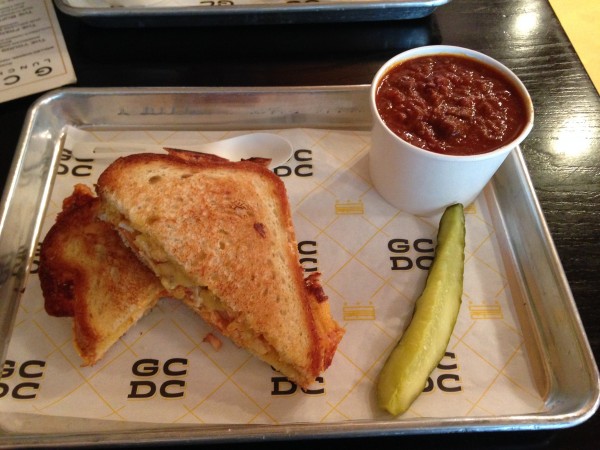 Grilled Cheese D.C.  opened in April of 2014 and has been a major hit ever since.. and now we can tell you why! Even if you're not a huge grilled cheese fan (I  wasn't) this place trumps any grilled cheese you've ever had. Ingredients are local and everything is made in house. It's casual dining so you can choose from a list of menu items or build your own. There are food options besides sandwiches and they also serve beer and wine. The best part of all is that you can only get this in one place, D.C! Take me there: 1730 Pennsylvania Ave NW, Washington, DC 20006 If you're a food, be sure to check out our top picks for
places to eat in D.C
.
Hit the town on 14th Street NW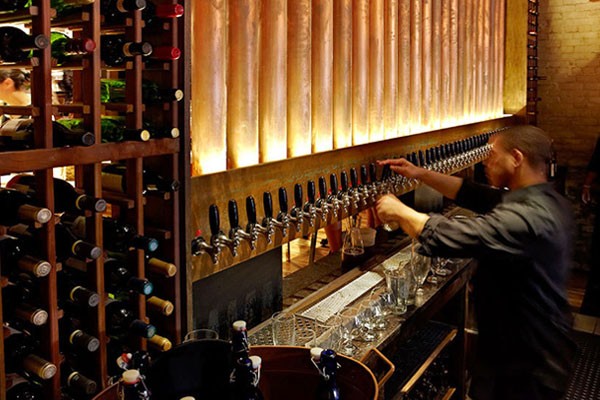 If you're looking for a fun night out, 14th Street NW is where you need to go. The street is lined with restaurants, bars, and unique boutique shops and is easily one of the best places for nightlife in the city. It's a quick metro stop to Mcpherson Square on the blue, orange, or silver line. There are many funky "hole in the wall with amazing cocktail" bars (if you like that sort of thing). If you're into hipster vibes without being surrounded by hipster attitudes, this is a definite place to go. We recommend checking out Churchkey for an exceptional selection of craft beer.