Planning to visit to Washington DC on a budget? This area is a great choice for a family vacation, especially when you use a Washington DC Explorer Pass - which makes visiting DC on a budget a breeze.
Save on Admission to Tourist Attractions
Admission to many of these Washington DC tourist attractions and are available on the Washington DC Explorer Pass. Washington DC Explorer Passes give you the flexibility to choose as you go from dozens of top attractions to create a vacation tailored to your family's interests. See all available passes, attractions & prices – Learn more. A few of the attractions include:
Hop On Hop Off Sightseeing Tour
Newseum
George Washington's Mount Vernon
The Capital Wheel
And more!
Top Attractions to Visit for a Budget Friendly Trip
Hop On Hop Off Monuments Tour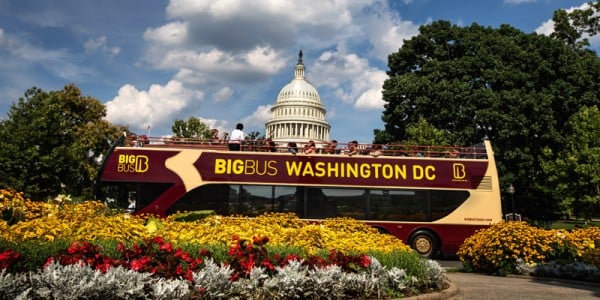 The Big Bus Hop On Hop Off Tour give you the chance to see the revered landmarks that have made this city so famous, all while you leave the driving to someone else. You can get off the bus at your own leisure, spend as much times as needed taking photos and absorbing the history, and then get back on when you're ready to move onto the next destination. You'll also learn fascinating facts while on the bus. The running commentary will give you that many more ways to remember the art and buildings that have shaped our country. Getting In: Hop On Hop Off Washington DC Tour tickets are available on the Washington DC Explorer Pass.
Newseum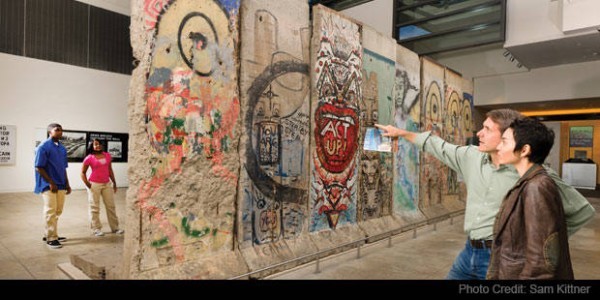 For all the stories that happen in the world today, this is a museum that attempts to show both sides of the coin. From the FBI to 9/11 to the Civil Rights movement: if you think you already know everything there is to know about the events and institutions then you are in for a major surprise. The value you get from this experience is rooted in a better understanding of how our country deals with problems. For those who love to debate and raise meaningful points about what has happened for sea to shining sea, this is the place to get your news and learn more. Getting In: Newseum tickets are available on the Washington DC Explorer Pass.
George Washington's Mount Vernon
There is something about seeing where the elite lived in their own time, and George and Martha are no doubt two of the most influential people. See their home and the magnificent land surrounding it. The estate is meticulously maintained, and the experience you'll have here sticks closely to what you would have lived through had you been visiting around 1785.
Getting In:
George Washington's Mount Vernon tickets
 are available on the Washington DC Explorer Pass.
The Capital Wheel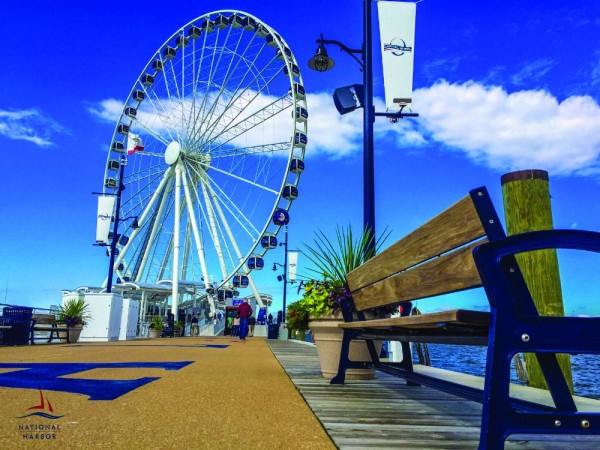 What's in a Ferris wheel? Well, if you're talking about the Capital Wheel, then it might be more than you think. Located right next to the water and a family-friendly activity, this attraction allows you to see a scenic area full of sun and stars, to get an an incredibly gorgeous view of the city. Efficient operation and roomy spaces on the wheel make this one popular place at anytime of day. Getting In: The Capital Wheel tickets are available on the Washington DC Explorer Pass.
Madame Tussaud's DC
The appeal of seeing your favorite celebrities or personalities in wax form isn't about fooling your friends into thinking you met them. What is fascinating is just how much these statues can truly look like the most famous people in the world. As you might expect, you'll get the chance to shake hands with every President that ever was, and you'll have a chance to learn more about the history and stories that shaped their lives outside of a standard museum format.
Getting In:
Madame Tussauds DC tickets
 are available on the Washington DC Explorer Pass.
Fun Options to Visit During Your Trip:
As you can already tell, visiting Washington DC on a budget doesn't have to be boring or traditional. There are plenty of other fun options to choose from, including these activities available on the Washington DC Explorer Pass. Bike & Roll DC Bike Rentals - If the idea of sitting on a bus or walking around a museum doesn't appeal to you, experience DC while still maintaining your sense of adventure. Pedal past the National Mall or the Mount Vernon estate either on your own or with a guide. Washington by Water Monuments Cruise - When you want to take in all the lights of the city without the walking around at night, there's the Potomac to give you a different but equally beautiful experience. This tour also includes a taped narration of each major landmark.
Free Activities for a Budget Friendly Vacation
National Mall - These sacred grounds serve as a haven for activity in the capital and as a physical manifestation of the values and ideals of our countries. Visiting it is a chance to reconnect with the people (past and present) who made it possible. National Zoo - From sea lions to cheetahs, the National Zoo is the perfect place for those watching their spending habits (just ensure you get there early to find parking because this is a popular destination!) Tour Capitol Hill - In this 45-minute tour, you'll be taken through one of the most famous places in our country. See the buildings that have housed our House and Senate, as well as the Crypt and Exhibition Hall. Arlington National Cemetery - A respectful and enriching way to honor those who gave their lives for this country. Stroll through the Immaculately manicured grounds, and witness the elaborate changing of the guard ceremony.
Traveling to DC on a Budget
Depending on where you're coming from, travel to D.C. can pose a financial challenge. However, there are a few tips and tricks that can help you save money. If you're within the East Coast corridor, an Amtrak ticket is a good deal and is a convenient way to head down the coast. Really on a budget? Opt for a bus ticket from companies like Megabus or Bolt Bus, both of which come into the conveniently-located Union Station. If you need to fly into town, look for cheaper fares at DCA instead of flying into BWI or IAD – you'll also save on getting from the airport to your hotel. For example, JetBlue flies to DCA and usually offers really good fares.
Finding Lodging
Because of its temperate climate, D.C. is a popular tourist destination for large parts of the year, a fact that often drives up hotel costs. Your best bet? Avoid staying in D.C. itself and save a ton of money by choosing a hotel just a few Metro stops out into Maryland or Virginia. A good place to look for some of the best fares is Arlington, VA, which offers a huge selection of hotels in convenient locations. If you absolutely need to stay in the city, avoid places like Dupont or Foggy Bottom and choose something in the Northeast quadrant of the city along the Red Line.
Washington DC Transit
Invest in a multi-day pass from the WMATA (the local mass transit authority) to save on travel. While DC's grand avenues and striking circles are beautiful to look at, they're awful to drive around and you definitely want to skip paying cab premiums. The Metro goes everywhere you'd want to go and it's pretty affordable compared to other major cities like NYC.
Dining on a Budget in DC
Dining expenses can add up in a hurry – especially if you're visiting a major metropolitan area that features premium prices and high-end restaurants. Fortunately for you, D.C. strikes a great balance between delicious and affordable cuisine throughout much of the city. While you certainly can find pricey steak houses that cater to a Senatorial clientele, there are also plenty of more reasonable places. Scope out website likes Open Table or Yelp for information on pricing, menus, and location before you travel or before you head out for dinner. Or, stroll through neighborhoods like Georgetown, Foggy Bottom, Chinatown, and Dupont Circle for a good selection of delicious restaurants at reasonable prices (these neighborhoods at least partially cater to college students so they have to stay moderate).
Let's Recap on Visiting Washington DC on a Budget
There you go - a few great recommendations for things to do when visiting Washington DC on a budget. Remember, many of these great budget friendly attraction options and more are included on the Washington DC Explorer Pass, where you can save up to 40% on combined admission vs paying at the gate. So when you are planning your trip, consider including some of these options to your Washington DC vacation itinerary.