This summer Smart Destinations is debuting a brand new product in the Washington DC market – the Washington DC Explorer Pass! This flexible attractions pass is a welcome addition to one of the country's most popular tourism destinations and is sure to be a great aid to traveling families from across the globe. The Washington DC Explorer Pass provides access to your choice of 3, 4, or 5 attractions out of ten of the region's top activities, tours, and museums. Simply purchase the pass for the number of desired attractions, then choose what you want to see as you go along – no need to decide in advance! Passes start at just $59 per person.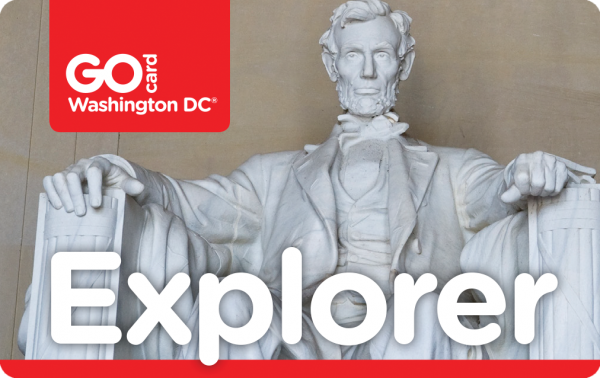 Available DC attractions include a wide variety of offerings, from a Hop-on Hop-off bus tour to boat rentals. You'll also have access to your choice of several top museums, including the award-winning Newseum, the fascinating National Geographic Museum, and more!
Don't forget about historical sites – with the Washington DC Explorer Pass you'll be able to pay a visit to the iconic George Washington's Mount Vernon and learn all about our nation's first President and his heroic deeds. A trip out to Mount Vernon is a great complement to the Monuments Cruise, too. Are you an avid politico? Then be sure to stop by Madame Tussauds D.C. for a chance to mingle with top officials like President Obama and the First Lady. The Presidents Gallery is actually home to all 44 American Presidents – an experience you won't find anywhere else. It's better than a visit to the Senate Office Buildings or a tour of the White House! The Washington DC Explorer Pass is valid for 30 days after your first attraction visit, so it's an ideal product for visitors and locals alike. In town for just a week or a long weekend? Hit up your chosen attractions in a few days. Live in Virginia and occasionally enjoy playing the tourist? Spread your attraction visits over multiple visits. So the next time you're heading to our nation's capital, snag a Washington DC Explorer Pass to save on your attraction visits. With the convenient and eco-friendly instant delivery option, it couldn't be easier to embark on your next big adventure for less.