While it doesn't have the reputation of Paris or Rome, Washington, D.C. is a city where romance can truly blossom. It's also a wonderful place for adults to explore together, filled with top tier theater, world-class art, delicious and creative dining, and fun, casual outdoor activities. Whether you're the 'get out and go' couple or the traditional 'wine and dine' duo, you'll find plenty of things to do in DC for adults and couples. If you're looking for things to do in DC for adults, check out our list of the top activities that couples and groups of friends will enjoy, including...
Big Bus DC Panoramic Night Tour
Hillwood Gardens
Washington Nationals Ballpark Tour
Newseum
The Capital Wheel
Washington Walks Walking Tours
and more...
Save on Admission to Popular Adult Attractions
Regular admission to a number of these attractions are included on the Washington DC Go pass. Choose as you go from popular DC activities and save up to 47% off combined admission vs paying at the gate. See all available passes and DC based attractions – Learn more.
Enjoy on a Hop-on Hop-off Sightseeing Tour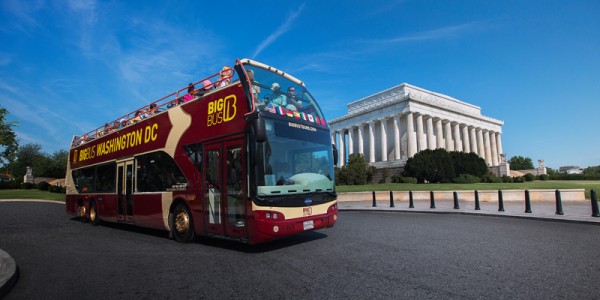 If you really want to up your exploration game, try a flexible sightseeing bus tour that gives you the freedom to hop on and off and the interesting narration that makes it worth your time. They'll escort you throughout the city to top historic and scenic spots, making it an equally convenient way to getting to the city's hotspots without dealing with the public transit system. Don't forget to get a few couples selfies in front of your favorite sights! If you're looking for something slightly more romantic, opt for a night tour that showcases the city when she's beautifully illuminated -- the National Mall, in particular, is a sight to behold. Getting In: Hop On Hop Off Big Bus DC Tour admission and Big Bus DC Panoramic Night Tour admission are both available on the Go Washington DC pass.
Go for a Romantic Bike Ride
If you're even a little bit outdoorsy, there is nothing so much fun as a joint bike ride. Pedal around the Tidal Basin and the National Mall for a gorgeous waterfront view and, in the springtime, a fragrant ride through the nation's largest concentration of cherry trees. If you haven't seen D.C. cherry trees in the spring, believe me, you'll fall in love all over again in the midst of those delicate pink blossoms. Other times of year can be just as fun to bike! Just be warned -- summers can get quite hot, so be sure to bring water and a hat!
Getting In:
Washington DC Bike Rentals
 are available on the Go Washington DC pass.
Ride to the Top of the Capital Wheel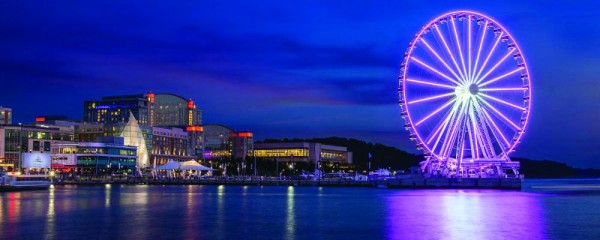 A truly romantic option is a trip to the top of the Capital Wheel in National Harbor. A ride on this 180-foot tall observation deck is a great way to get unbeatable views of the Washington, D.C. metro area, from Alexandria to PG County. Of course, you'll get to enjoy panoramic sights of the National Mall, the Kennedy Center, the White House, and many more, too. Getting In: Capital Wheel admission is available on the Go Washington DC pass.
Hillwood Estate, Museum, & Gardens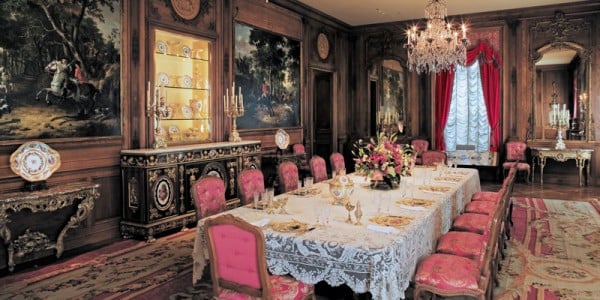 For an attraction that has a combined appeal for the artsy and the outdoorsy types, check out the Hillwood Estate. Once home to DC socialite slash accomplished philanthropist Marjorie Merriweather Post, Hillwood is now a monument to her remarkable life and the beautiful things she surrounded herself with. Start with a stroll through parts of the 13 lush acres of carefully cultivated gardens, including a Rose Garden, a Japanese Garden, a French Parterre, and much more. Then, the estate itself. A massive yet tasteful mansion, it includes a Drawing Room, formal Dining Room, Library, Breakfast Room, and much more. The entire experience is topped off with a museum, including special exhibitions like a Russian Sacred Arts Gallery and a collection of Post's jewelry, among other treasures. Exhibits rotate periodically, too, so you'll see new material on each visit. You'll love every second you spend at Hillwood! Getting In: Hillwood Estate, Museum, & Gardens tickets are available on the Go Washington DC pass.
Washington Nationals Ballpark Tour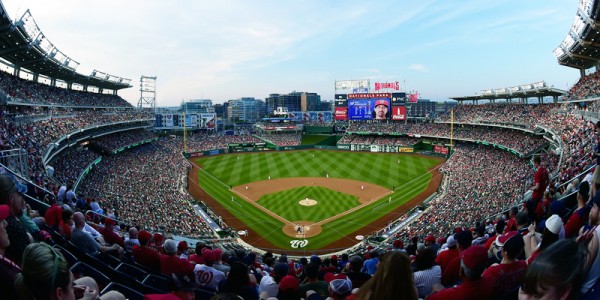 Sports-loving couples and friends have a lot to look forward to when it comes to a vacation in Washington DC. There are the Washington Nationals (affectionately known as the Nats to locals), with their beautiful newer stadium that offers tasty fare and enjoyable afternoons. Take a tour of the park to see their unique features and behind-the-scenes aspects. Or, if you're more of a basketball or hockey fan, both the Washington Wizards and the Washington Capitals (perennial title favorites) play at the Verizon Center in Chinatown. You can't go wrong with any of these fun options! Getting In: Washington Nationals Ballpark Tour admission is available on the Go Washington DC pass.
Explore a Museum
If you and your beloved enjoy nothing so much as a culturally rich vacation, then you've come to the right place. Washington, D.C. is museum heaven for culture buffs of all stripes. From art (the National Gallery of Art, the Freer & Sackler Galleries, the Phillips Collection) to science (the Air & Space Museum, the Museum of Natural History) to history (the American History Museum, Newseum, the National Geographic Museum), they've got it all. Not sure what to see? Stroll the National Mall until inspiration strikes!
Getting In:
Newseum admission
 and 
National Geographic Museum
 are both available on the Go Washington DC pass.
DC Walking Tours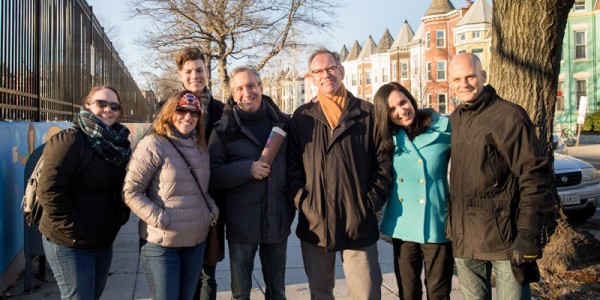 Given its relatively compact size and several distinct, interconnected neighborhoods, it's actually really easy to explore a lot of DC on foot. (The Metro, of course, is also a big help if you're looking to traverse across the city). Should you want to explore with a guide, Washington Walks offers a variety of tours for adults and couples alike to enjoy, from Cherry Blossom tours in the spring to Haunted tours in the fall. They also periodically highlight "hidden gems," or neighborhoods that even some locals never get around to exploring! Getting In: Washington Walking Tours admission is available on the Go Washington DC pass.
Indulge in a Romantic Dinner
There are too many delicious and inventive restaurants in Washington, D.C. to even address a fraction of your dining options, but rest assured, you can find some of the most romantic restaurants in the world in this capital city. If you're looking for Italian, try Georgetown's Filomena – their décor is truly lovely, especially during the holidays, and it makes for the perfect intimate setting. Prefer some classic southern cooking? Georgia Brown's in the Farragut area is elegant and classic with a funky twist. If you prefer something new and trendy, then head to the revitalized Shaw area, which is chock full of pop ups, wine bars, small plates joints, and much more. Other great neighborhoods to explore for romantic dining options include the Penn Quarter, Dupont Circle, and Chinatown. Just remember to make reservations!
Attend a Show
There are few things as classically romantic as a theatrical performance. Fortunately for you, D.C. has an abundance of award-winning theaters and performance venues. Enjoy a Shakespeare play at the Folger or the National Shakespeare Theatre, a jazz concert at the Warner Theatre, a big-name concert at DAR Constitution Hall, or an opera at the Kennedy Center.
Getting In:
theatre tickets are separately priced and are not included with the Go Washington DC pass.
Take in a Movie
Looking to go old school with your date? Take in a movie at one of the city's many popular movie theatres! We particularly recommend the Loew's in Georgetown, which is located right on the Georgetown Waterfront Park – one of the most romantic spots in the entire city. After the movie, stop in the Hershey's Ice Cream store next door for a treat. Take your cone on a walk down the Georgetown boardwalk for some scene-setting natural beauty, especially at sunset.
Getting In:
movies are separately ticketed and are not included with the Go Washington DC pass.
Save on Attraction Admission
That should do it! Our list of some of the most fun things to do in DC for couples during your vacation. These ideas are also great if you are traveling with a group of friends. Remember, many of these great activities are included on the Go Washington DC pass, where you can save up to 40% on combined admission vs paying at the gate. Consider adding a few of these fun options to your kid-free vacation itinerary. Enjoy!