Heading to Washington, D.C. for a weekend and trying to plan the perfect itinerary? Washington DC is packed with fun things to do -- from historic sites and politico hotspots to outdoor activities on the Potomac River and some of the best restaurants in the United States, Washington, D.C. has it all. It's a lot to pack into a weekend, but we've put together an easy to follow '2 Days in Washington DC Itinerary' to give you a little inspiration, or even just some ideas, to start planning your Washington DC weekend itinerary. From tours and cruises to museums and monuments, it's all in there--enjoy! This weekend itinerary includes:
Hop On Hop Off Big Bus Washington DC Tour
The Smithsonian National Air & Space Museum (free!)
The Newseum
Photo Opportunity along the Ellipse (free!)
Biking the National Mall & Monuments
Georgetown (free!)
DC Monuments Cruise along the Potomac
We've also put together a 1 day and 3 day Washington DC itinerary, if you're spending more or less time than a weekend in the DMV.
Save on Attraction Admission
The Washington DC Explorer Pass® gives you the flexibility to create your own itinerary, so you can choose from top attractions and create a vacation tailored to your interests. The 2 days in DC itinerary below is the most popular 'DC in a Weekend' itinerary. It has everything you need to see and do to fully experience Washington DC: an all-around tour, the National Mall, museums (including a Smithsonian), the National Monuments, the White House, popular downtown Georgetown, and really, really good food. It doesn't get much better than that.
Day 1
Stop #1: Hop On Hop Off Sightseeing Tour by Big Bus
This comprehensive bus tour is the best way to get oriented in Washington DC. You'll get a good overview of the city's top attractions and get a feel for the city layout, which will make planning the rest of your time in DC a breeze. Ride the whole loop for an overview of the city's history, or, hop off at any of the over 25 included stops along the way (like the next one in this itinerary) to explore an area by foot or visit nearby attractions. Some popular stops included on the bus route include:
US Capitol & Botanical Garden
Smithsonian Air & Space Museum
Washington Monument West
Jefferson Memorial
Newseum
White House
and more!
Getting In: Hop-On Hop-Off Big Bus DC Bus Tour tickets are available as an attraction choice on the Washington DC Explorer Pass.
Stop #2: The Smithsonian National Air & Space Museum (free!)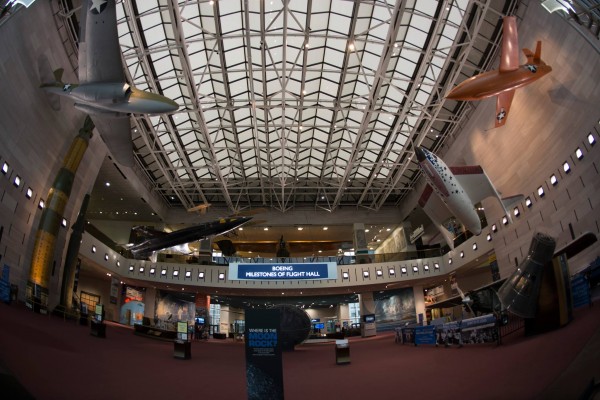 Hop off the bus tour at the National Mall stop and head to one of the most popular Smithsonian Institutions, the National Air & Space Museum. Kids and adults alike will enjoy the wide range of immersive exhibits, interactive videos, and collections of real artifacts and aircrafts from the history of flight. You'll get to see basically a little bit of everything. Scope out early flight machines from the invention of the aerial age, like the ones designed by the Wright Brothers. Look up at Soviet rockets and lunar landers. Then, learn all about aerial technology in use today! Be sure to leave some time (and wiggle room in your budget) for the gift shop. It's filled with educational games, toys, books, and more, which make for great souvenirs or gifts. Insider Tip: Head there before noon -- Smithsonian museums tend to be most crowded in the afternoon. Getting In: Admission is free!
Stop #3: Newseum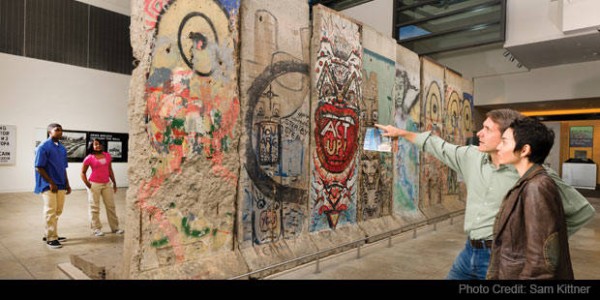 For your next stop of the day, head to one of the most talked-about attractions in DC, a museum entirely dedicated to the exploration of mass media in history and current events around the world -- the Newseum. You'll get to see front pages from newspapers all over the world, new coverage of important historic moments, Pulitzer Prize-winning photographs year-by-year, first-hand artifacts like wreckage from the Twin Towers and pieces of the Berlin Wall, and more. Insider Tip: The Newseum's top floor has an outdoor balcony you can step out onto for a great view of the United States Capitol Building. Getting In: Newseum tickets are available on the Washington DC Explorer Pass.
Stop #4: Stroll the Ellipse & Photograph the White House (free!)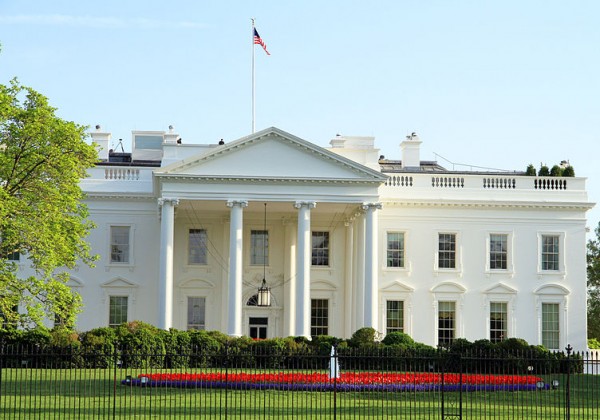 Head to the Ellipse section of the National Mall to get a good view of the White House and its meticulously groomed lawns. Though you can get views of the White House from both the north and south angles, the White House North Lawn features the view that most people associate with the White House. Please note: You can't tour the White House without prior arrangements (up to three months in advance and you need a letter of from a Member of Congress!), but you can still get some great photos of the President's Park and the White House. In many ways, it's probably easier and a lot less stressful just to get outdoor photos these days.
Day 2
Stop #1: Bike the National Monuments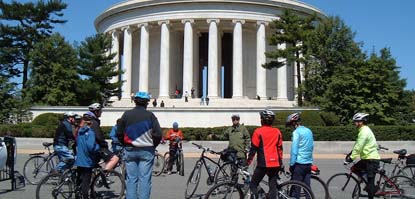 Check off all the National Monuments with one easy bike ride around the National Mall and Monuments. Head to Bike and Roll DC, located in L'Enfant Plaza, and get fitted with a 3-hour bike rental. Bike and Roll can highlight an easy to follow route on a map for you that will pass by the Washington Monument, Lincoln Memorial, Korean Veterans Memorial, Franklin Delano Roosevelt Memorial, and the Jefferson Memorial. If you're feeling up to is and time allows, you can cross the Potomac River to see the Arlington National Cemetery (about 40 minutes roundtrip on bike from the Jefferson Memorial). Insider Tip: Don't forget to fuel up! Be sure to pack a snack for the day, dining options are limited along the bike route and you'll want to save your appetite for a late lunch in Georgetown. Bike and Roll is located just outside a small food court where you could grab a quick bite before you head out for the day. Getting In: DC Bike rentals by Bike and Roll DC are available as an attraction choice on the Washington DC Explorer Pass. Bike rentals are good for 3 hours, but if you need more time, just ask Bike and Roll about their very reasonable upgrade fees.
Stop #2: Explore Georgetown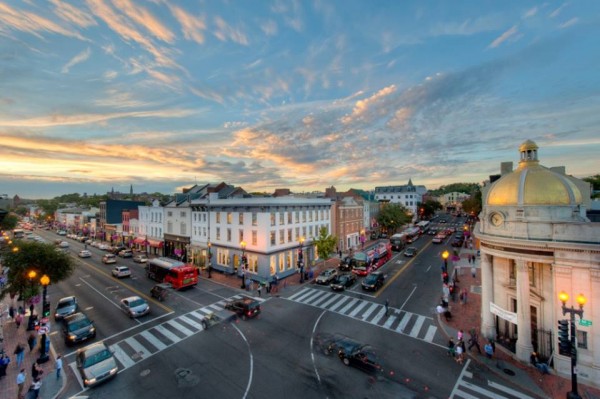 No trip to DC is complete without exploring its oldest neighborhood, Georgetown. This historic area is known for its quintessential quaint appearance, great boutique and upscale shopping, and foodie-favorite places to eat. Getting In: Georgetown is best explored by foot, which is easy as the main strip is small, but if you're tired, take advantage of the Circulator bus which runs along M street in both directions.
Stop #3: Washington Monuments Cruise (Seasonal)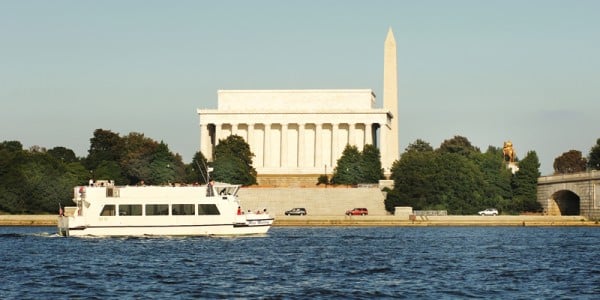 After exploring M Street in Georgetown, walk down to the waterfront for a relaxing cruise along the Potomac. You'll get to sit back, relax, and see all the sights from the perspective of the water. A great re-cap and 'last hurrah' in Washington DC. Along the cruise, you'll see monuments, landmarks, historic sites, and lots of picturesque waterfront scenery. Remember to show your Explorer Pass at the ticket booth before boarding the cruise. Please arrive at least 30 minutes before your desired time of departure. Getting In: Washington DC River Cruise tickets are an available attraction choice on the Washington DC Explorer Pass.
Let's Recap
So if you're looking for great things to during 2 days in Washington DC, this itinerary highlights some great options. It features a variety of popular activities, for every type of traveler's tastes and styles of travel. From museums and monuments to bike rides, cruises, and foodie-destinations, this 2-Day Washington DC Weekend Itinerary has it all. Enjoy a hop-on hop-off bus, the Newseum, a casual bike ride to see all the National Monuments, and a cruise along the Potomac River from the Georgetown Waterfront with the 4-Choice Washington DC Explorer Pass® and save up to 47% on combined admission. Happy travels!