The festive period sees the historical streets of Amsterdam transform almost entirely, embracing the festive period in any way it can. Should you find yourself in Amsterdam around the holidays, you'll see the streets lined with all manner of light and art displays, and many busy squares occupied by different holiday-themed events, festivals and markets.
As the Netherlands celebrates more than just Christmas Day, the festive atmosphere is all the more electric in Amsterdam all through December. If you're looking for somewhere to truly embrace the holiday spirit, then Christmas in Amsterdam could be the trip for you.
Sinterklaas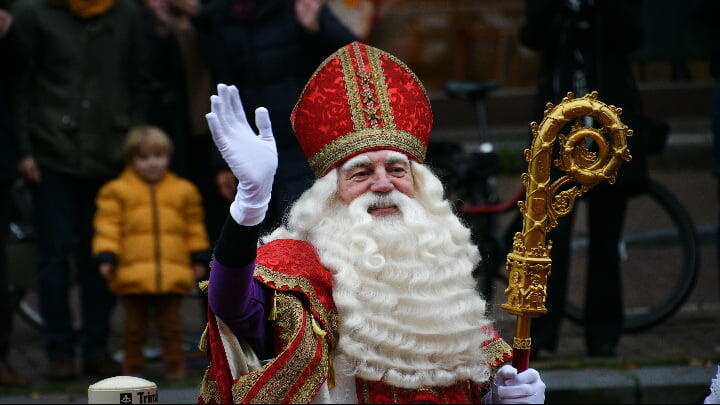 Should you find yourself spending the holiday season in Amsterdam, you may be in for a treat, with not just one but two Christmases to celebrate. This is the reality for children throughout the Netherlands who, in addition to celebrating Christmas Day, also look forward to a visit from Sinterklaas on December 5. In the Netherlands, Sinterklaas is the main day for gift-giving, while Christmas is more commonly reserved as a day to celebrate with family over a traditional dinner.
Unlike Santa Claus, who elsewhere visits in secret on the night of the 24th, Sinterklaas (Saint Nicholas) makes a very public and grand entrance in mid-November. Arriving in the Netherlands on his iconic steam boat, Sinterklaas and his helpers, known as 'Pieten', parade through the country's major cities, throwing candies and festive treats to the onlooking children.
These festivities continue all the way up to the day of Sinterklaas on December 5, when children across the country wait excitedly to hear a knock on their front door. If they've been good that year, they should find their gifts on the other side. It's also traditional for children to leave a shoe or boot by the fireplace or door, which they may find filled with small gifts when they wake the next day.
Unlike Christmas Day and Boxing Day, Sinterklaas isn't recognized as a public holiday. As such, don't fret if you have nobody to celebrate with, as most cafés, bars and restaurants will still be open should you want to share in the festivities!
Christmas Markets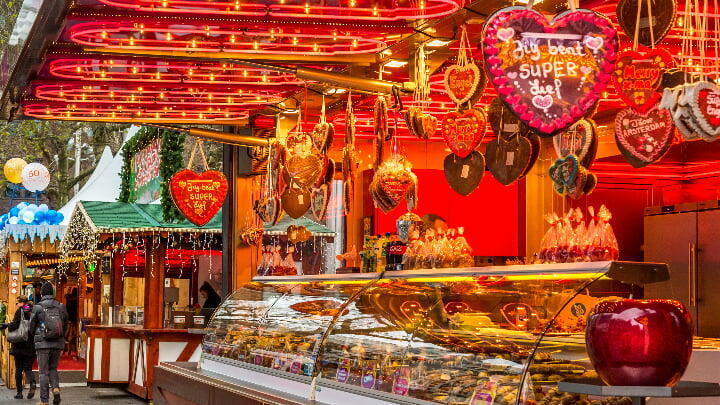 It's become somewhat of an unspoken rule for major European cities to offer up a vast selection of Christmas markets and festive celebrations throughout the holiday period, and Amsterdam certainly doesn't disappoint.
Where Amsterdam departs from the European trend is in the absence of German-style Christmas markets. While you're bound to find some similarities, Amsterdam's Christmas markets are traditionally Dutch through and through.
Amsterdamsche Kerstmarkt
The Amsterdamsche Kerstmarkt is perhaps the most emblematic Christmas market in Amsterdam. Held over the course of a few days shortly before Christmas Day, the event is host to various stalls selling all manner of festive fare and local artisan crafts.
In addition to the market stalls, you'll also find an ice skating rink, various children's activities, cultural events and workshops, as well as food stalls and winter bars, all often accompanied by live festive music. Be sure to check for updates from the organizers to find details as to the location and dates of this event.
Sinterklaas & Funky Xmas Sunday Markets
Early in December, Amsterdam's monthly Sunday market transforms into a more holiday-themed market in celebration of Sinterklaas. Head to the Westergasfabriek to find a selection of handmade crafts and gifts, alongside all manner of festive treats and food.  
This market makes a return later in the month for the Funky Xmas market when, as per its name, it takes on a more groovy and Christmassy theme. Often taking place shortly before Christmas day, this is a chance to find those last-minute, quirky gifts made by local artists and designers to bring home to your loved ones.
Of course, you'll still find all of the typical staples of the Sunday market present at these special editions. For some traditional Dutch street food, be sure to try out the likes of kibbeling cod bites and poffertje pancakes.
Christmas Treats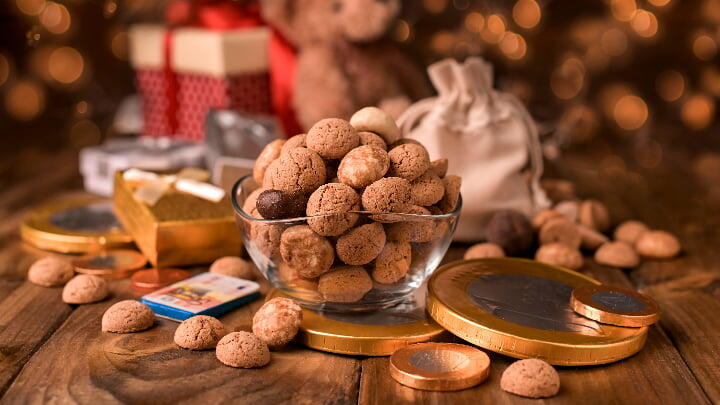 If sweet Dutch treats are something you're keen to try, there's no better time to visit Amsterdam than during the festive period. Throughout November and December, stores and bakeries will be brimming with Sinterklaas- and Christmas-themed candies.
Among the most common Sinterklaas treats are pepernoten and kruidnoten (tiny gingerbread cookies), large solid chocolate letters, schuimpjes (foam-like sugary candies), speculaas cookies and various marzipan-based cakes.
You can also expect to find many festive European staples on offer throughout the city, such as smoked sausage (rookwurst), mulled wine (gluhwein) smoked sausage and warme Chocomel (hot chocolate). Be sure to try oliebollen (fried dough balls) and appelbeignets (fried apple slices) dipped in icing sugar, too!
Christmas Activities & Events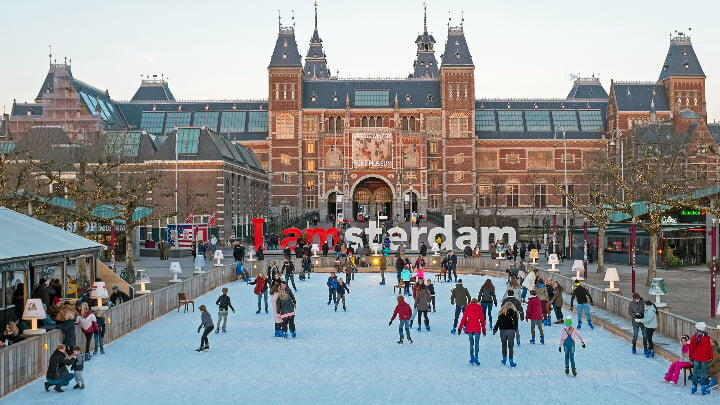 Ice*Amsterdam
If there's anything that best reflects Christmas in Amsterdam, it's the Ice*Amsterdam festival. Taking over the busy Museumplein, this event typically starts in mid-November and lasts all the way until late January.
With an ice-skating rink at its core beneath a replica of the well-known Skinny Bridge, people of all ages flock to the area to share in some festive fun. The rink is accompanied by a healthy selection of winter bars where you can grab a hot cup of chocolate milk and a Christmas snack, alongside various market stalls selling all manner of seasonal gifts and products.
Amsterdam Winter Paradise
Those looking for that little bit of extra excitement should head for RAI Amsterdam which, from late December, becomes host to a huge indoor and outdoor holiday festival. Alongside the usual smattering of seasonal market stalls, street food and winter bars, the Winter Paradise offers an impressive array of festive activities.
You can expect fairground rides to accompany the giant Ferris wheel overlooking the city, alongside various carnival games and activities. There are also indoor and outdoor ice-skating rinks, curling lanes and competitions, as well as an area filled with real snow for tubing, skiing and snowball fights. If you're the competitive type, be sure to join in on the Winter Games, too.
Amsterdam Light Festival
Running alongside the holiday season, the Amsterdam Light Festival illuminates the Dutch capital with an impressive array of light displays from designers, artists and architects from around the world. Taking place throughout December and January, the festival typically showcases around 30 unique art installations, bringing an even more magical touch to an already festive city.
One of the most popular activities of the Light Festival is to take a canal cruise in the evening. These boat tours offer a chance for visitors and locals alike to see the city from a different perspective, offering unique insights into the history of prominent neighborhoods while also exploring the artworks lining the banks of the canals.