Whether you're looking for a nice cup of coffee or a sweet treat, it's good to know where the best cafes are in any city you visit. And thankfully, Bangkok is full of delightful places that will hit the spot. Below, we've chosen the best cafes in the city, so you needn't research them yourself! Featuring brunch spots, cat cafes, tea houses, and more, we've got all your bases covered.
Including:
Peace Oriental Teahouse
Bluetamp Cafe
Caturday Cat Cafe
SHUGAA
...and more!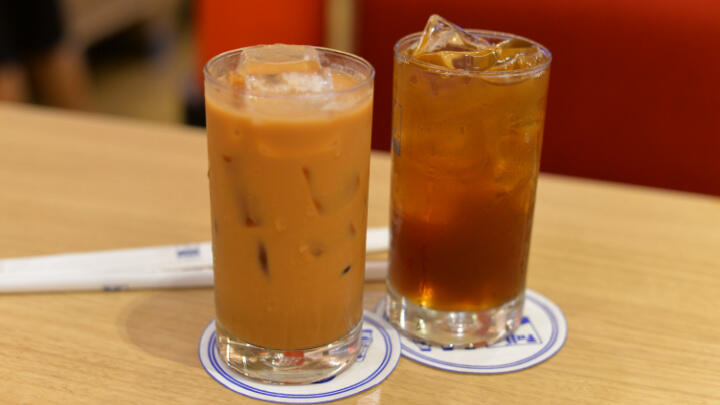 If you're looking for a place to relax and de-stress, look no further than Peace Oriental Teahouse in Bangkok. This zen teahouse is the perfect place to escape the hustle and bustle of the city.
With its tranquil atmosphere and soothing music, Peace Oriental Teahouse is the perfect place to unwind after a long day. They offer a wide variety of teas from all over Asia, and if you get a sudden bout of choice paralysis, the staff know their stuff, and will happily recommend the perfect blend for you. 
In addition to tea, Peace Oriental Teahouse also serves a small selection of food, such as pastries, sandwiches, and salads. So you can enjoy a light meal or snack while you relax and enjoy your tea.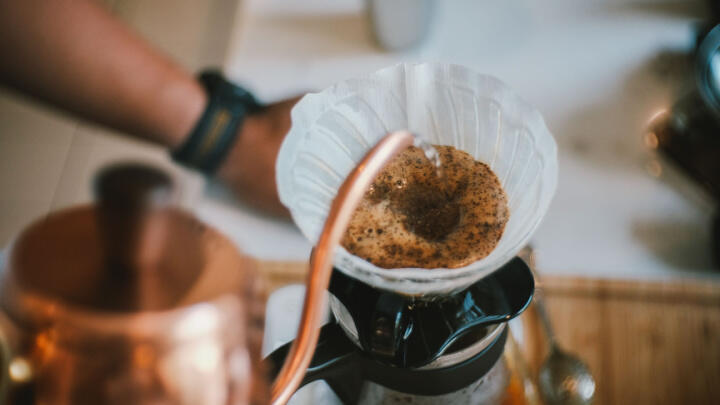 Looking for a splash of humor with your morning cup of coffee? Look no further than Bluetamp Cafe in Bangkok. This Aussie-style cafe is known for its delicious coffee, friendly staff, and hilarious sense of humor.
Said staff will make you feel at home from the moment you walk in. And a quick glance around the place will show you that Bluetamp doesn't take itself too seriously. Funny cartoons and quotes adorn the walls, and the menu is full of weird and wonderful things.
But the real star of the show is the coffee. Bluetamp Cafe uses only the freshest beans, and their baristas are experts at crafting the perfect cup of coffee. Whether you like your coffee black, with milk, or with sugar, you're sure to find something you love at Bluetamp Cafe.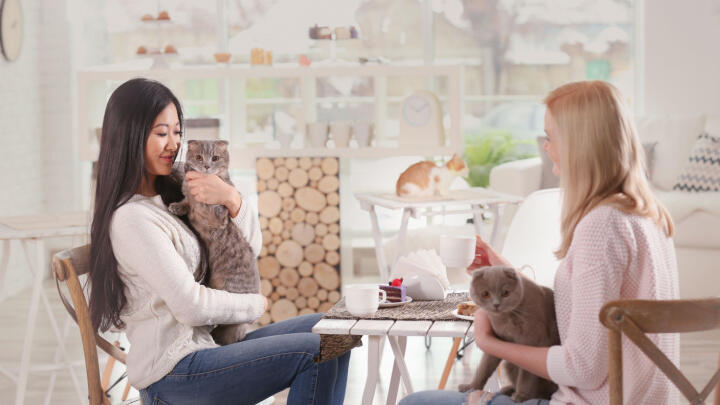 Are you a cat lover? If yes, the name of this cafe is surely filling you with excitement. Yes, there really is a cat cafe in Bangkok. Yes, with real cats.
For the uninitiated, a cat cafe is a cafe...but with cats. Lots of cats, just hanging out. Doing their thing. You know, cat stuff. Besides the cats, the cafe actually offers some food and drink, but are you really going to a cat cafe for the menu? No, you're going to cuddle some cats. You can even just sit back and watch them play. You can even bring your own cat. Cats.
The staff are all cat people too, and know tons about taking care of cats. So, if you want to get a cat but don't know what you're doing, they'll be more than happy to give you some hints and tips. 
Is Caturday Cat Cafe one of the best cafes in Bangkok? If you're a cat person, it's hard to argue otherwise.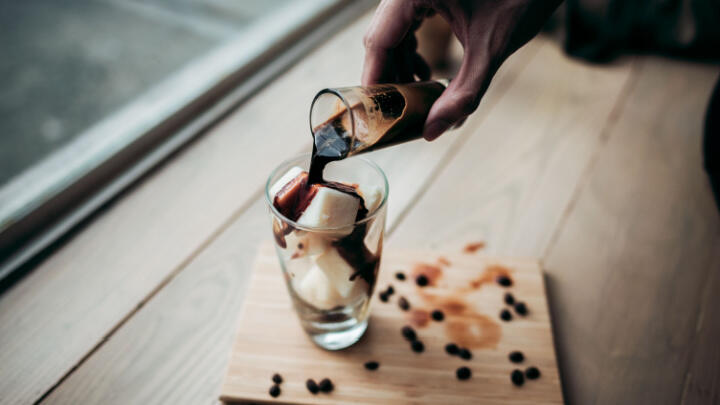 The sweet-toothed among you can finally rejoice. As the name implies, SHUGAA is a cafe built just for you. If you're a fan of delicious desserts, you've come to the right place. 
SHUGAA's menu features a wide variety of desserts, from cakes and pies to ice cream and waffles. But the show-stopper is the Snow series, made with a special type of ice cream that is so light and fluffy you may well be eating actual snow and just not know it. Don't worry; you're not, but you get the idea. 
In addition to desserts, SHUGAA also serves a small selection of coffee and tea. So you can enjoy a sweet treat with a cup of your beverage of choice. Nice.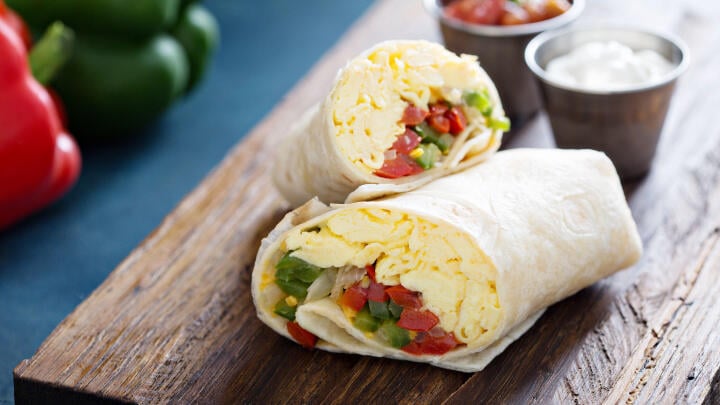 Are you a bruncher? Do you partake in the pastime known as 'brunching'? If so, you owe it to yourself to visit Stockroom, arguably the best cafe in Bangkok for brunch. 
The usual brunch suspects are out in force here, with your pancakes, waffles, Eggs Benny, avo toast, and many more grace Stockroom's enviable menu. But perhaps the piece de resistance is the breakfast burrito, a monster of a piece filled with every breakfast menu imaginable. Good luck eating it by yourself - best bring a buddy to get it done. 
And, with a host of drinks options, and stylish decor, you can happily spend a few hours there just soaking it all in. Besides, you might need to take that time to let the mountains of food settle in your belly.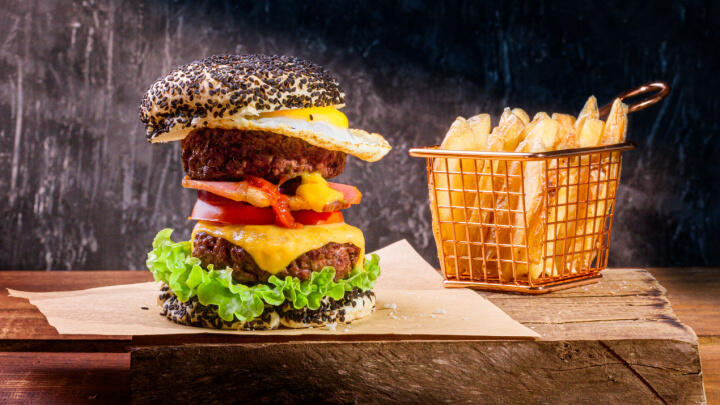 If you've built up quite the appetite as you've explored Bangkok, you might need a bigger meal to sort you out. If so, Luka could well be the best cafe in Bangkok for you!
Luka's menu offers a wide variety of lunch options, from burgers to salads. The bravest/hungriest among you might also dare to challenge the Luka Burger, but no pressure if you want something more manageable. 
And yes, as it's a cafe, you can still order coffee and tea. But really, you won't want to miss out on Luka's delicious food. Otherwise, you're not really making the most of it.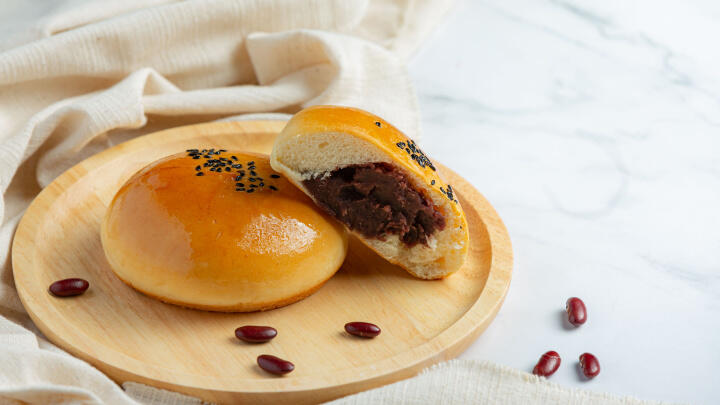 Japanese food is sweeping the world right now. You'll find sushi joints, yakitori spots, and plenty more in most city centers. But we're talking about the best cafes in Bangkok here, so let us introduce you to Konnichipan. 
Famed for its sweet red bean buns, Konnichipan also offers a deluge of sugary treats that are bound to sate even the sweetest tooth. Sure, you could simply gorge on waffles, cakes, and pies, but when in Rome and all that. Instead, push the boat out a bit and try the Anpan, the aforementioned sweet red bean bun - it might change your life. 
You can also order coffee and tea, but they won't come close to the sweet offerings that Konnichipan prides itself on.
And those were our picks of the best cafes in Bangkok! Of course, there's much more to Bangkok than coffee and dessert. So, if you need some vacation inspiration to fill out your itinerary, Go City's got your covered! With our All-Inclusive Pass and Explorer Pass, you can see all of Bangkok's best bits for one low price!