With summer having long drawn to a close, the vibrant streets of Barcelona begin to embrace a period of respite from the tourist high season.
Barcelona in November is blessed by milder days and cooler nights, with average temperatures flirting between 50 and 68°F. Alongside this cooldown comes a comparable reduction in tourism, though the city remains as vibrant as ever. This, among some of the reasons below, makes fall a fantastic time to visit the sprawling Catalan metropolis.
Barcelona Off-Season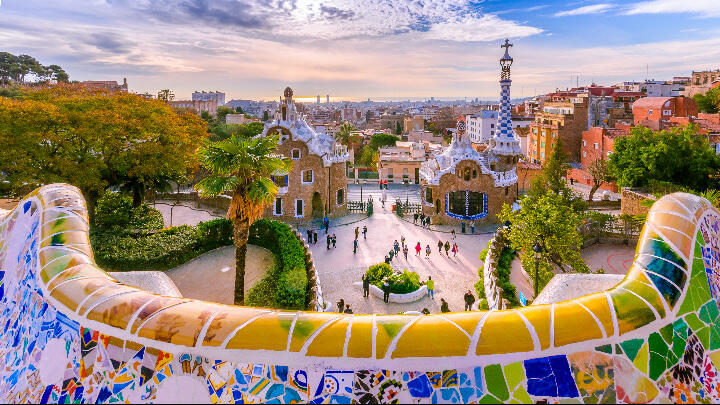 Any travelers hoping to visit Barcelona in the fall months are in luck. In the absence of the high-season tourist jam, visitors can enjoy much smaller crowds while also still appreciating the bustle of fellow off-season tourists.
Naturally, fewer crowds allow the more patient traveler to benefit from a few perks, including lower hotel and accommodation prices and shorter queues for popular attractions, not to mention much less jam-packed public transport. With that, November serves as the perfect time to experience everything that Barcelona has to offer.
Take this opportunity to explore those attractions that would otherwise be packed to the teeth. Discover the awe-inspiring architecture of the Sagrada Familia, and walk in the footsteps of soccer legends at Camp Nou. Take a more peaceful walk among the colorful Park Güell, before hopping on a Bus Turístic for a leisurely tour around the city.
Fall Festivities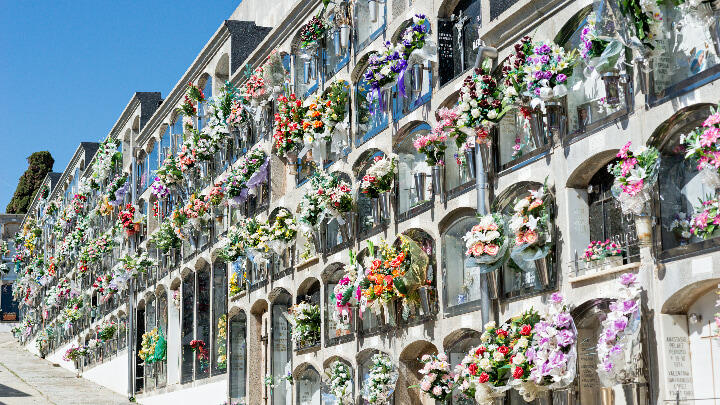 Barcelona in November thrives just as much – if not more so – in the wake of the tourism high-season. Local residents and businesses come together throughout the month to engage in celebrations of the changing seasons; the passing of summer, the embrace of fall, and the coming of winter.
Just as many places begin to wrap up their Halloween festivities, Spain prepares to celebrate All Saints' Day. Having taken the place of Halloween in Spain from the eighth century, the purpose of the tradition shifted from warding off spirits to remembering and honoring the dead.
On November 1, many Spanish people take this opportunity to lay flowers on the graves of loved ones. Tribute is also paid to all of the Catholic saints, giving the holiday its name. Unlike many national holidays around the world, this is more a day of remembrance than of festivity, therefore we advise visitors to acknowledge the somber nature of the day.
As a public holiday, All Saints' Day typically sees many retailers and restaurants close their doors, even in Barcelona. However, in their place, many vendors take to the streets to sell flowers and traditional confectionery such as castañas (roasted chestnuts), panellets (almond cakes), buñuelos de viento (doughnuts), el boniato (sweet potatoes), and other autumnal produce.
This confectionery is also a staple of La Castanyada, or the Chestnut Festival, a deeply-rooted Catalan festival that runs alongside All Saints' Day. Taking place throughout the first two weeks of November, this event marks the shifting of the seasons in showcasing the scrumptious fare of fall.
November Nightlife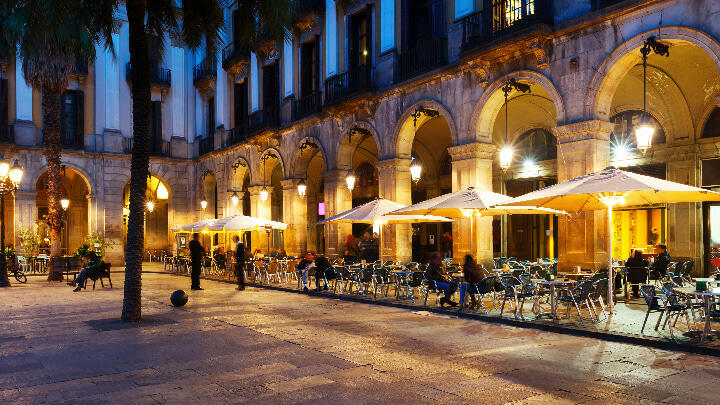 Barcelona is world-renowned for its stellar nightlife scene, as locals and tourists alike come together to explore everything from cult-following grimy dive bars to fancy beachfront clubs.
While admission to some of the more sought-after venues may be tricky in the summer months, coming in fall gives you a much higher chance of skipping those peak-time queues. Be warned, however, that the locals know this too. It wouldn't be out of the question to find yourself competing just as much with a line of Catalans rather than the usual wave of tourists.
November is also host to the MIRA Digital Arts Festival, during which artists from around the world come together to exhibit their creativity with the aid of innovative digital technologies. Interlaced among these exhibitions is also a vast array of concerts and live music sets which, quite fittingly, lean heavily towards the electronic genre.
Barcelona Jazz Festival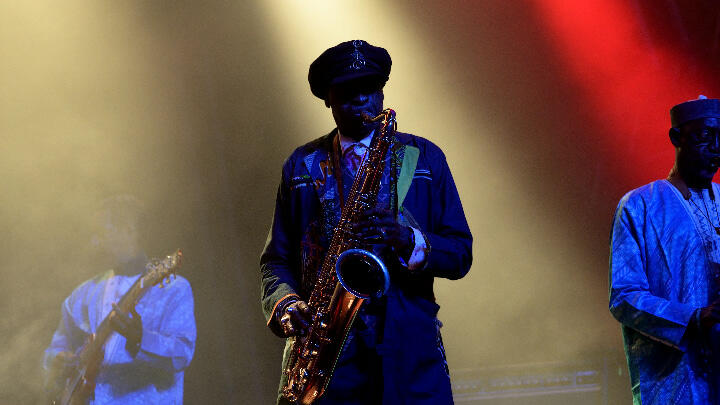 From the end of October, the Barcelona Jazz Festival typically runs for a little over a month and showcases – you guessed it – all things Jazz. One of the most significant events of its kind in the world, fans of the genre can jive with concerts from both celebrated names and up-and-coming artists. Those looking for just that little bit extra can even attend masterclasses led by titans of the Jazz scene.
Film Festivals Galore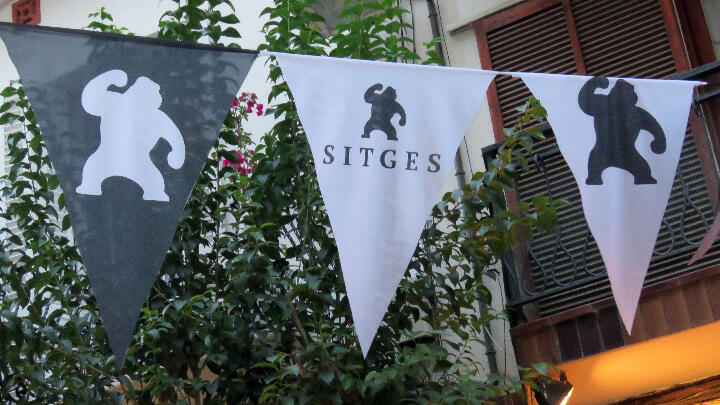 Cinema lovers can rejoice at the fact that the city also hosts a multitude of film festivals throughout November. Whether you're a connoisseur of independent movies, world cinema or short films, moviegoers are likely to find something here to whet their appetite.
Recurring festivals include L'Alternativa Independent Film Festival, the In-Edit Festival, the Barcelona International Short Film Festival and the Asian Film Festival Barcelona. Note that some of these events may only offer admission to exclusive parties, but they will likely still be widely televised in this case. And wherever these festivals take place, you can be sure of a fantastic local ambience and some great afterparties.
Thanksgiving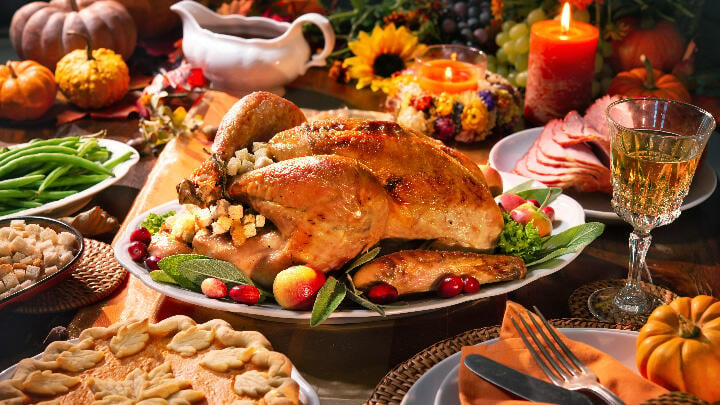 We know – Thanksgiving isn't a Spanish celebration in any sense, so you'd be forgiven for thinking you'd have to miss out on your visit to Barcelona. However, should you find yourself absent for the celebrations back home, you're in luck.
Seek out your nearest Irish pub, and you'll be in good company with fellow American expats and tourists for a traditional Thanksgiving meal. If in doubt, Flaherty's is a particularly popular venue for Americans abroad.
Christmas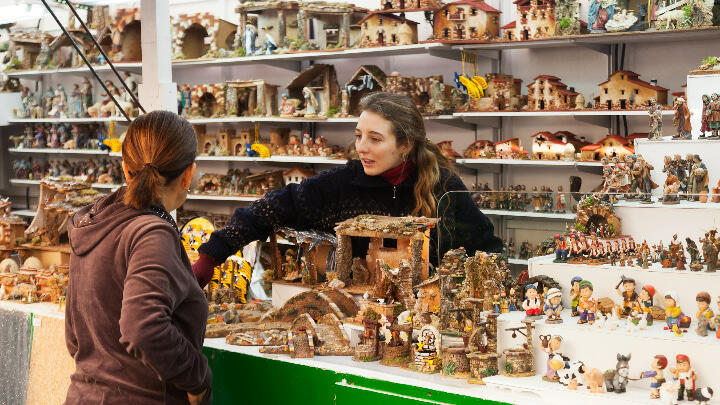 Having seen out both summer and fall, Barcelona begins to prepare for winter and, more specifically, the holiday season. Towards the end of November, visitors will begin to see signs of the Christmas season popping up everywhere. The streets become adorned with lights and decorations, as market stalls begin to open up on seemingly every other street.
Selling everything festive from mulled wine to roasted chestnuts alongside local artisan crafts, the Barcelona Christmas markets are truly a magnificent sight to behold. While there's always a multitude of different markets dotted throughout the city, the largest and most famous market is Fira de Santa Llúcia, which can be found on Avinguda de la Catedral.
Wrapping Up
November is a fantastic time to visit Barcelona. Experience everything the city has to offer without all of the summer crowds, while also engaging in the many local festivities taking place throughout the month. This month marks both a cultural and literal transition, as locals celebrate the passing of summer, enjoy the autumnal produce of fall, and embrace the coming of winter.