Barcelona's cultural wealth would be nothing if not for its many celebrated artists and artistic movements. Famous for its rich diversity of architecture and its output of such renowned figures as Antoni Gaudí, Pablo Picasso and Joan Miró, the Catalan capital is brimming with fantastic examples of creative expression.
To honor and preserve the works of its famous artists, Barcelona is full of museums and art galleries exploring their art, inspirations and lives in great detail. While it may be tricky to keep count of the city's many cultural hubs, we've put together this directory of some of the best art galleries in Barcelona for you to mix into your itinerary.
Museu Nacional d'Art de Catalunya (MNAC)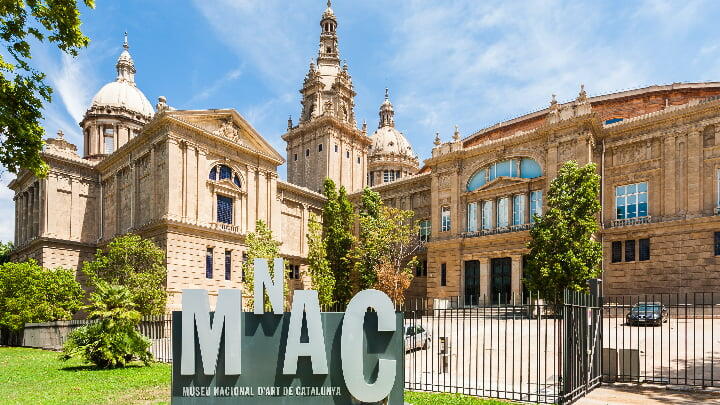 Housed within the impressive halls of the Palau Nacional in Montjuïc, the MNAC boasts a collection of a thousand years of visual art from throughout the Catalonia region. Standing as the largest and most significant museum in Barcelona, the MNAC features the world's largest collection of Roman frescoes and the most important collection of Catalan art.
Exhibitions cover various different forms and eras of artistic expression, from religious art to civil war propaganda. It also offers an insight into the evolution of art movements throughout the nineteenth and twentieth centuries, as neoclassicism makes way for realism and the region's celebrated art nouveau movement of modernism.
Museu Picasso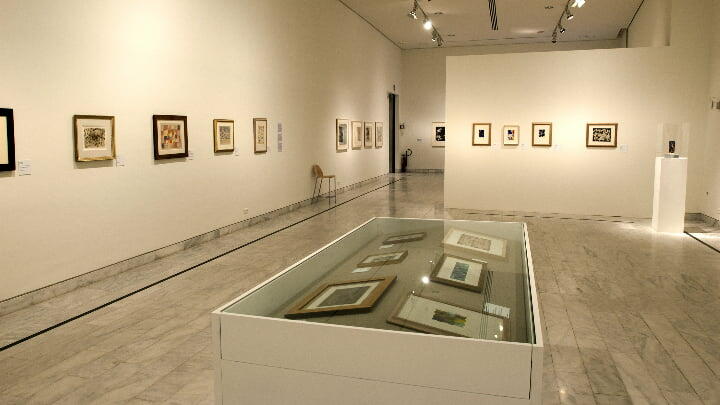 Spread across five Gothic palaces within the popular Gothic Quarter of Barcelona, the Museu Picasso is home to one of the world's most complete collections of Pablo Picasso's works. The museum prides itself on providing a key insight into the artist's early life and career, having spent his formative years studying in Barcelona.
With a collection of more than 4,000 pieces donated by various aristocrats, other Barcelona museums and Picasso himself, exhibitions vary throughout the year to explore different aspects of the painter's life, inspirations and art style.
Fundació Joan Miró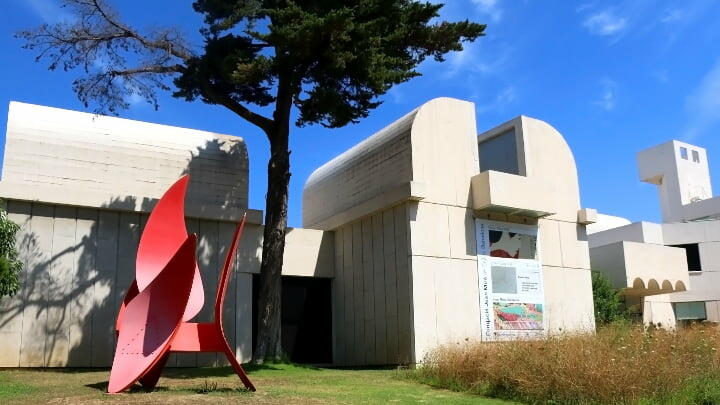 Dedicated to the celebrated Catalan artist Joan Miró, this modern art museum was established by Miró himself in 1975. Widely considered one of Barcelona's most influential artists, with examples of his art visible throughout the city today, Miró donated the majority of his works to the Fundació in the spirit of making art publicly available.
Now one of the most significant attractions atop Montjuïc, the Fundació is home to over 10,000 paintings, sculptures, drawings, carpets and other such pieces. The museum serves to honor the life and art of both Miró and other comparable modern artists, such as Joan Prats, Kazumasa Katsutas and Miró's own wife, Pilar Juncosa.
Museu d'Art Contemporani (MACBA)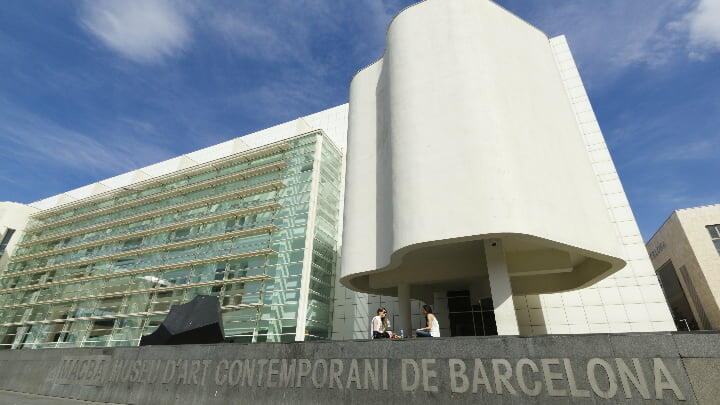 Situated in Plaça dels Àngels in the Raval district of Barcelona, the MACBA serves as both a contemporary art gallery and a statement to the cultural and political importance of artistic expression. Initially established in 1959 by art critic Alexandre Cirici Pellicer, one of the museum's earliest exhibitions, 'Art and Peace', was set up in 1963 in indirect protest of the Franco dictatorship.
While this political provocation brought a brief end to the organization, the project was revived in 1985 by the then Minister of Culture of Catalonia. It wouldn't be until 1995, however, that the gallery was officially opened to the public, after decades of changes in political policies and ownership.
With a primary focus on the latter half of the twentieth century, the MACBA showcases contemporary art in its many forms and from various different prominent names. Exhibitions change every three to six months to showcase different painters, sculptors, filmmakers and other contemporary artists, along with various events, conferences and workshops to complement them.
CaixaForum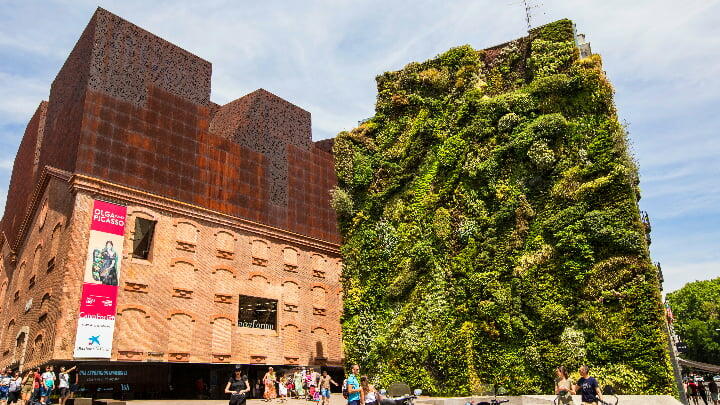 Opened in 2002 in the restored Casa Casarramona clothing factory at the foot of Montjuïc, CaixaForum is considered to house one of the most important collections of contemporary art in Europe. The museum is owned and sponsored by the Caixa banking foundation, and serves as their proprietary social and cultural center.
Originally constructed by celebrated Catalan architect Josep Puig i Cadafalch, the building itself stands as a monument to the Catalan Art Nouveau movement of Modernism. Caixa's acquisition of the site allowed for its restoration and extension, preserving its original style while also incorporating more modern stylistic features.
Over 800 permanent exhibits showcase the works of prominent contemporary artists such as Anish Kapoor and Tony Cragg, while an additional three rooms house temporary exhibitions throughout the year. Previous exhibitions have explored the works of Salvador Dalí and various specific aspects of the contemporary art world as a whole.
Museu del Modernisme de Català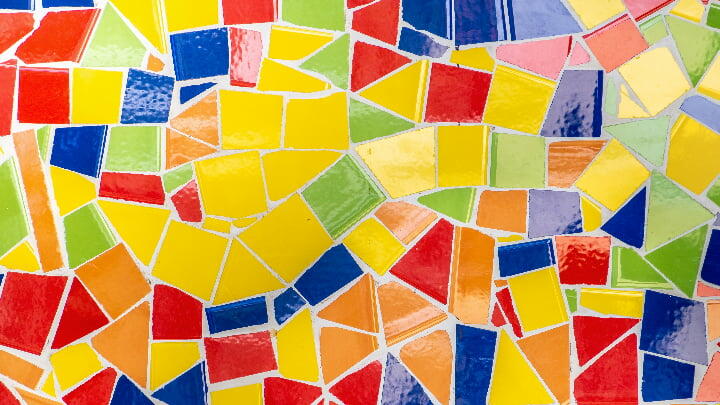 Perhaps the most famous art movement to come out of Barcelona, and indeed Catalonia as a whole, is the Catalan Art Nouveau movement known as Modernism. Perpetuated by such creative visionaries as celebrated architect Antoni Gaudí, the works of modernist artists can be found scattered throughout much of the city.
The Museu del Modernisme is located on Carrer de Balmes, close to the Universitat de Barcelona. In maintaining its character, the building itself was built in the modernist style in the early twentieth century, originally serving as a factory and residential complex.
Featuring over 350 works by 42 artists of multiple different disciplines, it houses an impressive collection of paintings, sculptures, furniture and other artworks created in various forms of the modernist style.
Museu Can Framis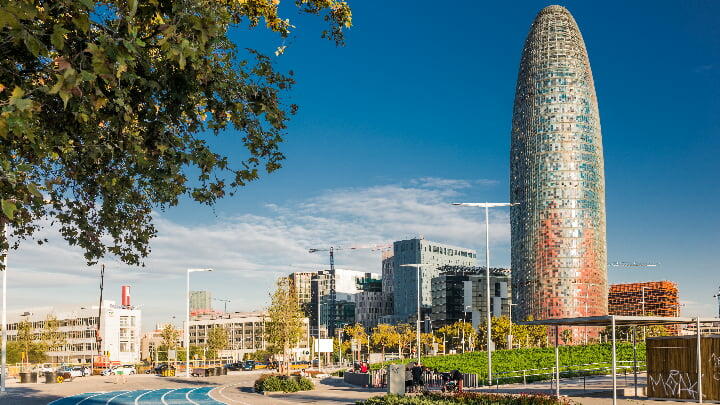 Established in 2009 within a former factory building in the hip Poblenou district, the Museu Can Framis is home to the contemporary art collection of the Fundació Vila Casas. The museum features some 300 works by artists born or residing in Catalonia from the 1960s onwards. Its photography exhibition is the only exception to this rule, showcasing the works of both local and international photographers.
The museum hosts a series of temporary exhibitions throughout the year with a specific focus on individual artists. One exhibition per year is reserved for the Fundació Vila Casas open art competition, within which the winner has the opportunity to showcase their work.  
Centre d'Art Santa Mònica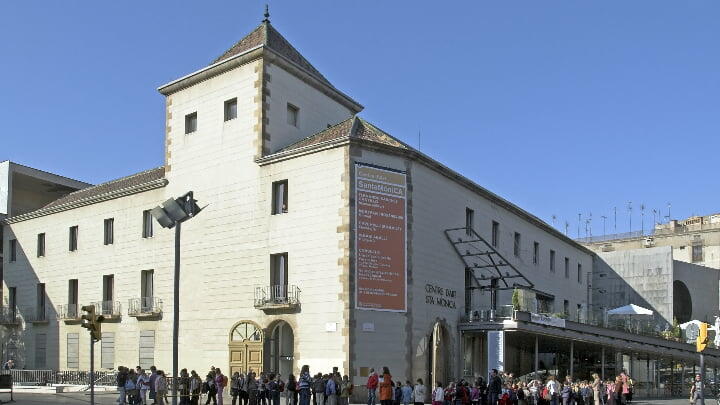 Built upon the former seventeenth-century Convent de Santa Mònica a little ways off La Rambla, the Centre d'Art Santa Mònica stands as a celebration of art as a whole. Its diverse exhibitions cover all artistic disciplines from design and photography to performing arts and music.
The museum showcases various different traveling exhibitions, from artists both local and international. As such, its collection never remains the same, offering a wholly unique experience every few months. Its main focus is to provide an exploration of creative expression and innovation, whether through architecture, literature, design, gastronomy, music or any other artistic medium.