Are you a bit different from others? Do you lean on the eccentric side? You're welcome here, friend. Gather round, and we'll tell you exactly you can unleash the quirky beast inside you. Barcelona, of course! If you're looking for fun things to do in the Catalan capital that err on the strange side, then you've come to the right place. Here, we'll let you know which are our favorite quirky things to do in Barcelona! 
Including:
Moco Museum Barcelona
Segway tour
Gaudí Experiència 4D
Museum of Illusions and Big Fun Museum
Escape Hunt Barcelona
and more!
Moco Mayhem
Let's kick off our quirky escapades with some leftfield artworks! At the Moco Museum Barcelona, you can find weird and wonderful works from artists past and present. 
You'll find this modern art marvel at a rather historic place, as it's located in Palacio Cervelló - the former residence of the noble Cervelló family. But step inside its history-soaked walls, and you'll be transported to a world of experimental art, mind-boggling displays, and works that challenge your beliefs and ideology. 
Soak up pieces from the likes of Banksy, Dali, Warhol, and LaChapelle, which take center stage beside other brilliant works from lesser-known artists. 
Segway Sliding
Say what you want about Segways, but they're nothing if not quirky. So, why not take one for a spin and let your quirky side shine at Parc de la Ciutadella with a guided tour on two wheels?
And don't worry if you're not a Segway pro; every attendee gets a brief introduction to the art of zooming before you set off around the park, soaking up the beautiful green space and seeing the sights. 
Highlights of the tour include Barcelona zoo, the park's Cascada fountain, and the city's own Arc de Triomf. But really, the star of the show is you, aboard your own personal electronic chariot, embracing your quirky ancestors in all your glory. Easily one of the most quirky things to do in Barcelona, so put your silliest sunglasses on and get to it!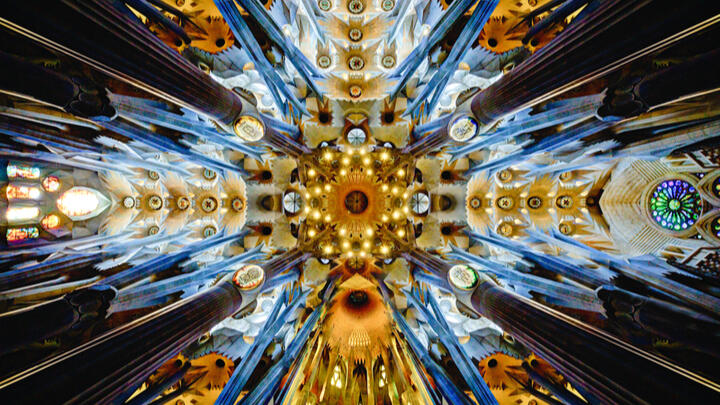 4D Fun
If you're visiting Barcelona, you probably have some idea who Gaudí is. For those who don't, let's do a quick recap: one of the world's most famous architects, worked almost exclusively in Barcelona (his hometown), and you'll see his weird and wonderful creations everywhere. There, lesson over. 
Gaudí's been gone for nearly 100 years at this point, so for the past century, all you could really do was visit his exquisite buildings to get a better idea of the man himself. But not anymore, because now, you can revisit the man, the legend, and his many works in four dimensions!
At the Gaudí Experience 4D, you'll get hands-on with digital interpretations of his work, and then plant your bum in a cinema seat as you're transported into his mind. Learn how the world shaped his creations as your seat moves and you feel the wind in your face. It's a truly breathtaking experience, and one we'd highly recommend even if you know nothing about him.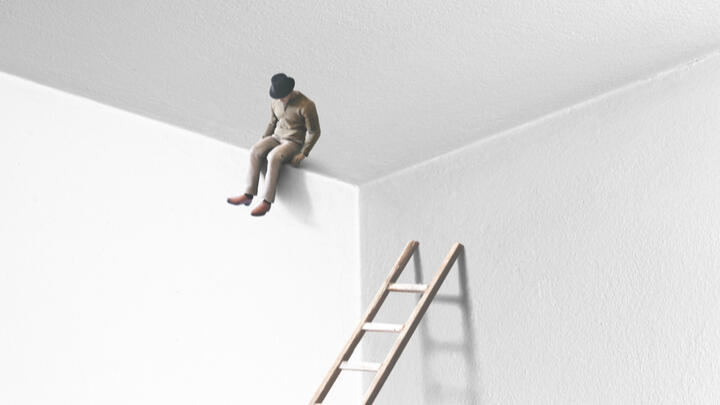 Illusions and confusion
What's better than entering one weird and wonderful museum? Well, that would be entering two for the same price! And that deal can be yours if you head to the Museum of Illusions and the adjoining Big Fun Museum! These perspective-defying museums are easily one of the most quirky things to do in Barcelona. 
At the Big Fun Museum, you'll be shrunk to the size of an ant as you explore the Giant's House. As the name would suggest, everything is comically large, including a shoe, and giant-sized donuts. Very cool.
At the Museum of Illusions, you'll walk through 3D paintings by some of Barcelona's most prominent painters. You may feel you can reach out and touch elements of the display, but it's an illusion. You can touch nothing. Look out for dinosaurs, spaceships, and other weird and wonderful things as you fumble your way through this fantastic museum. Great for kids (and bigger kids).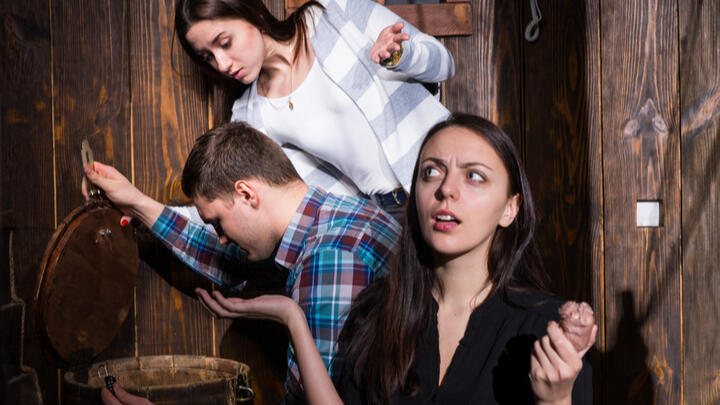 Escape for your life
What could be quirkier than being stuck in a room, time ticking away, as you attempt to solve riddles, find clues, and escape? Nothing, really, which is why we owe it to ourselves to include Escape Hunt Barcelona on our list of quirky things to do in Barcelona! 
This massive escape complex can fit up to 34 people inside (across the facility's 6 rooms), so if you're somehow traveling with nearly three-dozen people, it's the perfect place to get quirky. 
If you're feeling daring, you can even challenge another team in another room to see who will escape first. And, with stories including Gaudi, Vampiresses, and thieves schools, you're more than likely to have a wail of a time.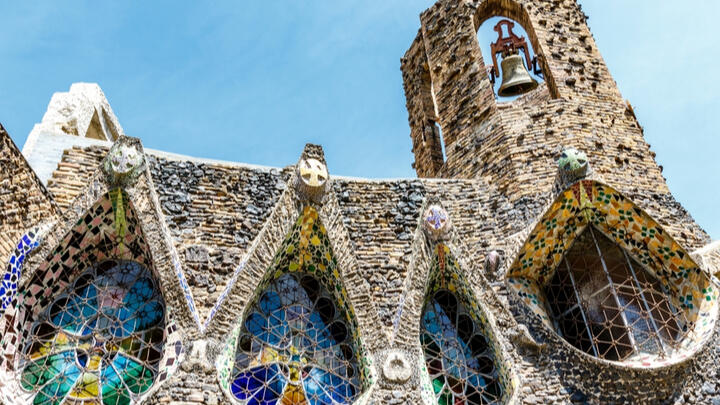 Crypt compadres 
And finally, let's end this list on something a little different. This one's on the macabre side, but we'd still color it quirky. Venture just outside of the city to Colonia Güell, and you'll find a strange village with a secret. Not only is this weird and wonderful throwback founded by the very same Eusebio Güell, responsible for the eponymous Park Güell, but it's also the final resting place of the late, great Gaudi himself, whose works are all over the park!
Created back in the late 1800s, Colonia Güell is something of an oddity itself. It's an entirely manufactured town, built by Güell and a hoard of architects with modernism in mind. Then, once you've explored this megalithic art piece slash town, head down to Gaudi's tomb, which is a work of art in itself. 
Made up of anti-geometric shapes and vibrant colors, Gaudi professed it would have been a monument dedicated to Sagrada Familia, if he'd lived long enough to see it complete. 
And that's our list of the most quirky things to do in Barcelona! Looking for more fun things to fill your vacation days in the city? Stretch your legs and your mind with Barcelona's best walking tours. Want to soak up some sun, lounge in some sand by the sea, and take a load off? Browse the city's best beaches. Need a bite to eat, or some fresh food in a pinch? Head to one of Barcelona's excellent markets.