Picture the scene. You're planning your vacation to Boston. You've mapped out all the places you want to see, all the things you want to do, and then it hits you. What about Chinatown? Understandably, you pause, wondering how you could possibly miss one of Boston's best districts. It's okay; we all make mistakes. There's still time to fix things. And fix them we shall. Just sit there, yes, there, and chill out. Scroll down and discover the district's delights. Here begins our guide of the best things to do in Chinatown, Boston!
Including:
Where to eat
Where to drink
What to see
What to do
Chinatown's best eating
Chinese cuisine is one of the world's favorites, so it's no wonder residents and visitors travel to Chinatown for chow. But with so many options, which are the best? These are our picks. 
If choice paralysis isn't a thing for you, then Taiwan Cafe is a great choice. They have over 200 items on the menu, so you're literally spoiled for choice. However, don't sleep on the pork chop. It's good. Real good. 
Fancy a dumpling? Don't worry; they've got a cafe dedicated to them, the aptly-named Dumpling Cafe. Alongside a mouth-watering number of soup dumpling dishes, they also do sides like teriyaki sticks, which every customer should try once.
Like your dishes with a little spice? China Gourmet Restaurant offers Fukienese options with a hefty dose of fiery spices. Check out their spicy chicken wings to see what you're made of!
Or, if you fancy another Eastern cuisine, why not try Penang's Malaysian menu? Chicken and rice are the way to go here, and you've got plenty of options as far as both are concerned! Or, try the Malaysian national dish, nasi lemak, if you've never had it before.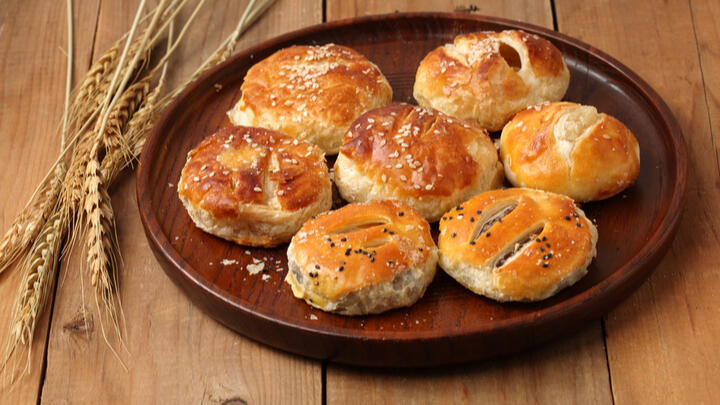 Chinatown's best pastries
Of course, you might be looking for something lighter, or want to eat on the go. Thankfully, Chinatown's got a few amazing pastry joints that'll fit you like a crispy glove. 
Ho Yuen Bakery makes all their pastries on site, with plenty on offer in their humble Chinatown abode. You'll find sweet and savory buns, as well as bao and other traditional gems on offer. Check out their curry bun; you'll never know buns could be so much fun. 
Another one is the savory-focused Hing Shing Pastry, which sits just a stone's throw from Chinatown's impressive gate. Does a hot dog bun sound appealing? Well, it should, because it's awesome. Partner it with a delicious almond cookie, and you're good to go.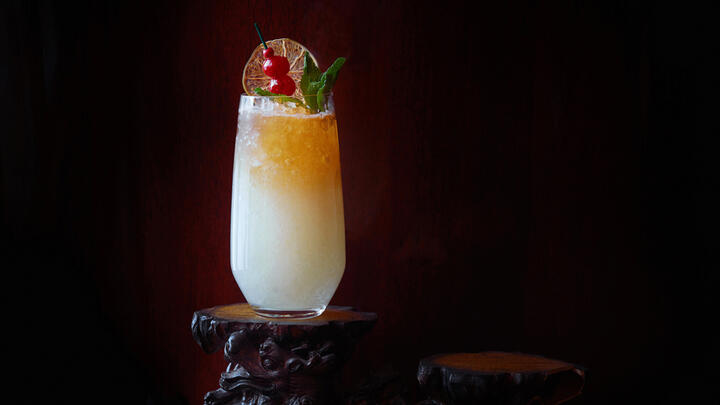 Chinatown's best drinking
While most of Chinatown's drinking spots are eating spots too, we've split the list to better focus on each separately. You're very welcome. Here are our picks for Chinatown's best watering holes.
Enter the Ritz Carlton, and you'll find the swanky, suave Avery Bar. Along with a decent food menu (compared to most hotels at least), you'll find a world of delicious craft cocktails, an exhaustive wine list, and pro-shakers who will mix you up whatever you desire. 
Want something loud? Looking for more of a vibe? Shojo is one of Chinatown's best, with big music, big drinks, and big bar snacks to boot. Whiskey lovers will be enamored with their surprisingly verbose menu. So, if you need to drown it down with brown, Shojo's probably your jam. 
Yearn the leather, bike chains, and bandanas of a dive bar? Swayze over to Corner Pub and experience your own Roadhouse, minus all the violence. Literal buckets of beer are on offer, along with a riffing jukebox and some decent pub food if you get the beer munchies. 
Looking for some Asian food while you down your shots? Crave Chinatown has a wide selection of bites, from sushi to Korean fried chicken, along with some Asian-inspired cocktails. Anything with sake is the one here. Nice.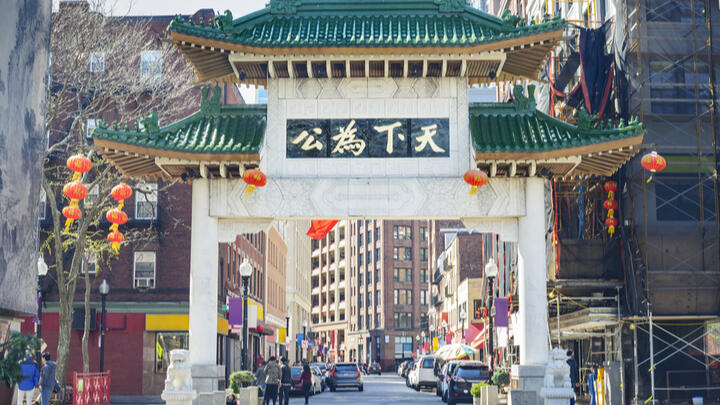 Chinatown's best sights
Of course, Chinatown isn't just about food and drink. It's about the culture too. So keep an eye out for these landmarks when you visit!
China Trade Gate is the first thing that greets you when you enter Chinatown. Donated to Boston by the Taiwanese government in the '80s, its jade-green roof and white frame are quite the sight!
Have a look around Chinatown, and you'll find a myriad of colorful murals. They're created by different groups, but all tell the generational story of Chinatown's residents throughout Chinatown's existence.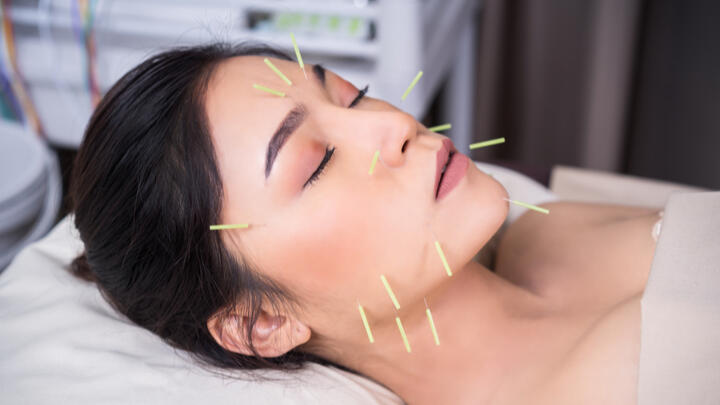 Chinatown's best activities
And finally, let's end with the best things to do in Chinatown.
Go check out some artwork at Pao Arts Center, where you'll find a rotation of exhibitions on show from some of Chinatown's own artists. They also hold classes there too, if you need to brush up on your skills. That was a pun, and it was absolutely intended, just like all puns are. 
Want a keepsake to bring home, or looking for a gift to give that special someone? Essex Corner has all manner of wonderful Asian crafts inside. They sell all manner of authentic products, like handmade fans, lanterns, and candles, among many others.  
Ever tried acupuncture? If not, go check out Lea Tam Acupuncture Center and get pricked in all the right places. We're talking about pressure points here, so get your mind out of the gutter. If you've got any lingering or chronic issues, this family-run joint could be just the thing. One ticket to relief town, please! That sounded way better in our heads. 
Or, if you want to find out more about the women who helped make Chinatown the district it is today, take a Boston Women's Heritage Trail tour of the area. It'll take you all around the area and teach you a lot about what women have done to Chinatown!
And that about rounds out our list of the best things to do in Chinatown when you visit Boston! Eager for more Boston-related fun? Check out our guide to the city's best museums. Not sure where to stay during your visit? We've collated all the best spots just for you!