Heading to Boston for your vacation, and keeping an eye on North End? Good choice! North End has a load of great things to do and places to eat and drink. We're going to talk about those now. Scroll down, and discover our picks for the best things to do in North End, Boston!
Including: 
Paul Revere House
Old North Church
Improv Asylum
Great food
Great nights out
and more!
A House Revered 
Let's start our trip through North End with some history. Boston was the heart of the revolutionary efforts when the US fought for independence. On one fateful night in 1775, one man saw a frightening sight. Men clad in red, as far as the eye could see. Invaders, coming to claim what they thought was theirs. But this bastion of chivalry wasn't having any of that. So he valiantly mounted his faithful steed, and he rode. God, did he ride. If he didn't, the war could be lost. He rode and rode until he reached his countrymen. And when he pulled up in front of them, he uttered four words immortalized in this nation's heart forevermore. "The British are coming."
Or did he?
Find out at the Paul Revere House! Not only will you learn more about the legend himself, but you'll also discover whether there's any truth to the poem that utters his famous phrase. One of the oldest buildings in Boston, step inside the house and get a fascinating insight into colonial history. Tour the historic rooms and see authentic period furniture, real documents, and silver made by Paul himself. Clearly, he was a man of many talents. Not immortal, though, so there is that. 
A Statue Revered
And if all that wasn't enough Revere for you, go and see the massive statue of him for yourself! Sculptor Cyrus Dallin designed this bronze statue of Revere riding his horse. His hand raised, we can only assume what Paul was gesticulating towards. Was it his fellow countrymen, patriots one and all? Or was he shooing a dog out of his path? We will never, ever know.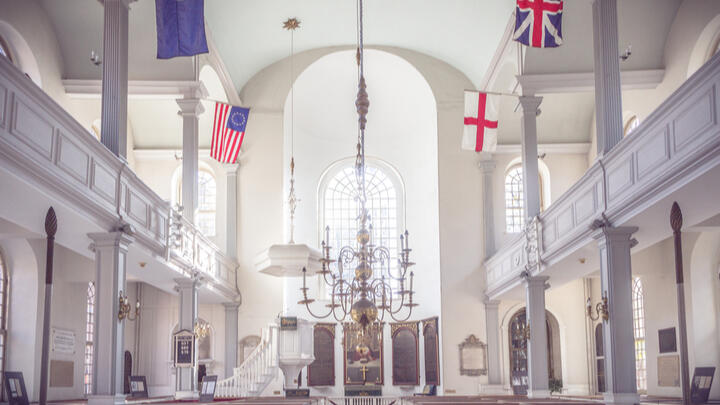 Old North Church
Sticking with the historical theme, let's talk churches. Whether you're a believer or not, there's no denying the beauty that went into their creation and ornamentation. 
Why not go and see one of the nation's longest-standing churches, Old North Church? Built back in 1723, and inspired by the works of British male Sir Christopher Wren, it played a key part in the War of Independence. The church's steeple held lanterns that warned the minutemen of incoming British forces. See, learning can be fun!
These days, it may be less exciting, but it's still just as beautiful! You can enjoy a self-guided tour of the sanctuary, a fun family scavenger hunt, and even tour the crypt and the gallery. Of all the things to do in North End, Boston, this is definitely one of them. 
A gift for you
In the market for some keepsakes, or perhaps a gift or two for the people you left behind? Check out the Boston Gift Shop! It's right by Paul Revere's House, so if you've been following our instructions, you'll be thereabouts anyway. 
For over 100 years, they've been offering reasonably priced and decently made Independence memorabilia to visitors from far and wide. So go pick up some swag and either give it away, or rub it in people's faces. It's really up to you!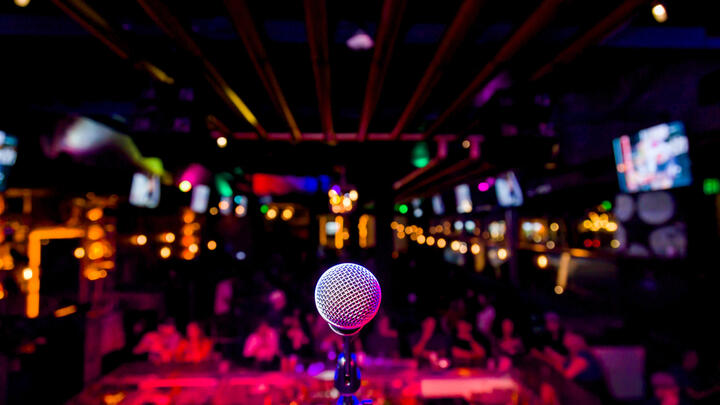 Winging it crazy
Out with the old, in with the new, as we continue with our tour of Boston's North End. Looking for things to do? How about laughing until you can't stop? Until it hurts? 
If that sounds delightful, give Improv Asylum a browse. For over 20 years, they've hosted improv and sketch comedy shows for literally anyone willing to pay money. They aim to put one on every night, but head there on the weekend, and you might be spoiled by two or more! While they tend to be for all ages, midnight shows often take a turn into the crass and adult. Just what us adults want!
And if that wasn't enough (is it ever?), you can also attend workshops and learn how to actually be funny. That would be nice, wouldn't it?  
Food, glorious food
Food, yeah? It's pretty good. A necessity for humans, food is the fuel that keeps us going. Some people think they can survive on sunlight and water, but they're wrong. That's plants, not people. And when that fuel inevitably runs out, you'll be needing a top-up. Thankfully, Boston's North End has some great places to eat some great food. There are our favorites. Spoiler alert - they're all Italian.
For nearly a century, Regina Pizzeria has been providing hungry visitors with fantastic pizza. And once they eat it, they're no longer hungry. Brilliant! They attest to being Boston's original Pizzeria, and who are you to question that? You weren't around then. With a menu full of the usual greats, cooked with comfort and care from scratch, it's a must-visit for slice aficionados. 
Fancy throwing some seafood into the mix? Check out The Daily Catch, because their Sicilian seafood pasta fishes will blow your mind and fill your tummy. Born from the mind of Paul Freddura, who turned his knowledge of the seafood trade into seafood plates, it's easily one of the best restaurants in North End. 
Or, if you want something a little out of the way, check out Maria's Pastry Shop. Inside, you'll find delightful Italian pastries both sweet and savory, and the best cannoli money can buy.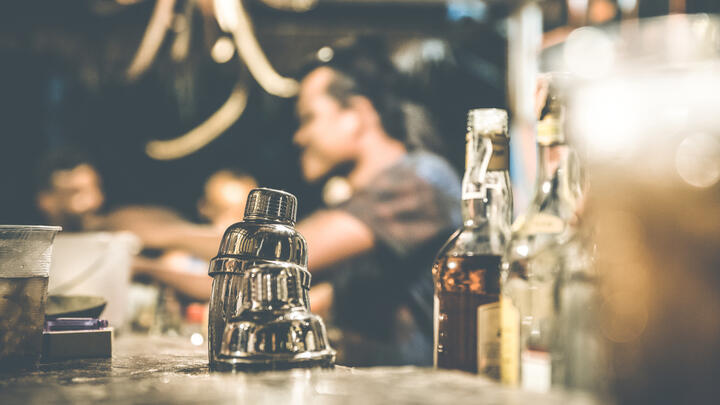 Drink it up
Let's round off this list with a round of our own. Looking for a place to sit and drink till the early morn? Here are our picks. 
Ex speakeasy Stanza dei Sigari is now a cigar parlor and liquor lounge. Stepping inside is like being transported back to the roaring '20s. With an enviable cocktail menu and a host of fine liquors to sample, it's a great place to wet your whistle.
Looking for something a little more gutter-like? Try Corner Cafe, a dive bar with plenty of beers, sports on the TV, and a handful of cocktails classics like margaritas. It's cash only, so bear that in mind. 
And that's our list of the best things to do in North End, Boston!