Chicago is an endlessly entertaining city, but we all get stuck in a rut sometimes. We end up going to the same barre class, the same lunch spot, the same happy hour joint. Mix up your routine with a quick and easy getaway, whether you've got a long weekend or just a Saturday free. We've put together a list of the best day trips from Chicago, each within convenient driving distance. Each entry also highlights some of the best things to do in said destination, including top local picks. Just remember — leave early to avoid the worst of the outbound traffic if possible!   Our top day trips from Chicago include...
Milwaukee
Madison
Grand Rapids
South Bend
Starved Rock State Park
Milwaukee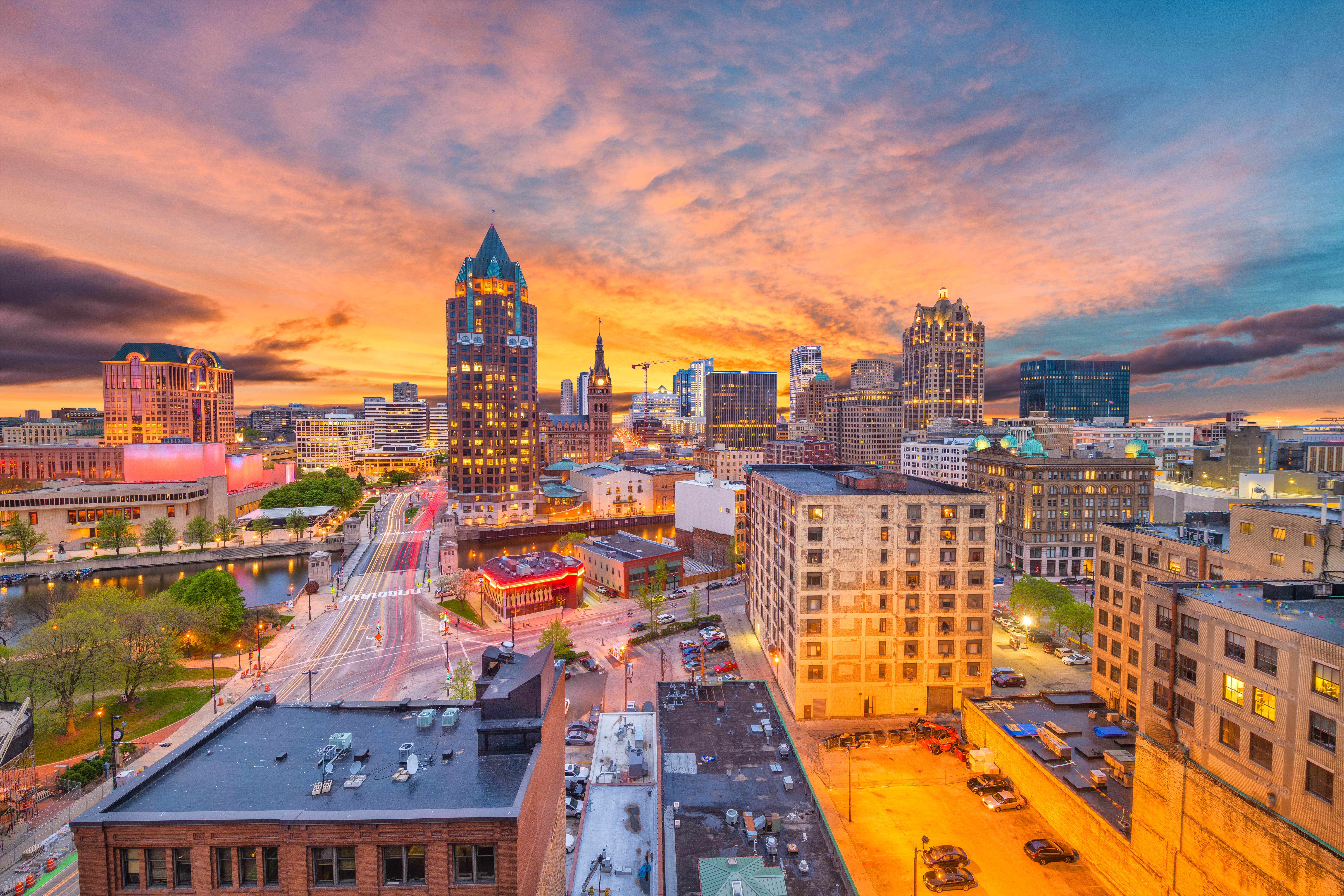 This delightful lakefront city is chock full of museums and cultural attractions, making it a perfect destination for culture buffs looking to expand their regular artsy routines. Check out the Milwaukee Art Museum, Discovery World, or the Milwaukee Public Museum.  For the sports fans, Miller Park (home of the Brewers) is a must-visit, and for bikers or bike enthusiasts, the Harley-Davidson Museum is an iconic stop. The Mitchell Park Horticultural Conservatory is filled with beautiful, luscious plants to roam through, even in winter. And of course, their beer scene is pretty unparalleled!  Getting there: Milwaukee is a 1 and a half-hour drive from Chicago.
Madison 
Madison is one of the best road trips from Chicago for its desirable combination of free attractions, outdoor activities, and delicious food and drink. Check out the Olbrich Botanical Gardens, the Henry Villas Zoo, or the Contemporary Art Museum. The University of Wisconsin-Madison also boasts a number of free museums. During the spring and summer months, boating on either lake is very popular, as is cycling or running down the waterfront trails. You can work off some of that famous Wisconsin cheese and beer that you'll undoubtedly be enjoying during your trip! Getting there: Madison is a 2 and a half-hour drive from Chicago.
Grand Rapids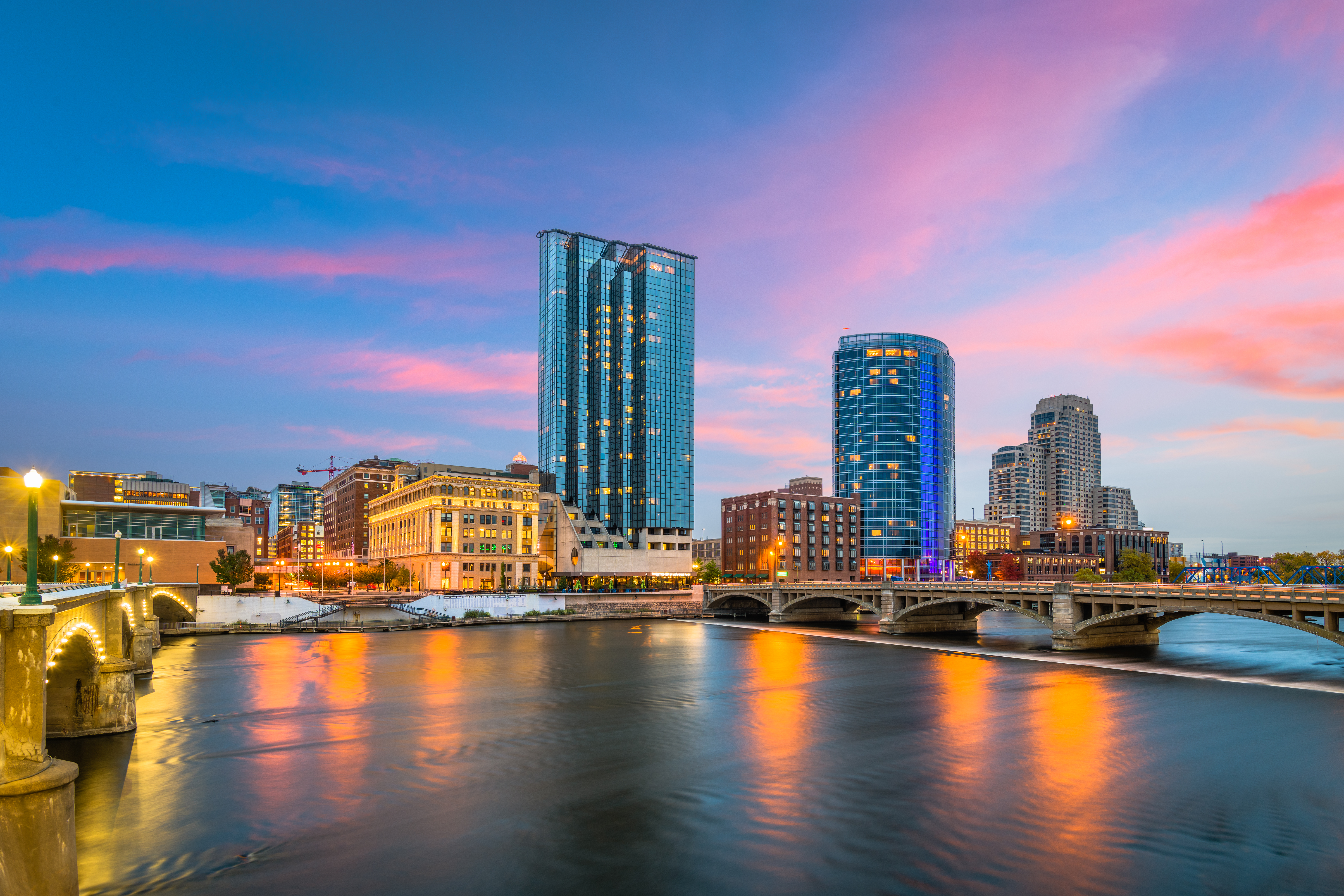 Another great cultural destination, Grand Rapids is chock full of museums, galleries, and the like. We particularly recommend the Gerald Ford Presidential Museum, the Grand Rapids Public Museum, and the Grand Rapids Art Museum. There's also a zoo and some extensive botanical gardens. Architecture buffs will want to check out the Meyer May House, a Frank Lloyd Wright project that's been restored to its original glory. You can also enjoy an eclectic public market, a large public park with six acres of beach, and plenty of recreation trails. You're even close to nearby Holland, MI, which is a haven of Dutch heritage and lovely tulips. Getting there: Grand Rapids is a 3-hour drive from Chicago.
South Bend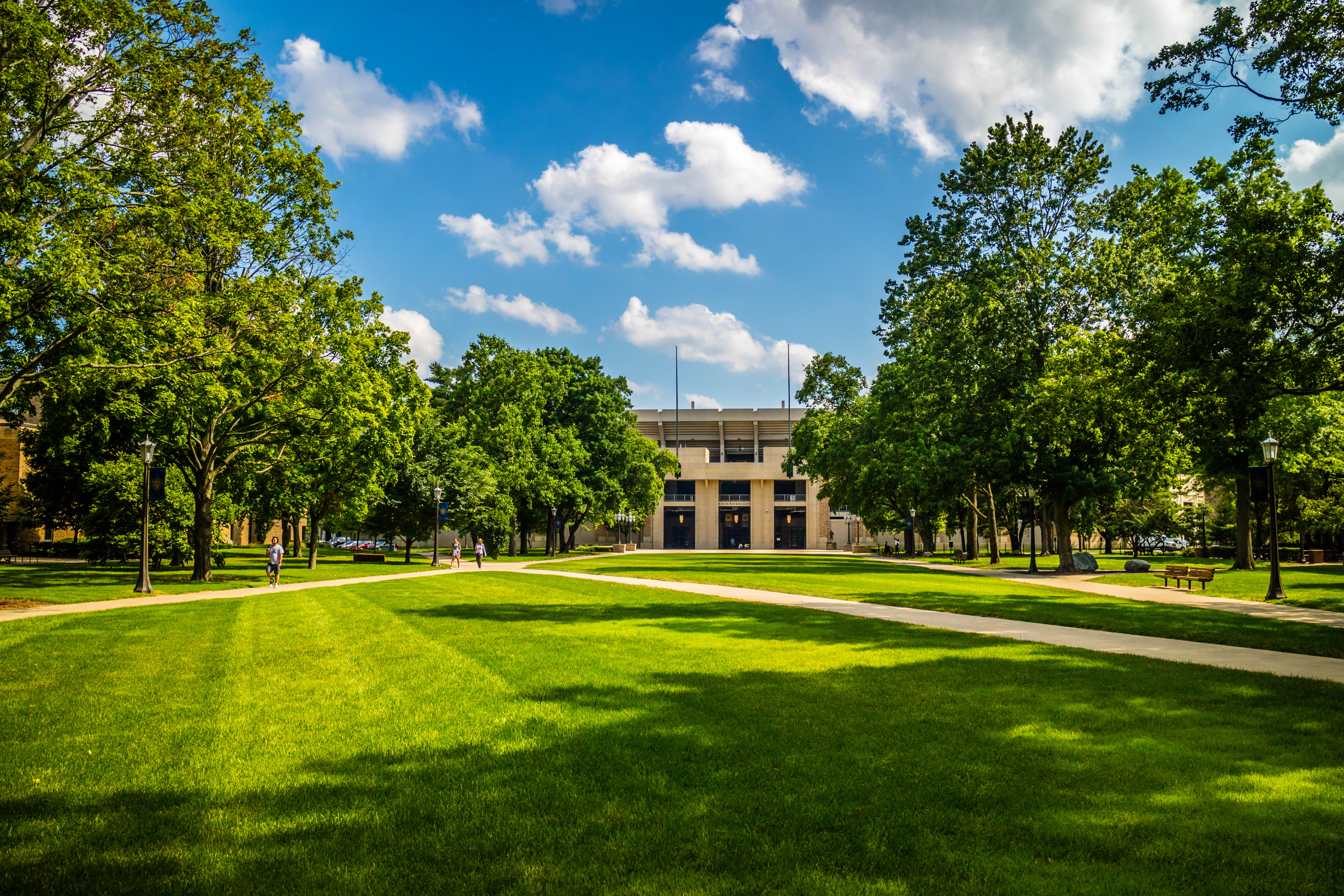 This nearby Indiana city is home to Notre Dame and its many diverse cultural attractions. There's a majestic neo-Gothic Cathedral on campus, plus a reproduction of the Grotto of Our Lady of Lourdes. And for sports fans, the Fighting Irish are an attraction unto themselves. Outside of campus, you can enjoy the Potawatomi Zoo and the automobile-oriented Studebaker National Museum. The South Bend Museum of Art offers contemporary and modern pieces in a striking setting. You can also find plenty of open recreation space for cycling, running, or strolling.  Getting there: South Bend is less than a 2-hour drive from Chicago.
Starved Rock State Park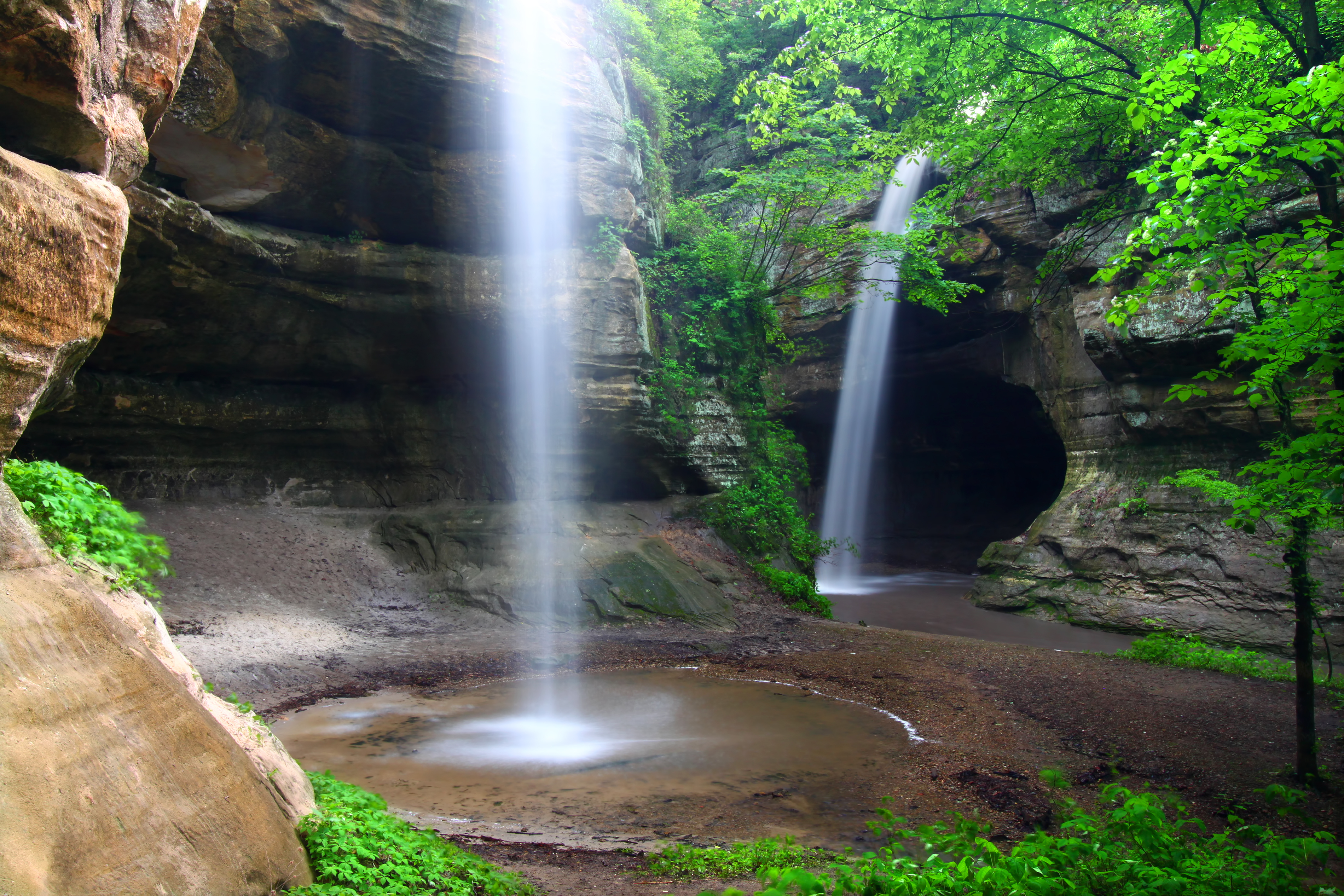 One of the best day trips from Chicago for outdoorsy folks, this charming state park features adventures galore for the active traveler. You can hike more than 15 canyons that defy the state's reputation as primarily a flat terrain.  Roam stunning hiking trails, enjoy a horseback ride, go kayaking, embark on a rafting trip, and much more. You can even opt for an Illinois River cruise to maximize your relaxation. Fans of wildlife and all things botanical will appreciate the diversity of flora and fauna here, too.  Getting there: Starved Rock State Park is a one and a half-hour drive from Chicago.
Share Your Adventure with Us
Hopefully at least one or two of these day-trip ideas have sparked some inspiration. If you do take us up on an idea from our list, remember to tag @GoCity or use the hashtag #GoCityPass in your holiday snaps and we'll feature you on our page.  Follow the Go City Instagram and Facebook pages for competitions, special offers, and events and inspiration for your chosen destination too!