For those who love all things cosmic, Chicago's Adler Planetarium located on the Museum Campus off of Lake Shore Drive and just south of downtown Chicago, is a must-see attraction - a fascinating planetarium dedicated to the study of astronomy and astrophysics. Founded, in 1930, their mission was then, and still is, to inspire guests of all ages to explore and gain a greater understanding of the Universe. The Adler Planetarium will take you on a trip beyond our galaxy and across the Milky Way, and you won't even have to suit up if you don't want. Check out our helpful guide for visiting during your trip to Chicago, packed full of ways to save on admission, tips for visiting, other nearby attractions, and much more.
Looking for Chicago Planetarium Discount Tickets?
We've got you covered – Adler Planetarium admission is available with the below money saving options, so you can choose the attraction pass that's right for you: 1. All-Inclusive Pass – All you can do. Includes admission to dozens of attractions. 2. Explorer Pass – Choose as you go. Includes admission of up to 5 attractions. 3. Build Your Own Pass – Select the attractions you want to visit prior to visiting. See all available passes, attractions & prices – Learn more. Admission includes access to all of the exhibitions, one standard theater show, and admission to the Atwood Sphere Experience.
Tips for Visiting Chicago's Adler Planetarium
If you can avoid it, don't drive to the Adler.  The transit system comes right to the front entrance for easy access.  The nearest train station to the campus is the Roosevelt Metra Station.
Spend some time enjoying the Museum Campus. The location of the Planetarium is on a peninsula in the harbor along lake shore and from this location you will have the best view Chicago's skyline.
Dress comfortably.  If you are planning a winter visit remember to dress warmly—Chicago has cold winters.  The building was very hot during my visit so opt for layers.  There were plenty of lockers available, but no coat check.
Adler After Dark is restricted to those over the age of 21 years. This is for patrons looking to enjoy special musical guests and drinks every third Thursday of the month.   If you're planning to go, leave the kiddies with a sitter!
Best Times to Visit
The Adler is best enjoyed during the summer. If you're looking to observe the night sky as you only can from the Adler, come during the special evening hours when available.
What You Should Bring
Carry some cash on hand. Cash always comes in handy at the museum. Whether you need a locker, or just want a quick snack from the vending machine, try to bring along a few quarters when you come. Don't forget your camera. Okay, you can leave the camera at home, but definitely bring along your smartphone if you do. Whichever you bring, make sure it's powered up and ready to shoot. There are plenty of photo opportunities throughout the museum. You can even take a photo with the American flag on the moon replica. Visit with friends or family. This is a place to be experienced with others, especially younger people, and those with an interest in the universe. Bring along a friend, or two to enjoy the experience and learn about the history of space exploration. The historical items, like the restored Gemini 12 spacecraft and their accompanying stories, are priceless.
What to Do There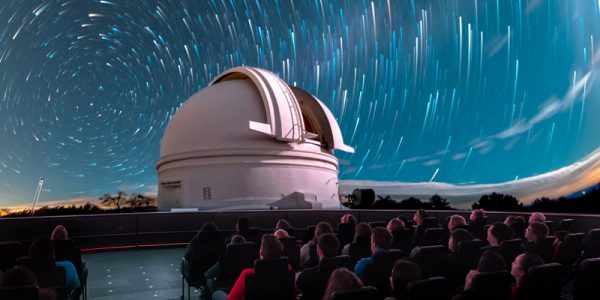 The Chicago Planetarium houses 3 full size theaters, and 2 full size planetariums. In addition, the Adler is home to an extensive space science exhibition, and an important collection of antique scientific instruments. The Adler is also home to the Doane Observatory which is one of a very few research-active observatories open to the public. The Doane enables Adler guests to see planets, stars, and galaxies up-close against the beautiful lakeside setting of Lake Michigan. We highly suggest you take the time to peruse all of the exhibits, as you will surely leave with a deepened understanding of the planets, our sun and all things space science. Here are a few of our favorites...
Mission Moon
This exhibit invites you to experience space through the eyes of NASA's Captain James A. Lovell, Jr. and his family. Theirs is a story of twists, turns, setbacks, and yes success.  Find out just how Captain Lovell became a national hero, and how the United States became the first nation to put a Man on the Moon.
Our Solar System
Here you can get interactive, touching a piece of the Moon, the planet Mars, and even a distant asteroid. There is a Crater Maker so that you can make your own crater, and there is even an actual piece of meteorite from the meteor that crashed to Earth in Arizona years ago.
Community Design Labs
This exhibit is great for the children.  Here they can design an experiment, testing materials to find just the right ones. There are endless possibilities for the imagination to test out. You'll find 600 ounces of marshmallows, 10,000 popsicle sticks, 12,000 yards of duct tape and over 120 ounces of shaving cream.  You're invited to become a part of the future as you think about science in new ways.
The Universe: A Walk Through Space and Time
A journey where you can transport yourself throughout the cosmos and universe observing the formation of the galaxies, planets, and all the atoms in your body.
Other Exhibits include..
Planet Explorers
Telescopes: Through the Looking Glass
Clark Family Welcome Gallery
Astronomy in Culture
Nearby Attractions
The Adler is located on the Museum Campus, Chicago's 57 acre park that sits along Lake Michigan. The area is picturesque and very pedestrian-friendly, featuring landscaped greenery along walkways and jogging paths. You will find a number of the city's most popular attractions. Such as...
Places to Eat Nearby
You may want to opt for eating at the museum just for the view. Café Galileo offers a laid-back lunch and they have the best view of the Chicago skyline. They provide prepared options from soup, to sandwiches, to salads, beverages and desserts. There's a kid's menu and all of the prices are pretty reasonable considering you're in Chicago! Other nearby options include: Del Campo's Tacos on 12st beach and Eleven City Diner, an American Delicatessen. Both are located within a mile of the museum.
Need to Know
Hours
Summer: Daily, 9:30 am-6:00 pm
Winter: Daily, 9:30 am-4:00 pm
Closings: Thanksgiving Day and Christmas Day, On rare occasions this attraction closes early due to private functions.
Please visit www.adlerplanetarium.org for a full list of hours and show times.
Directions & Address
1300 South Lake Shore Drive Chicago, IL 60605 Driving: From the city, north of the Museum: Take Lake Shore Drive (US-41) south past Grant Park. Continue south until the 18th street exit. Turn left on 18th street and continue as it bends left, becoming Museum Campus Drive. Continue right onto Solidarity Drive to Adler Planetarium. From the city, south of the Museum: Take Lake Shore Drive (US-41) north. Continue on Lake Shore Drive until the 18th street exit. Turn right on 18th street and continue as it bends left, becoming Museum Campus Drive. Continue right onto Solidarity Drive to Adler Planetarium. Public Transportation: By Bus: CTA bus #146 stops along Michigan Avenue north of the river and on State Street south of the river and will drop you off in front of Adler Planetarium. By subway: CTA Orange, Red, or Green line. Exit the train at the Roosevelt stop. Then take CTA bus #146 Inner Drive/Michigan Express, which will drop you off in front of Adler Planetarium.
Save on Tickets with a Go Chicago Card
Remember, the Go Chicago® Card is the best choice for maximum savings and flexibility, which includes Adler Planetarium tickets, plus admission to your choice of other top attractions. Save up to 55% on top museums, tours, and activities vs. paying at the gate. Visit multiple attractions for one low price.